This post may contain affiliate links. Read my disclosure policy here.
Blog giveaways are EVERYWHERE these days.
Just check out Prizey.net and you'll get a small taste of all of the outstanding contests taking place around the blogosphere. You can enter to win laptops and lipstick, cameras and cupcakes, shoes and strollers, toys and tools.
In most cases, the rules are pretty simple – submit a relevant comment and your e-mail address will be added to the pot of potential winners.
I enter blog giveaways often – at least a few times a week (minimum). I have 3 reasons for doing so (winning prizes is only a small factor).
Here they are – from my most important reason to least important reason: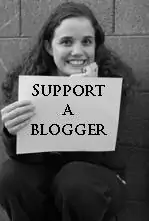 1. Your entry will support a blogger.
Hosting a giveaway is a lot of work.
Bloggers have to:
• Make contact with companies (or respond to inquiries).
• Write something clever, entertaining, and informative.
• Take photographs or gather corresponding images.
• Create a contest entry system and write the rules.
• Select a winner.
• Contact the winner.
• Ship the prize or provide the company with a winner's mailing address.
Entering a blog giveaway is kind of like patting a blogger on the back or giving a friendly hug and saying, "You know what? I appreciate you. I'm so glad you're part of the blogosphere."
If you like a blogger and you think she is a pretty outstanding, brilliant, beautiful person – then enter her giveaways. Think of your entry as a little "vote" for her success.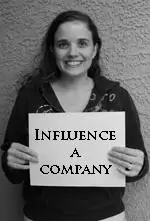 2. You can influence companies.
In almost every case, when you see a blogger hosting a giveaway, there's a good chance that there is a brand or PR agency behind the contest. AND you better bet your bottom dollar that the company is reading the comments on the post – gathering insights, having discussions, and making decisions based on what YOU say.
The power that you have as a contest entrant is actually quite substantial. So, if you have something to say, say it. The Powers-That-Be *will* be reading.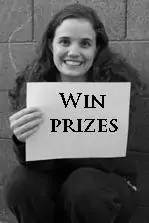 3. You might win something.
Oh, right. You like to actually win prizes. Well, I have good news for you. Blog giveaways are THE way to go if you want to win because most contests end up with under a thousand entries. In many cases, contests will only have 20 or 50 or 100 entries…so your chances are pretty incredible.
As a matter of fact, I just won a giveaway today! I won a gift basket from Lansinoh in honor of their 25th Anniversary and it should arrive soon.
Now, it's your turn! Get out there and win something FABULOUS.
DO YOU ENTER BLOG GIVEAWAYS? HAVE YOU EVER WON?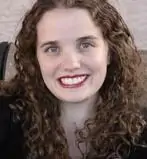 Stephanie Sheaffer is the founder of Metropolitan Mama, a blog for moms and moms-to-be. She is also the author of a new ebook, entitled "Bloggertunity: A Mom's Guide to Blogging."
Stephanie resides with her handsome, heroic husband and her two gorgeous little girls in Amazing Arizona.