This post may contain affiliate links. Read my disclosure policy here.
What are the Three "F"s? And what do they have to do with the Flu?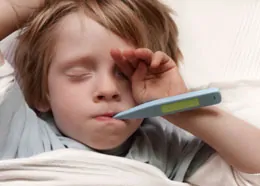 Having the flu isn't fun for anyone – but it can be especially rough on our kids. I asked pediatrician, Dr. Rosenberg, what parents should know when treating a child with flu at home.
He gave me some simple, easy to remember advice: the three "F's" – Foods, Fluids, and Fever…
Click here to read more of the doctor's advice on our flu information page, sponsored by Tylenol…
Written by Janice, 5 Minutes for Mom co-founder
Have you subscribed to our RSS feed?
Tweet with me @5minutesformom and @janicecroze.