This post may contain affiliate links. Read my disclosure policy here.
When I'm doing both – entertaining the kids and juggling work – I need quick and easy meals that require few dishes. This easy skillet chicken pot pie with biscuits is just that. This is Tonya here… and you are going to love this latest recipe. Thank you to Furlani for sponsoring this post. All opinions are my own.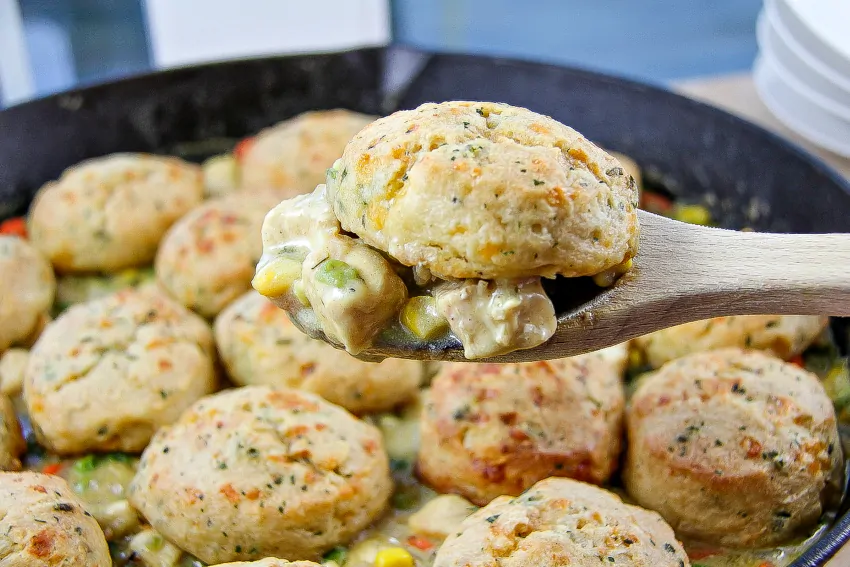 I've already shared with you two delicious recipes using Ann's Biscuits including the Slow Cooker Chicken Chili with Fire Roasted Cornbread Biscuits using Ann's Biscuits – Fire Roasted Cornbread, and the Cinnamon Apple Pie Breakfast Bake using Ann's Biscuits – Cinnamon Cream Cheese. Well, this latest delicious recipes calls for Ann's Biscuits – Cheddar, Chive, and Garlic.
The best part is you need very few dishes to make this delicious dinner, just a cast-iron skillet, and a baking tray.
Plus, add in some veggies straight from the freezer, and a few fresh herbs, and you have a delicious dish that even the kids will love.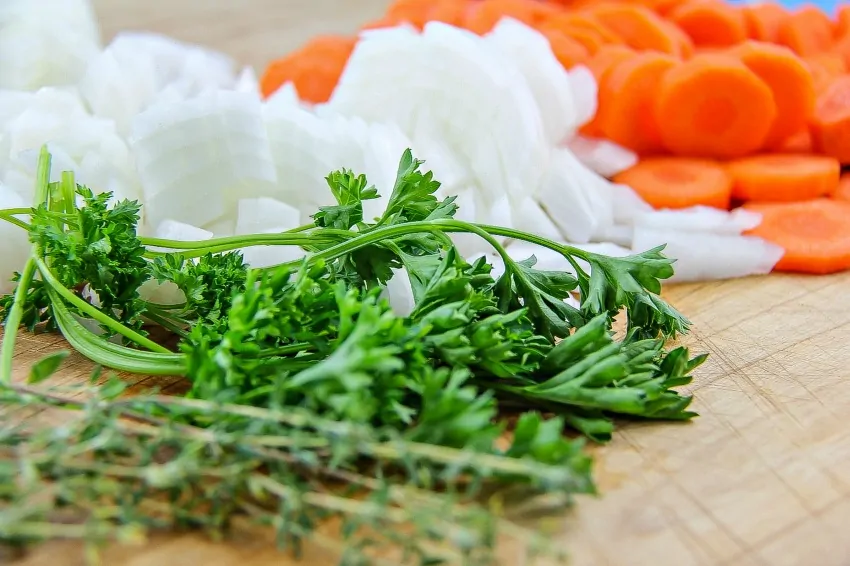 You will create your entire pot pie in the cast-iron skillet. Simply cook the chicken first in bite-sized pieces, set it aside once cooked, then follow the directions below, adding the chicken back into the skillet prior to popping it into the oven. It's that easy.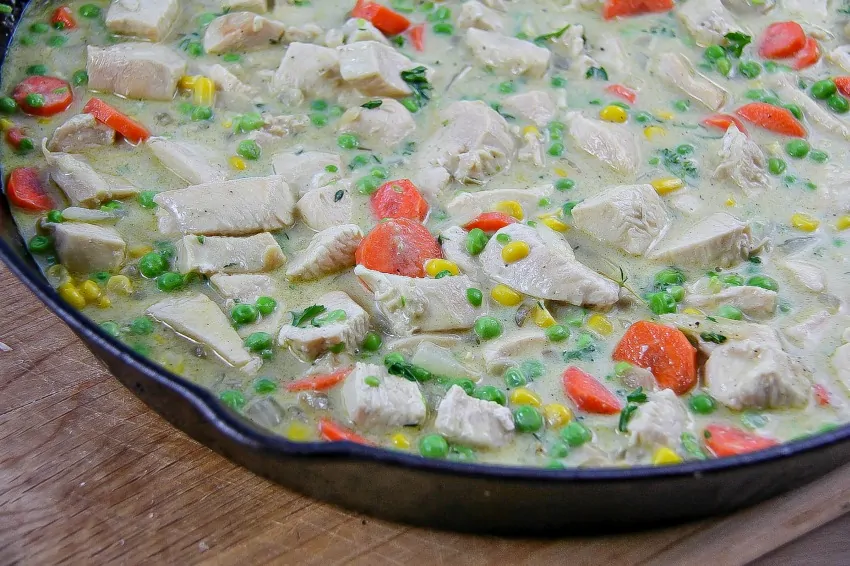 You'll want to prepare the biscuits according to the package directions, placing them on a baking tray and cooking them separately. I've found if you add biscuits straight onto the pot pie (prior to cooking them), the bottom gets a little soggy and doesn't cook properly.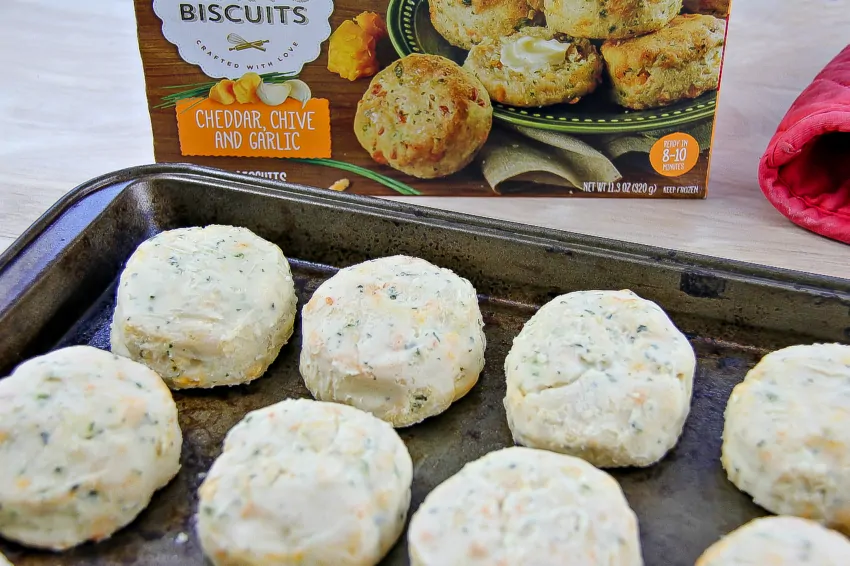 So, I like to cook the biscuits in the oven for 7-8 minutes, remove them, place them onto the pot pie, and then back into the oven for another few minutes.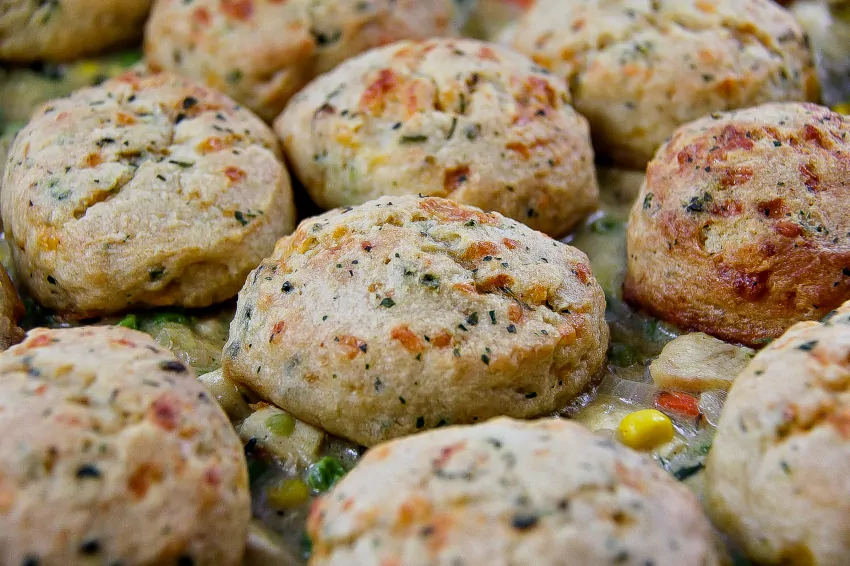 Served immediately using a large serving spoon to scoop pot pie and a couple of biscuits into each bowl.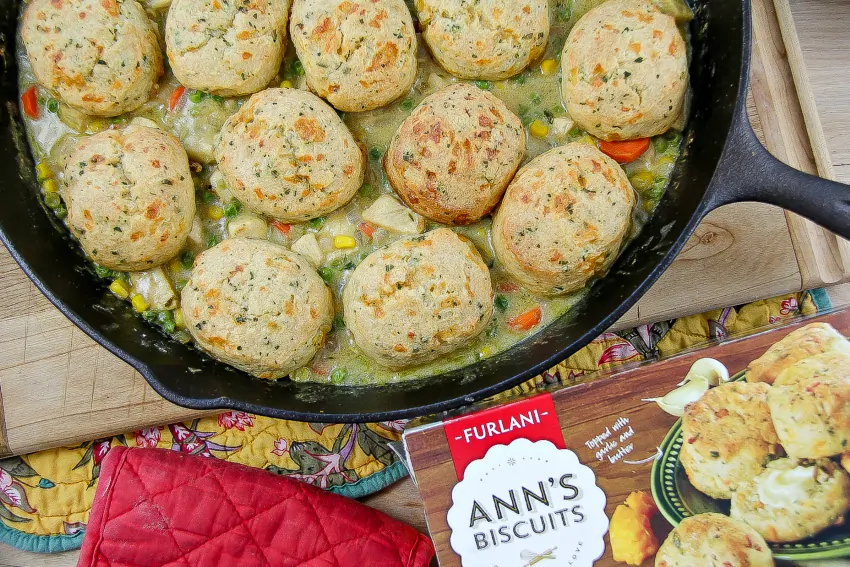 How To Make Skillet Chicken Pot Pie with Biscuits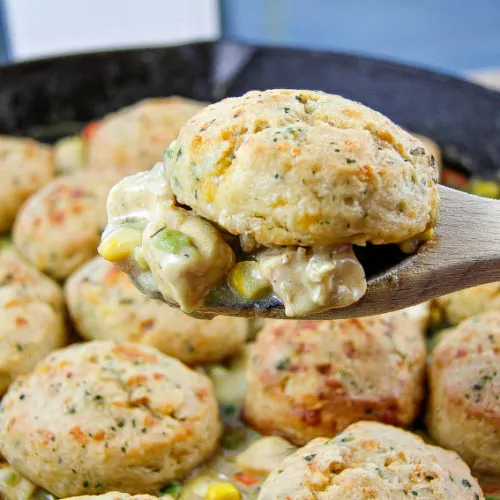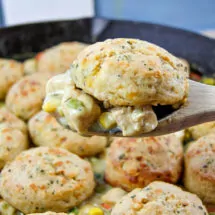 Ingredients
Ann's Biscuits - Cheddar Chive, and Garlic (2 per person)
4 chicken breasts diced
1/4 cup butter
1 small white onion finely chopped
3 carrots chopped
1/2 cup frozen peas I always use way more though
1/2 cup frozen corn again, my kids will tell you I add too many vegetables
1 1/2 cups chicken broth
1/4 cup all-purpose flour
1/2 cup half & half
1 tbs fresh thyme
1 tbs fresh parsley
salt & pepper
Instructions
Preheat the oven to 350F

Grease a cast-iron skillet with a little butter, season the chicken with a little salt and pepper, and cook until cooked through, but not completely browned. Remove from skillet and set aside.

Add the remaining butter to the skillet along with the onion. Cook until the onion is translucent.

Add the flour, and stir, and then slowly add the half & half, using a whisk to combine until thick.

Add in the carrots, peas, corn, chicken broth, thyme, and parsley, and stir until heated through.

Return the chicken to the pan, and stir to combine.

Transfer the cast-iron skillet to the oven and bake for 25 minutes.

Once the timer has gone off, add the baking tray of biscuits to the oven and bake everything for a further 7-8 minutes.

Remove the biscuits from the oven and place them carefully on top of the pot pie mixture. Return to the oven for a further 4-5 minutes.

Serve!
Pin It For Later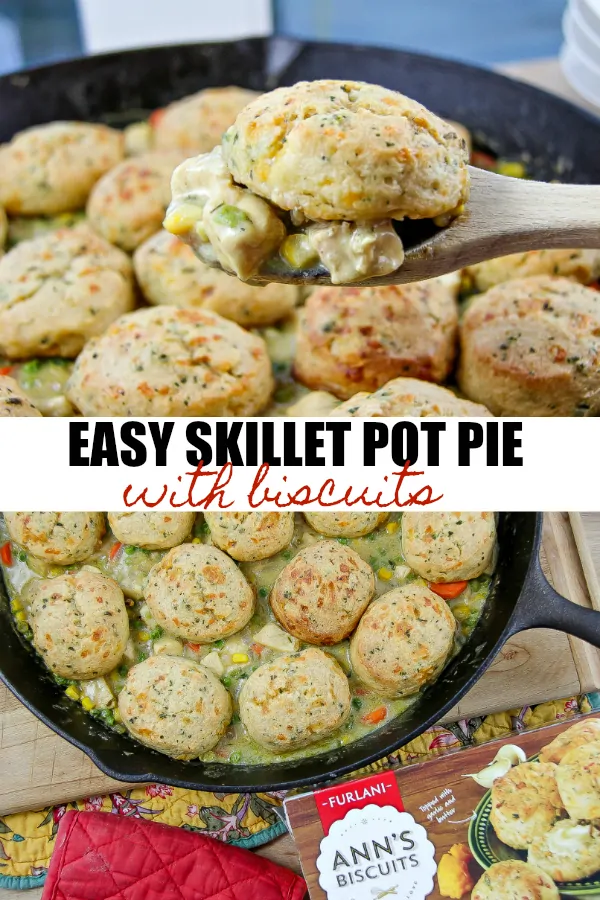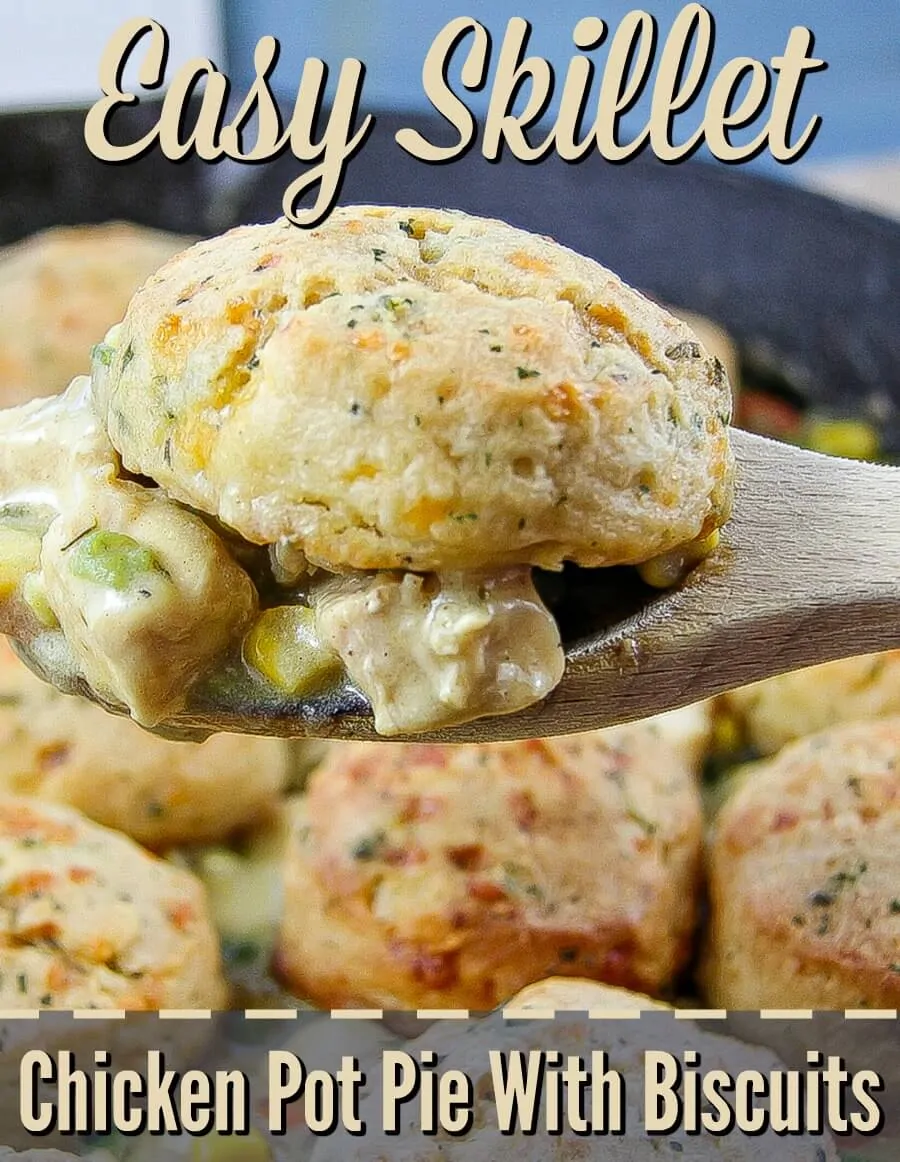 Disclosure: This post is sponsored, so extra thanks for reading and sharing.
Written by Tonya Staab, contributor at 5 Minutes for Mom
Talk with us: @5minutesformom and Facebook.com/5minutesformom
Pin with us at pinterest.com/5minutesformom