This post may contain affiliate links. Read my disclosure policy here.
Summer is here! For many families that means trips to the pool, loads of outdoor activities, backyard barbecues, and even beach vacations. Although you and your family may be planning a vacation, summer illnesses aren't planning on going anywhere.
This is Jennifer Dawn here… and I have several tips to share with you today to help your family stay healthy this summer including a recipe for immune boosting popsicles and a fantastic giveaway.
A BIG word of thanks goes out to Kinsa for sponsoring this post.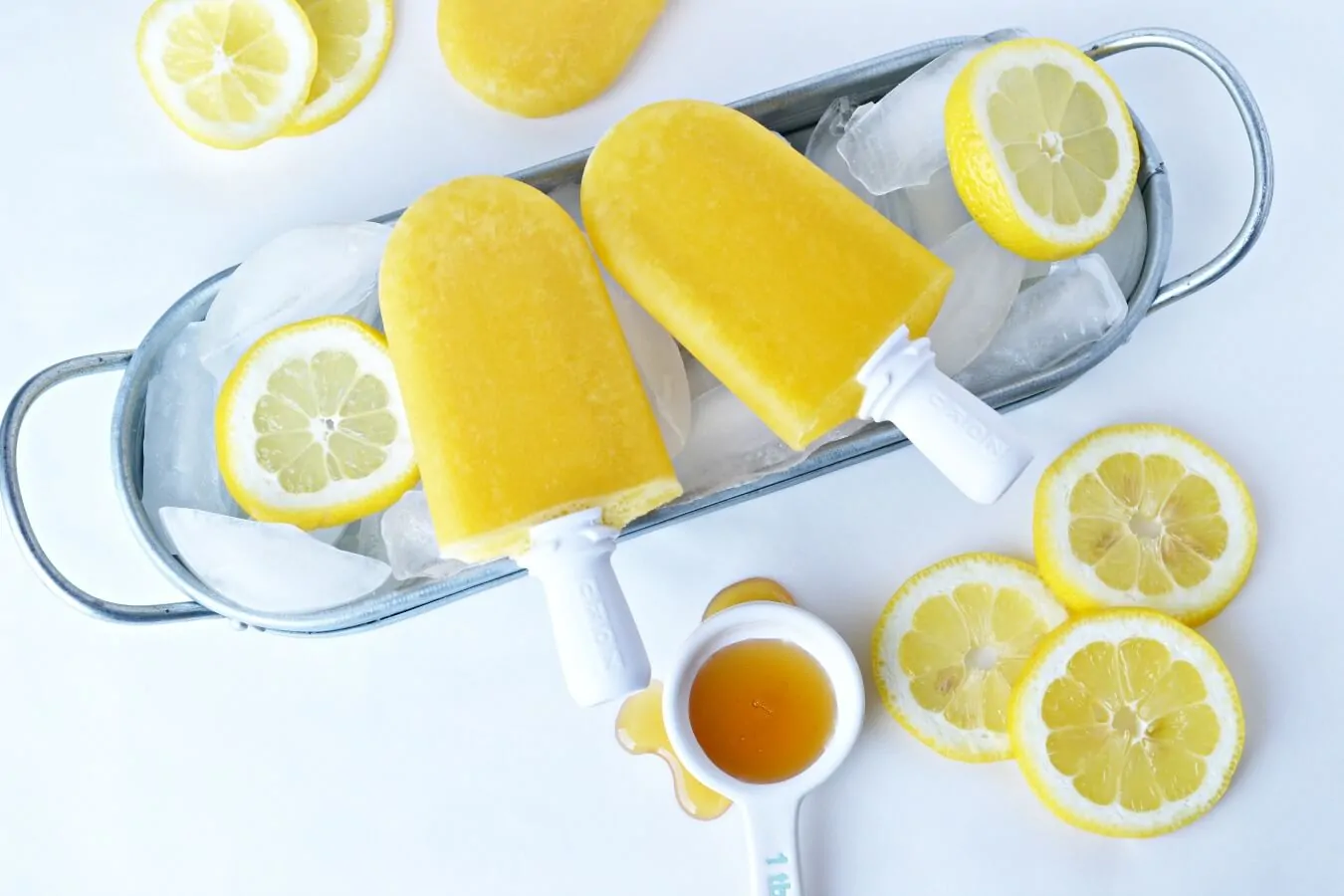 Insect-borne infections, stomach bugs, water-borne illness, and other conditions can all plague your summer long after cold and flu season has ended. That's why it's important to take steps to protect your kids even during the warmest months of the year.
No one wants sickness–especially during the summer–so here are several steps you can take to keep your family feeling their best!
Tips to Keep Your Kids Healthy This Summer
Wash away the germs. With all the summer fun going on around them, kids are more reluctant to take a break from playing for the essentials like washing their hands. Continue to encourage good hygiene and plenty of hand washing.

Get enough sleep. During the summer months, days are longer and bedtimes become laxer. Stick to a routine and ensure that your child is still getting plenty of rest.

Hydrate. Keep your kids hydrated especially on days spent out in the hot sun. Nothing beats water for staying hydrated, but natural fruit juices and healthy popsicles are great options too. In fact, we have a fantastic popsicle recipe we're sharing with you below.

Stay active. Ditch the screens and make sure the kids are getting plenty of exercise and activity in the great outdoors. My child's doctor mentioned the other day that just 15 minutes outside each day prevents vitamin D deficiencies in kids.

Safety first. Summer means more time spent outside participating in fun outdoor activities. Protect your kids from extreme heat and sun by using hats and sunscreen and seeking shade during the hottest parts of the day. Practice bike, scooter, and rollerblade safety with helmets and knee pads. And always make sure kids are supervised around water.

Be prepared. Restock the medicine cabinet with first aid supplies and other essentials your family might need. The Kinsa QuickCare™ Thermometer is a great item to keep handy. It links to an app that helps you measure and track your child's temperature if those summer illnesses do hit. Kinsa's free app tracks fever readings, symptoms, diagnoses, medication doses, and other notes in a time-stamped log, for each member of the family. It also offers guidance based on your child's temperature readings. No more wondering what to do next when your child is running a fever. This thermometer and app give real-time advice based on your child's temperature, symptoms, and age.

Stick to a healthy diet. With so many summer treats, it's easy for kids to pass on eating the recommended servings of fruits and veggies. Keep your kitchen stocked with healthy snacks all summer long. Make treats that have nutritional value and health benefits like the tangy citrus immune boosting popsicles we're sharing with you today! They are absolutely delicious, but they also pack a serious punch in helping to support your child's immune system.
More About the Kinsa QuickCare™ Thermometer
Kinsa turned the first device you grab when sickness strikes – the thermometer – into a support system to help keep your family healthy. Recommended by 9 out of 10 pediatricians, Kinsa supports you from the first sign of illness through recovery and beyond by focusing on what's most important – what to do next.
Kinsa thermometers are sold at thousands of retail stores nationwide, are used by more than 1.5 million people, and have been features on hundreds of news stations and in an Apple TV commercial.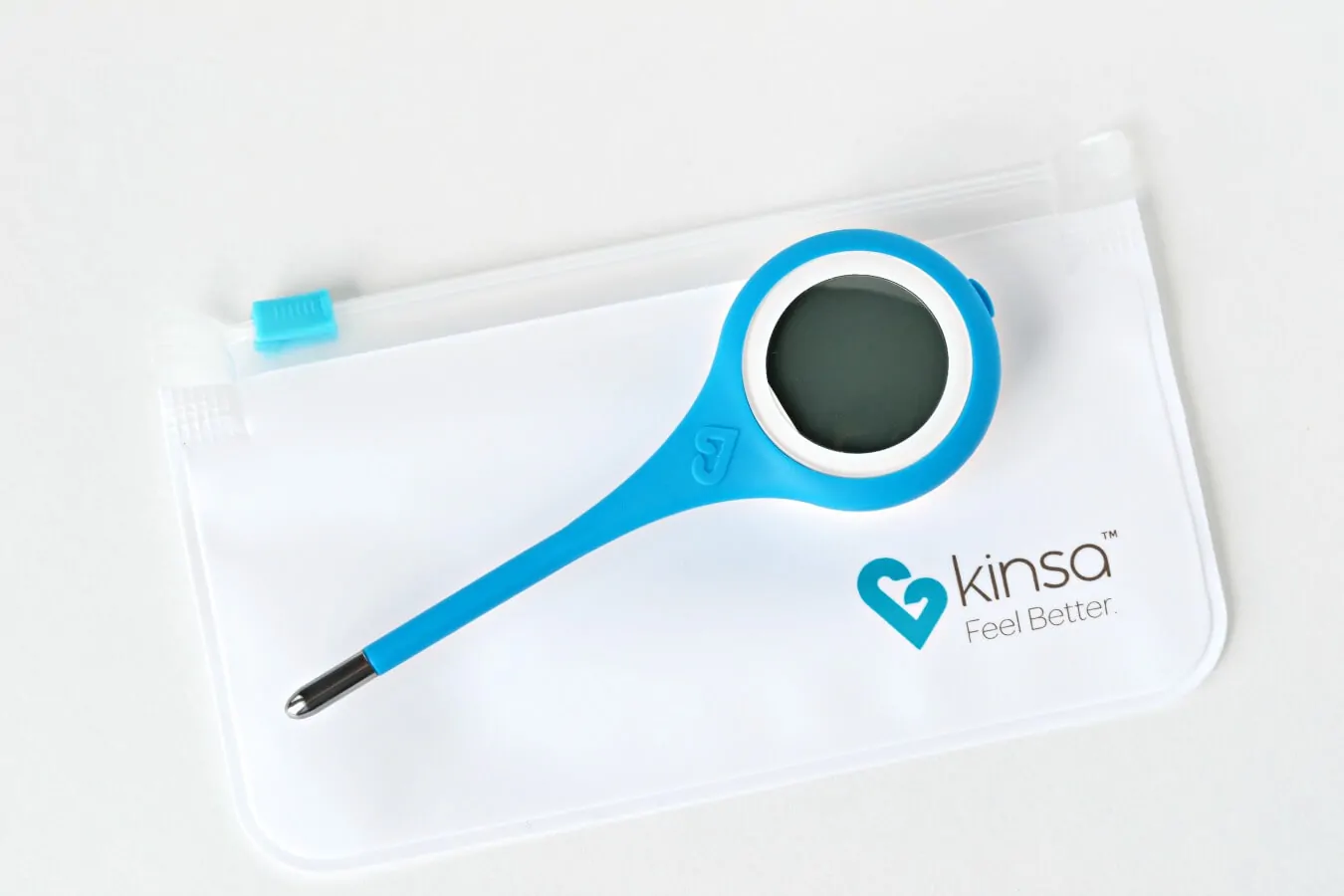 The newest smart thermometer from Kinsa, QuickCare:
Takes professionally accurate 8 second digital temperature readings at the press of a button.
Offers personalized guidance on how & when to soothe symptoms, take meds and call the doctor.
Wirelessly connects to your phone to keep each family member's health details in your pocket for you or the pediatrician.
If your kids get a fever this summer, you'll be happy to have your Kinsa QuickCare™ Thermometer handy… and you can make them these delicious immune boosting popsicles.
Citrus and Ginger Immune Boosting Popsicles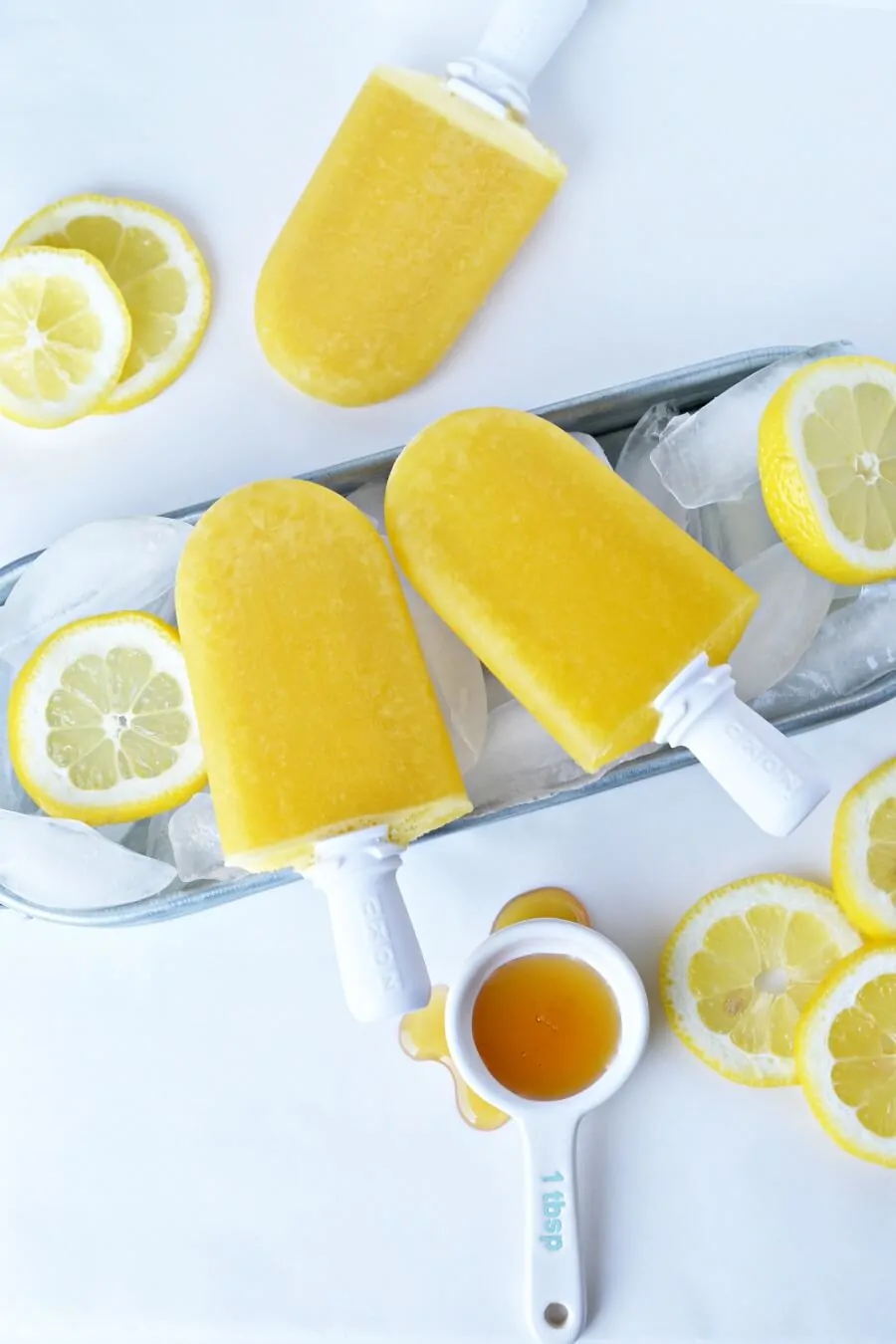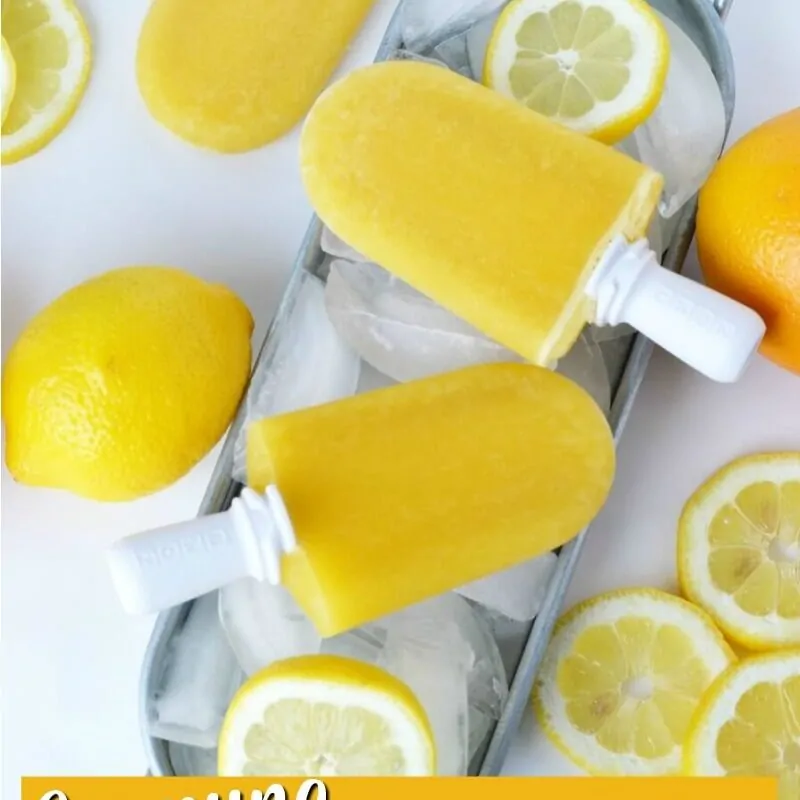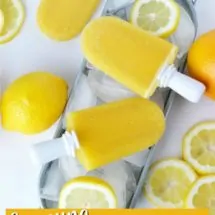 Citrus and Ginger Popsicles
Kids will love these citrus and ginger immune boosting popsicles.
Print
Pin
Rate
Ingredients
1 1/2 cups pure pineapple juice
1 teaspoon minced ginger root
1 cup orange juice fresh squeezed
juice from one lemon fresh squeezed
2 tablespoons honey
Instructions
Pour pineapple juice into the container for your blender.

Peel and mince a small piece of ginger root. Measure 1 teaspoon to add to the blender.

Add fresh squeezed orange and lemon juices. If you do not have a juicer, squeeze the juice out by hand. Roll the fruit along the countertop. Slice each piece of fruit in half. Squeeze the juice into a bowl through a strainer to filter out seeds. Measure and pour into the blender container.

Add honey. Puree the ingredients together.

Pour the mixture into a popsicle mold. Place the mold into the freezer.

Once the popsicles are completely frozen, remove from the mold and enjoy!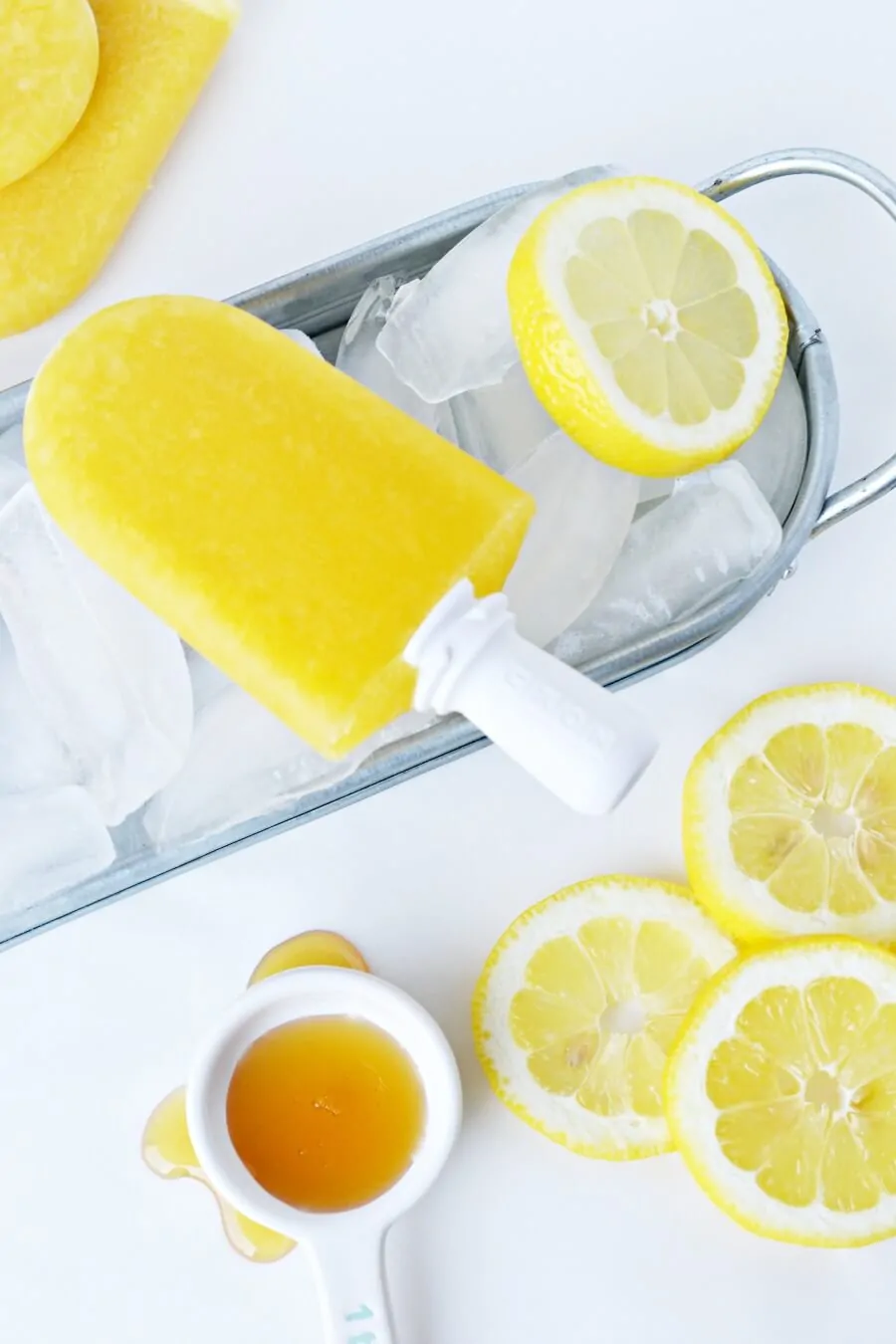 How do these popsicles support a healthy immune system?
Ginger: The ginger adds the perfect amount of zing to the popsicles, but it also has proven health benefits. Ginger root can help prevent infections by inhibiting the growth of many types of bacteria. It also has anti-inflammatory and antioxidant properties.

Pineapple: With antioxidants, enzymes, and vitamins, pineapple is an unsung super fruit. Its high levels of vitamin c, help to support the immune system. It also has several surprising benefits like supporting bone and eye health.

Citrus: Sure! Citrus fruits have plenty of vitamin C which supports a strong immune system, but they also have other healthy nutrients like potassium and fiber. And with flavonoids, they are good for your heart too!

Honey: Local honey is believed to help with seasonal allergies. Honey has other health benefits and can even help suppress coughs and soothe sore throats.
Our First Fever of the Summer Season
Our summer has already had a rough start. My youngest child fell in the yard and fractured two bones in his arm. Then two of my kids were hit by a virus.
It was two days after we'd returned from our beach vacation to the South Carolina coast when one of my children climbed into my bed and crankily called out, "Mommy, I'm tired and want to lay down."
For my super active 5-year-old this was not typical behavior. I thought that he might just be worn out from the trip but decided to take his temperature. The digital screen on our Kinsa QuickCare™ Thermometer read 104.4 and the phone app gave an alert to immediately call the pediatrician. Since he wasn't showing any other symptoms, the doctor on-call gave us instructions on how to get the fever down at home.
Within two hours, we had the temperature down to 100.9. Rest, fluids, and our immune boosting popsicles were on the agenda for the rest of that day and the following day. Thankfully he turned a corner within those two days. It was just a short-lived virus that had to run its course. What a relief to be able to take quick temperature readings and track his progress!
The pediatrician told us about a virus going around that results in high fever and aches for 1-2 days. When one of my other children came down with it, the Kinsa QuickCare™ thermometer was an amazing tool to monitor their fever and track their progress back to health.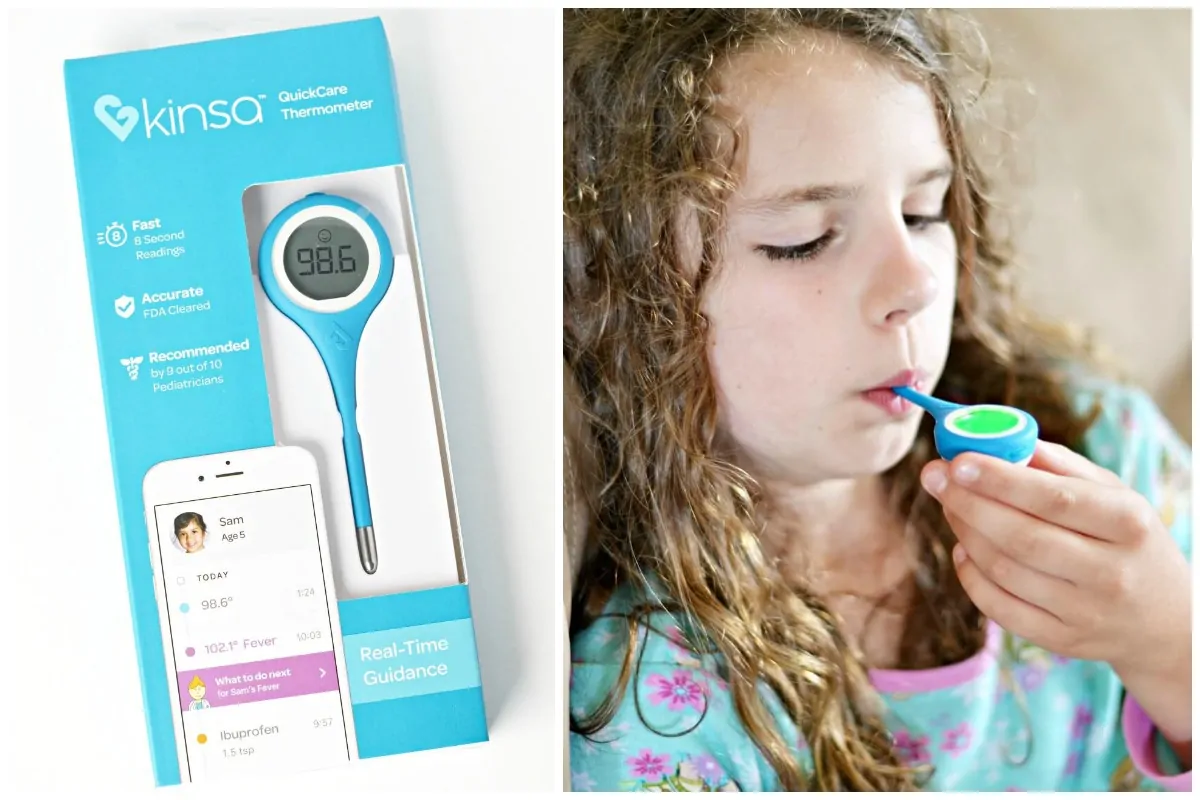 We want the rest of our summer to be free from further sickness and injuries, so you better believe we're following these steps to keep everyone safe and healthy.
Pin it for Later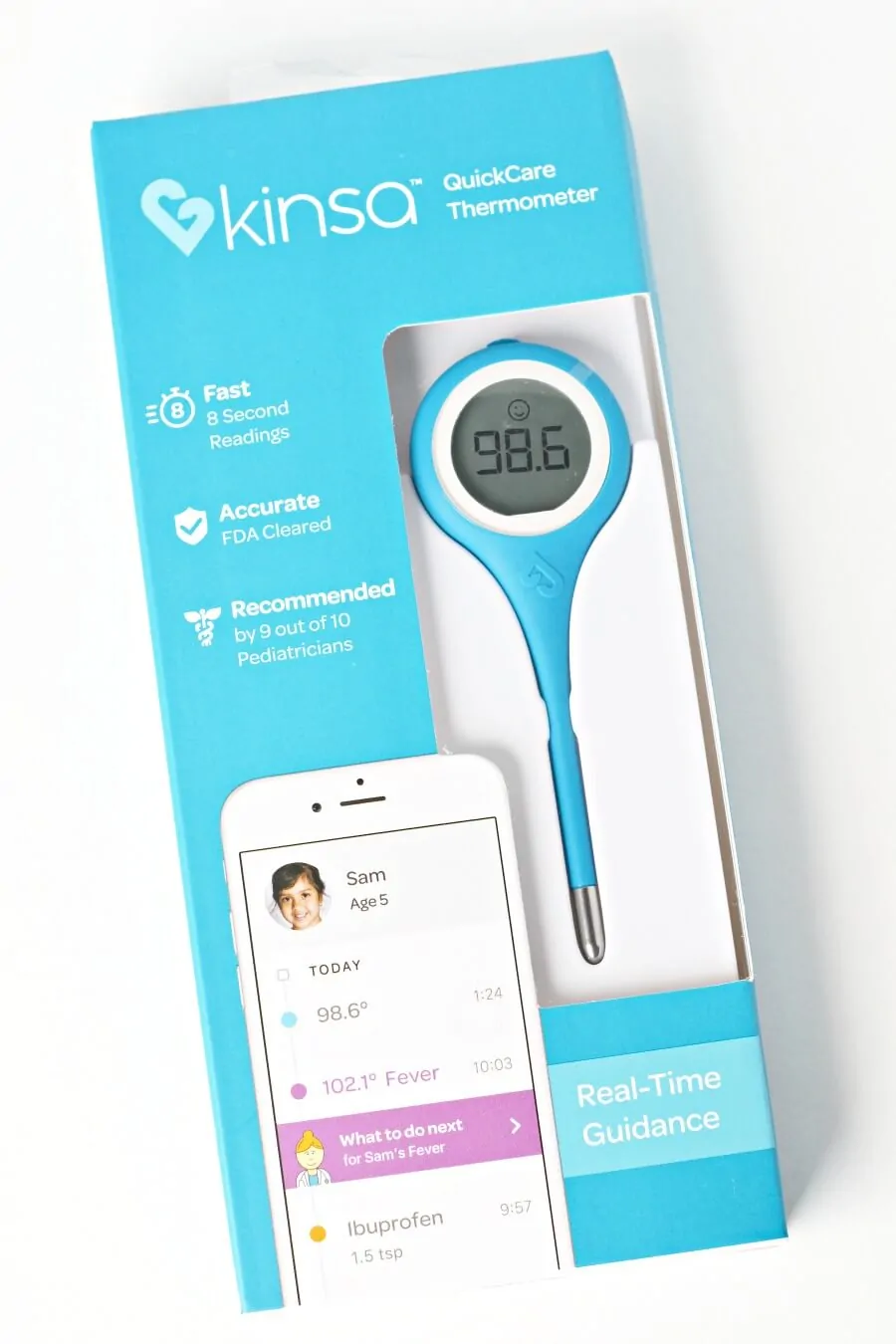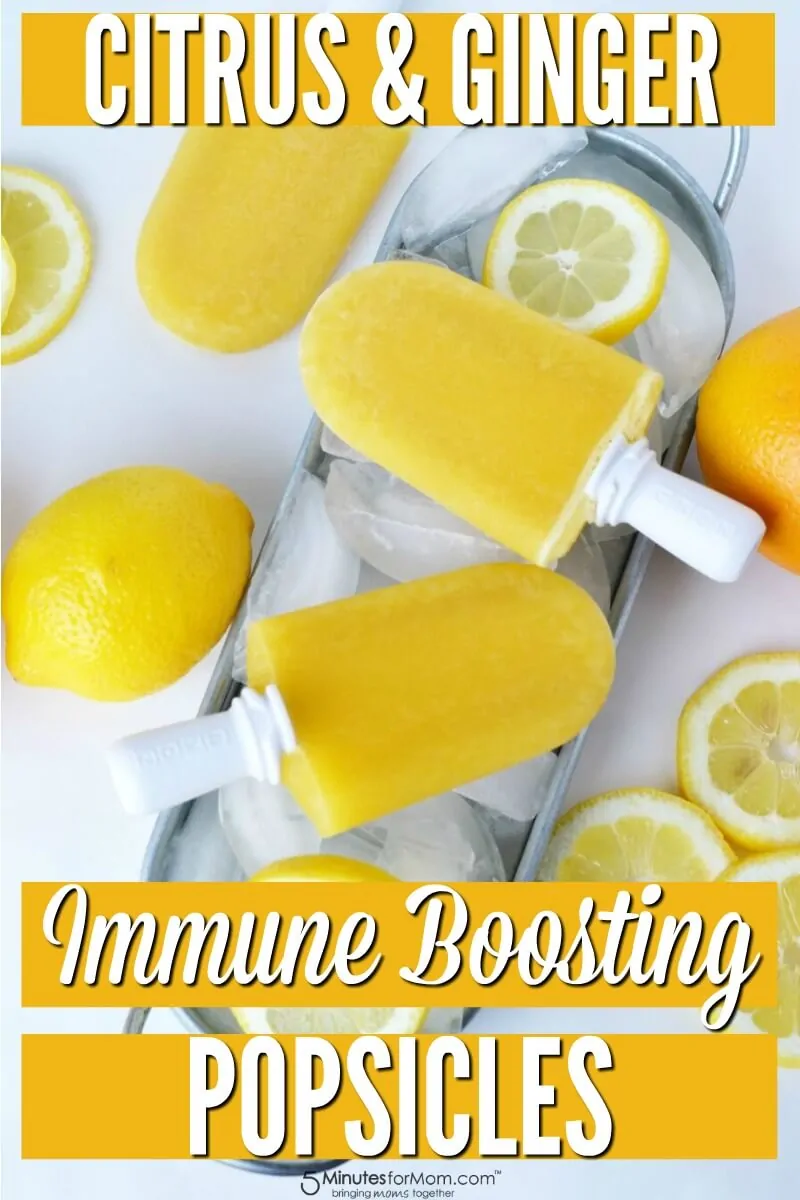 Disclosure: This post is sponsored, so extra thanks for reading and sharing.
Written by Jennifer Dawn, a contributor here at 5 Minutes for Mom, and the blogger behind The Life of Jennifer Dawn.
Talk with us: @5minutesformom and Facebook.com/5minutesformom
Pin with us at http://pinterest.com/5minutesformom/
Don't Miss This…
Contacts For Kids? What You Need To Know About Contact Lenses For Your Entire Family