This post may contain affiliate links. Read my disclosure policy here.
Are you looking for a creative Mother's Day gift? This is Tonya here… and I'm excited to share my tutorial for a DIY Pallet Picture Frame that will make mom's day extra special. Thank you to Testors.com for sponsoring this post. All opinions are my own.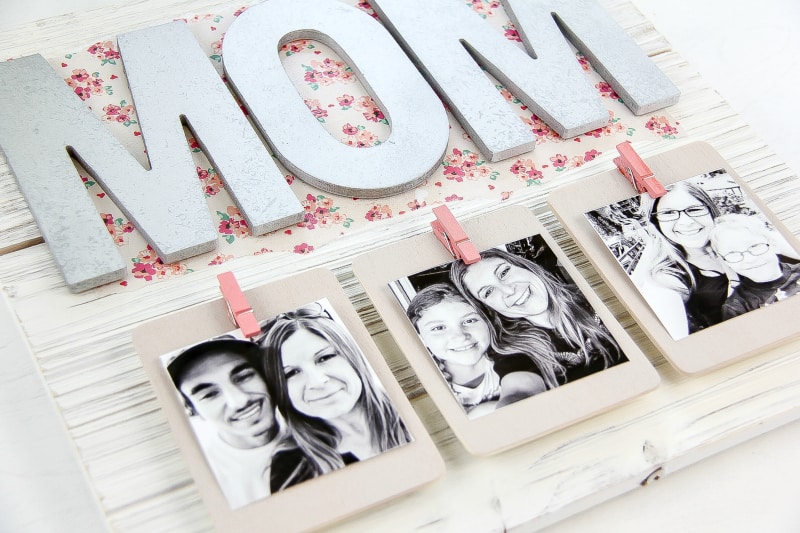 You can customize this DIY pallet picture frame for any number of children.
What you need:
Pallet frame
Testors Craft 3oz Aerosol Paint – White Wedding Gloss, Silver Metallic, and Smokey Beige (or the colors of your choice)
Wood rectangles (or squares), along with small wood blocks
Wood letters that spell out MOM
Pegs
Decoupage glue
Glue such as hot glue, wood glue, or E6000 (which is what I used)
The size of this DIY Pallet Picture Frame:
Wood frame is 14″x14″
Letters are 5.5″ tall
The wood that the photos are on measure 3.5″ x 4.5″
How To Make A DIY Pallet Picture Frame
Step 1: Paint your pallet frame with the White Wedding Gloss Testors Craft 3oz Aerosol Paint.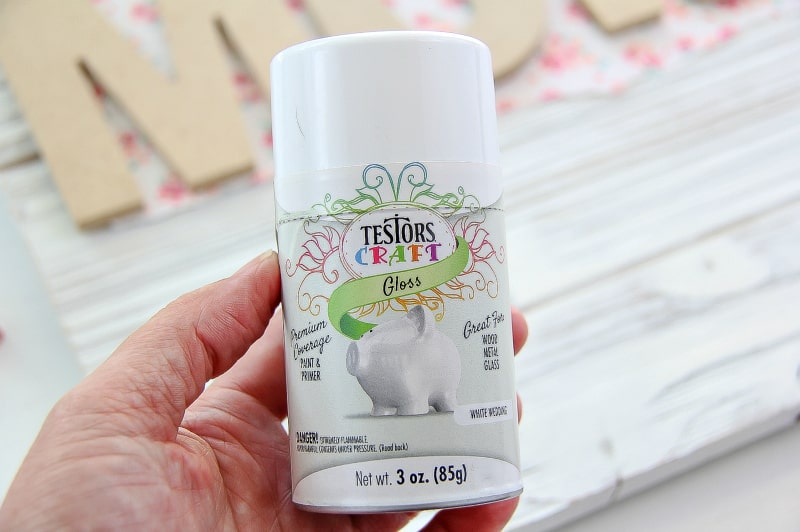 Step 2:
Tear your scrapbook paper to fit just the top section of the pallet picture frame so that it's a little larger than the letters that spell out MOM … this is the perfect project for little fingers to tackle because there are no scissors required.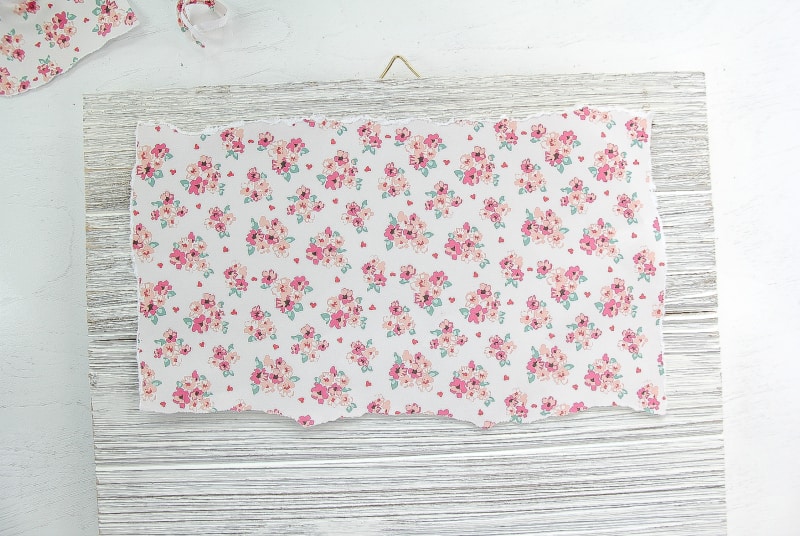 Step 3: Using the decoupage glue attach the paper to the frame, and then once dry apply another coat over the top. I like to use a rubber tool to smooth out any wrinkles as it's drying too.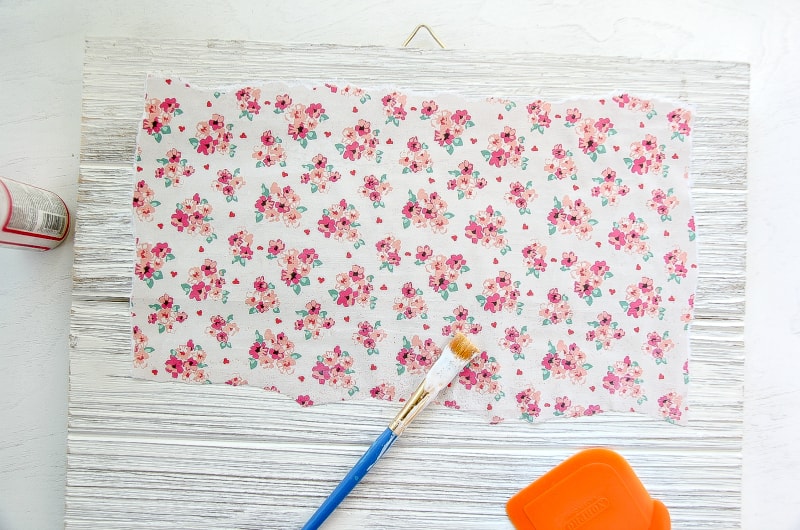 Step 4: Paint your wood rectangles using the Smokey Beige Testors Craft 3oz Aerosol Paint.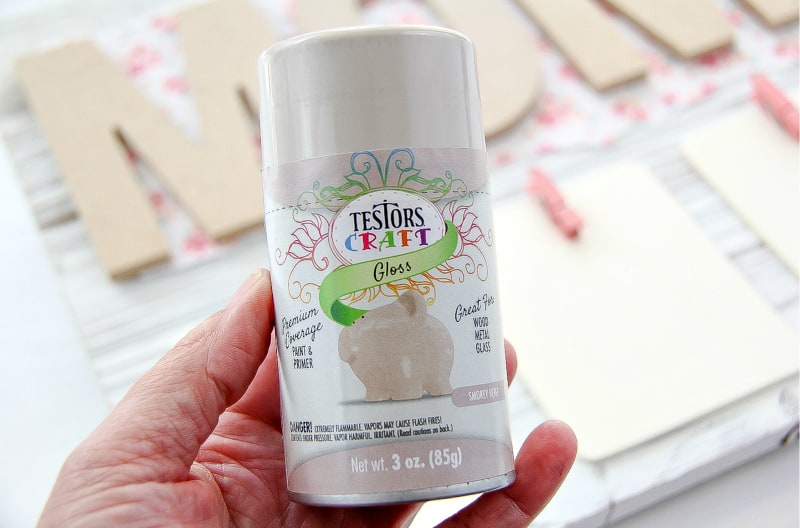 Step 5: Paint your wood MOM letters using the Silver Metallic Testors Craft 3oz Aerosol Paint. Tip: If you are having trouble deciding what color to paint your wood letters, paint the backs first, lay them onto the scrapbook paper and see which color you like best.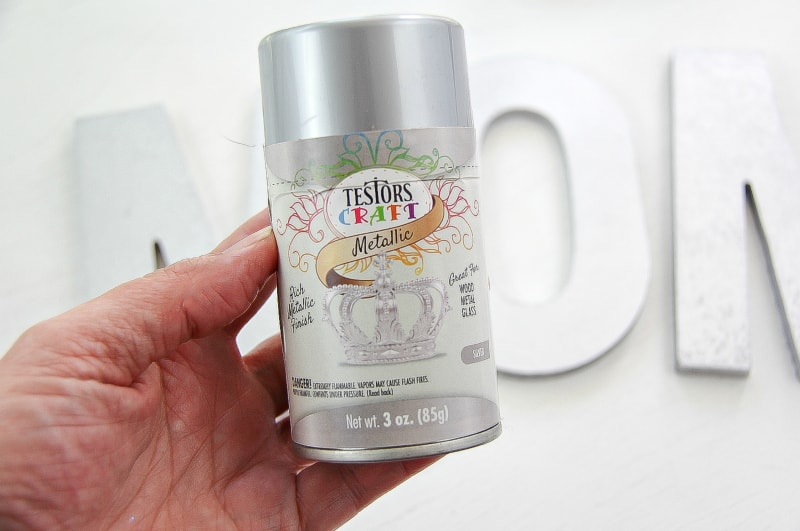 Step 6: Adhere the wood blocks to your wood rectangles using a strong glue, and then glue them to the pallet frame.
Step 7: Attach the painted MOM letters on top of the scrapbook paper using glue.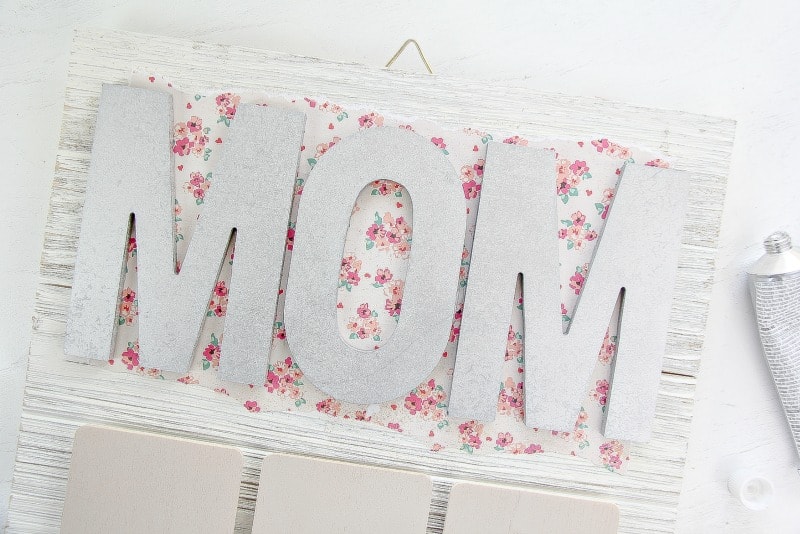 Step 8: Attach wood pegs to the wood rectangles. Tip: If you purchased unpainted pegs, feel free to paint those as well.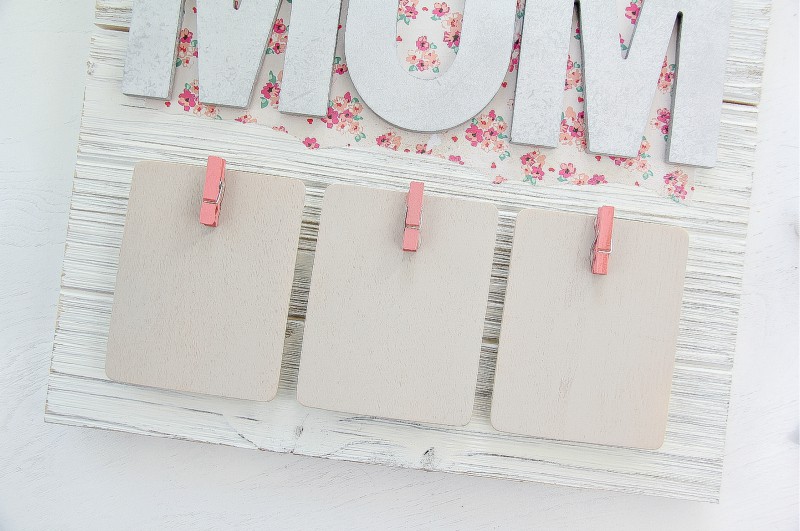 Step 9: Print out your favorite photos and clip them onto the wood rectangles using the pegs.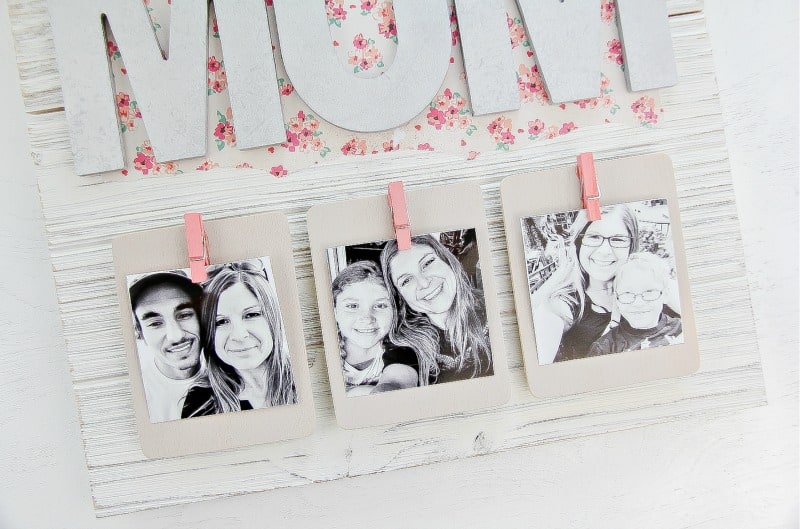 I hope you love this DIY pallet picture frame as much as I do. And, I hope all of the mom's out there have a very happy Mother's Day.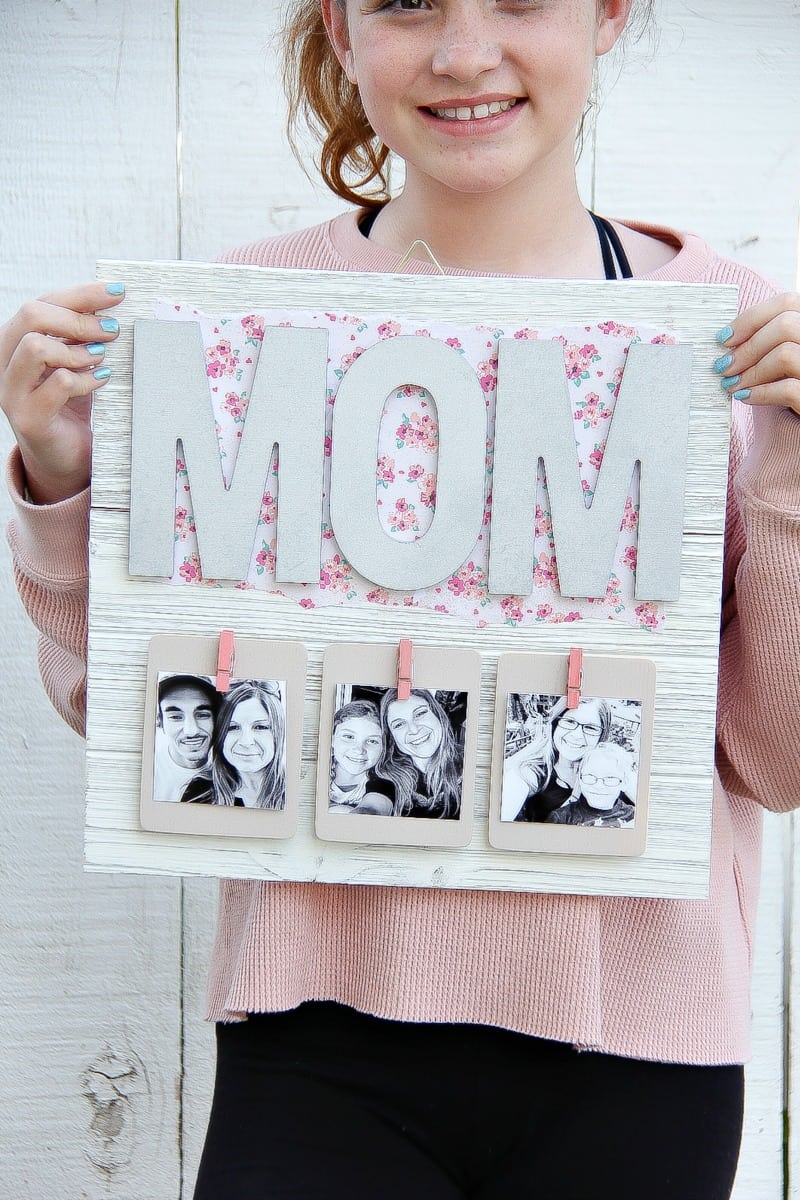 Looking for more great handmade ideas for Mother's Day? Take a look at these DIY Mother's Day Gifts:
Mother's Day Gift Guide
Be sure to check out these unique gifts for mom…