This post may contain affiliate links. Read my disclosure policy here.
It's the holiday season and I am so excited! I dearly love the fall and winter holidays. It's all about friends and family and being together and being thankful. Many thanks to our sponsor, all opinions are my own.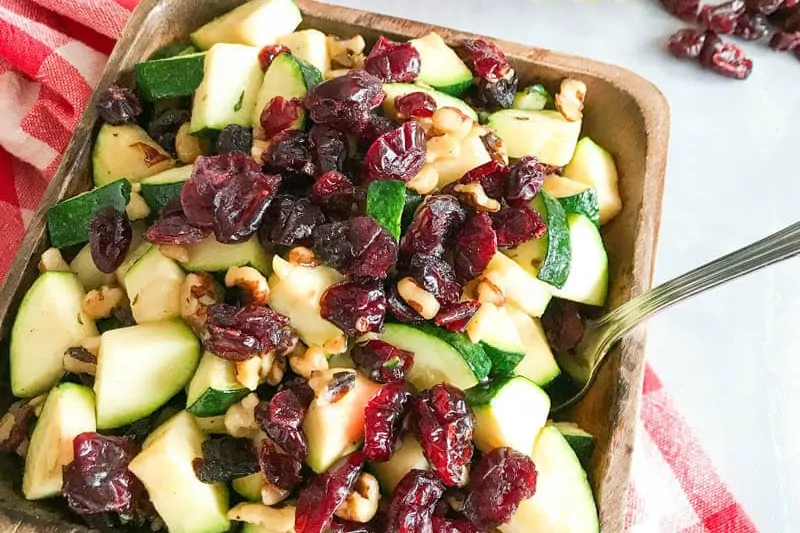 I have always been blessed to live near enough my family that we can always get together for the holidays and share a big delicious meal with all the trimmings. But not everyone has that luxury. So many people live away from their families due to any variety of reasons, most often school or work.
That's why I love hearing about Friendsgiving, this is a new-ish tradition that encourages people to get together with their close friends and celebrate the holidays with a big Thanksgiving-style meal, even if they aren't able to make it back home for the holidays.
The best thing about Friendsgiving is there is no specific day or date, you can choose whichever day in the month of November that works for you and your friends to celebrate.
Get together a group of friends, settle on a date to have your Friendsgiving dinner, and split the dishes up between all of you. This will ensure that the cost of the big meal isn't resting on just one person's shoulders.
You could stick with a traditional Thanksgiving menu, or change things up and make different alternatives to the classics!
One side that was always a requirement when I was growing up was cranberry sauce. If cranberry sauce wasn't set out for the big holiday dinners then someone in the house got very grumpy. These days I like to make delicious new recipes inspired by the traditional dishes like this Zucchini with Walnuts and Cranberries.

How to make Zucchini with Walnuts and Cranberries:
You need 2 medium zucchini, 1/2 cup of chopped walnuts, and 1/2 cup dried cranberries.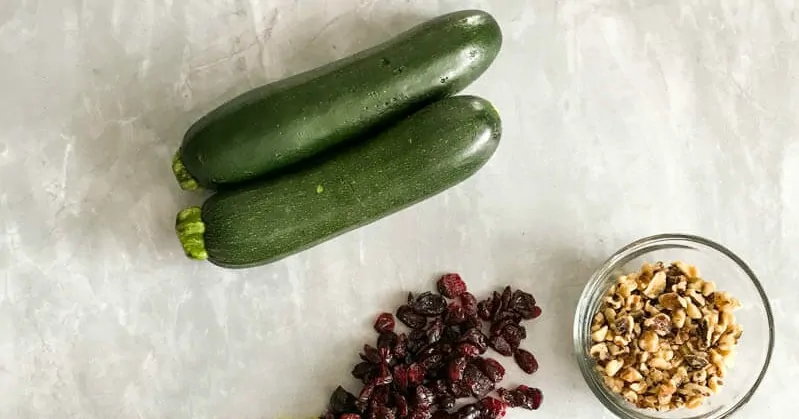 Dice the zucchini.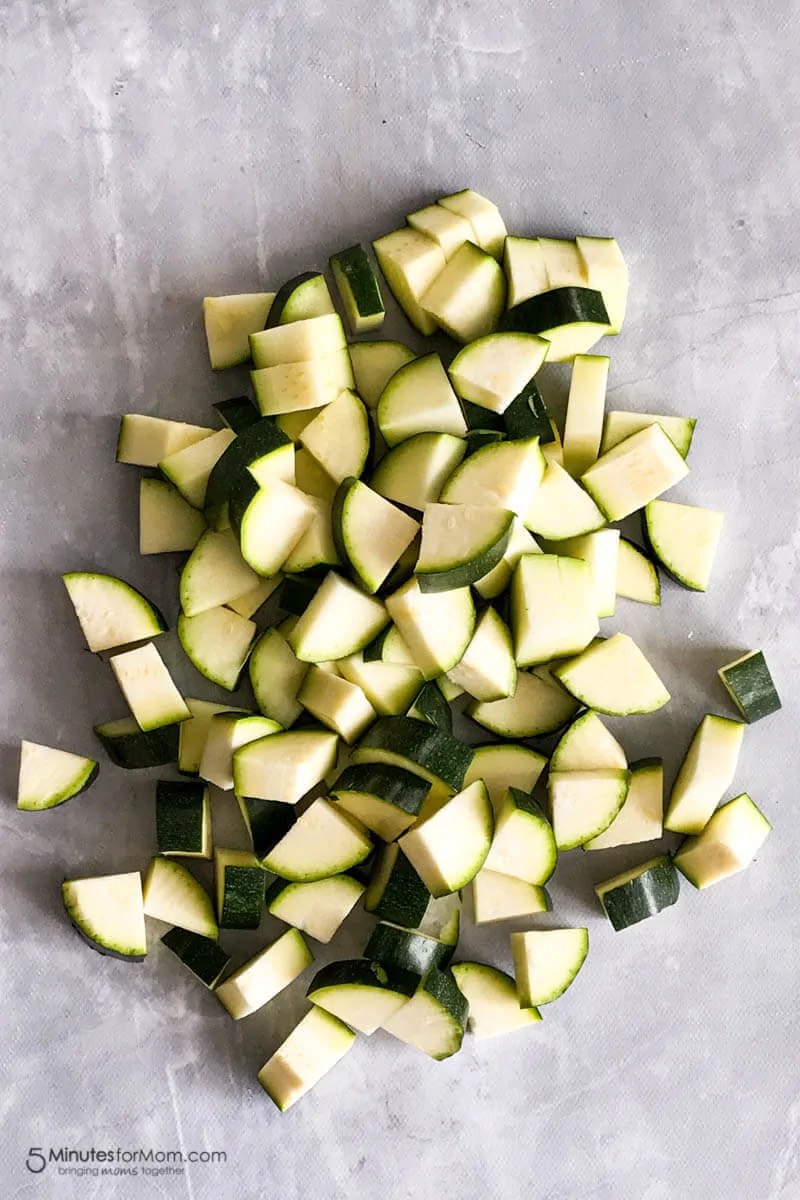 Heat 1-2 tablespoons of cooking oil in a skillet over medium heat.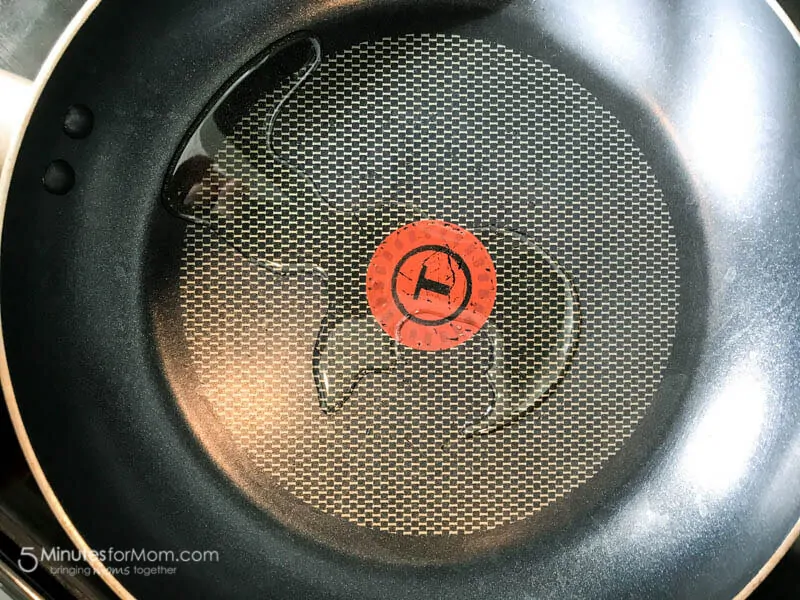 Add the zucchini, walnuts, and cranberries to the pan.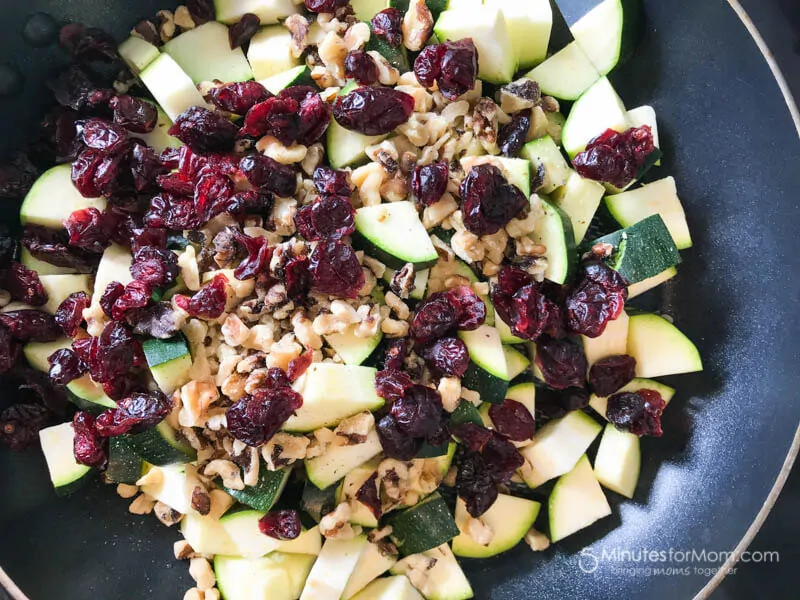 Cook until the zucchini is tender.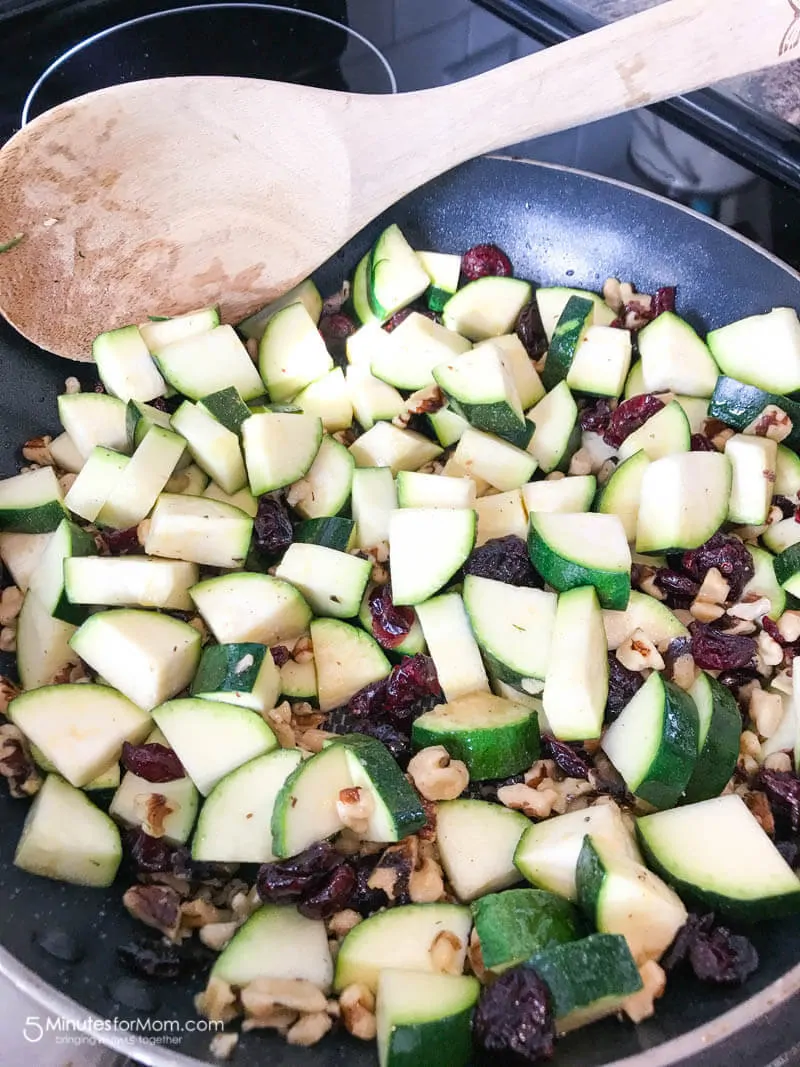 Remove from heat and serve immediately.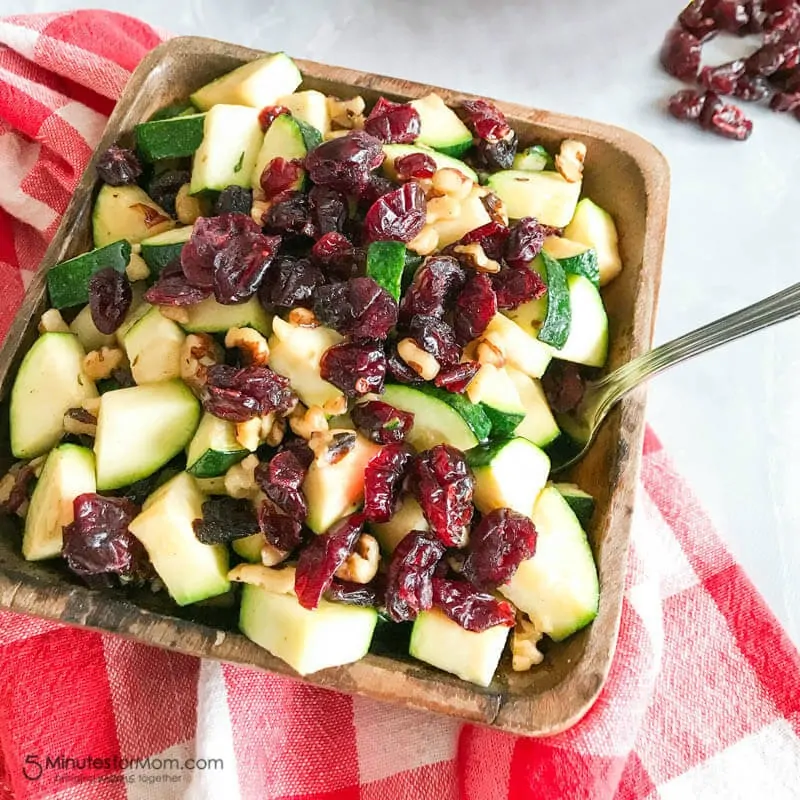 Many thanks to the Cranberry Marketing Committee (CMC) for sponsoring this recipe.
Written by 5 Minutes for Mom contributor Anna Hettick. Anna's own blog is Food and DIY.
Pin it for Later