This post may contain affiliate links. Read my disclosure policy here.
Just like cleaning their rooms and taking a bath, brushing their teeth is one of those tasks that many kids can be less than enthusiastic about. As a mom, you've learned to pick your battles, but good oral care is one of those things that you know is worth the fight. With a little creativity and Hello Naturally Friendly™ toothpaste, the dreaded toothbrushing battle is already won.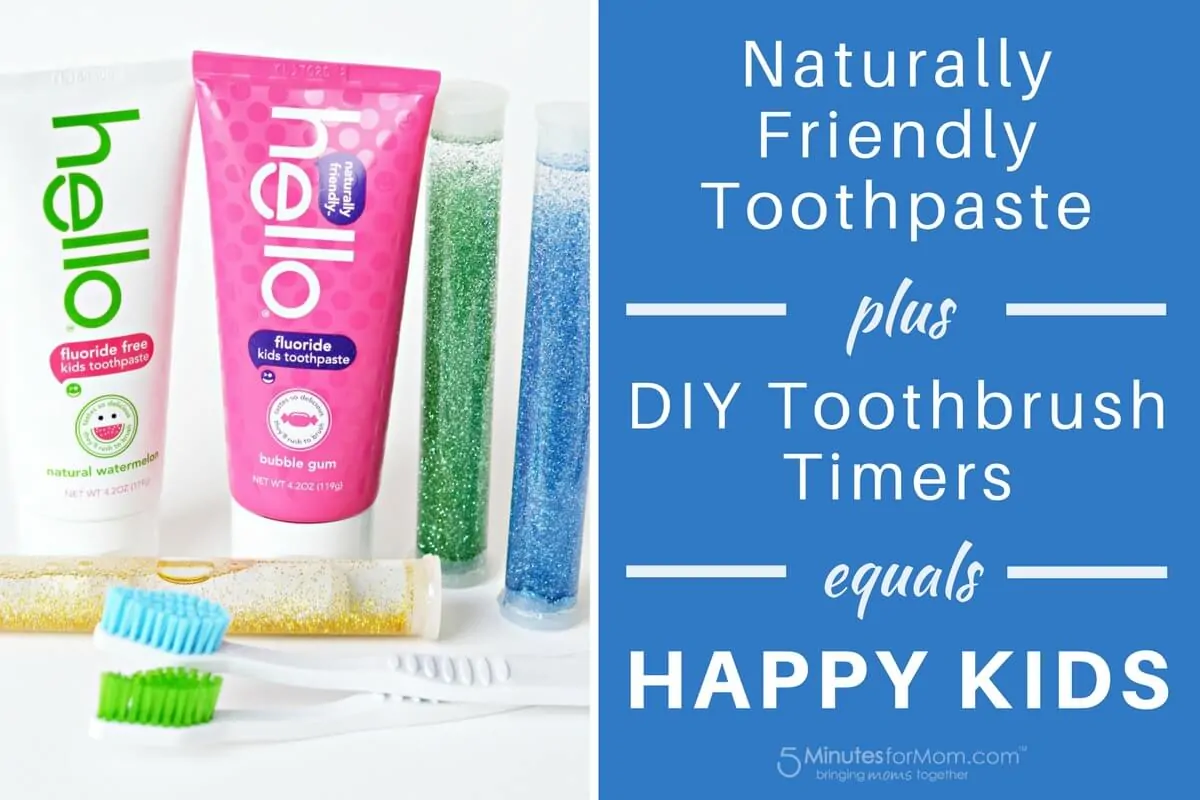 Hi, I'm Jennifer Dawn, a mother of three young children, contributor here at 5 Minutes for Mom, and the blogger behind The Life of Jennifer Dawn. A big thank you goes out to Hello "Naturally Friendly" Oral Care for sponsoring this post providing oral care products that taste so awesome my kids and yours will rush to brush their teeth!
"Mom, this is neat!"
"I can't wait to use these!"
"I so e-sited!" (Mom translation: "I'm so excited!")
When was the last time you heard those declarations after asking your kids to brush their teeth? Those aren't usually the words I hear either when I ask my kids to go scrub their pearly whites. But that's exactly what I was hearing when I handed them a tube of Hello's Watermelon Toothpaste and these sparkly DIY Toothbrush Timers. Aren't they so fun and colorful?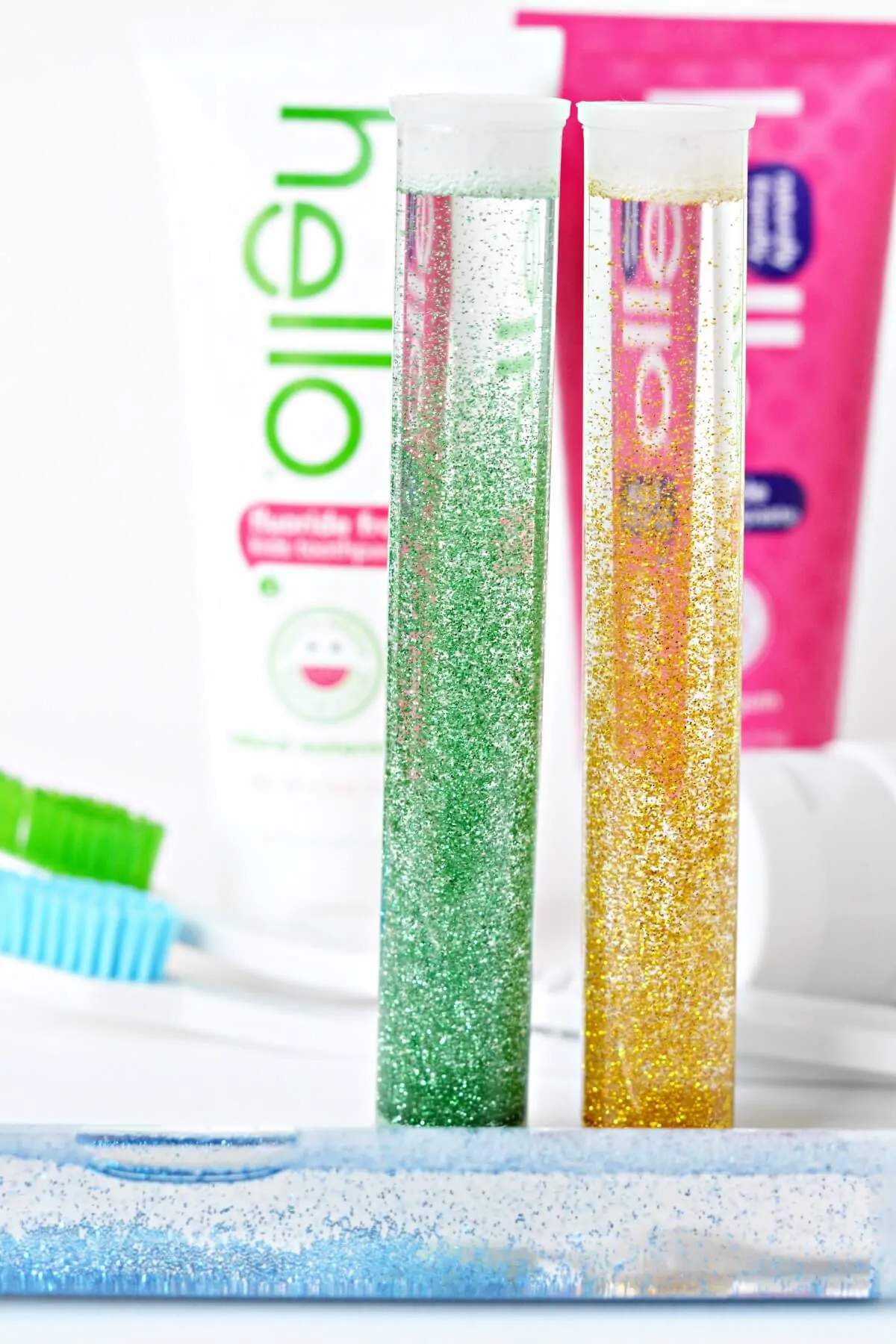 Once these sparkly timers are shaken and set down, it takes about 2 minutes for the glitter to settle to the bottom. That's the ideal amount of time kids should spend brushing to ensure they've thoroughly cleaned their teeth and gums. These fun timers not only encourage kids to brush their teeth, but they also help promote healthy oral care habits that will have positive long-term effects.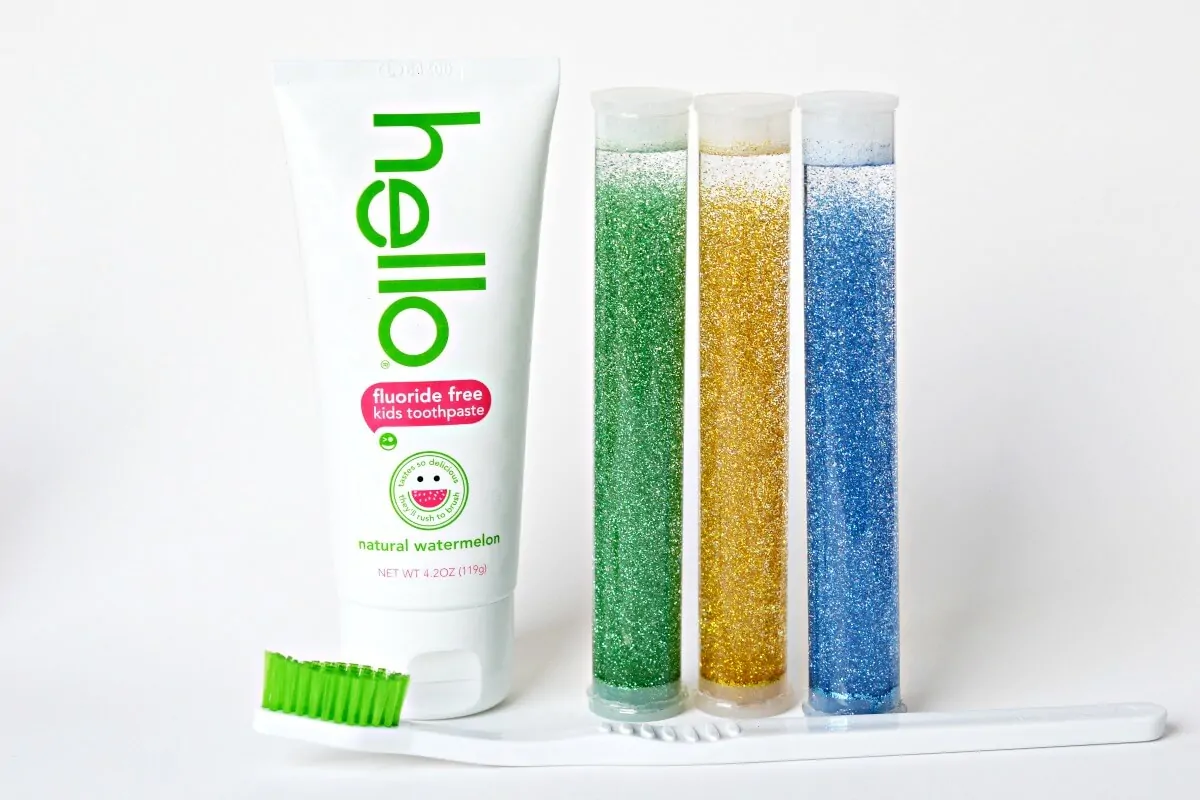 Ready to make these super easy and super fun timers for your kids? You'll only need a few simple supplies. This is a great craft to involve the kids–letting them make one right along with you. Once the timers are made, kids will simply shake, flip, and set them down to start the countdown to excellent oral care! What kid wouldn't want the opportunity to play with these sparkly timers?! They're like mini glittery sensory bottles!
DIY Toothbrush Timers for Kids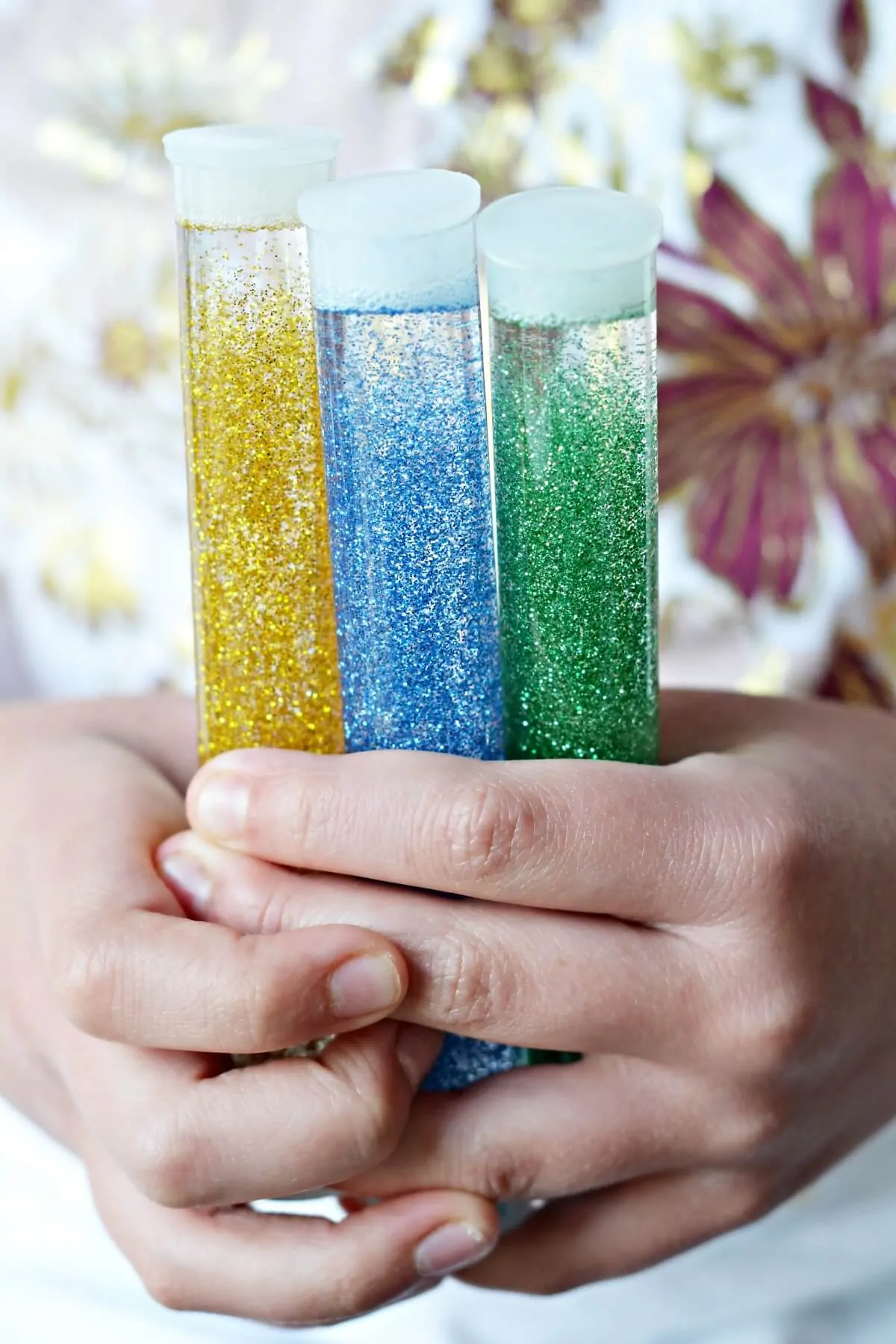 What You'll Need
distilled water
small tubes of glitter glue
plastic favor tubes (These came from a local craft store. You can also find them on Amazon.)
glitter
hot glue gun
thin wooden skewer (optional)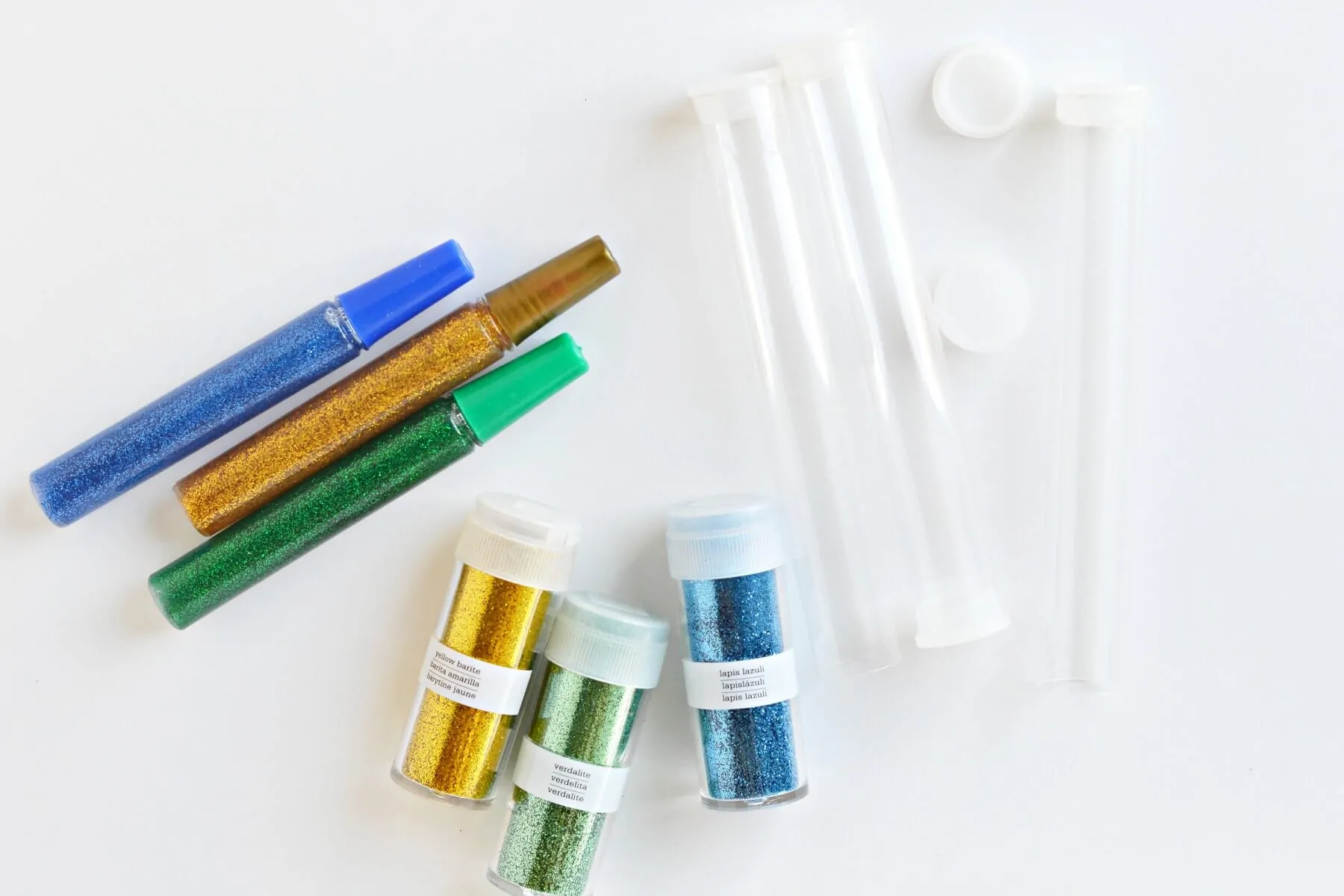 Directions
Remove the cap from a favor tube and fill it halfway with distilled water.
Squeeze half the contents of a small tube of glitter glue into the favor tube. Sprinkle a generous amount of glitter into the plastic tube. Use a wooden skewer to stir the water, glitter, and glue and to remove any clumps from the glue.
Fill the tube to the top with more water. Replace the cap.
Use a hot glue gun to pipe a ribbon of glue around the cap to prevent leaks and spills.
Shake, flip, and set the tube down to start the timer. Once most of the glitter settles to the bottom, the timer is finished.
With Hello "Naturally Friendly" products and these DIY Toothbrush Timers, you can add a little magic, fun, and color to your kid's oral care routine!
After using their timers and new toothpaste, I asked my kids what they thought about the New Natural Watermelon Fluoride-Free Toothpaste from Hello.
Their answer? It tastes great, and the bubble gum flavor is pretty awesome too. Yep! They had so much fun brushing that they even brushed twice.
What do I think? I'm a BIG fan of anything that promotes healthy habits for my kids and is filled with ingredients that are safe and "naturally friendly."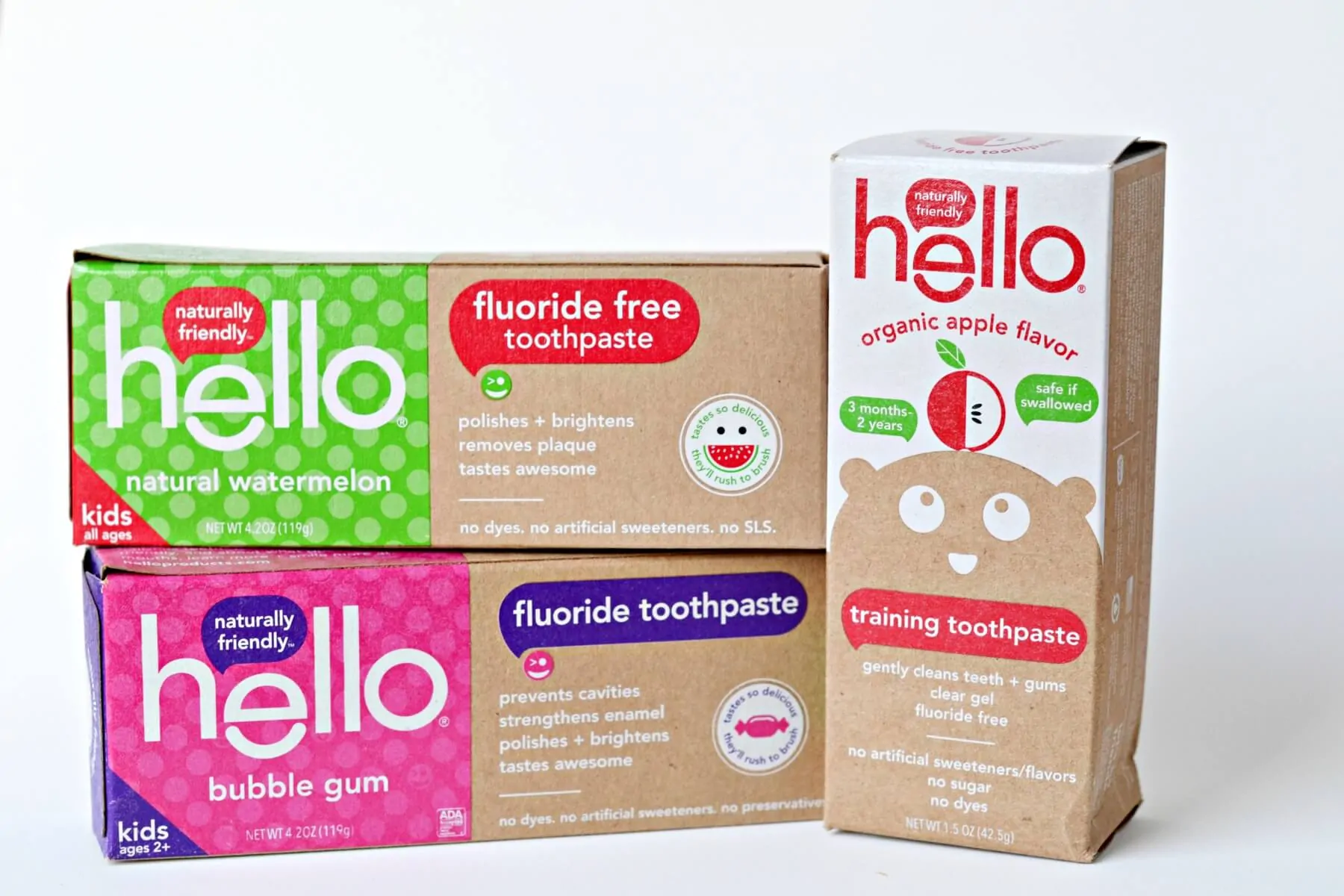 FUN FACTS ABOUT HELLO "Naturally Friendly" ORAL CARE
There are a variety of options for both kids and adults including training toothpaste, fluoride-free, fluoride, whitening, and even sensitivity relief.
All of the products are gluten-free, vegan, cruelty-free and free of synthetic dyes, artificial sweeteners/flavors, parabens, microbeads, and triclosan.
The products are sold at Walmart and Target locations nationwide as well as Amazon.
Hello has awesome flavors for kids including blue raspberry, bubble gum, and the NEW! fluoride-free watermelon.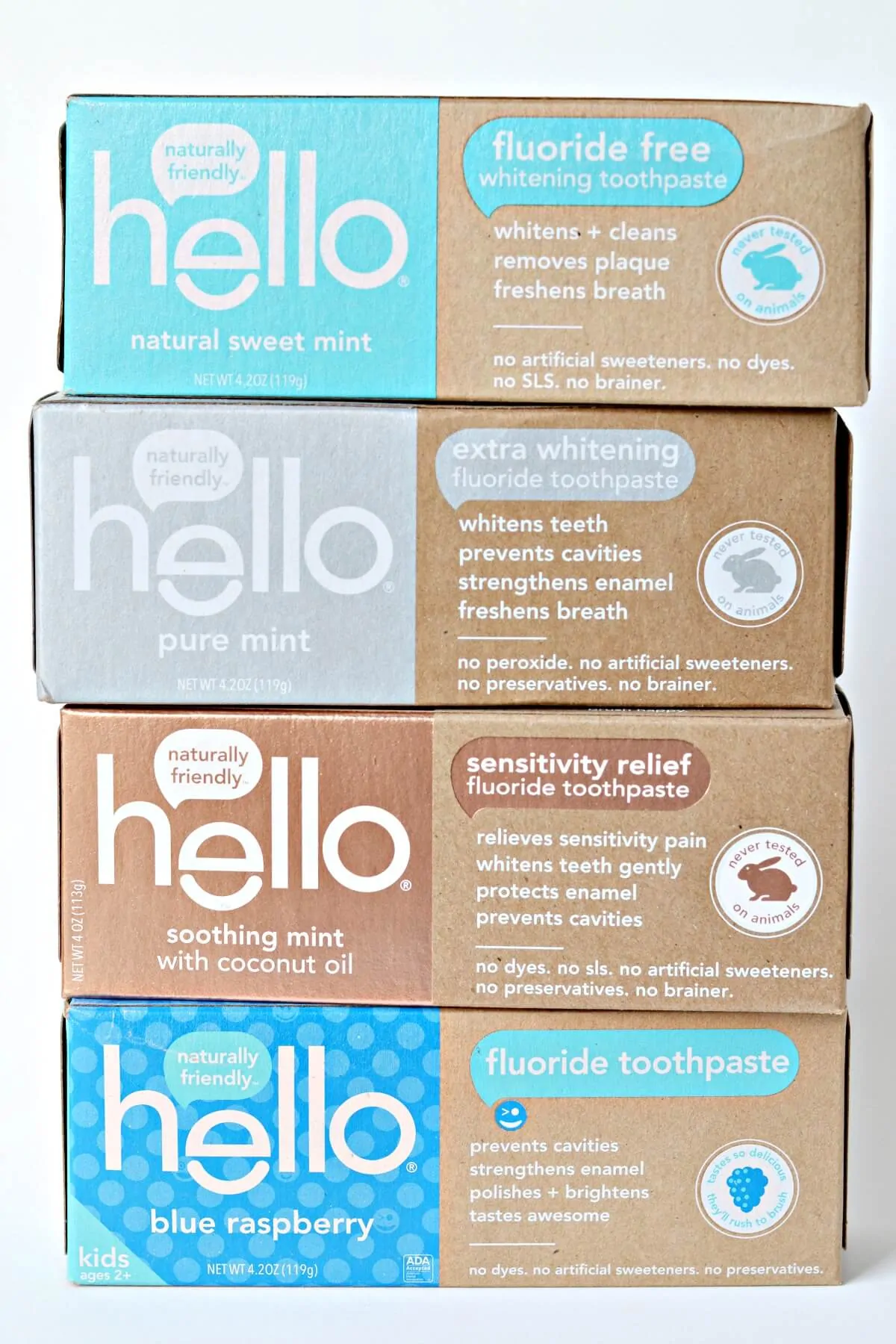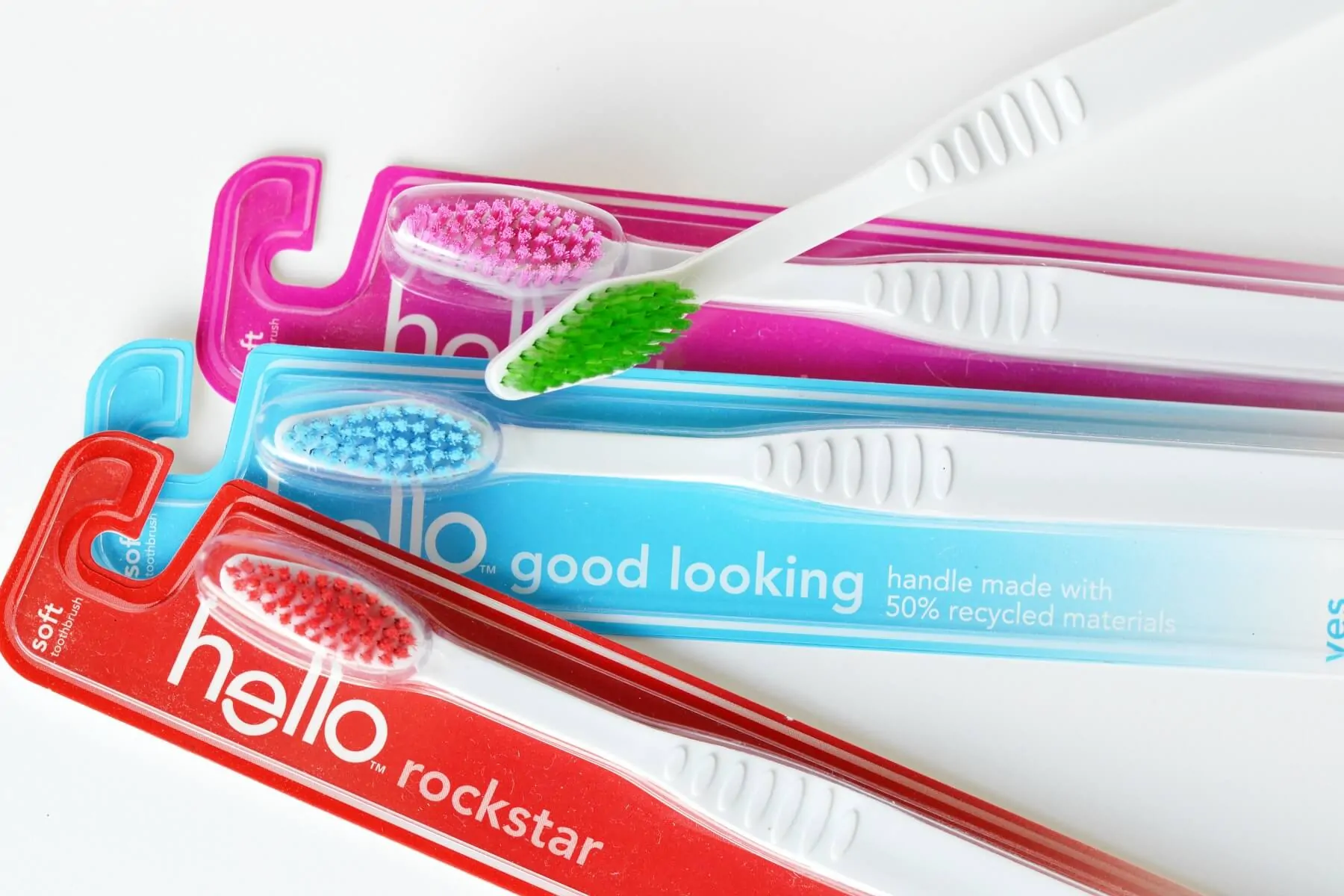 Giveaway
Would you like to win a Hello products prize pack including 8 toothpastes plus a few toothbrushes and some other fun items?
To enter to win this prize pack that's worth approximately $50, leave us a comment letting us know what your challenges are when getting your kids to brush their teeth.
Then complete your entry using the entry form below.
Open to both the US and Canada.
Pin it for Later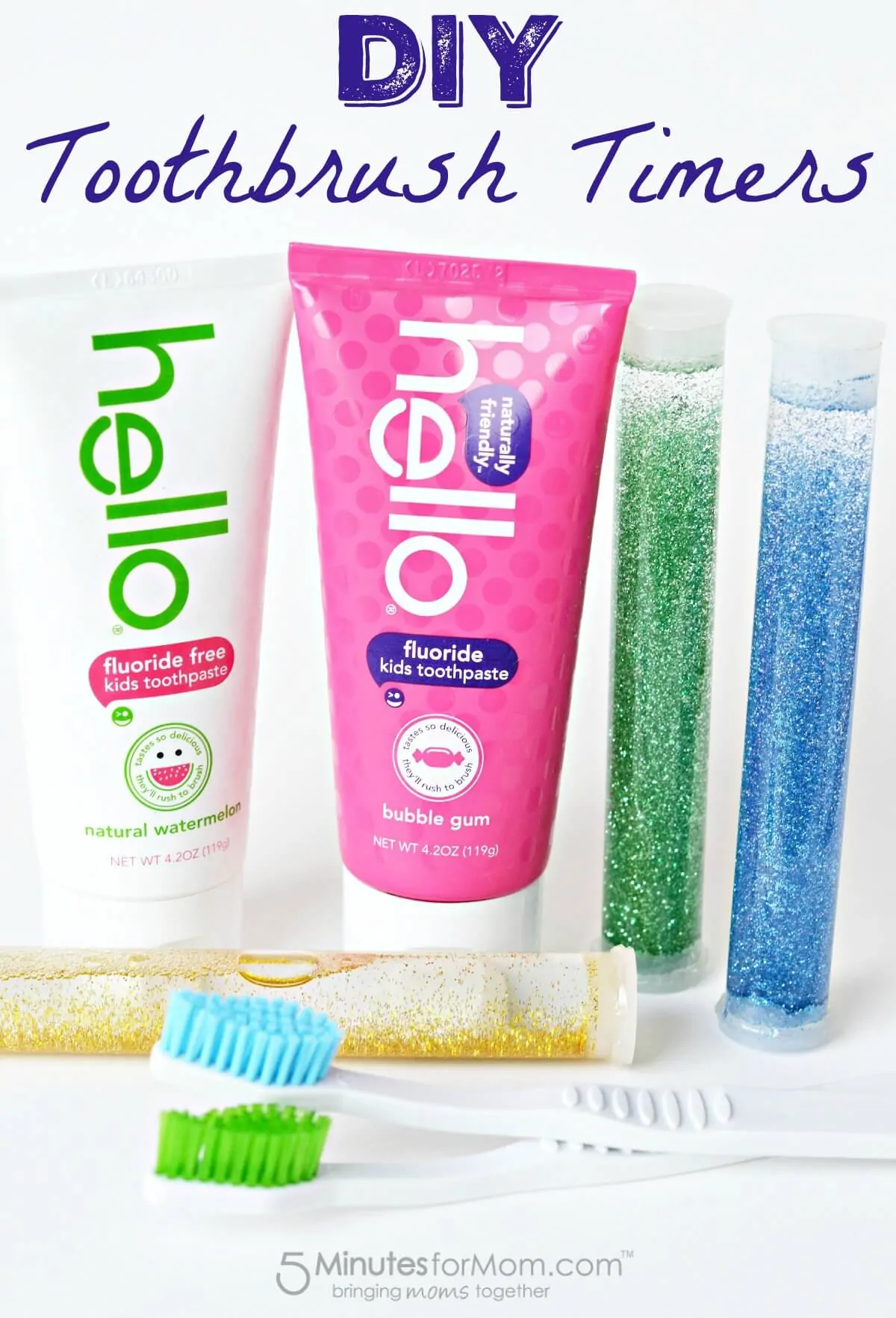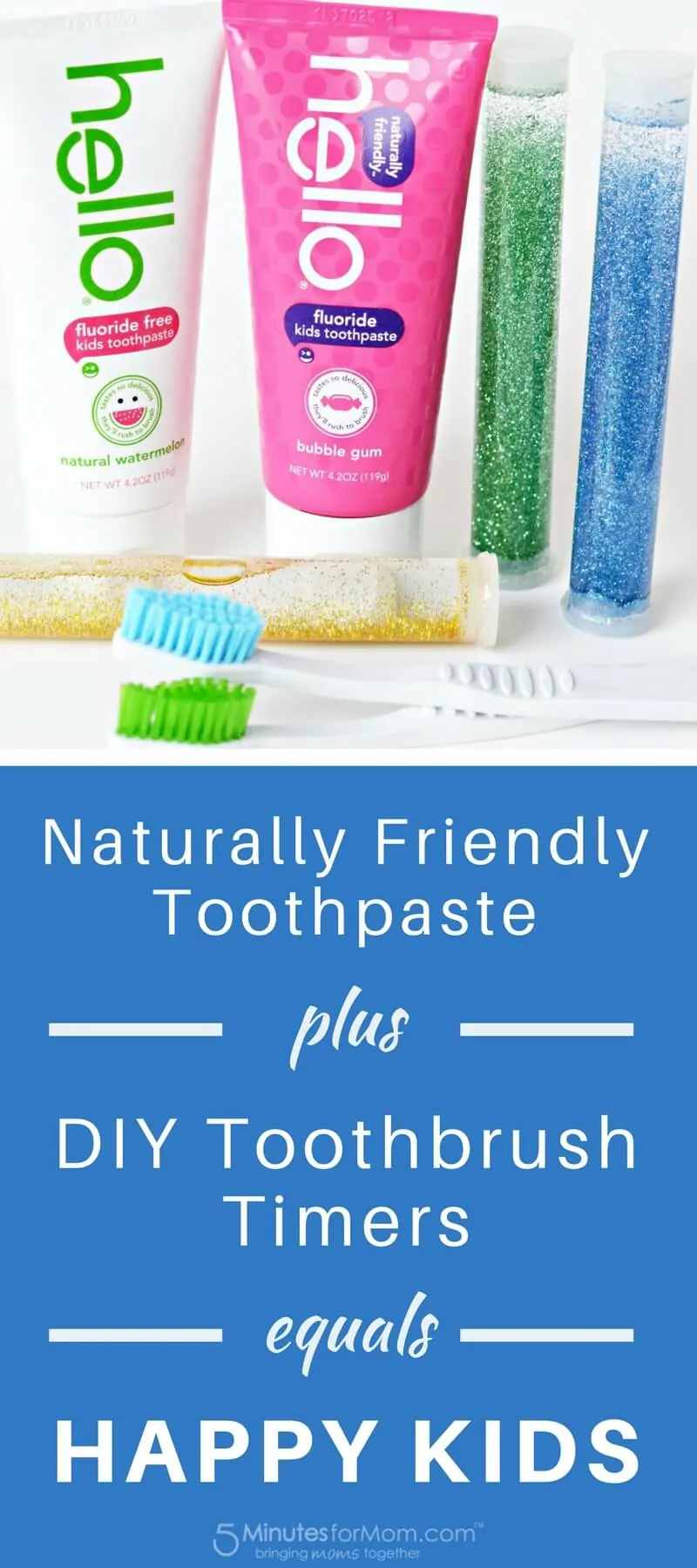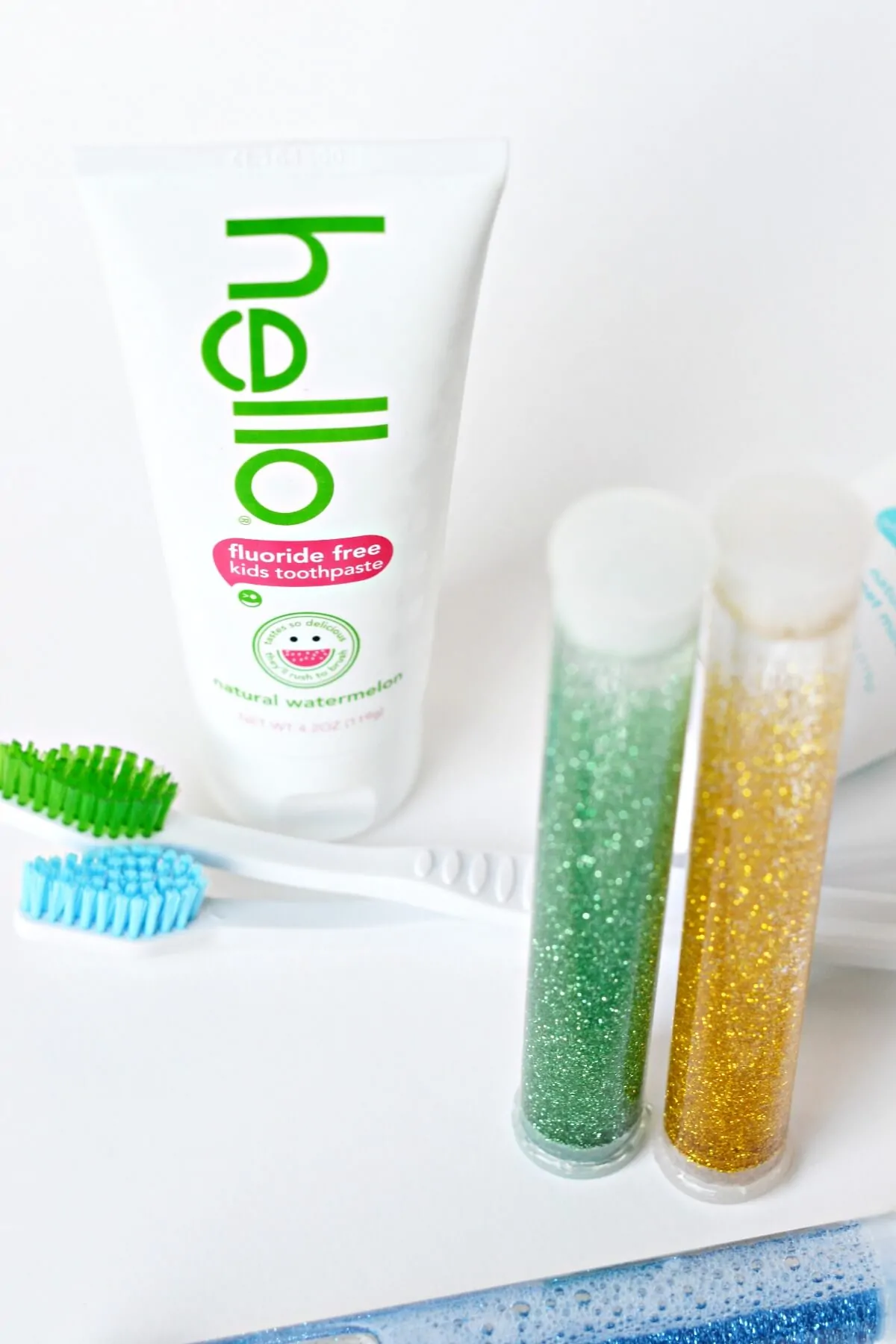 Disclosure: This post is sponsored so extra thanks for reading and sharing.
Written by 5 Minutes for Mom contributor Jennifer Dawn. Jenn blogs about living a beautiful and creative life at The Life of Jennifer Dawn.