This post may contain affiliate links. Read my disclosure policy here.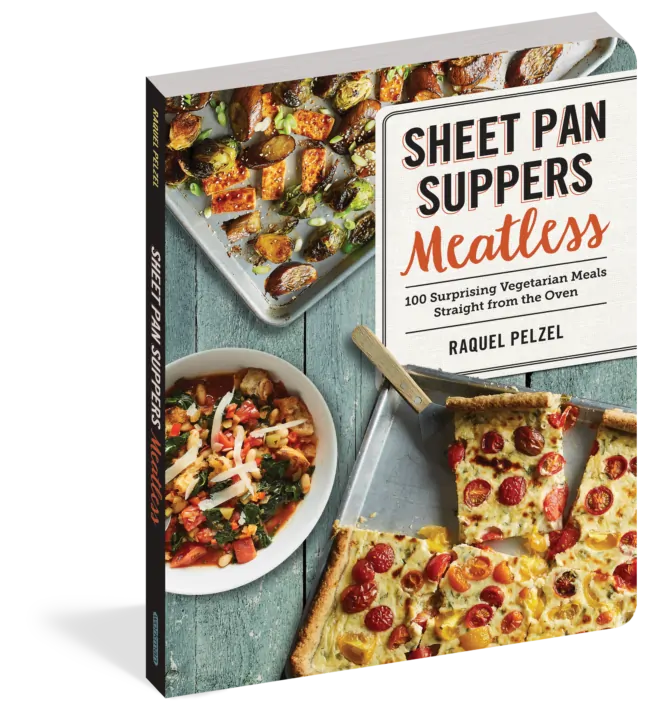 This post and giveaway is in partnership with Workman Publishing, who provided me a copy of the book for my own personal use and review purposes.
I LOVE cookbooks. When my daughter was a toddler, I would bring a few snacks and toys and push her up and down the aisles of Powell's City of Books in Portland, Oregon. We'd look at memoir, and new fiction, and of course children's books, but I was drawn to the cookbook aisles. I would buy one or two and take them home and pour over them, marking the recipes that I wanted to try. I'd sell back novels when I finished reading them, and the cookbooks from which I had gleaned all I needed so that I could buy new ones.
I don't buy cookbooks as often as I used to, because my cooking life is a bit different, and there are recipes online to try, but I still absolutely LOVE flipping through a cookbook, reading the text, and learning from the author's hours spent testing recipes. I find that a unified cookbook (versus trying recipes from magazines or blogs that just "look good,"), help me to learn certain skills or techniques.
Sheet Pan Suppers Meatless: 100 Surprising Vegetarian Meals Straight from the Oven is exactly the kind of book that can help you had a new skill or a different way of looking at dinner. I have long used a sheet pan to roast vegetables, and this book ups that skill a notch.
The author does a great job of explaining the techniques and steps and why they work. In the introduction, she walks you through the sizes and types of sheet pans she uses and directs the reader about what you want to look for if you are adding to your collection. This is helpful.

The chapters include:
bites and snacks — quick and easy apps that don't require a lot of work
Soups and Salads — which use the sheet pan technique for roasting and then you combine to create recipes like Sweet Potato,
Blue Cheese and Pecan Salad
Veggies with a side of Vegetables — where you can try recipes like Carrots with Garam Masala, Cauliflower "Couscous," and Peanut Viniagrette
Grain Bowls and Beyond — which features Brown Rice Bowl and with Maple-Roasted Parsnips, Fennel, Dates and Spicy Pumpkin Seeds
Beans and Legumes — where you can try Indian Lentils (Daal)
Pasta, Bread, and Pizza will introduce you to Cheese Pizza Twists with Roasted Pepper Marinara
Breakfasts and Brunches will give you savory and sweet options such as Gingered Apple and Almond Butter Toast
Desserts have typical jelly roll pan desserts like Dulce De Leche Pumpkin Pie Squares
Find out more:
#SheetPanSuppersMeatless
Follow WorkmanPub on Twitter and Instagram
Like Workman Publishing on Facebook
Enter to Win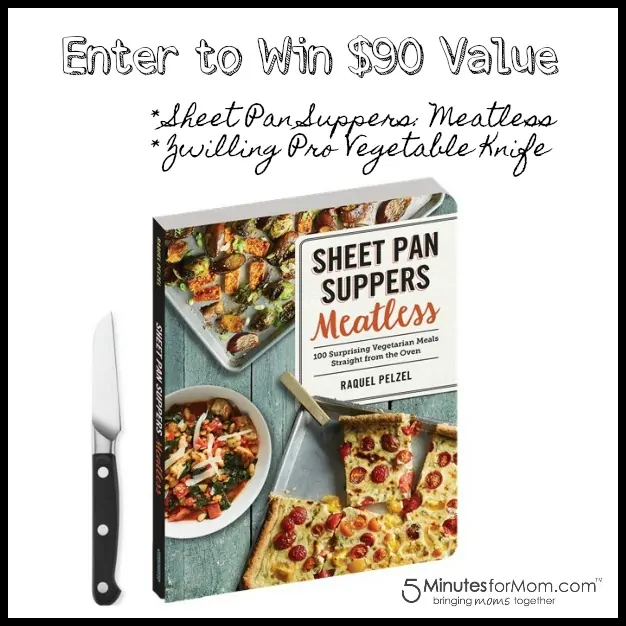 We have a fantastic prize pack with a copy of the book, and a super-sharp pro knife by Zwilling (J.A. Henckels). Too bad we can't send along the author Raquel Pelzel to do the cooking for you.
Raquel Pelzel has created original recipes for Saveur, the Wall Street Journal, Every Day with Rachael Ray, Shape, and Epicurious, among many others. Formerly an editor at Cook's Illustrated and the senior food editor and test kitchen director for Tasting Table, Pelzel has written more than 20 cookbooks and has judged Food Network shows including Chopped Junior and Beat Bobby Flay. Pelzel lives in Brooklyn, New York, with her two sons.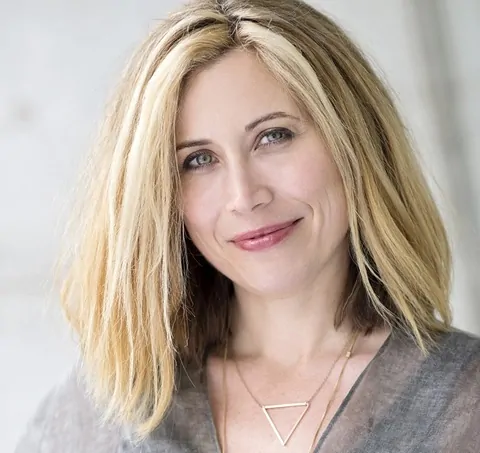 Just enter here for a chance to win this prize pack that will have you meal-planning like a pro.