This post may contain affiliate links. Read my disclosure policy here.
Are you wasting money on electricity? Could you cut back on your power use and reduce the cost of your bill? Well, we're here to help! There are easy steps you can take to reduce your power use and save money. Thanks to BC Hydro for their tips and resources as well as for sponsoring this post and helping us all reduce our energy consumption.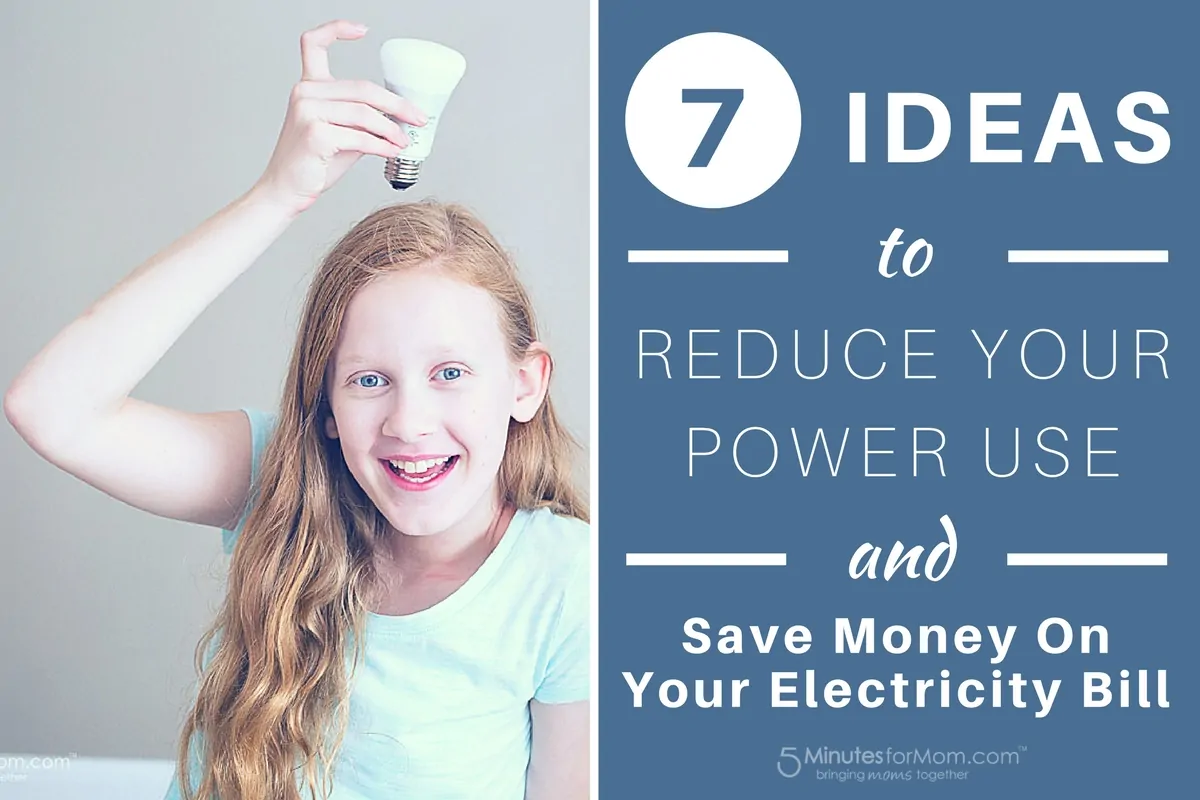 It's so easy to waste electricity. I hate to admit that I'm doing it right now. And you probably are too. From where I sit on the couch, I can see I forgot to turn the light off in the kitchen. My phone power charger is plugged into the wall even though I'm not using it. And I'm sure there are several other ways I've wasted energy today.
But the good news is we can change. We can all take power saving steps today that will save us money on our electricity bill and help us do our part to protect the planet.
7 Tips to Become a Power Saving Ninja
Saving power can be a little like trying to lose weight. You need to make a plan for positive change, but chances are you will slip and fall back into old habits somewhere along the way.
At least, that's what it feels like to me. I need a restart to motivate me to refocus on cutting my energy use.
So if you're feeling like you're wasting electricity and you'd like to cut back on your bill, join us in taking some simple steps to change it.

Here are seven of our favourite tips to save energy and lower our electricity bills:
1. Set a timer for shorter showers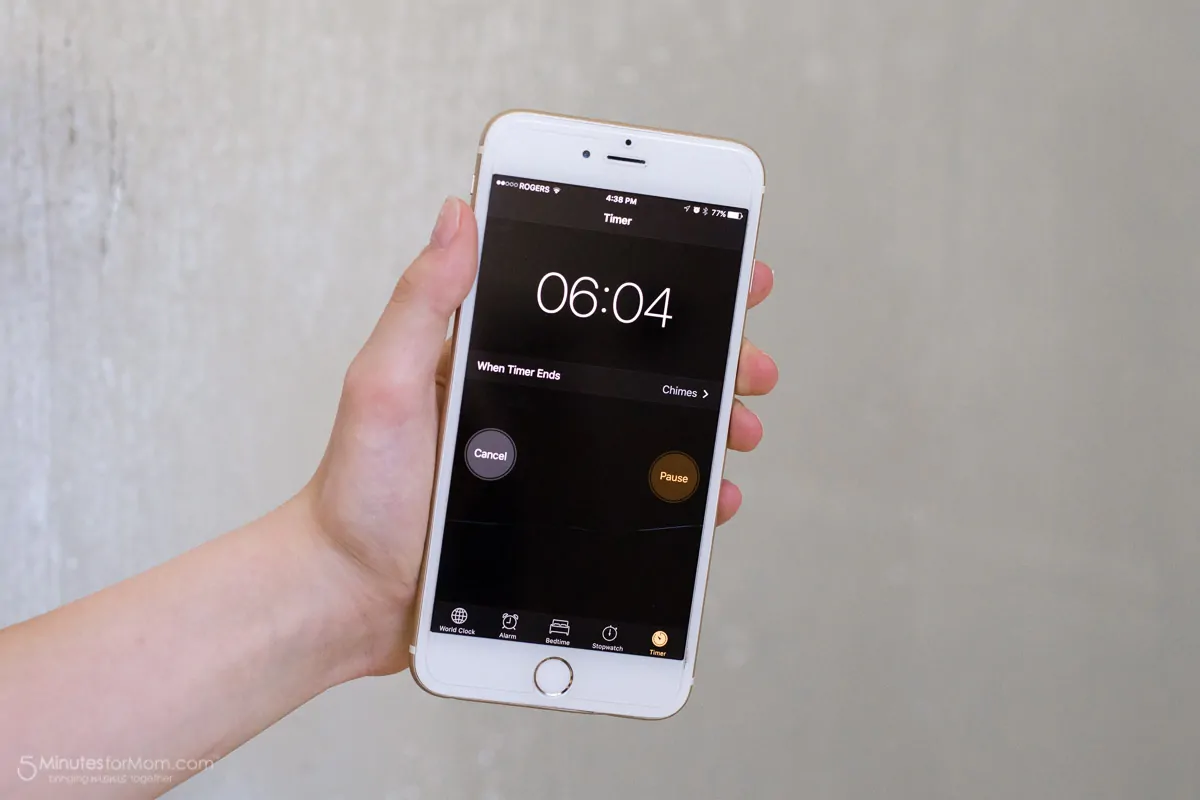 If you have a tween or teen who wastes water with extra long showers, try setting a timer to let them know that their shower time is up.
Hot water is expensive. According to BC Hydro, "If two people in your home cut their shower time by a minute each, you could save $30 over a year."
2. Place stickers on lights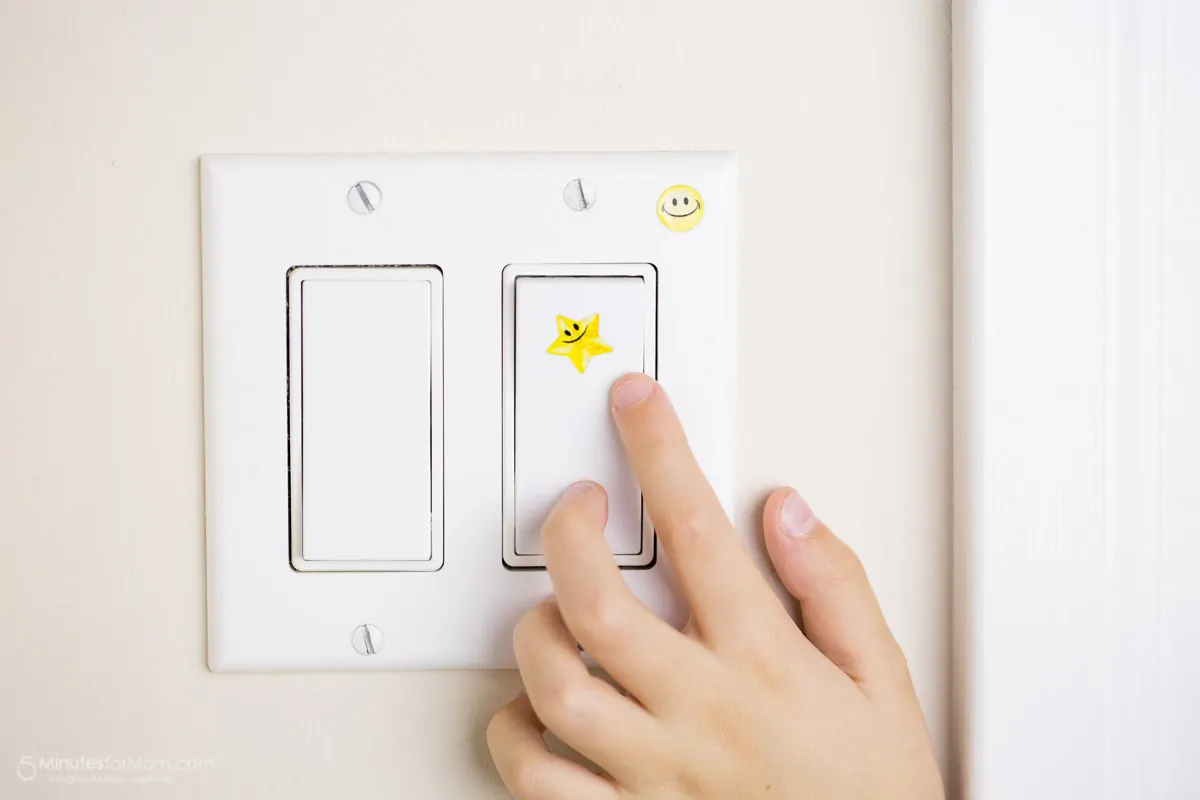 To help children remember to turn off lights, try adding stickers on light switches. Turning off unnecessary lights is a super easy way to stop wasting power.
You could make cute signs with reminders such as "Please Turn Off", or keep it simple and just put a little happy face sticker by light switches that are easily forgotten.
3. Reuse bath towels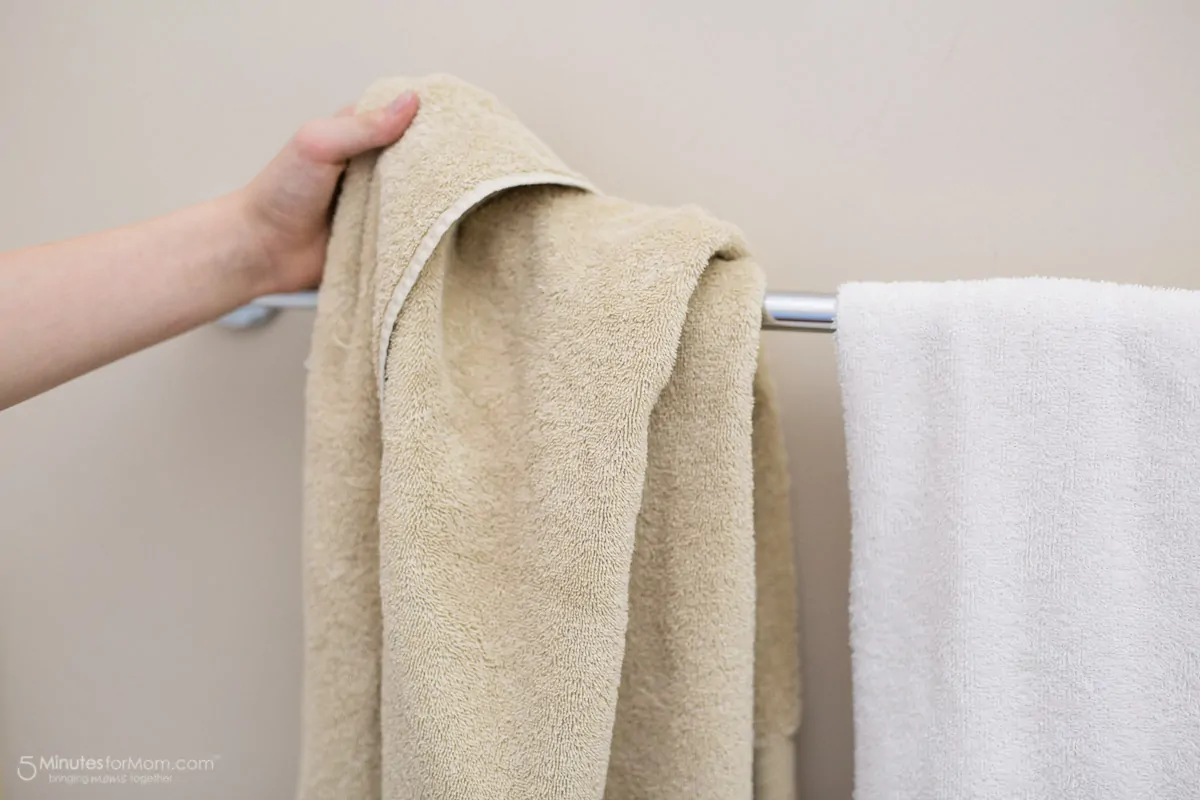 Does anyone in your household drop their towel on the bathroom floor, destining it for the laundry room after just one use?
Encourage everyone in the family to reuse their bath towels by hanging up their own towel after their shower. You can have designated spots for each family member's towel or have special towels or colors for every person.
4. Use your dryer less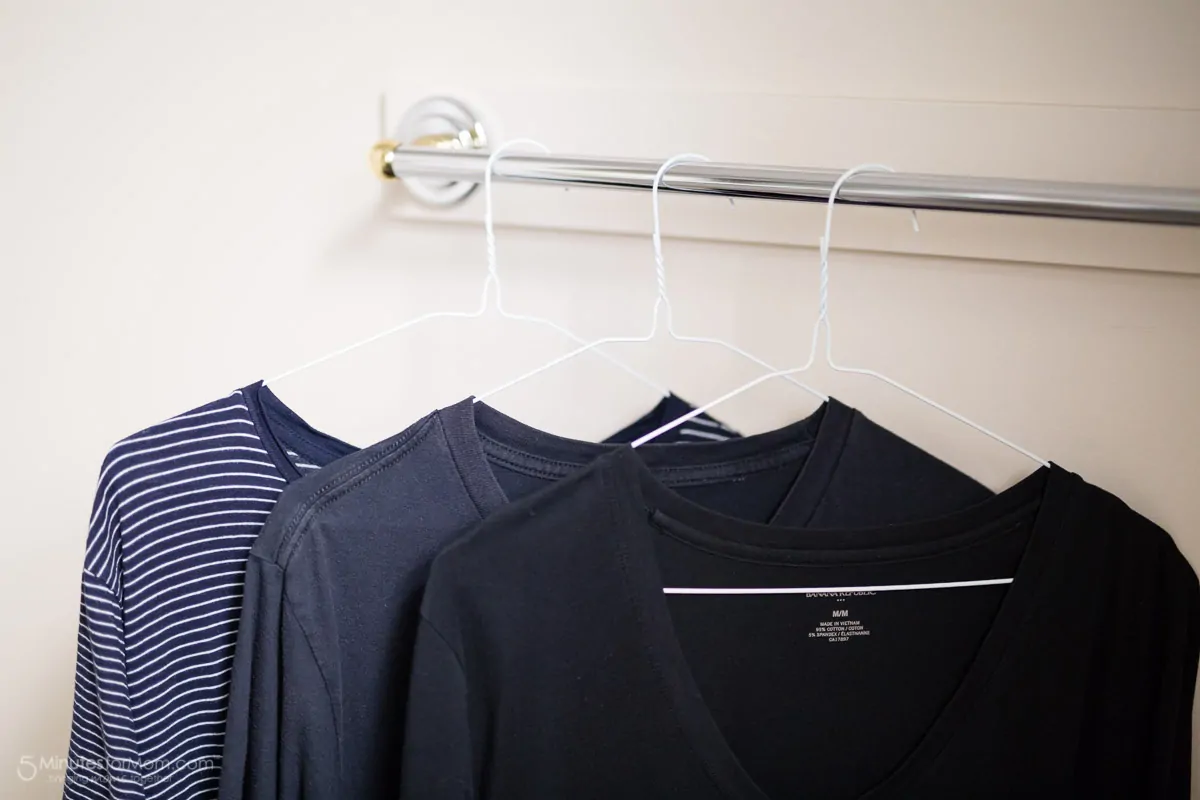 Running your dryer uses a lot of energy. Reduce the amount of time your dryer is in use by hanging clothes to dry after a quick fluff in the dryer and by adding a dry towel to wet loads to help them dry faster.
If you don't have a lot of space to hang wet clothes, try what we do — use the towel rack in one of your bathrooms as a clothesline.
5. Skip the oven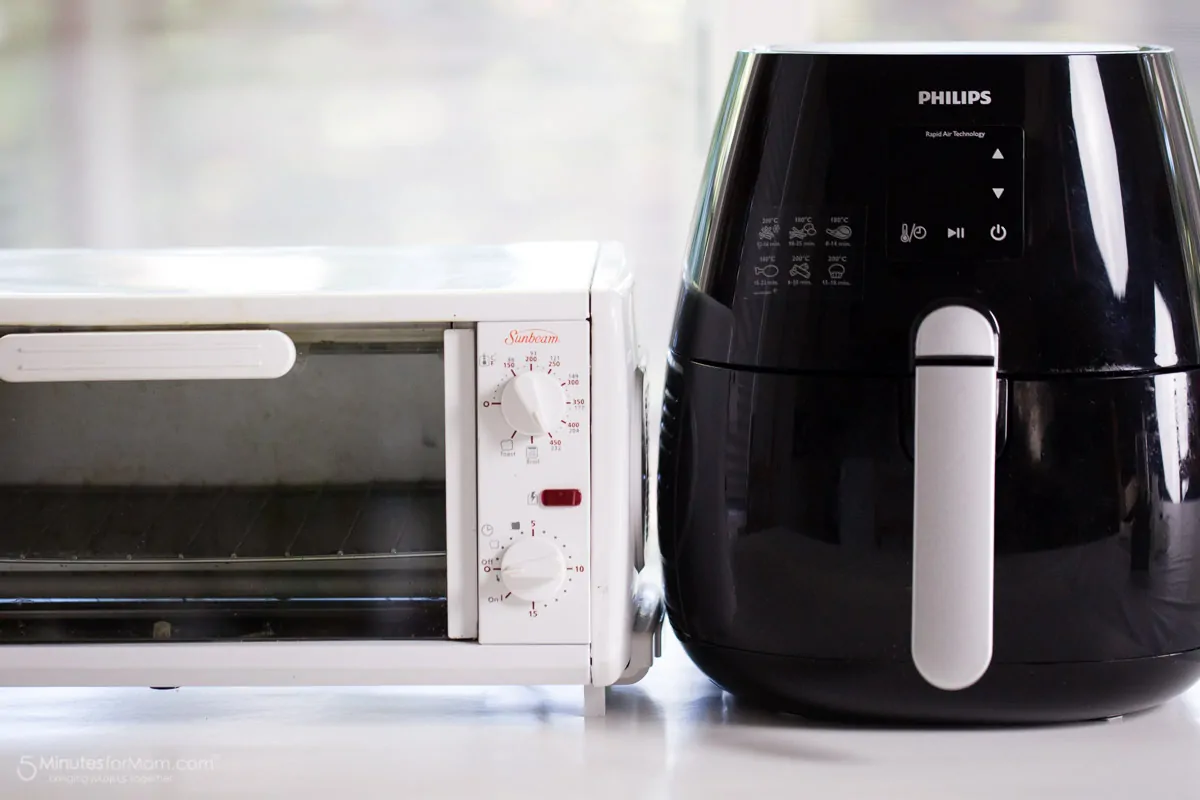 Instead of heating up the oven — and the entire house — use smaller appliances such as a toaster oven, slow-cooker, pressure cooker, or air fryer instead.
6. Unplug electronics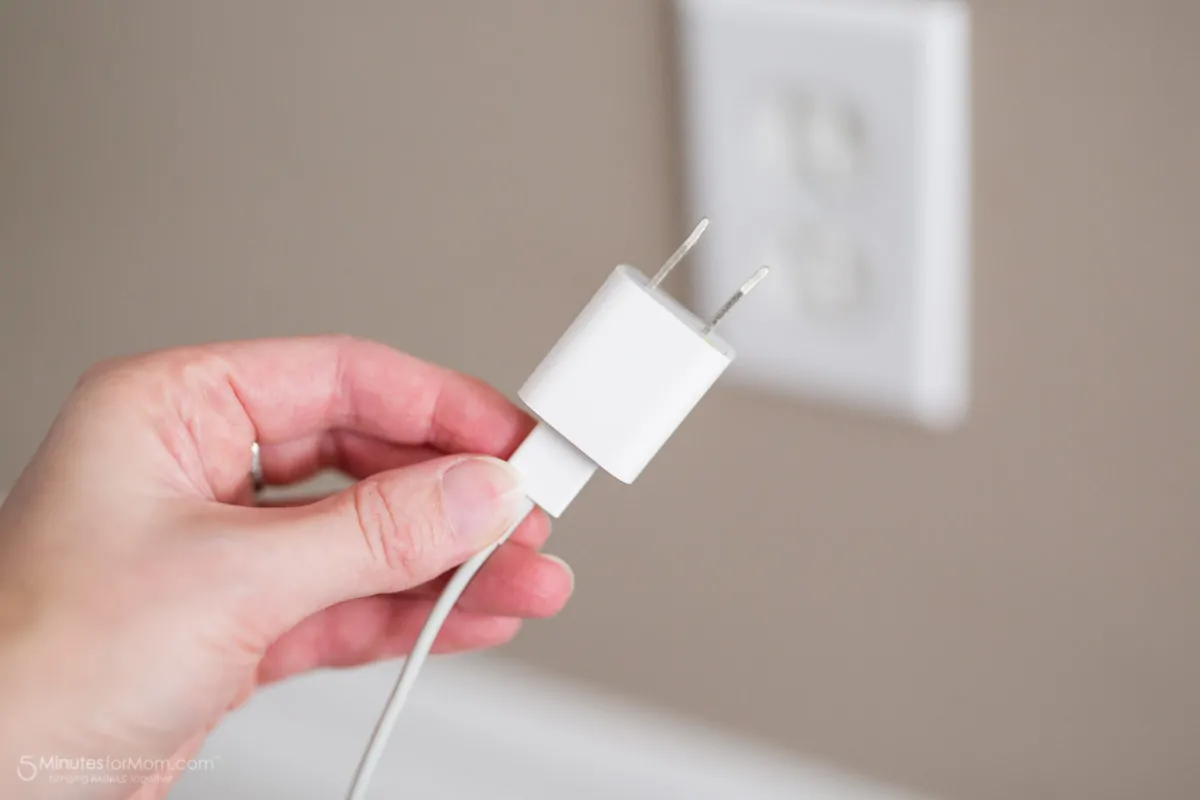 When not in use, unplug chargers, computers, appliances, etc. Standby power can actually account for 10% of an average household's annual electricity use.
7. Keep the heat down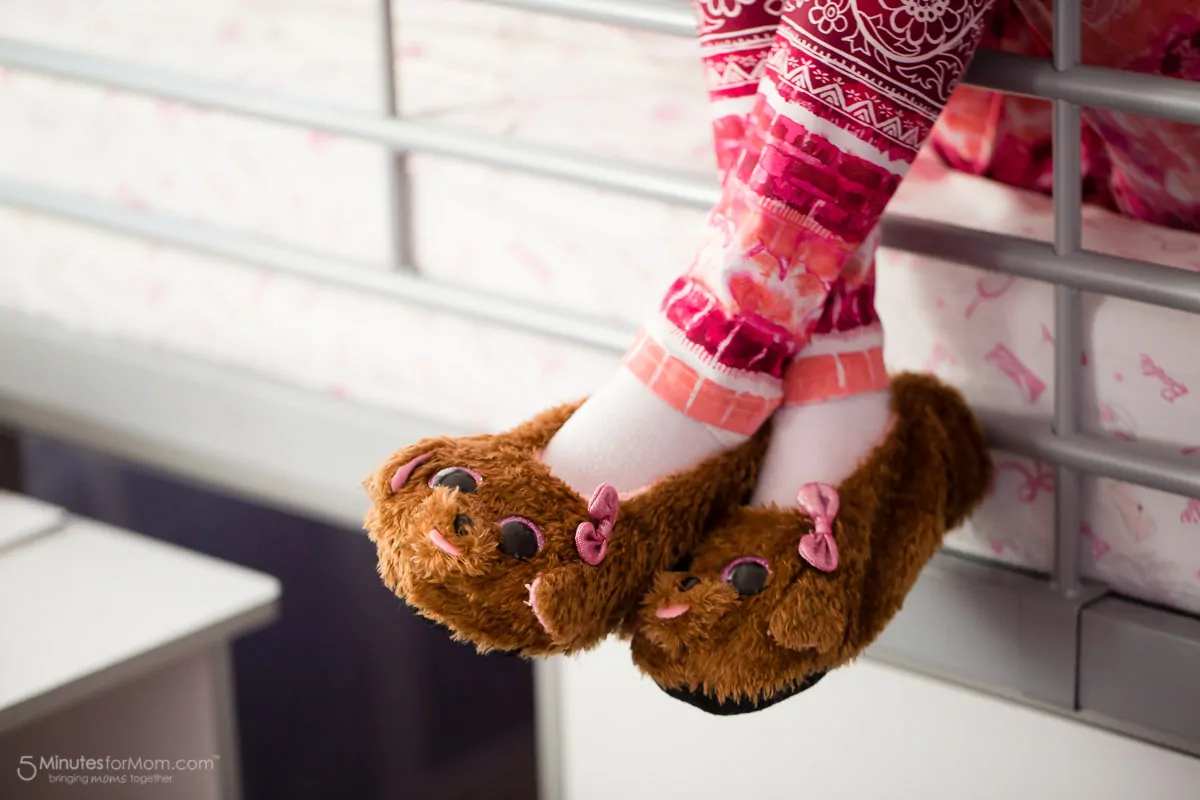 Save money and power by lowering the heat in your house. Have slippers for everyone in the house and keep cozy blankets handy on the sofa.
According to BC Hydro, "If you have electric heat, lower your thermostat by two degrees to save 5% on your heating bill. Lowering it five degrees could save 10%."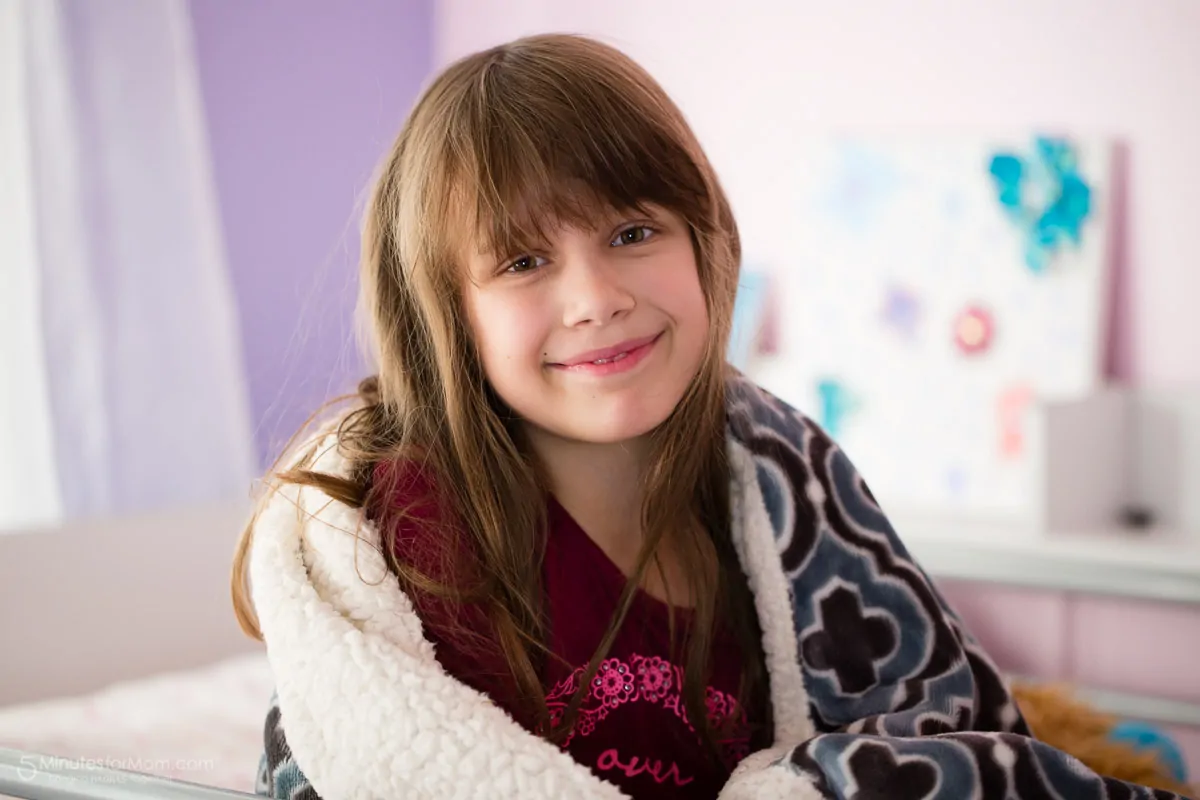 Take The Team Power Smart Challenge
If you live in British Columbia, BC Hydro wants to pay YOU to reduce your electricity bill!
Yes, BC Hydro is making it even more enticing to be smart with your power. If you reduce your power use by 10% for the 12 months, BC Hydro will pay you a $50 reward.
If you don't live in British Columbia, we want to encourage you to get your family to make your own challenge. Talk to your kids about saving power and challenge yourselves to cut the amount you spend on electricity by 10% over the next year. Set a family goal and have fun trying to reach it.
For those of us who live in BC, we can join BC Hydro's Team Power Smart and start an electricity Reduction Challenge.

How are you going to do it? BC Hydro has your back…
You are going to become a power saving ninja, watching the thermostat from the eyes in the back of your head, sensing the lights your kids left on down in the basement, knowing every appliance that needs to be unplugged immediately after use.
You are going to win at saving power. You are going to be the savviest power user on your street.
With their Team Power Smart challenge you simply become a member of Team Power Smart and start a challenge to reduce your electricity use by 10% over the next 12 months.
If you're successful, (come on you are a power saving ninja you can do this!) you'll earn a $50 reward.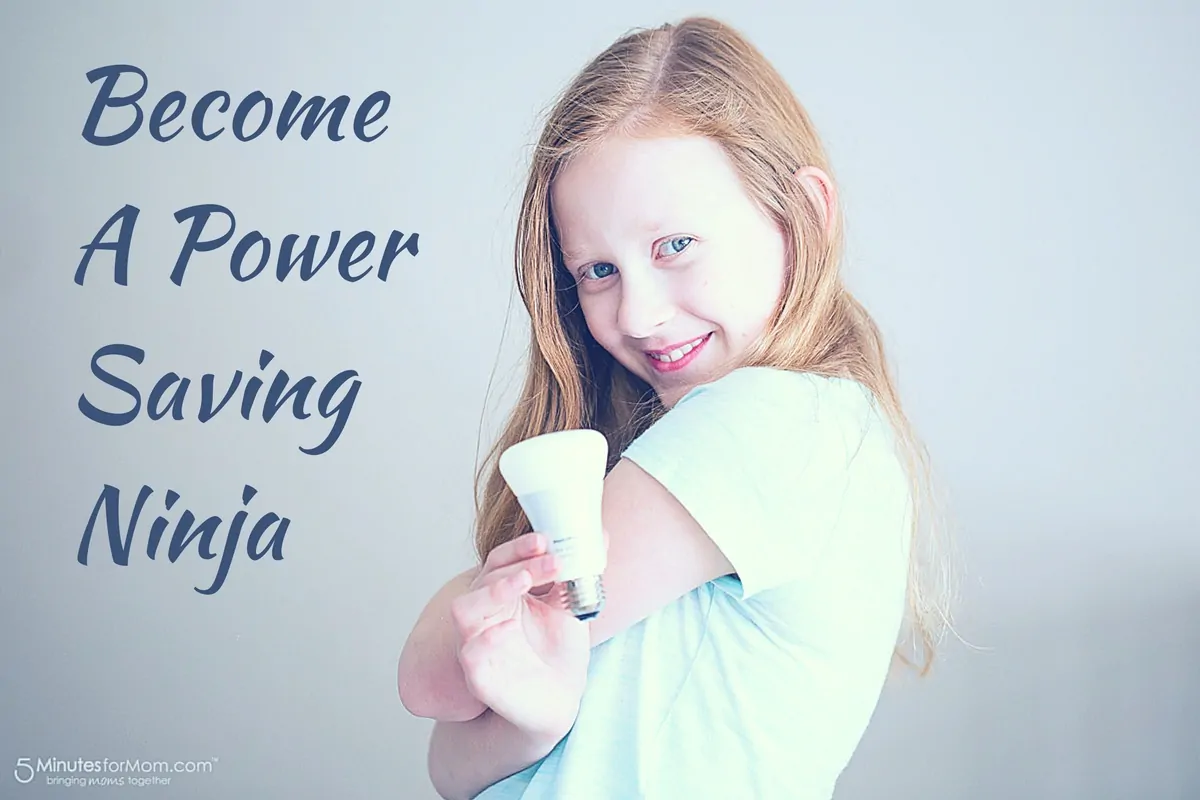 So, let's do that math. You reduce your energy bill by 10%, (that means you pay LESS money to BC Hydro,) AND they give you a $50 reward.
That, my ninja friends, is exactly what you call a WIN-WIN situation.
How to Join the Team Power Smart Challenge
Okay — so you want to save money and get money from BC Hydro. But, this needs to be a pretty quick and painless transformation into power ninja. I understand. I have not one free nano-second in my schedule either.

This is going to be easy. To be eligible you just need to be a BC Hydro residential account holder with 12 months of billing history at the same address.
Start with creating an online MyHydro profile and link your BC Hydro account to it. Doing this gives you access to your bill, detailed electricity use graphs, Team Power Smart and other self serve functions.

Join Team Power Smart once you are logged into your BC Hydro online account.

You'll see a Green box "Join Team Power Smart" or join at at bchydro.com/teampowersmart

Choose how to receive TPS emails and newsletters
Accept the Terms & Conditions

Start a 10% electricity Reduction Challenge.

You must have lived at least one year at your current residence (with billing history) to start a Reduction Challenge.

Navigate to the Team Power Smart Member Toolbox
Click on the "Start a Challenge" button.
Susan and I are also joining Team Power Smart to take a Reduction Challenge to try to reduce our power use by 10% over the next 12 months.
As we shared last year, we already had embarked on a Power Smart journey to reduce our power use. So it will be tough to reduce another 10%, but we are taking the challenge.
You can read about some of the strategies we've been using over the last year in our two posts…
BC Hydro wants to make sure you succeed in the Team Power Smart challenge as you reduce your power usage and lower your electricity bill, so they have compiled a helpful list of 21 no-cost ways to save electricity.
For more tips and to start a Team Power Smart Challenge, visit BC Hydro at bchydro.com/teampowersmart and follow them at:
Facebook: bchydro
Twitter: @bchydro
Instagram: @bchydro
YouTube: BC Hydro
Pin it for Later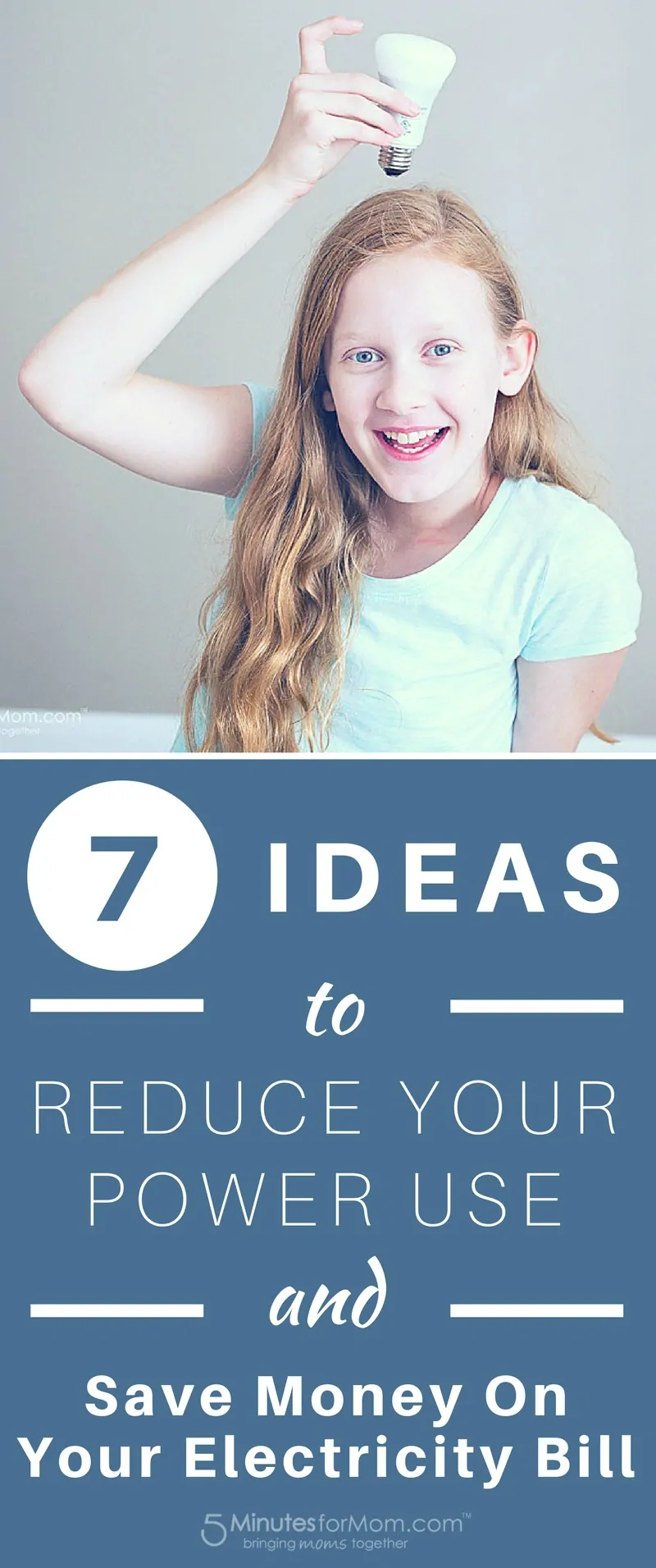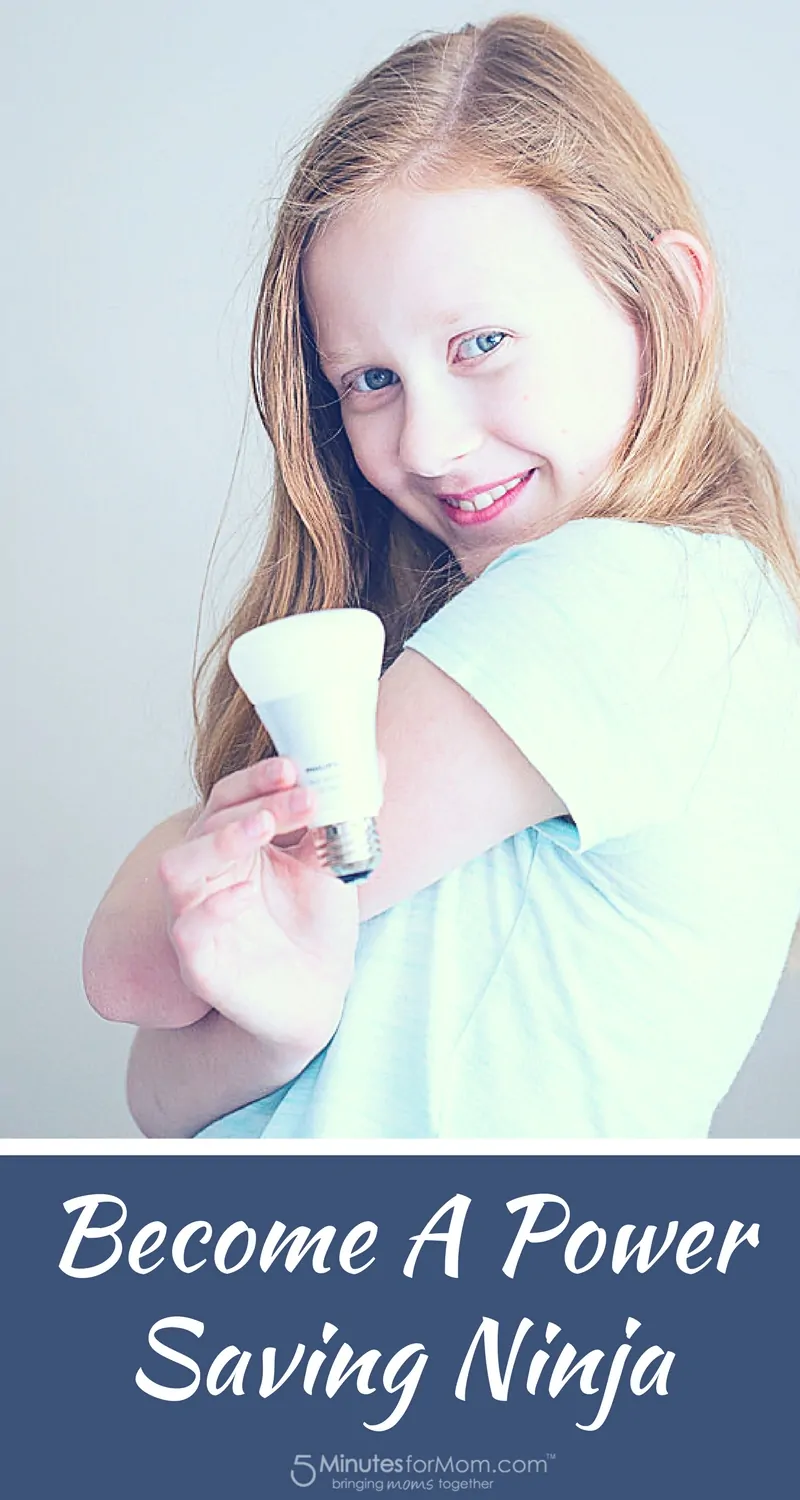 Disclosure: This post is sponsored by BC Hydro. Extra thanks for reading and sharing.
Written by Janice Croze, co-founder of 5 Minutes for Mom
Talk with me: @5minutesformom and Facebook.com/5minutesformom
Pin with me at pinterest.com/5minutesformom