This post may contain affiliate links. Read my disclosure policy here.
Anna here with another FREE printable. This Fall Cleaning & Organizing Printable will help you get your house in order before the holiday season.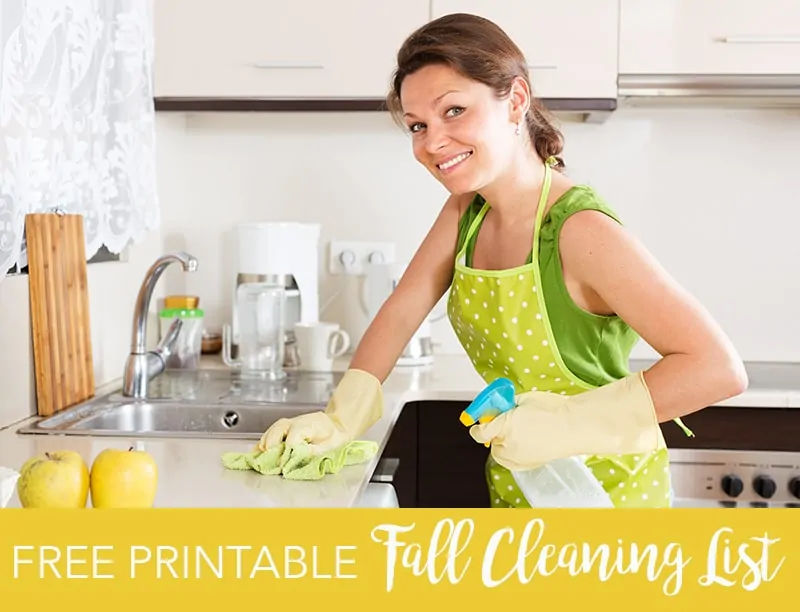 Spring cleaning might be a big deal but I like to do my heavy, deep cleaning in the Autumn to prep my house for the holidays. Fall and the Christmas season is my very favorite time of year. I like knowing that my house is spic & span & tidy before starting to decorate for Fall and then Christmas.

Fall is a great time to purge also since we always end up with a lot of new things for Christmas. Nothing feels better than starting the holiday season knowing that your house is cleaned and purged and ready for holiday decorating and party hosting.
Here are 3 tips for effective Fall Cleaning:
Have a weekly, monthly, & quarterly cleaning routine. Having a cleaning routine that you follow means that when it comes time to deep clean your home seasonally it won't take as long or be as difficult.
Take a look at your calendar. Are you going to do all your deep cleaning in one day, one week, or one month? What do you have time for? Check your schedule and block off some time to get the cleaning done.
Gather supplies. Old t-shirts make great dusting and polishing rags but are also great for extra dirty jobs that leave your rags so dirty you just want to say "Ewww!". Old toothbrushes are also great for scrubbing small nooks and crannies. Are you going to use conventional cleaners or homemade? Check Pinterest for homemade cleaners that are much safer and just as effective.
One more bonus tip:
Use a printable. Using a free printable like the one I provide for you below will help you remember all the tasks to do and will help you stay on track. Click here or on the image below to download the FREE printable. (Be sure to pin the image or share with your friends and family!)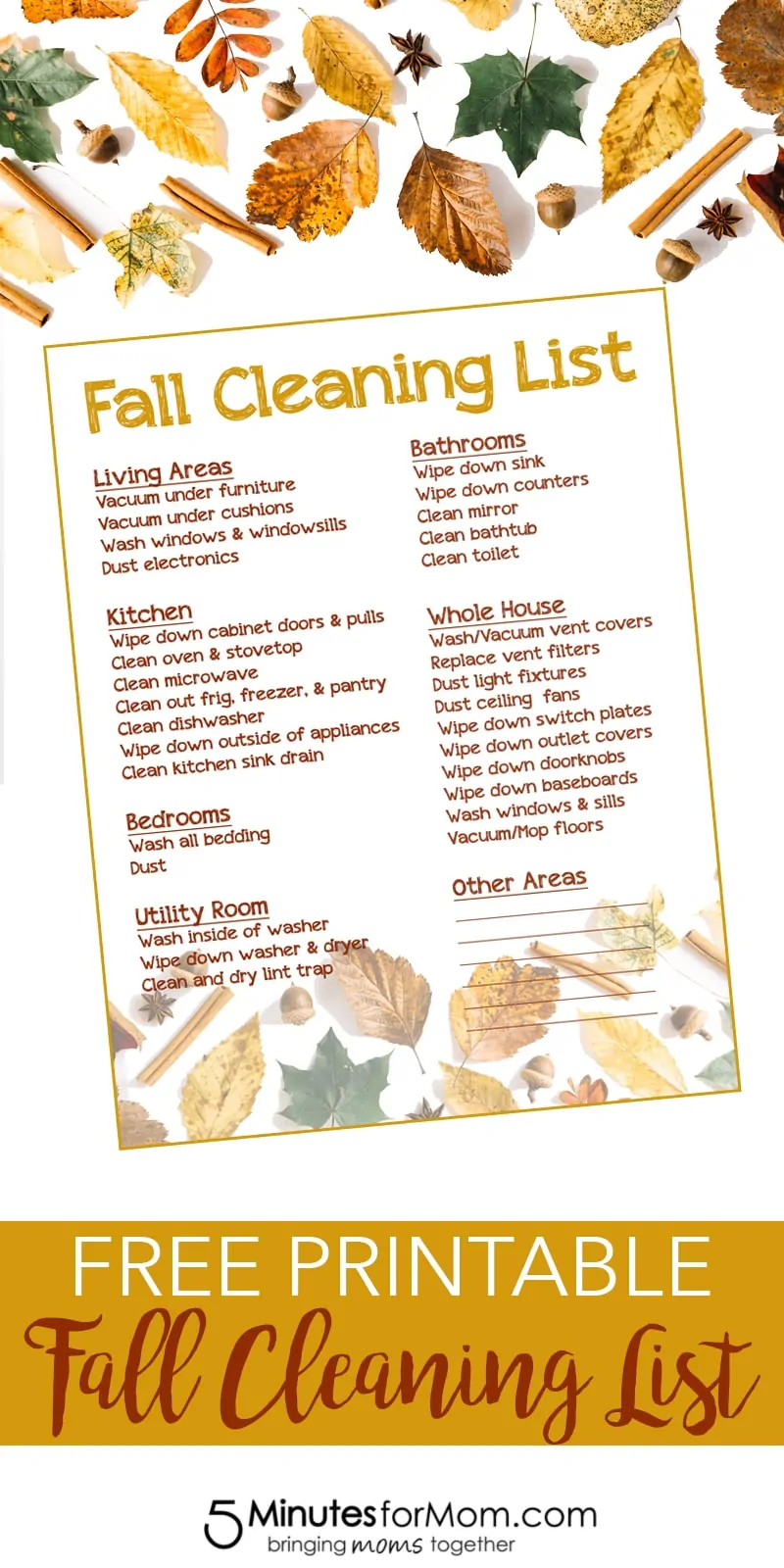 Written by 5 Minutes for Mom contributor Anna Hettick, owner of Food and DIY.