This post may contain affiliate links. Read my disclosure policy here.
Tonya here… If you've been looking for ways to save money on prescriptions for your family, keep reading because I'm going to show you how downloading a free card from FamilyWize can help. Thank you to FamilyWize for sponsoring this post. All opinions are my own.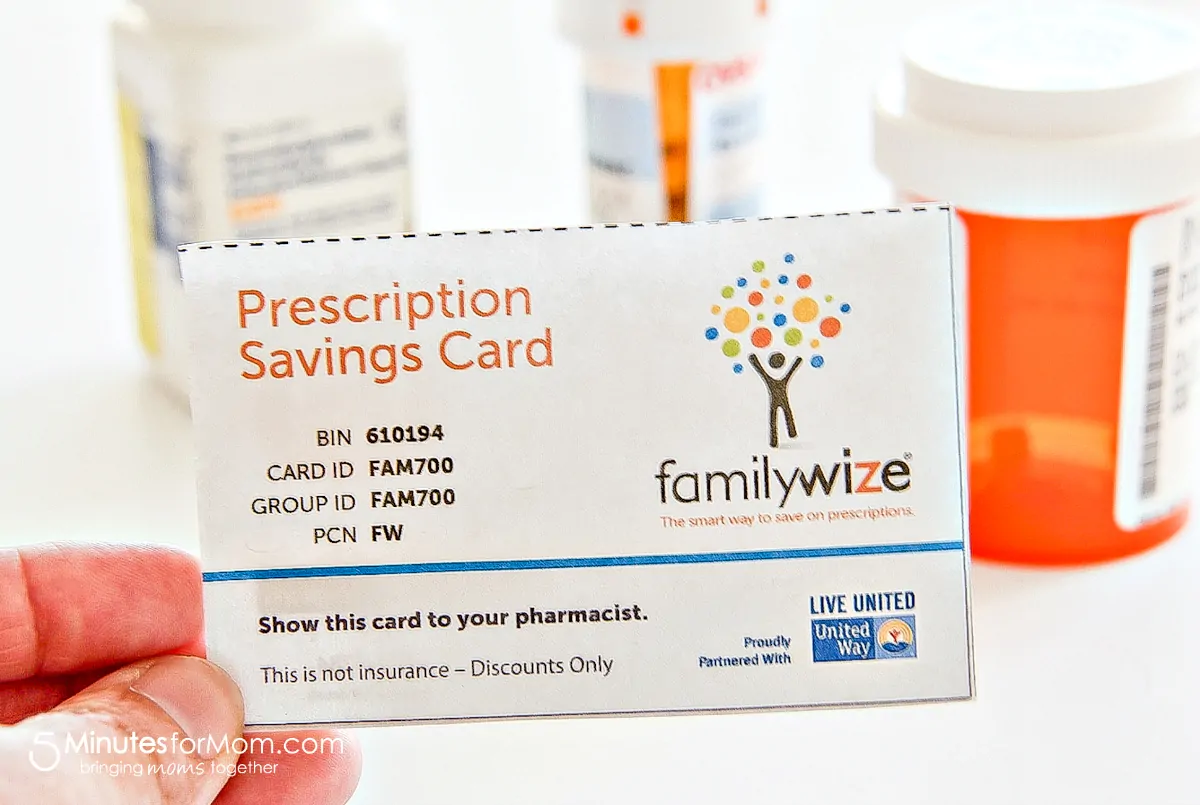 For many years I was covered by the military for all of my healthcare needs, including prescriptions.
But when I got divorced, I immediately lost my healthcare coverage.
I've struggled ever since keeping up with paying premiums, co-pays, and medications, which is something I had never had to do before. As a single mother, I've realized just how crazy the cost of healthcare is… and my budget only stretches so far.
Well, recently I had the opportunity to speak with Ken Majkowski, Pharm.D, who is the Chief Pharmacy Officer at FamilyWize.
He shared some great tips with me for how we can save a lot of money on prescriptions for our entire family (even a dog if they use human medications).

Always ask your doctor if there is a generic version of your prescribed medication available, rather than the brand name version.  According to the FDA, the average cost of a generic drug is 80-85% lower than its brand name counterpart. Generic drugs have the same ingredients, dosage, intended use, side effects, and strength as the original drug.

If your insurance company doesn't cover your medication, talk with your doctor or pharmacist about alternatives that might be as effective but cost less money.

Join a program like FamilyWize, which offers free enrollment, no hidden costs, and doesn't bar anyone with pre-existing conditions, plus there are NO eligibility requirements, it is open to everyone.

Make sure to monitor your insurance plan's formulary as your drug's price may change, or it may be removed from the list of covered medications. If this happens, speak with your doctor and/or pharmacist about alternative options for treatment.

Always talk to your pharmacist. They can be your best friend and care about your health. Don't be afraid to do a shop comparison and tell them if you find a better price. They should be willing to work with you.

Compare prices with your local pharmacies. Use the same savings strategies for your prescriptions as you do for general consumer purchases. Check out the pharmacy counters at big-box and club stores – they may offer better discounts than you can get through insurance. Or, see if your insurer has a preferred pharmacy to get the best prices.

DO NOT alter your daily dosage to try to make your prescription medications last longer. This is extremely dangerous and can cause severe side effects or additional medical issues. Always follow the instructions given by your doctor.

If you do have insurance through work, check to see if your employer has a Flexible Spending Account, which can save as much as 30% yearly on out-of-pocket medical expenses.

Pharmacy benefits are changing and have been. They are moving away from lower tiers where co-payments range anywhere under $100 and going toward higher tiers where the co-payments are about 70 percent of the prescription cost.
With FamilyWize most people save around 40% (on average). Plus, you can use the card for your new prescriptions as well as refills, so make sure to take it with you every time you fill a prescription. You only need one card per household, and the card never expires.

There are three ways you can get a FamilyWize card:
Ask for a physical card to be mailed to you
Sign up online and receive a card via email that you can print at home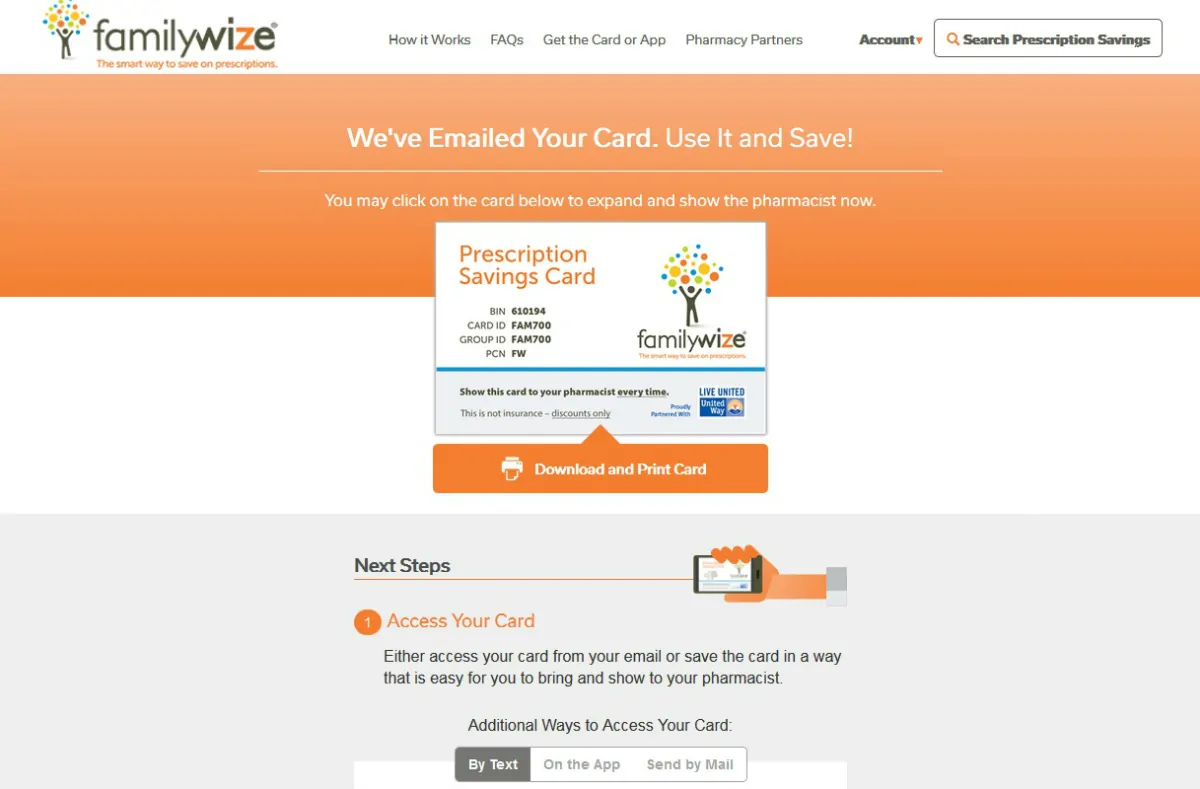 Note: FamilyWize is NOT insurance, however it will help the insured, uninsured, underinsured, and people with Medicare save on their prescription costs. FamilyWize is accepted almost everywhere in the US, and applies to all FDA-approved medications.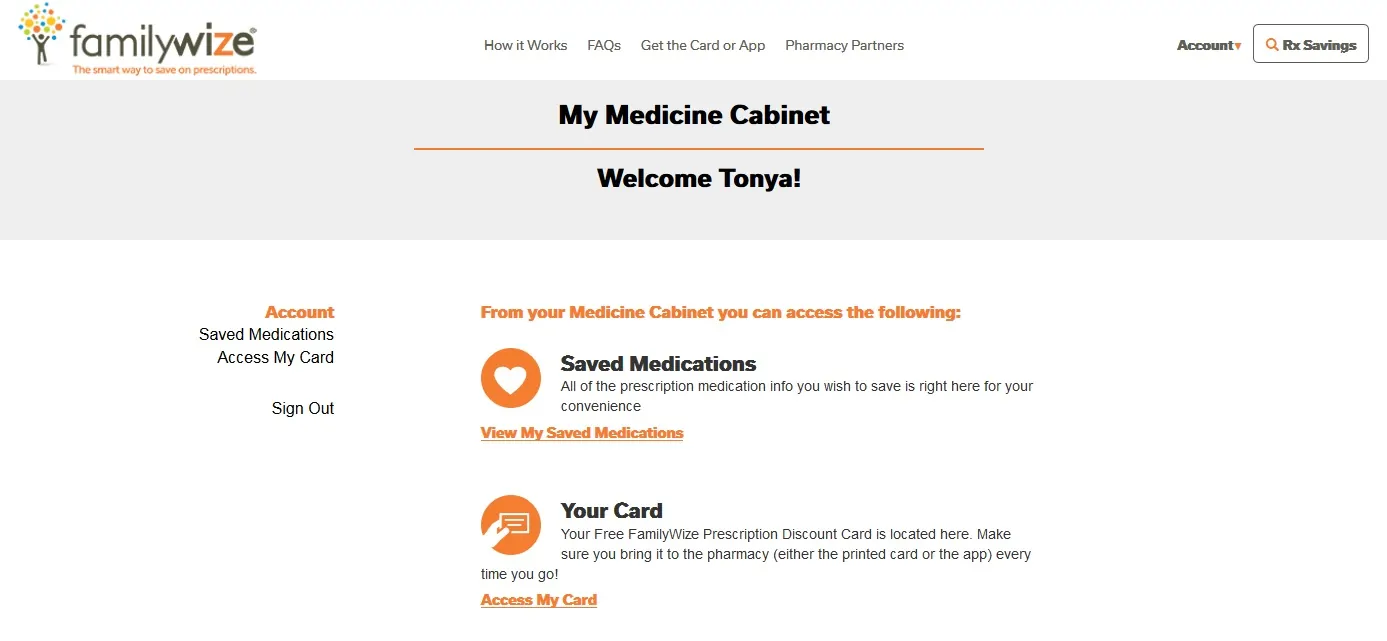 When you go to the FamilyWize website scroll down and you will see a form to submit to have a card sent to you via email. But, don't just sign up there, if you create an account, you will also have access to your saved medications where you can get prices on them.
I'm thrilled to have the chance to save money on prescriptions. I hope this helps your family too!
Pin this post for later: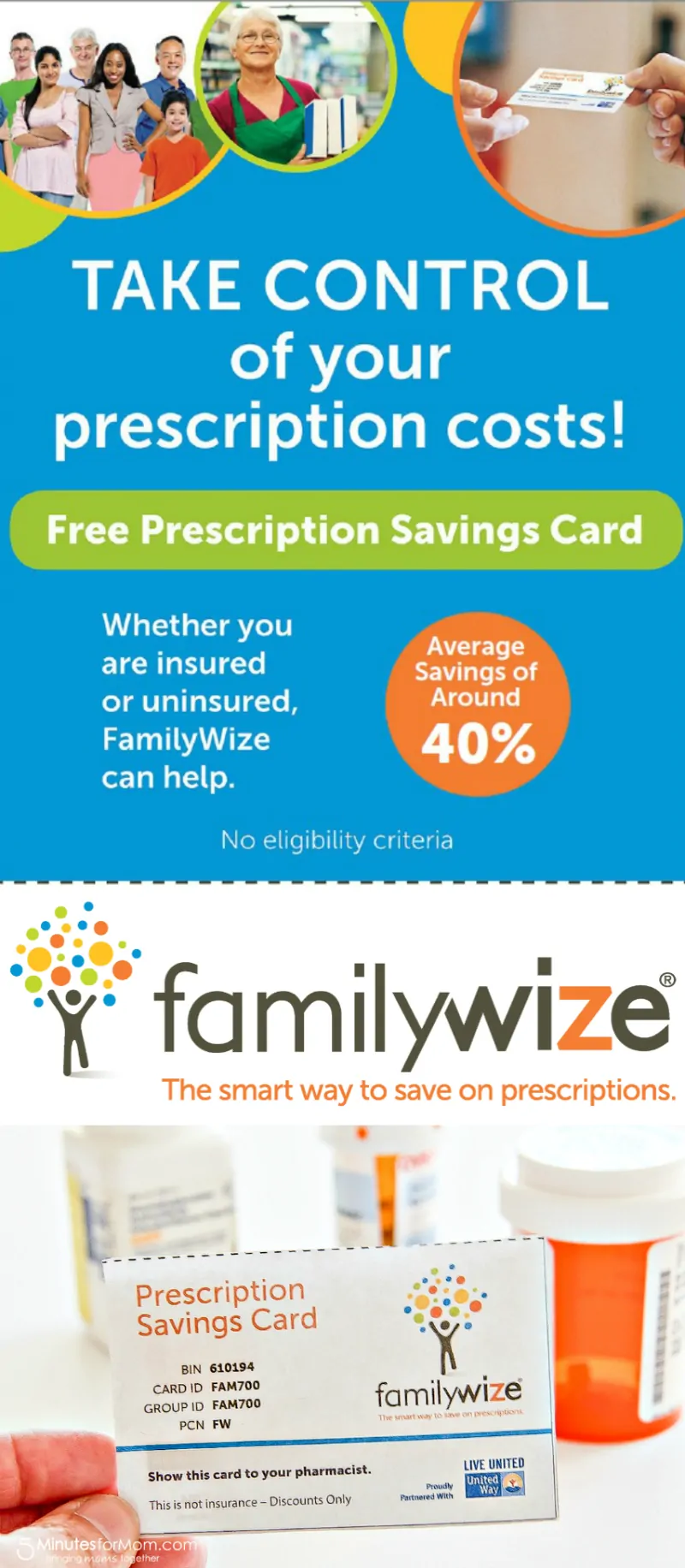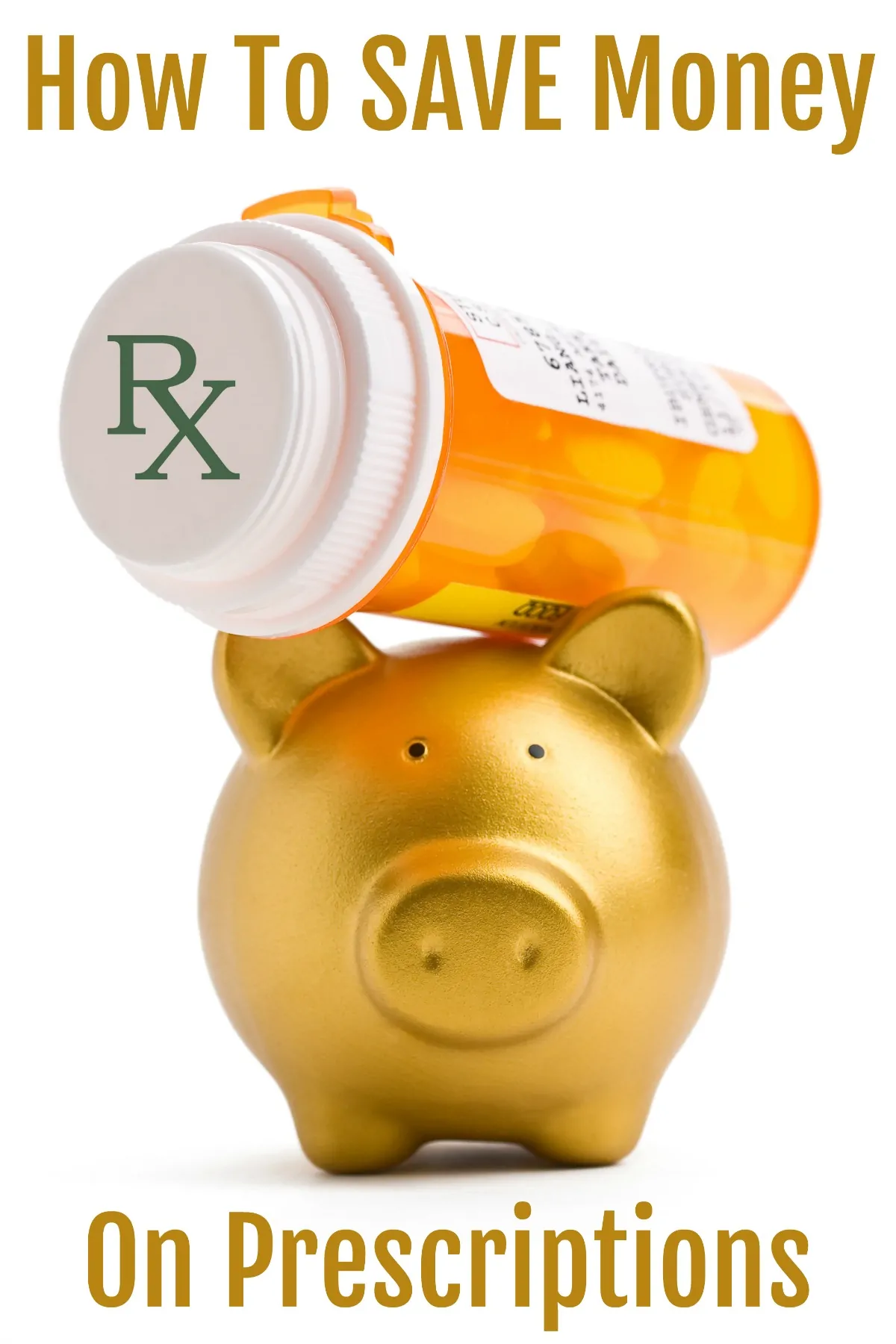 Disclosure: This post is sponsored, so extra thanks for reading and sharing.
Written by Tonya Staab, contributor at 5 Minutes for Mom
Talk with us: @5minutesformom and Facebook.com/5minutesformom
Pin with us at pinterest.com/5minutesformom