This post may contain affiliate links. Read my disclosure policy here.
I loved the movie "Moana" because it's a movie for everyone. It's not just girls or boys, but for everyone – every age. Moana takes her responsibility as the Chief's Daughter very seriously but also listens to her inner voice and takes a chance to do what she feels is right FOR the island and her people – not just for herself.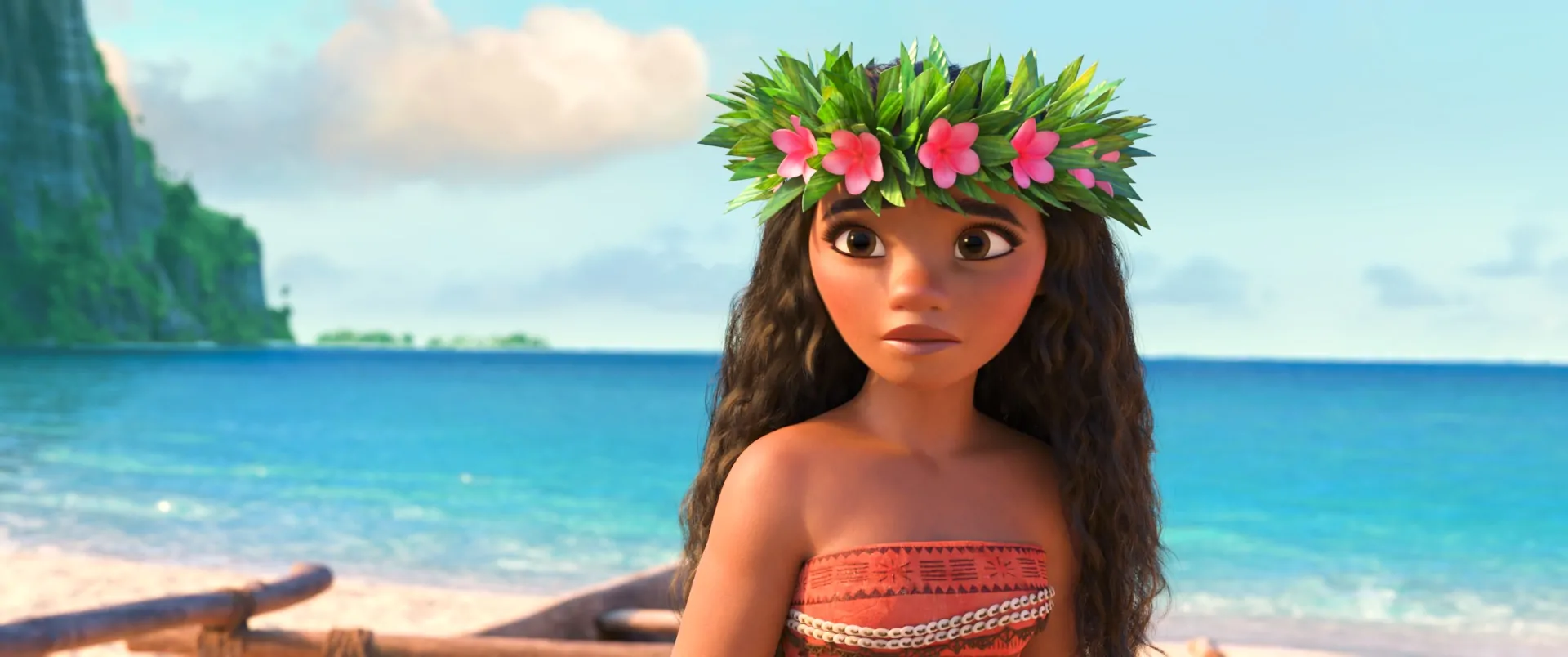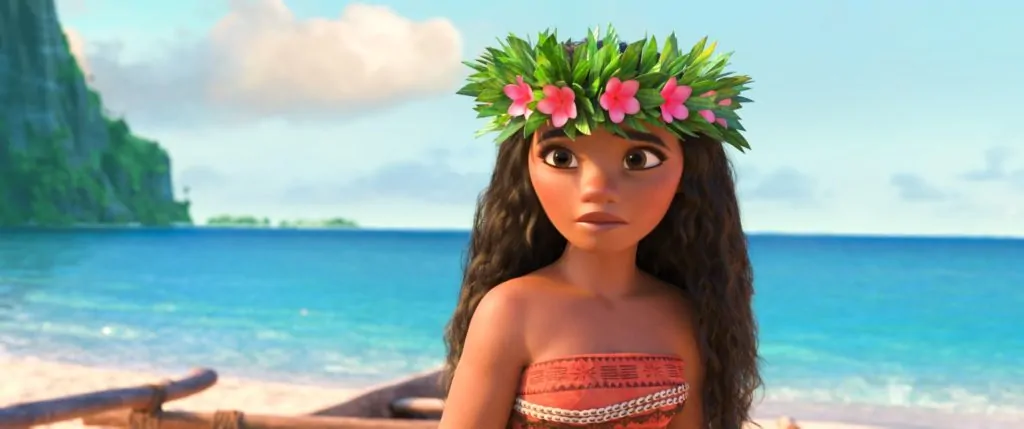 The movie takes you on an adventure from a small Polynesian inspired island across the vast Ocean. It is a great ride and I loved every minute of it.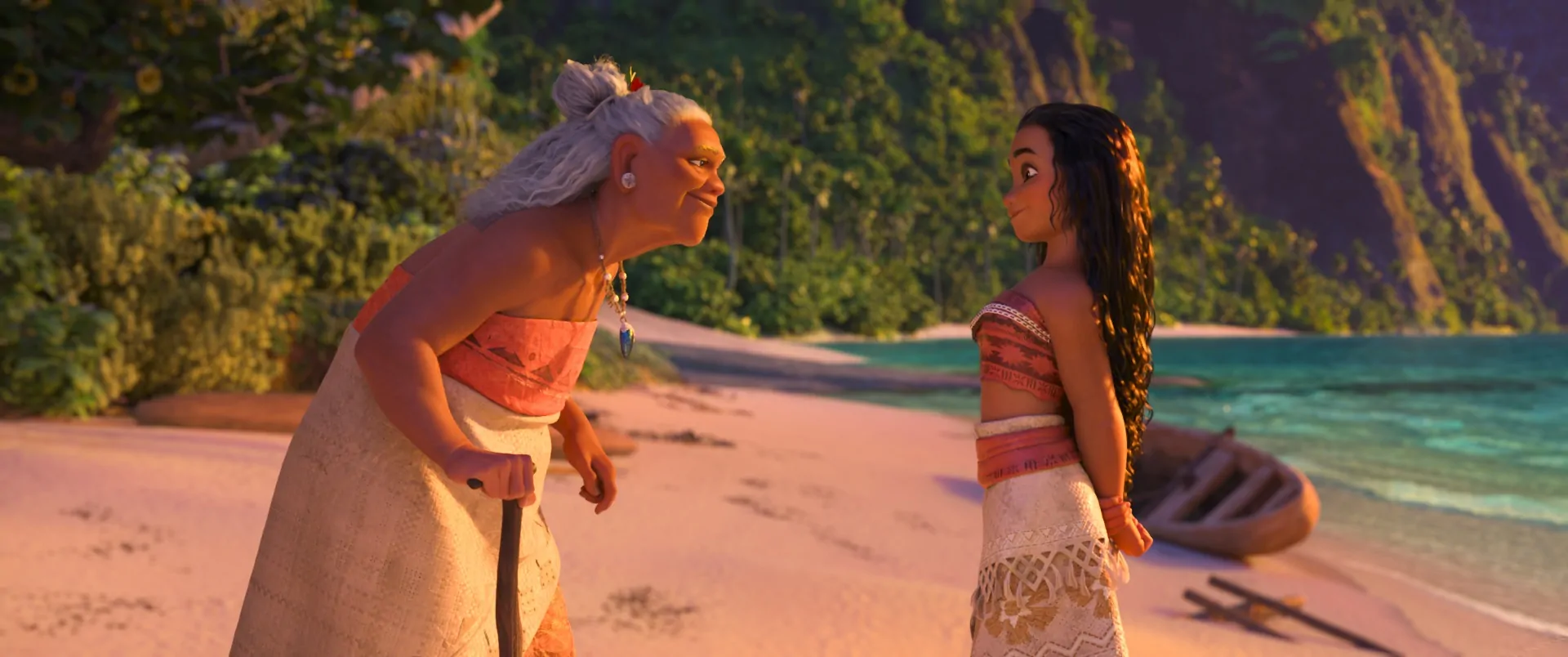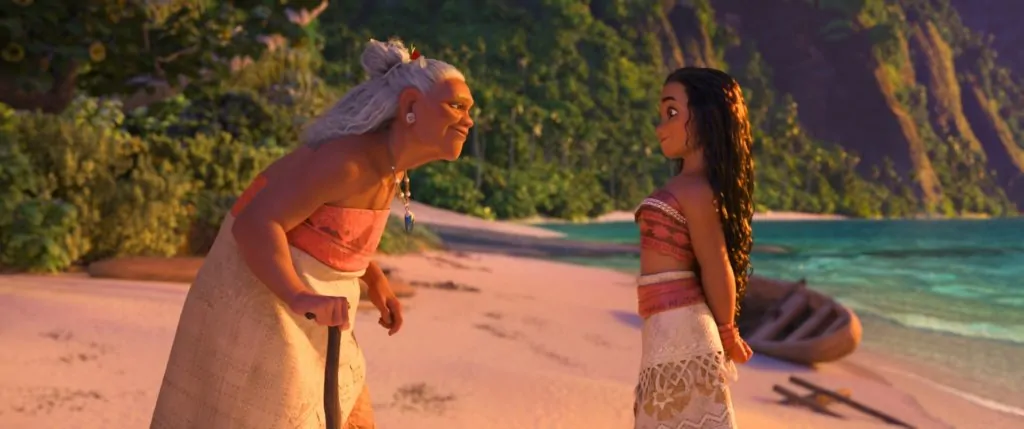 The music is amazing, it mixes in with the movie perfectly and never feels forced. It's hilarious, I laughed a lot in the movie. The movie is beautiful. Not only is the animation breathtaking, but the story, the music and the characters are perfect. You will not be disappointed.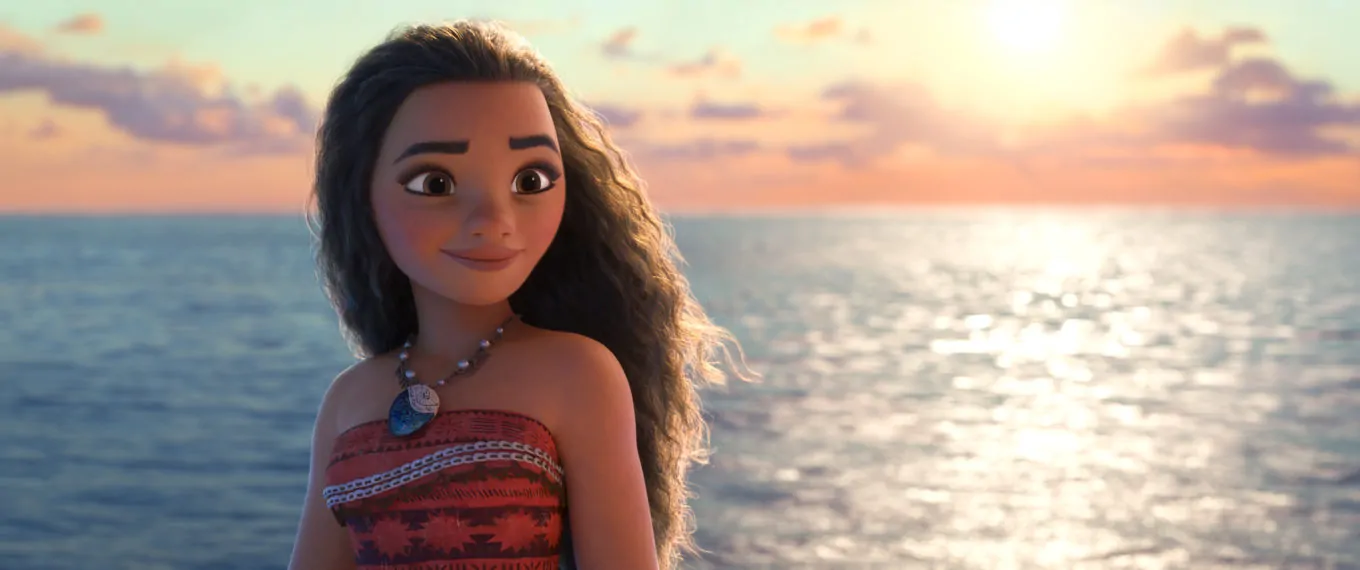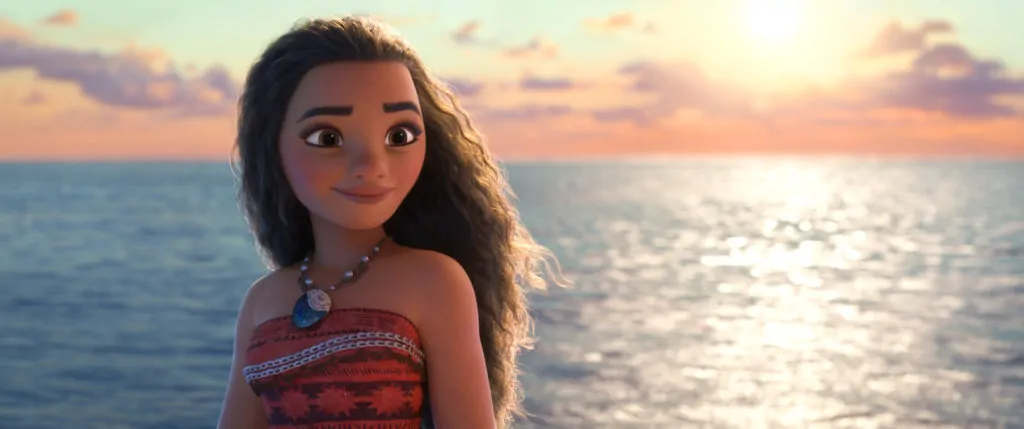 Tip: Stay for the full credits to see a bonus scene!
The Story
"Moana," is about an adventurous teenager who sails out on a daring mission to save her people. During her journey, Moana (voice of Auli'i Cravalho) meets the once-mighty demigod Maui (voice of Dwayne Johnson), who guides her in her quest to become a master wayfinder.
Maui is voiced by Dwayne "The Rock" Johnson, he is a demigod—half god, half mortal that wields a magical fishhook that allows him to shapeshift into all kinds of animals and pull up islands from the sea.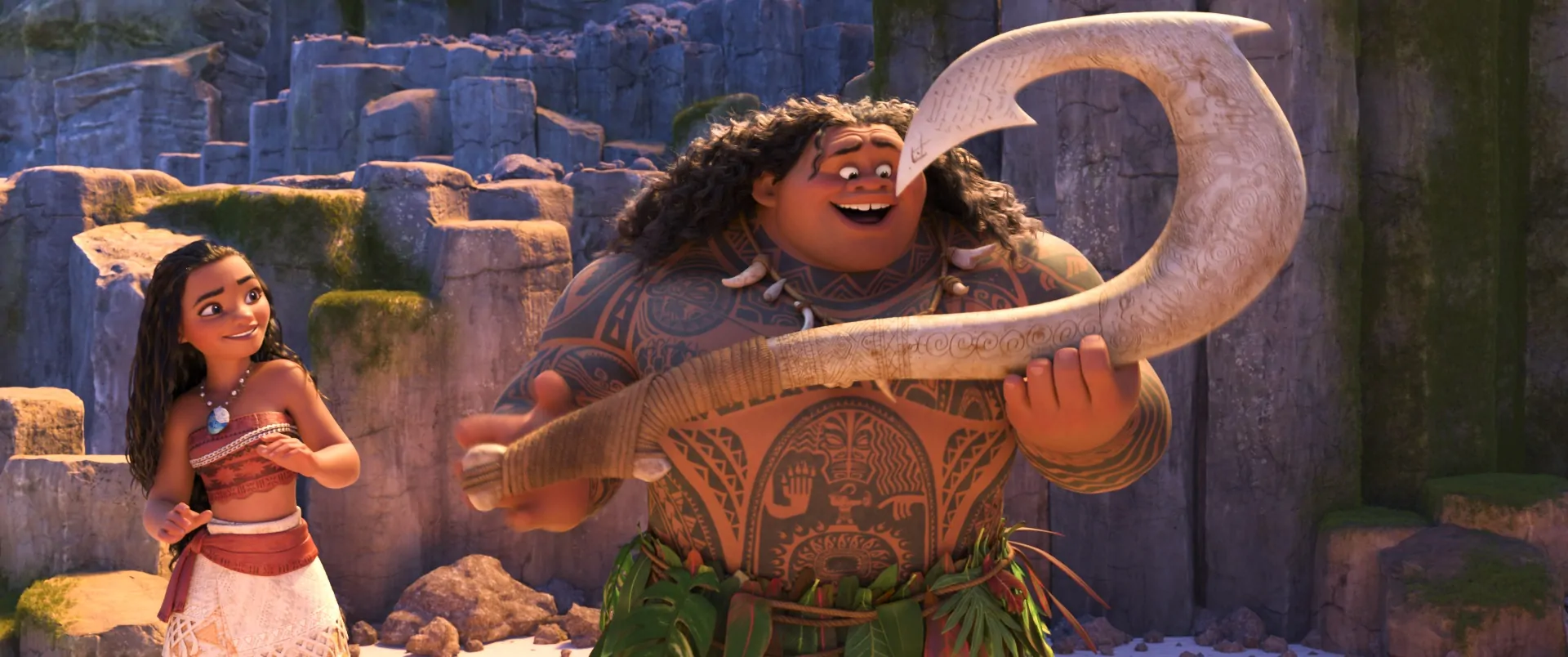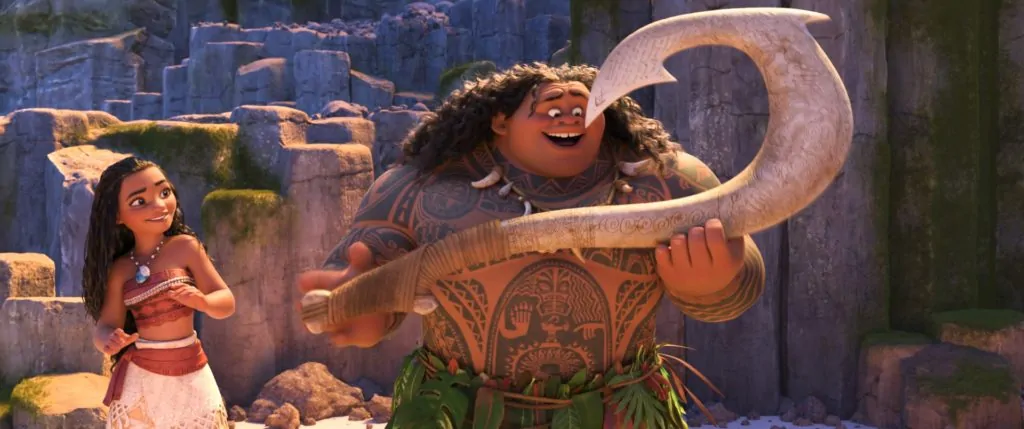 Together, they sail across the open ocean on an action-packed voyage, encountering enormous monsters and impossible odds, and along the way, Moana fulfills the ancient quest of her ancestors and discovers the one thing she's always sought: her own identity.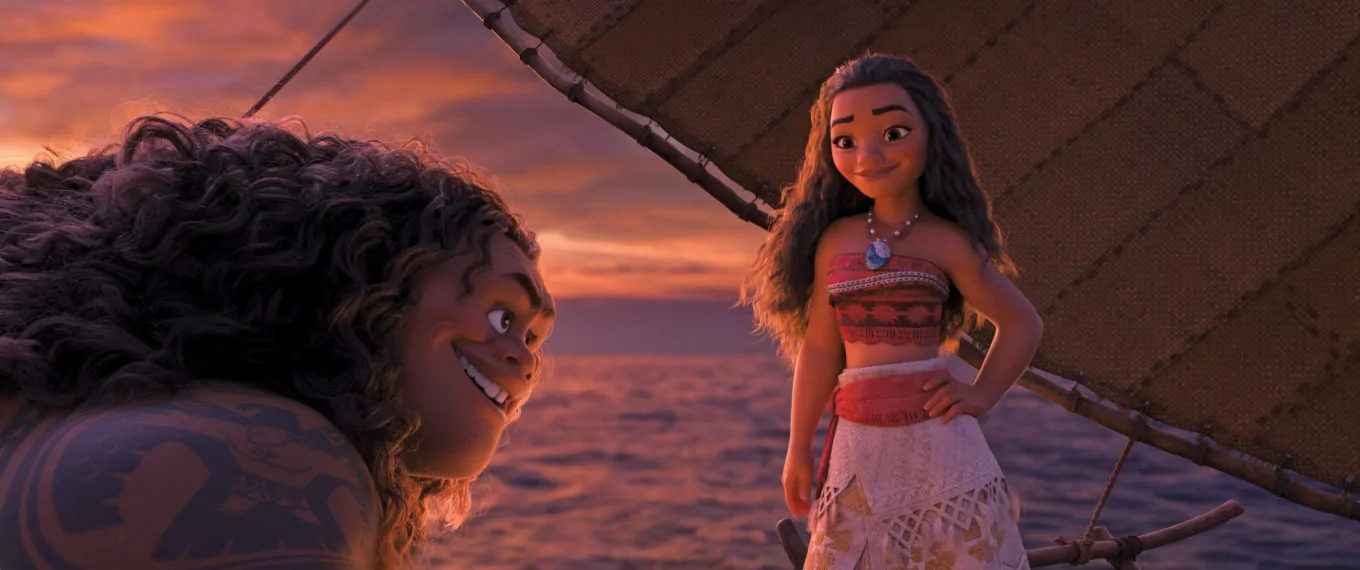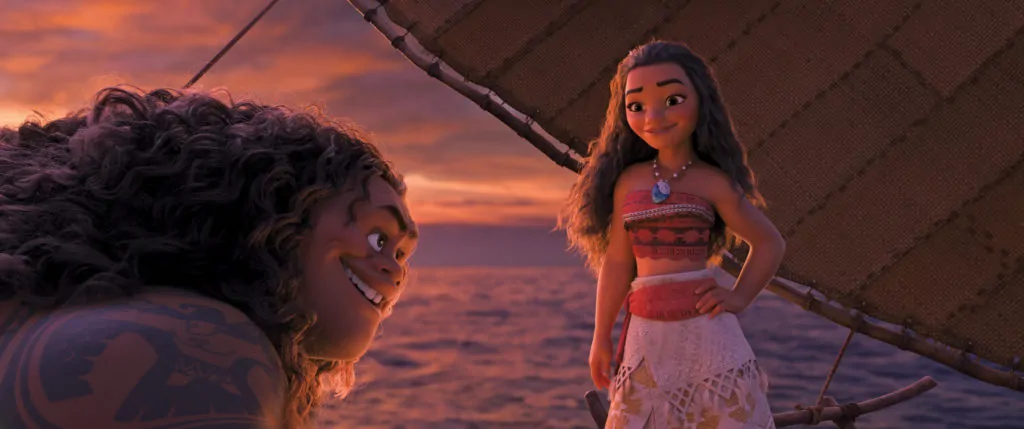 New Short "Inner Workings"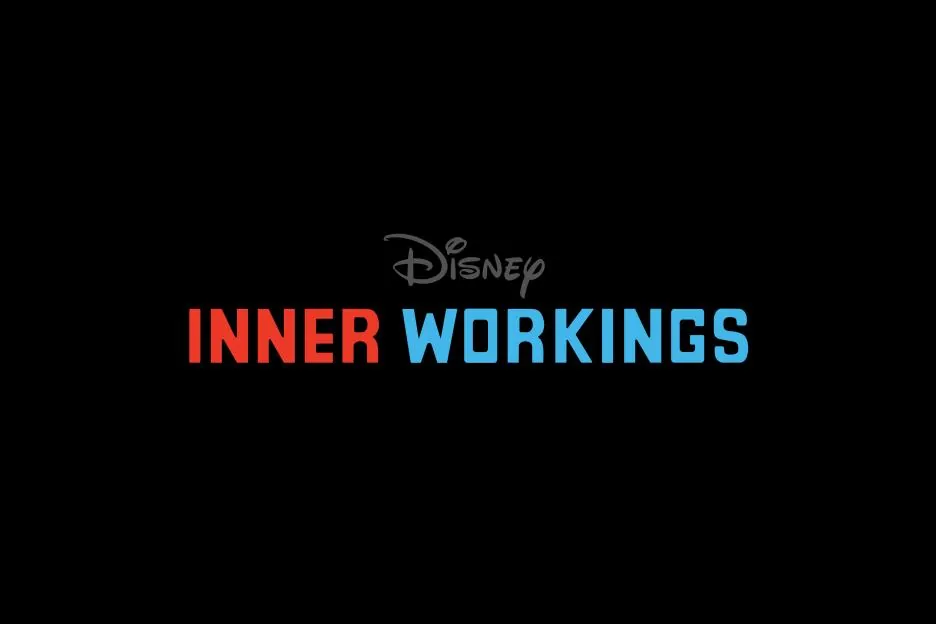 The short that will be released before "Moana" is called "Inner Workings" and it is the story of how your heart and head work together (or not) to get you through the day. The short will have you questioning if you should listen to your heart or your head, or maybe both in order to have a balanced life.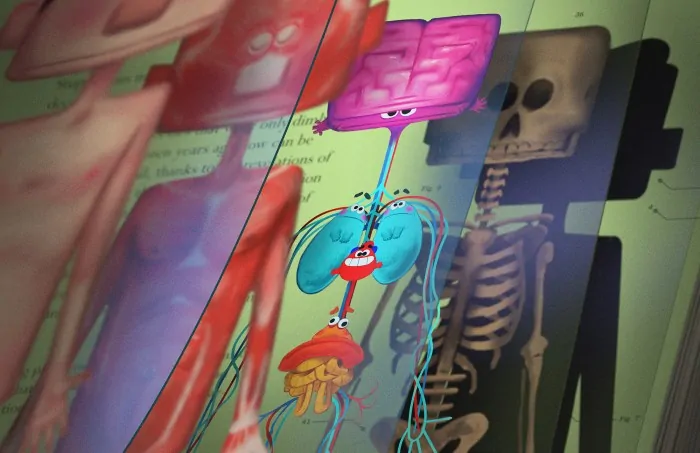 The short is from the mind of director Leo Matsuda and was selected from over 73 pitches to the WDAS Story Trust. "Inner Workings" is produced by Sean Lurie.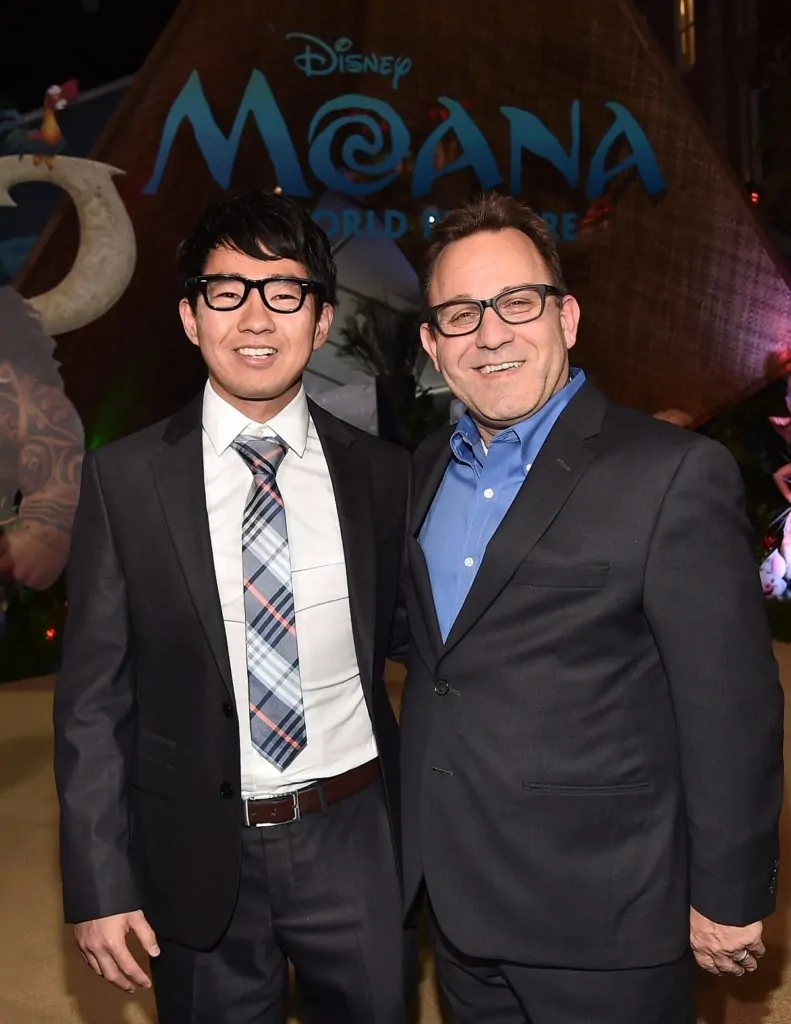 Moana Trailer
MOANA reaches the shores on November 23rd!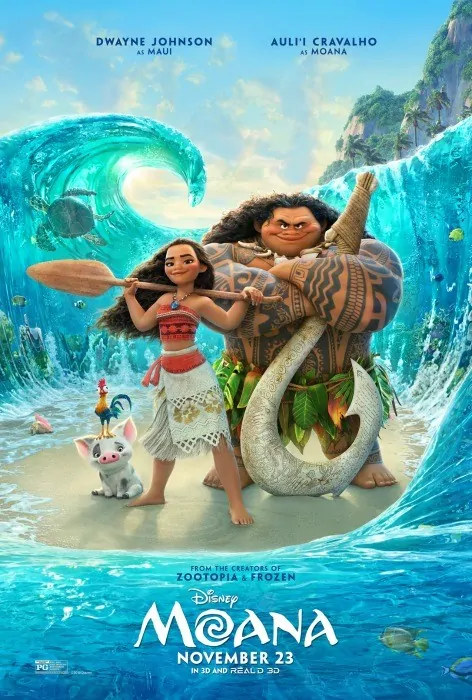 Like MOANA on Facebook, follow on Twitter, follow Disney Animation on Instagram

Visit the official MOANA website
Written by 5 Minutes for Mom Contributor, Dawn Cullo.