This post may contain affiliate links. Read my disclosure policy here.

Many of our blogging friends have been busy creating fantastic gift guides to help everyone with their Christmas shopping.
So we decided to create a link up so that you can all find everyone's great gift ideas.
Shop First with Moms
We also want to remind you to shop first at Mom-Owned stores this Christmas. Your gift will give twice. Before you head out to the mall, browse through our Mom-Owned store directory and start checking items off your list.
Our Gift Guide
We have a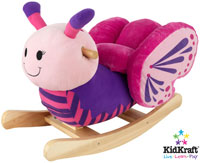 gift guide with special selections for all your family members from our own stores Pedal Cars and Retro Collectibles and A Rocking Horse To Love.
We'd love it if you check it out… and we'll continue to add to our gift guide in the coming weeks.
Your Gift Guide
If you have published a gift guide on your blog, add your link below and then post about it on your own site to help your friends find all these fabulous gift ideas. You can use the button code below.
All The Gift Guides
Happy Shopping and Merry Christmas!