This post may contain affiliate links. Read my disclosure policy here.
My inbox is jammed. Our publishing schedule at 5 Minutes for Mom this month is packed. I cannot take on one more task.
So when an email came in asking me to join a conference call with Jason Schwartzman about the upcoming new movie Fantastic Mr. Fox, I hit reply to decline.
But just before I hit send, I hesitated. It was hard to resist. I love Jason Schwartzman's work. He is a riot. I would love the opportunity to talk to him!
So, I decided to take a moment to check out what Fantastic Mr. Fox was all about.
I was instantly hooked!
This stop motion film, Fantastic Mr. Fox, is director Wes Anderson's retelling of the best-selling children's book by Roald Dahl (author of Charlie and the Chocolate Factory and James and the Giant Peach).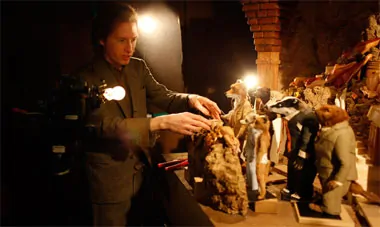 The film features the voices of George Clooney, Meryl Streep, Jason Schwartzman, Bill Murray, Wally Wolodarsky, Eric Anderson, Michael Gambon, Willem Dafoe, Owen Wilson, and Jarvis Cocker and is receiving wonderful reviews.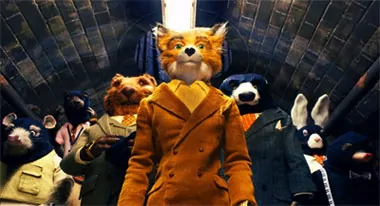 After viewing the trailors and videos on the Fantastic Mr. Fox website, I am not surprised. Wes Anderson has created a masterpiece that will thrill both children and adults.
I am so excited to take my son to see it! I am even considering bringing along Olivia for her first movie theater experience.
Creating a movie with stop motion techniques is a long, tedious process. Fantastic Mr. Fox took three years to make. But Wes Anderson and his brilliant team have truly built a work of art!
can only imagine how proud Roald Dahl would have been when he saw his book come alive under Wes Anderson's direction.
Chatting with Jason Schwartzman
Jason Schwartzman, who plays Mr. Fox's son Ash, fit in a conference call with us bloggers about Fantastic Mr. Fox on Friday morning, just two hours before he left for his honeymoon.
You might remember Jason from Wes Anderson's RUSHMORE opposite Bill Murray in 1999 and Anderson's THE DARJEELING LIMITED, which Jason co-wrote. Jason also starred in Sofia Coppola's MARIE ANTOINETTE; SHOPGIRL, with Claire Danes and Steve Martin; BEWITCHED with Nicole Kidman and Will Ferrell; and David O. Russell's existential comedy I ♥ HUCKABEES with Dustin Hoffman, Naomi Watts, Jude Law, and Lily Tomlin.
Jason is currently starring in the new HBO comedy series "Bored To Death" which premiered in September.
But even with such credits to his name, Jason Schwartzman impressed us bloggers with his sincere humility and eagerness to chat with us. Jason was charming and sweet — even chuckling as he commented on the creative names of the blogs represented.
I especially appreciated hearing how Jason related to his character, Ash, who struggles with feeling inferior because of his small size.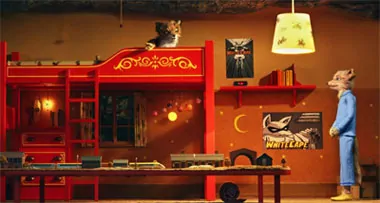 "Being different is what makes us cool – it is how we put our uniqueness together that makes the world such a great place…" Jason told us, "If I had seen this movie when I was a kid it would have saved me some bizarre summers. When I read the script I completely related to this character – down to every aspect of it."

I am counting down the days to the movie's release on Thanksgiving Day. I can't wait to share Fantastic Mr. Fox with my children!