This post may contain affiliate links. Read my disclosure policy here.
Sylvan EDGE programs ensure that summer learning is all about fun with their new STEM focused classes for children in grades 1-6. We have partnered with Sylvan Learning to share with you these exciting hands-on STEM classes available this summer.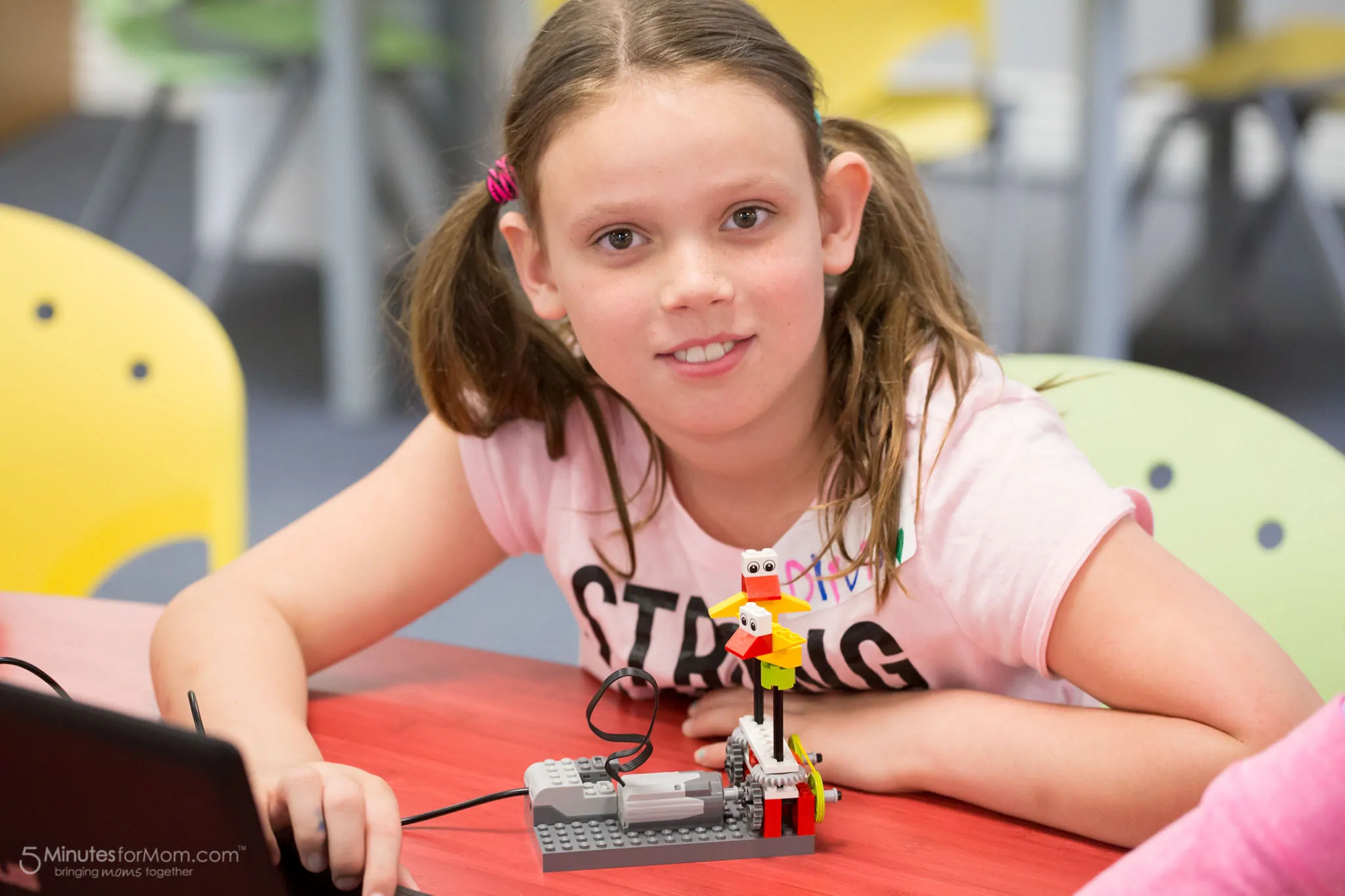 Have you noticed classrooms are getting smarter these days?
From the technology children use in class to the curriculum they learn, educators are helping our kids prepare for the world they are growing up in.
One of the big changes we have noticed with our kids is the new focus on STEM projects.
I have to admit, when my daughter came home talking about her upcoming STEM project last year, I had to go online and figure out what on earth STEM meant!
STEM = Science, Technology, Engineering and Math
Science, technology, engineering, and math are the four most important subjects for our kids to be learning now — and STEM careers are growing exponentially.
But studies show that if children aren't introduced to STEM at an early age, it becomes extremely difficult for them to grasp the concepts later in life.
According to Sylvan Learning, American children are already behind their peers around the world in STEM proficiency.

Helping Our Kids Get Ahead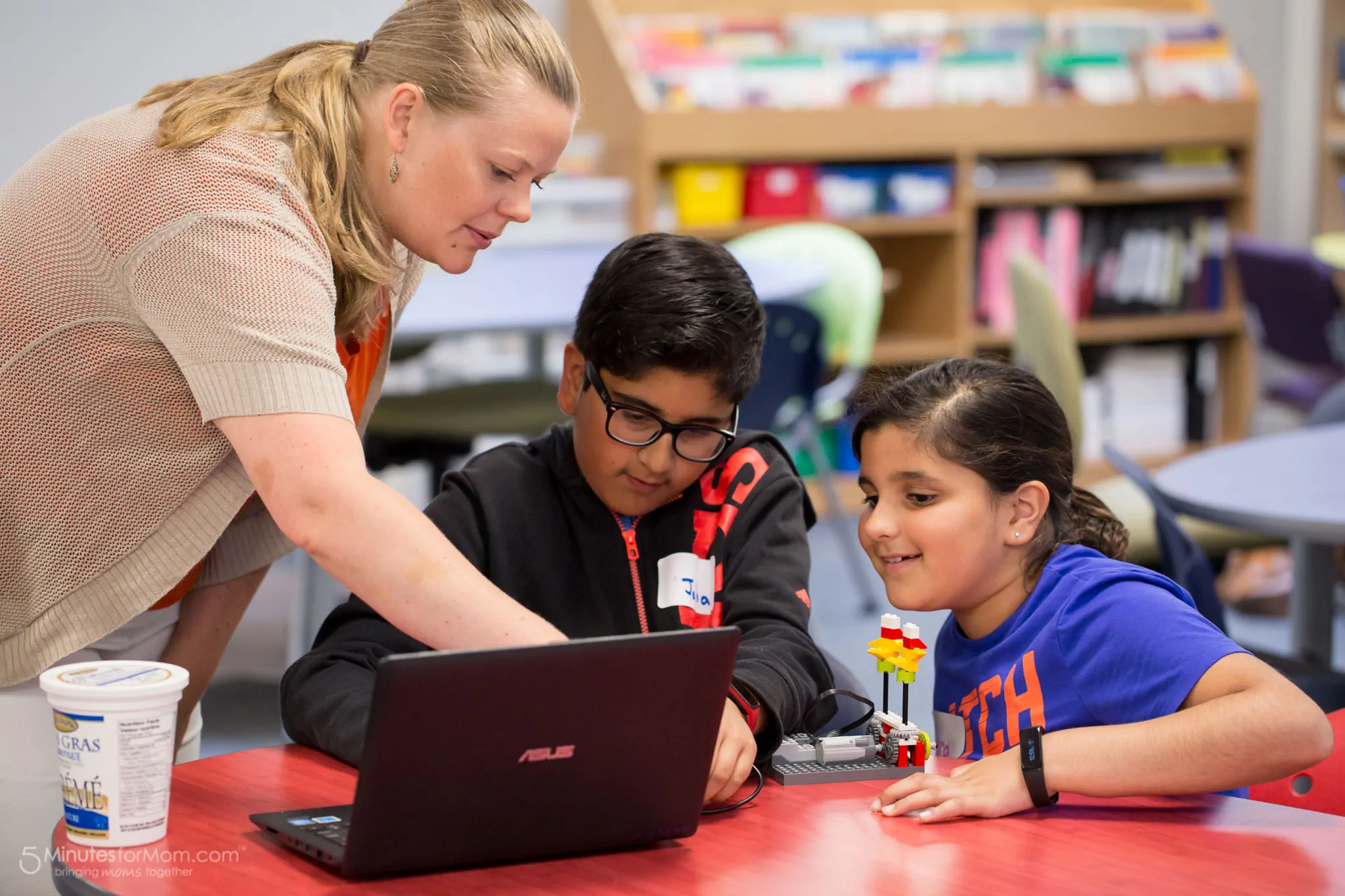 Sylvan Learning has developed Sylvan EDGE — an innovative STEM education and accelerated after-school and summer camp programs that gives children an edge for the future.
Through Sylvan EDGE, we'll challenge and inspire your child to master critical 21st century skills with programs ranging from Robotics to Coding. Best of all, your child will have a blast! – Sylvan Learning
The Sylvan EDGE program is designed to engage students hands-on and inspire them to master critical skills for the future — all while having FUN!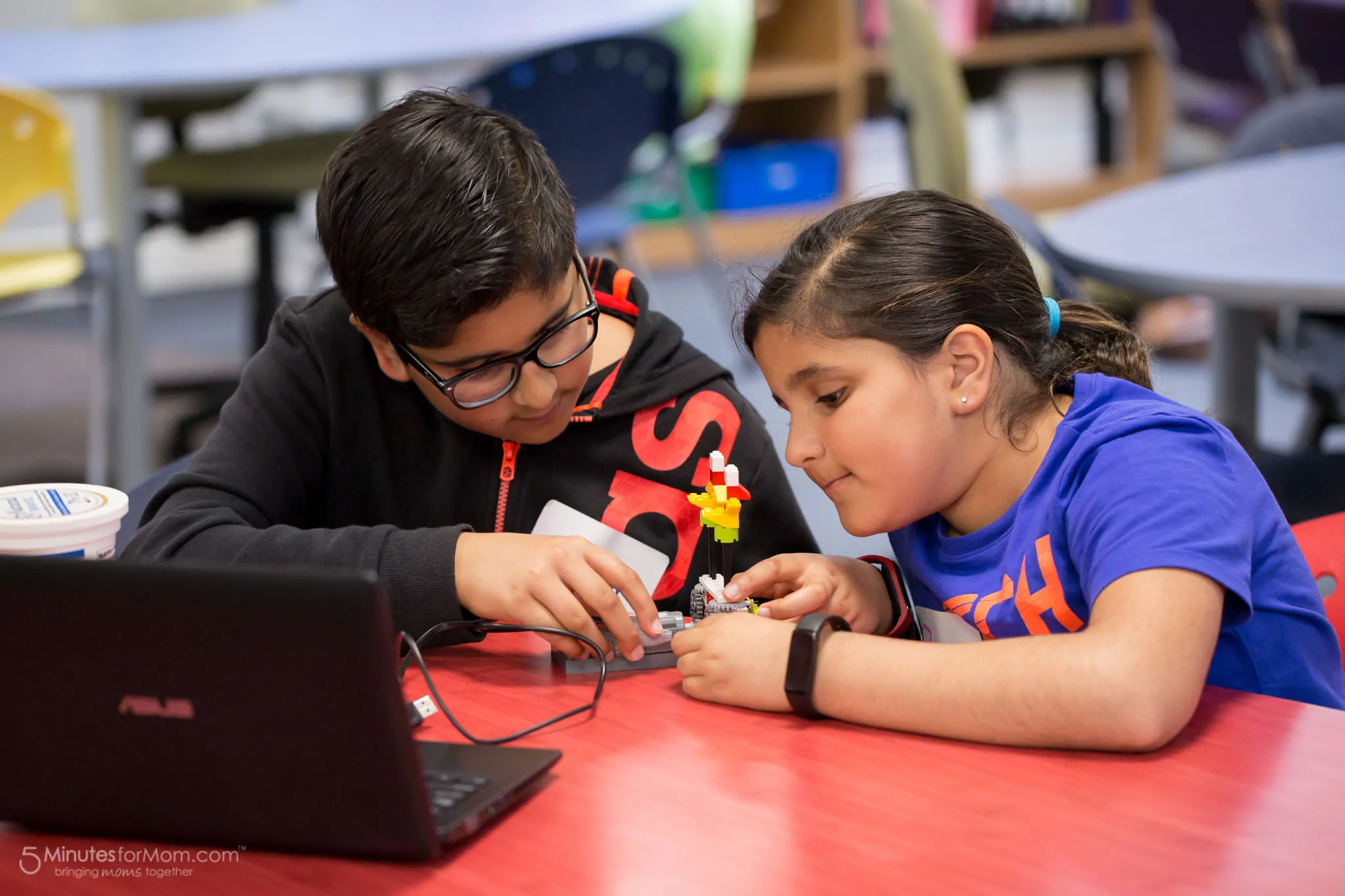 Getting to Know Sylvan EDGE
When we heard about the new STEM courses at Sylvan Learning, we were excited to see what our girls would think about them.
Last week, Susan and I had the opportunity to take our daughters to Sylvan Learning Center to check out their new EDGE classes.
Sylvan EDGE offers STEM focused classes that provide children an advantage with hands-on programs like Robotics, Engineering, Coding, and Math Edge.
Our girls took the Robotics 101 course which taught them how to build their own motion-capable robot using LEGOs!
But first, before they got started, one of the students from a previous coding class walked us through a game he built.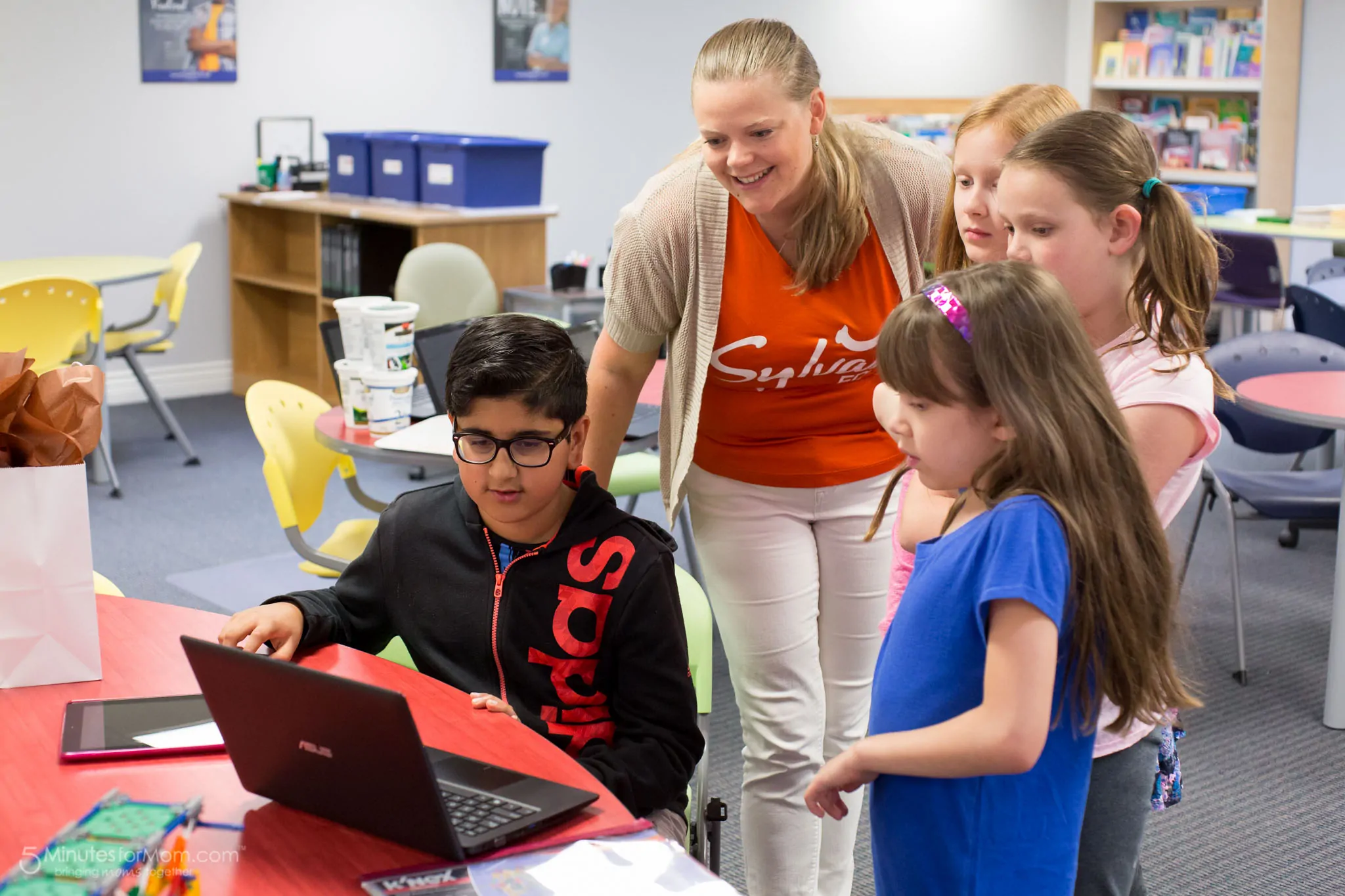 The coding class is fantastic, allowing kids to create video games and animations while learning programming and coding skills in a kid-friendly way.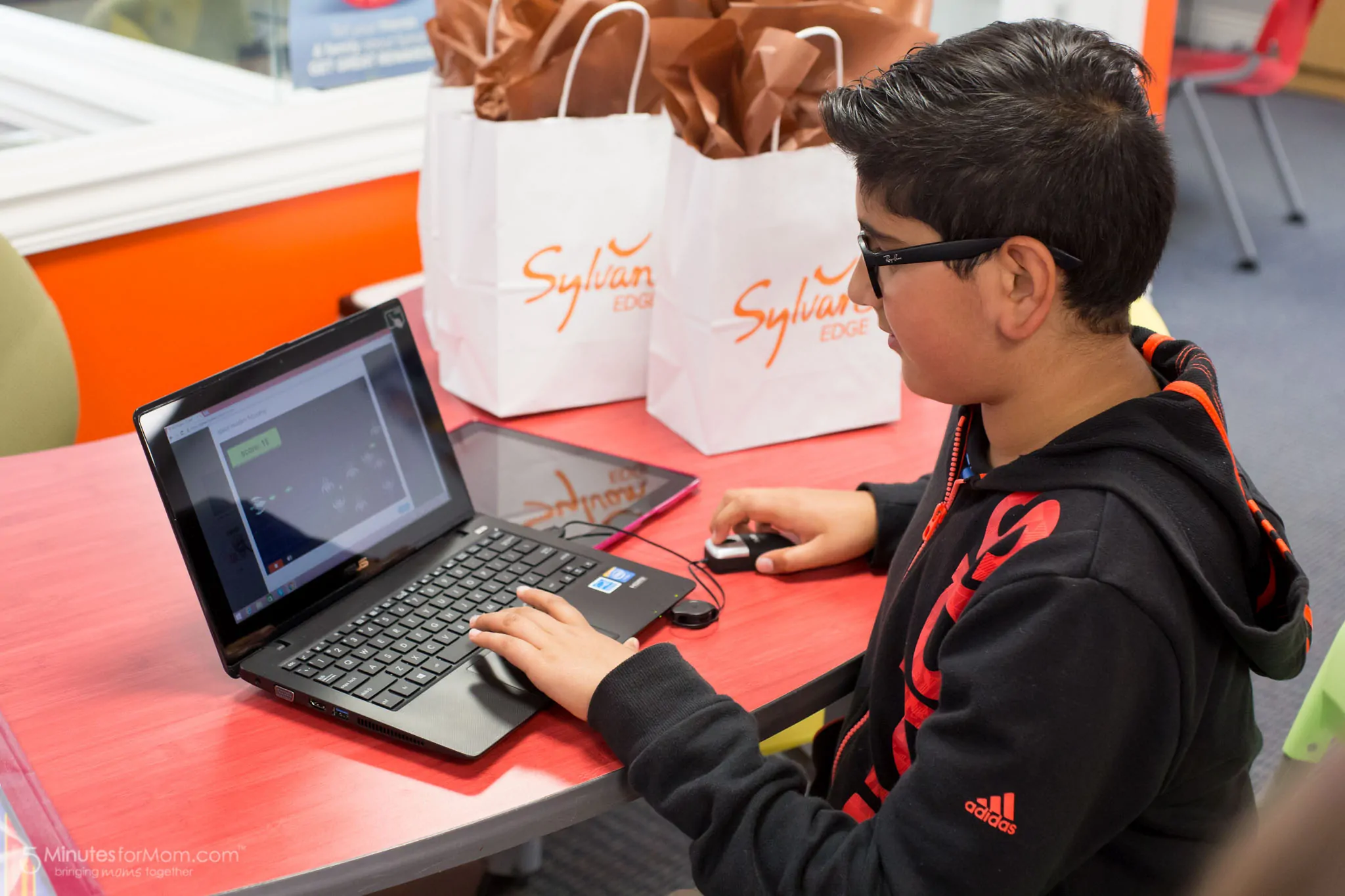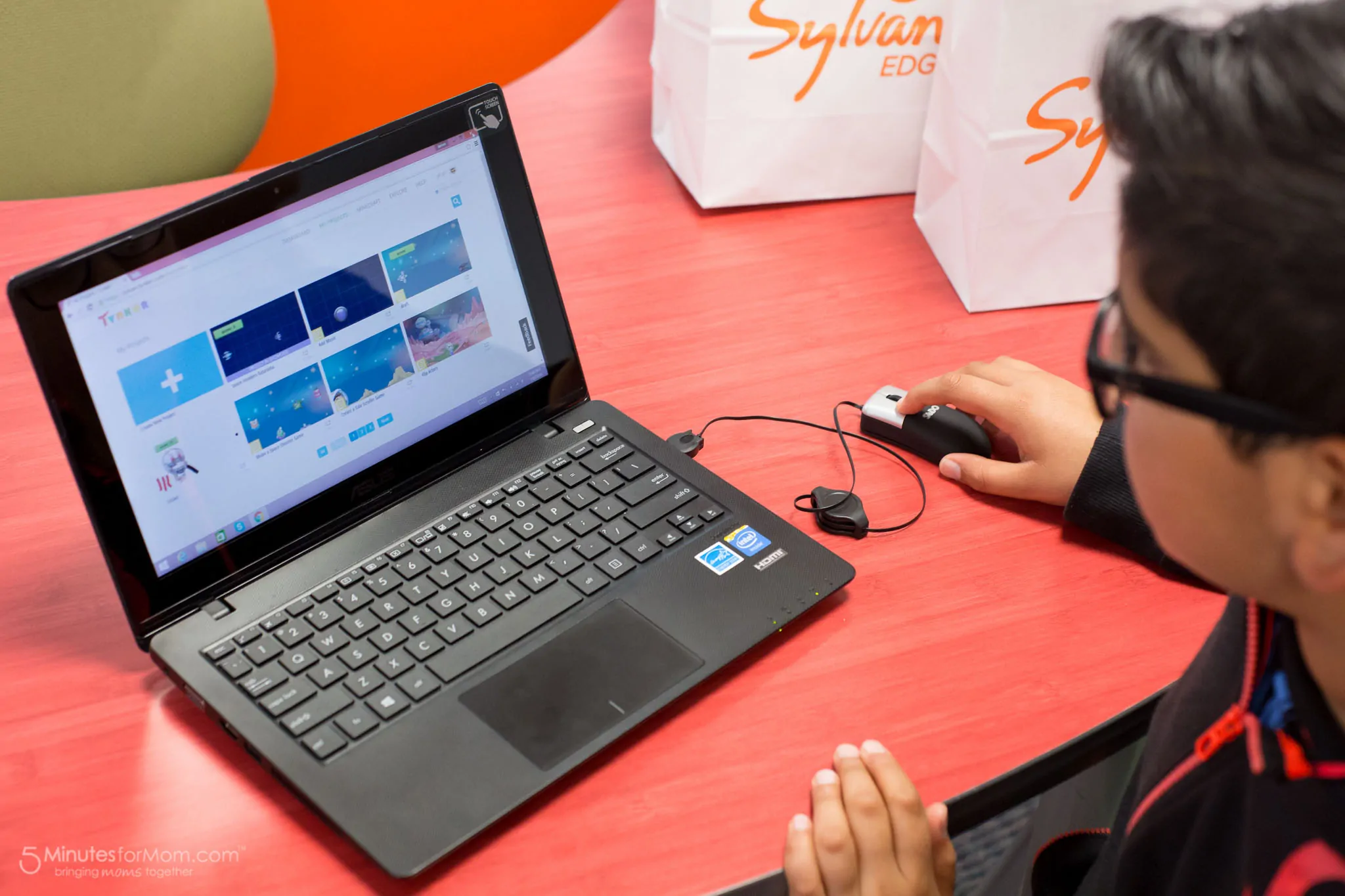 Our girls were hooked…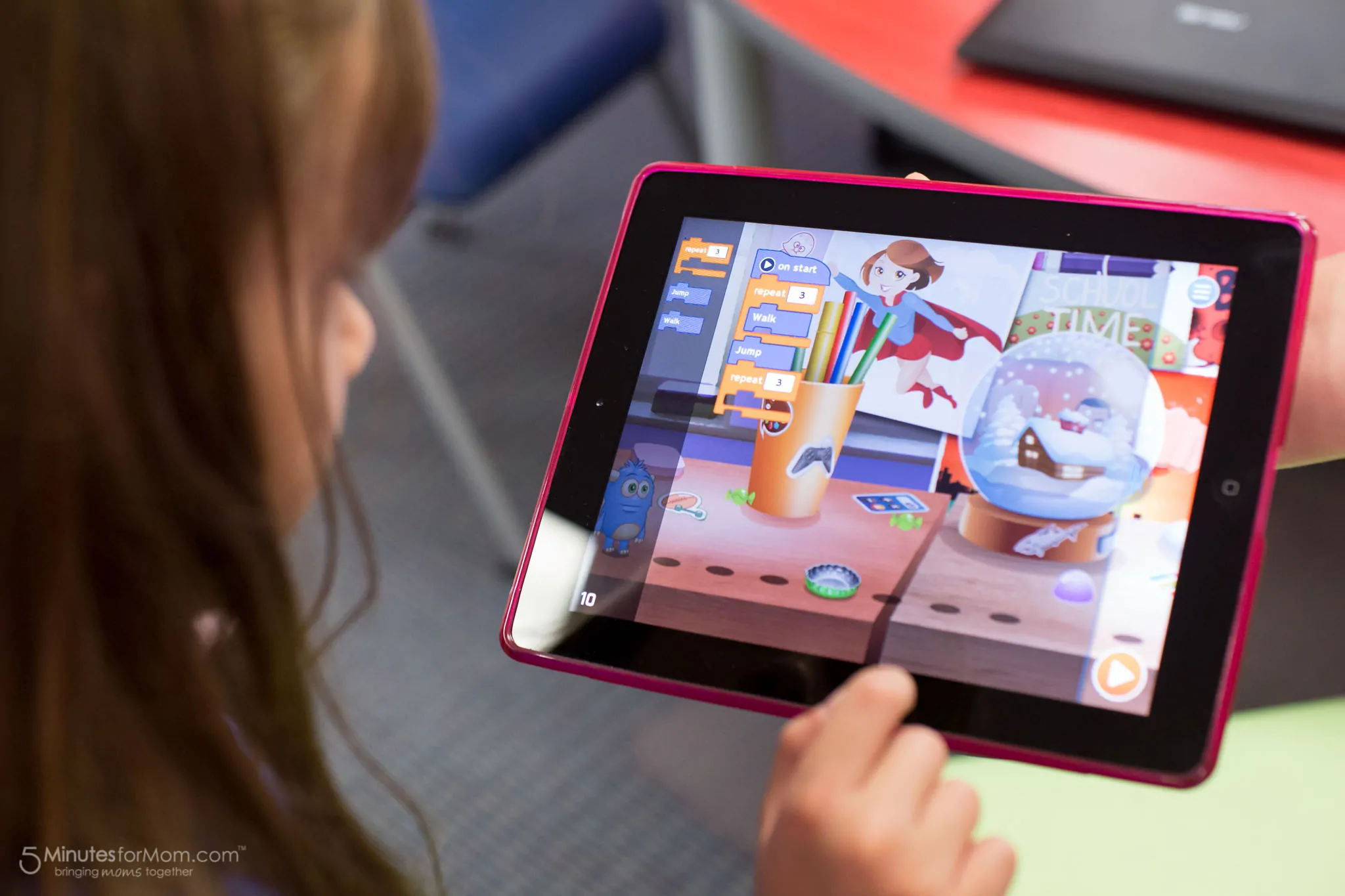 Next it was time for Robotics class…
The kids learned the engineering behind building the robot and how to use technology and electricity to make it move.
The teacher was enthusiastic, outgoing and engaging as she introduced the kids to the course.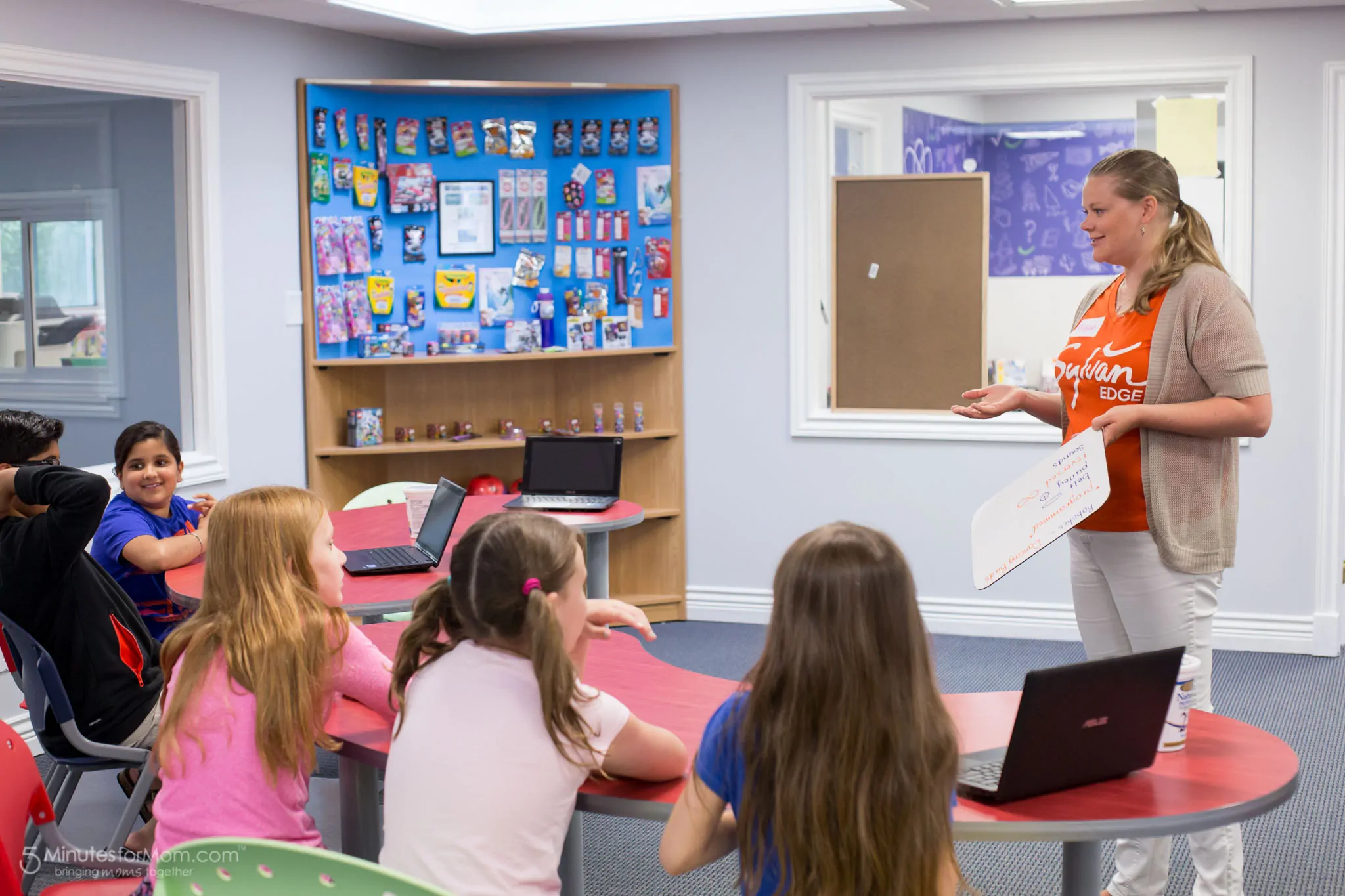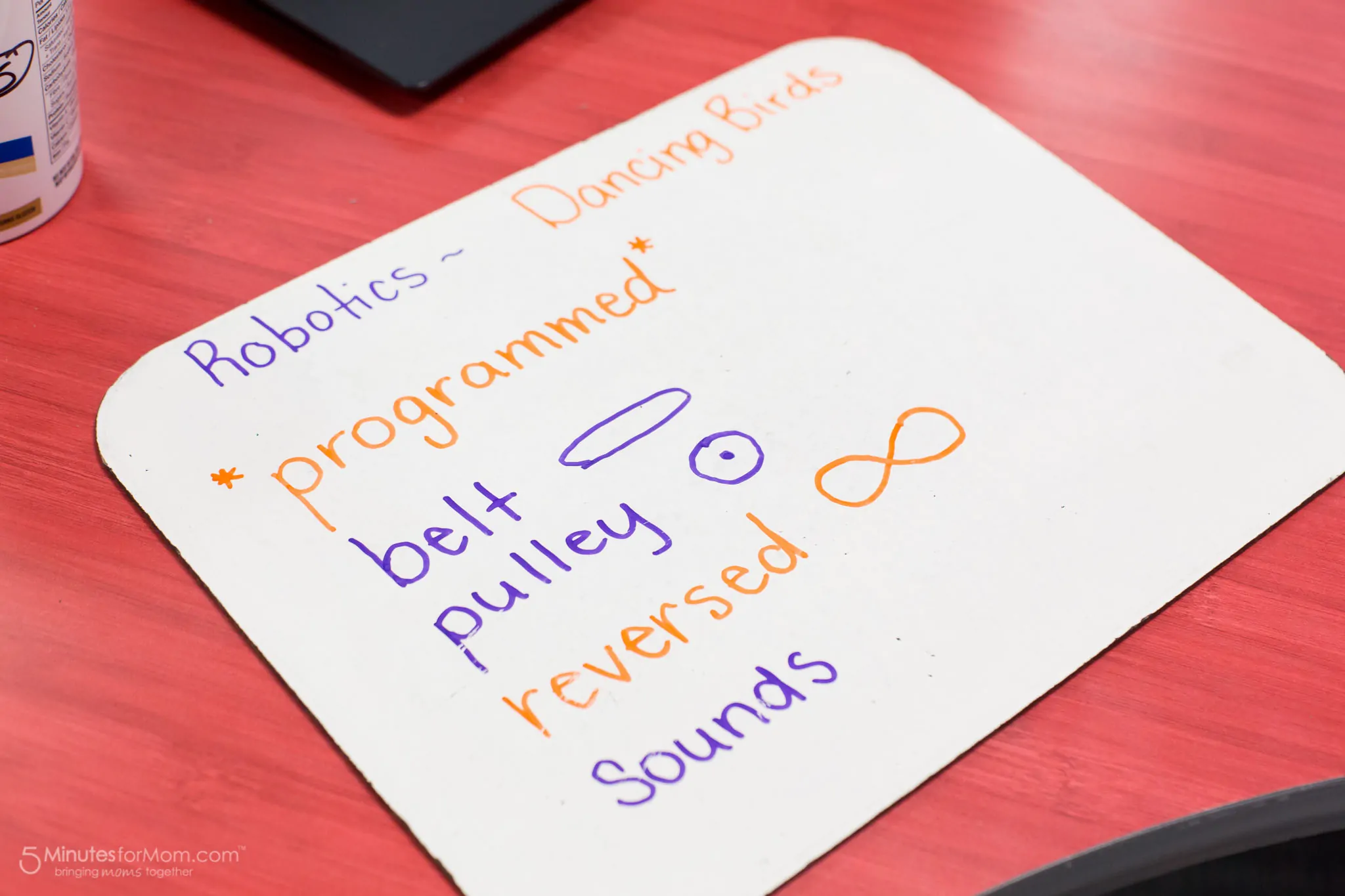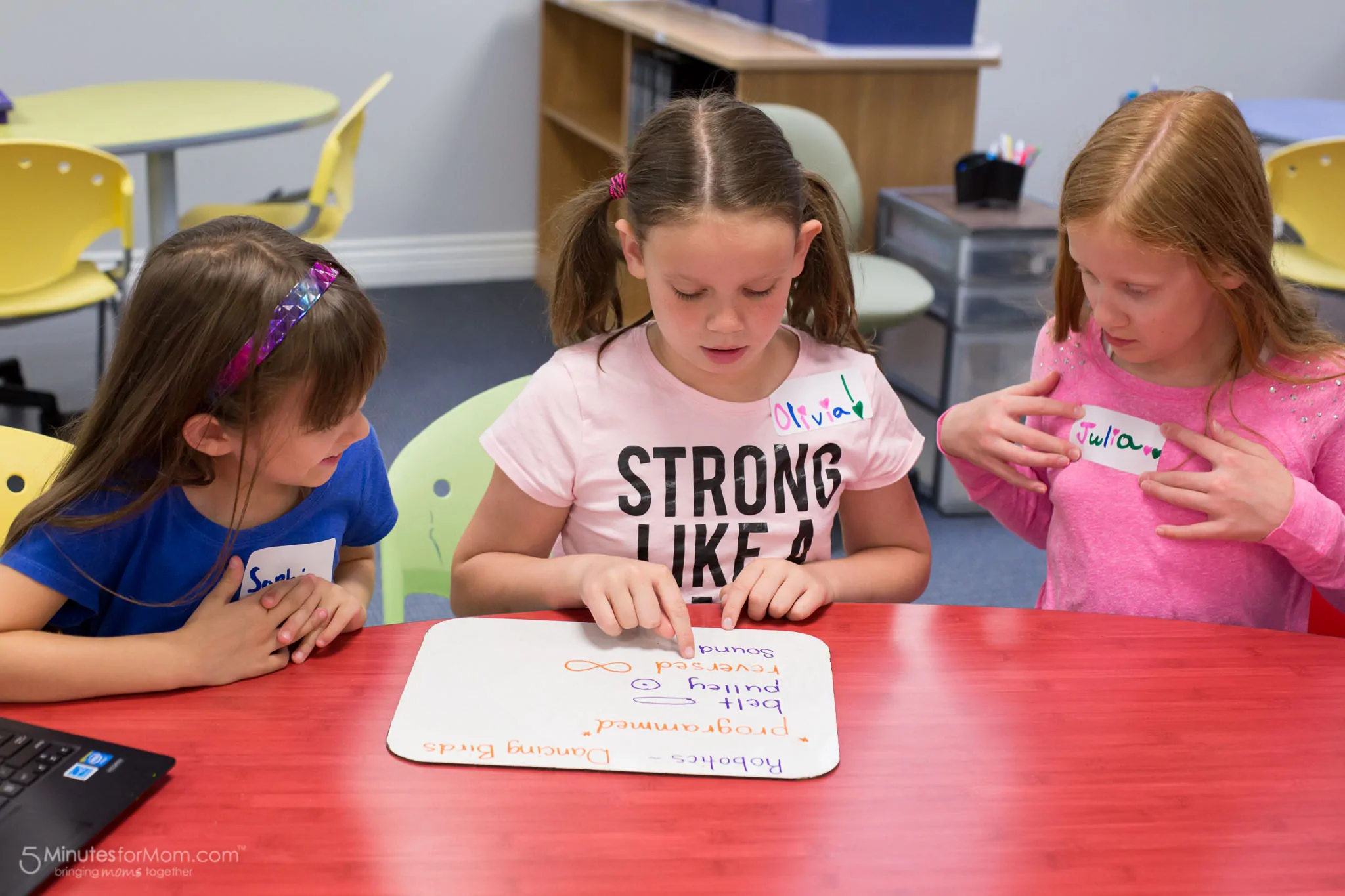 The kids started by watching a video explaining the steps…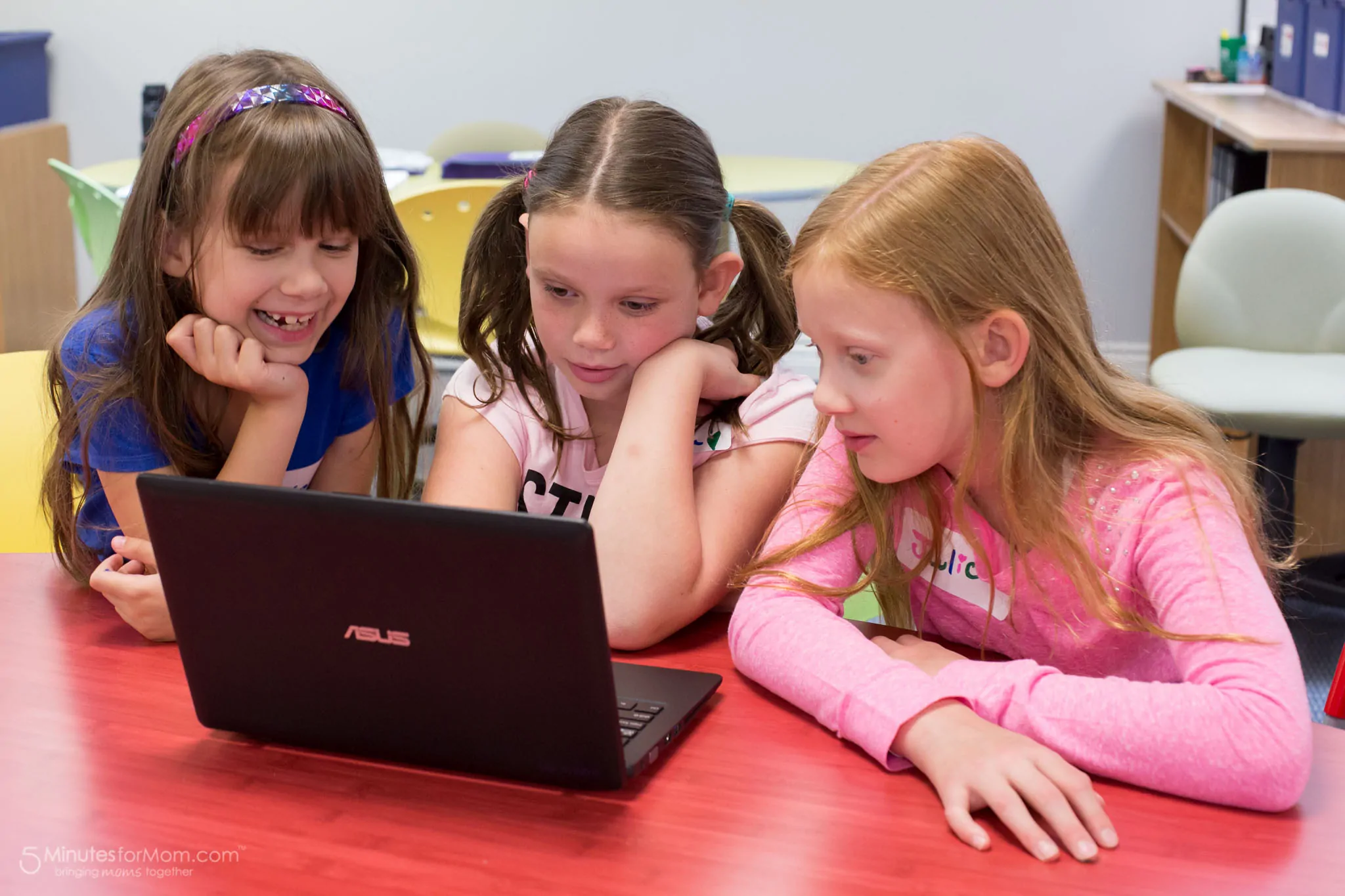 …then they got to work, following along with the steps online.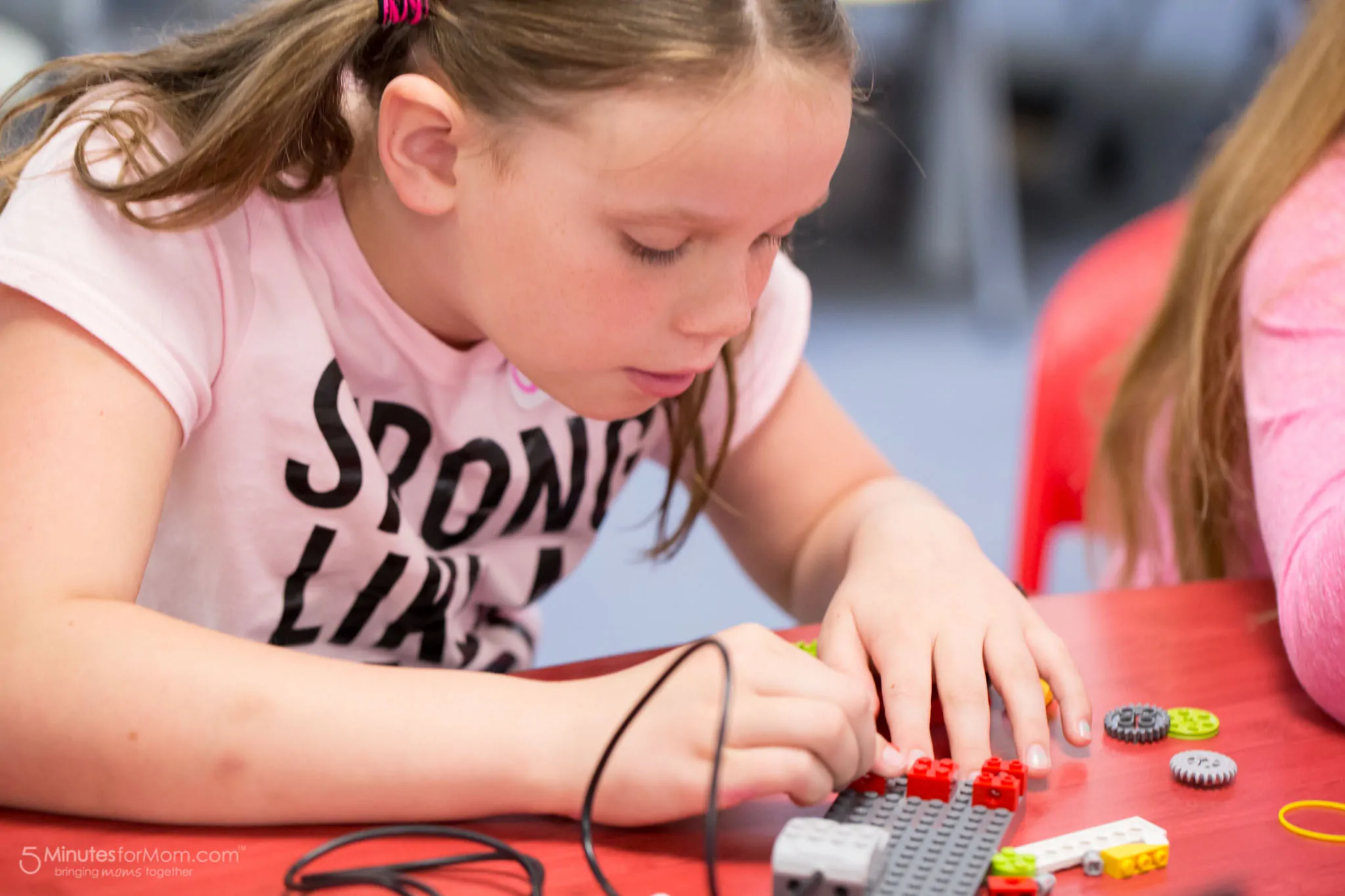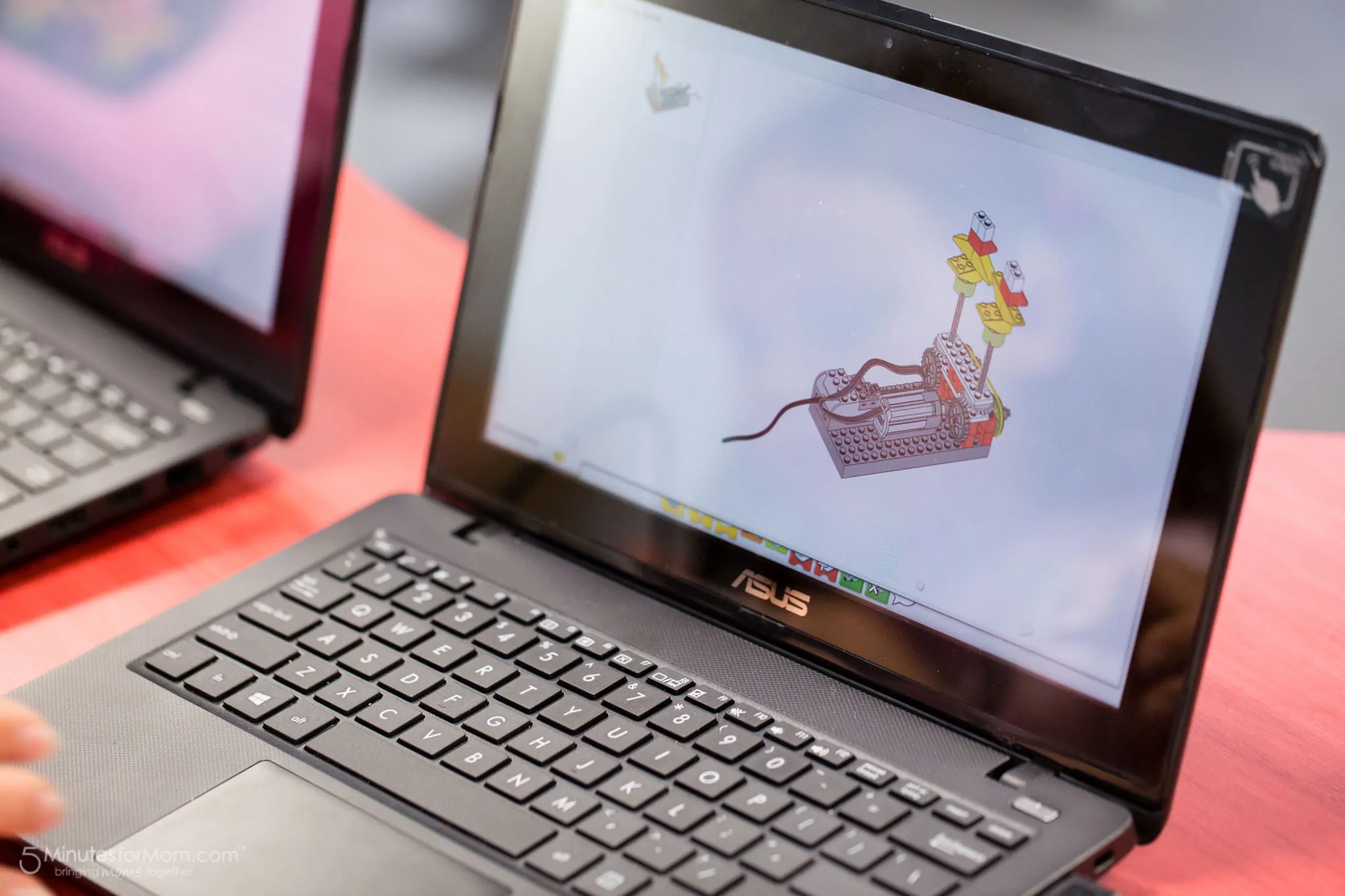 As they worked, the teacher made her way around the classroom, helping when needed and answering questions. The combination of teacher/student interaction with technology really impressed us.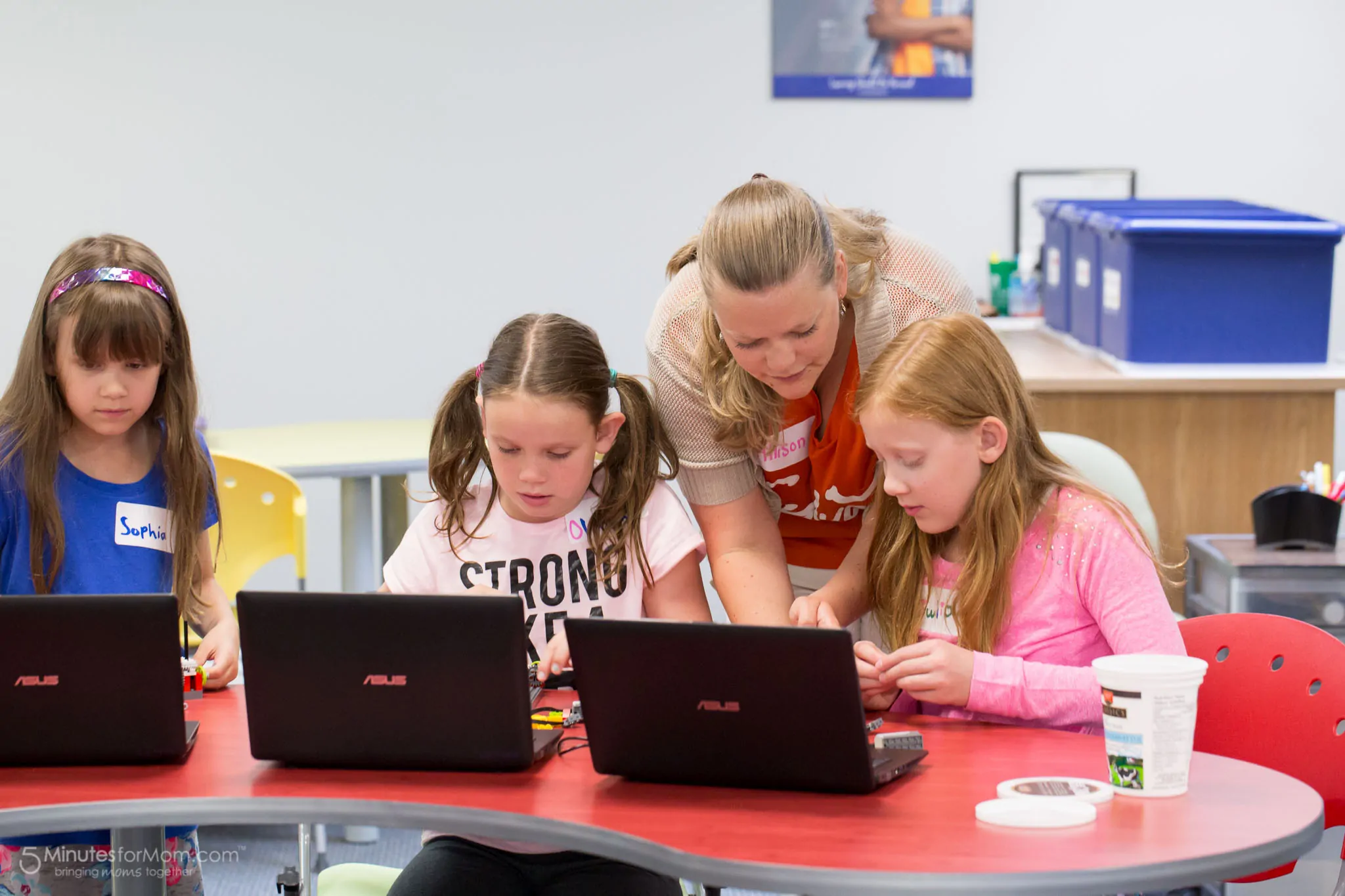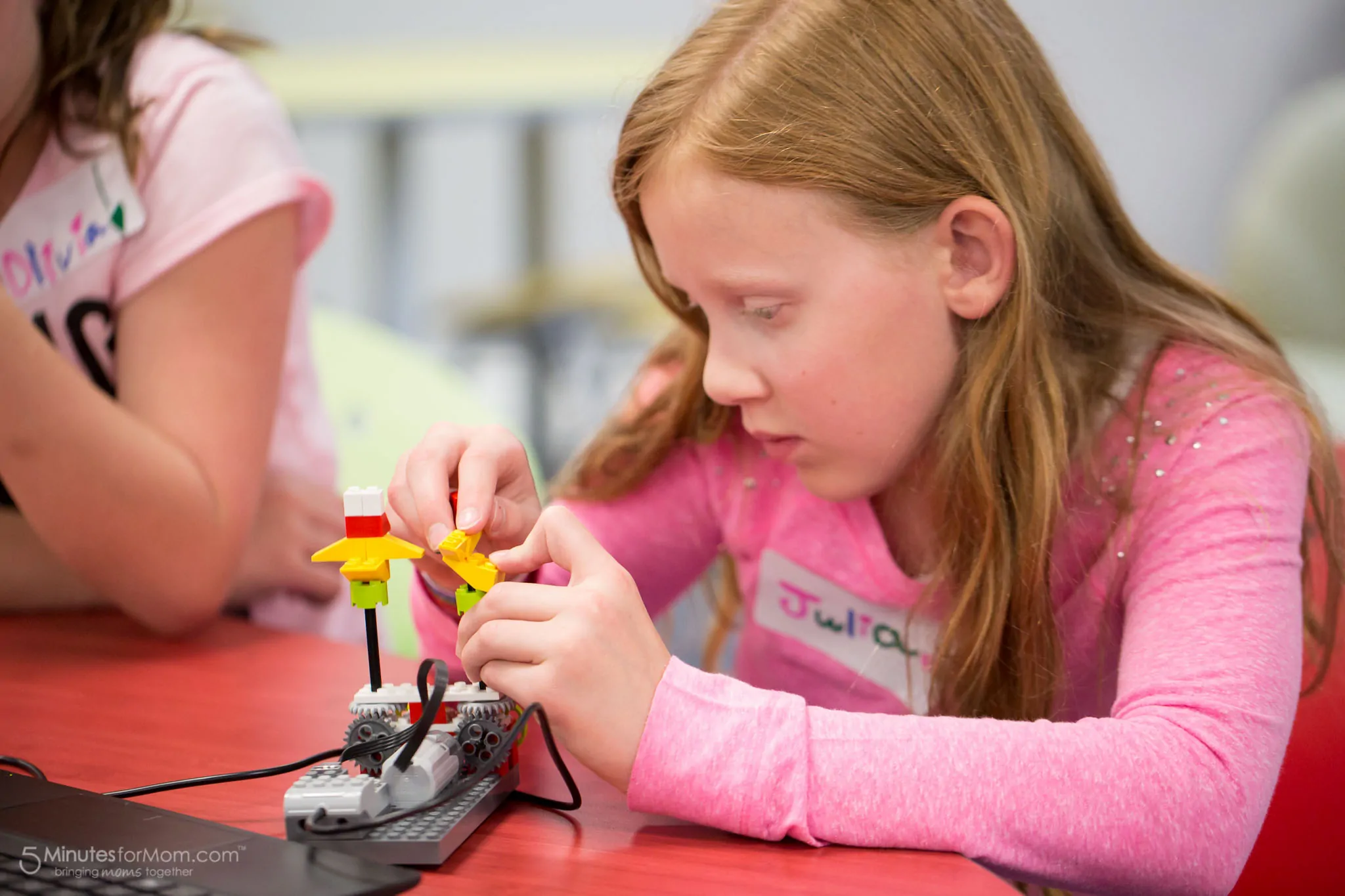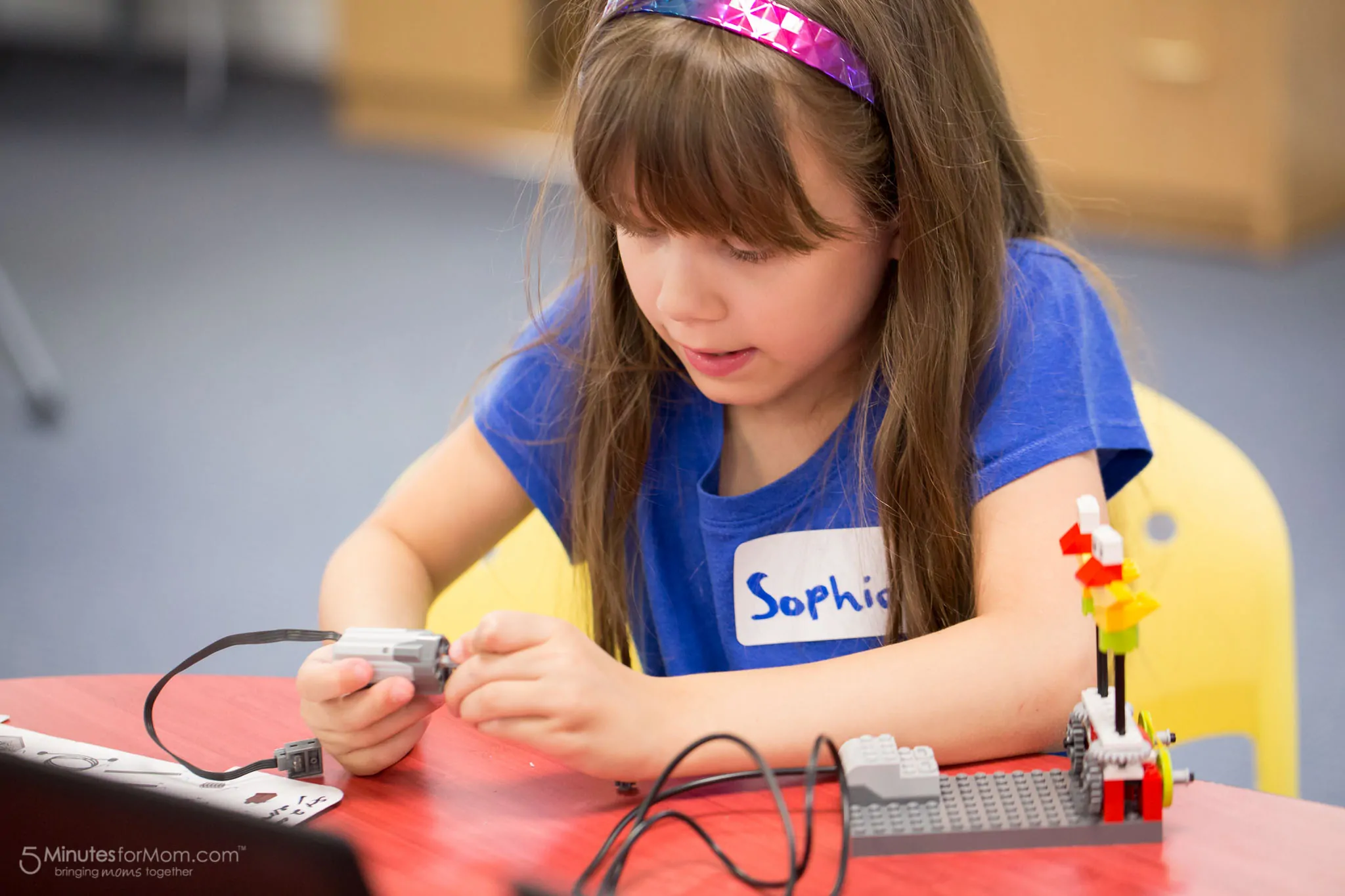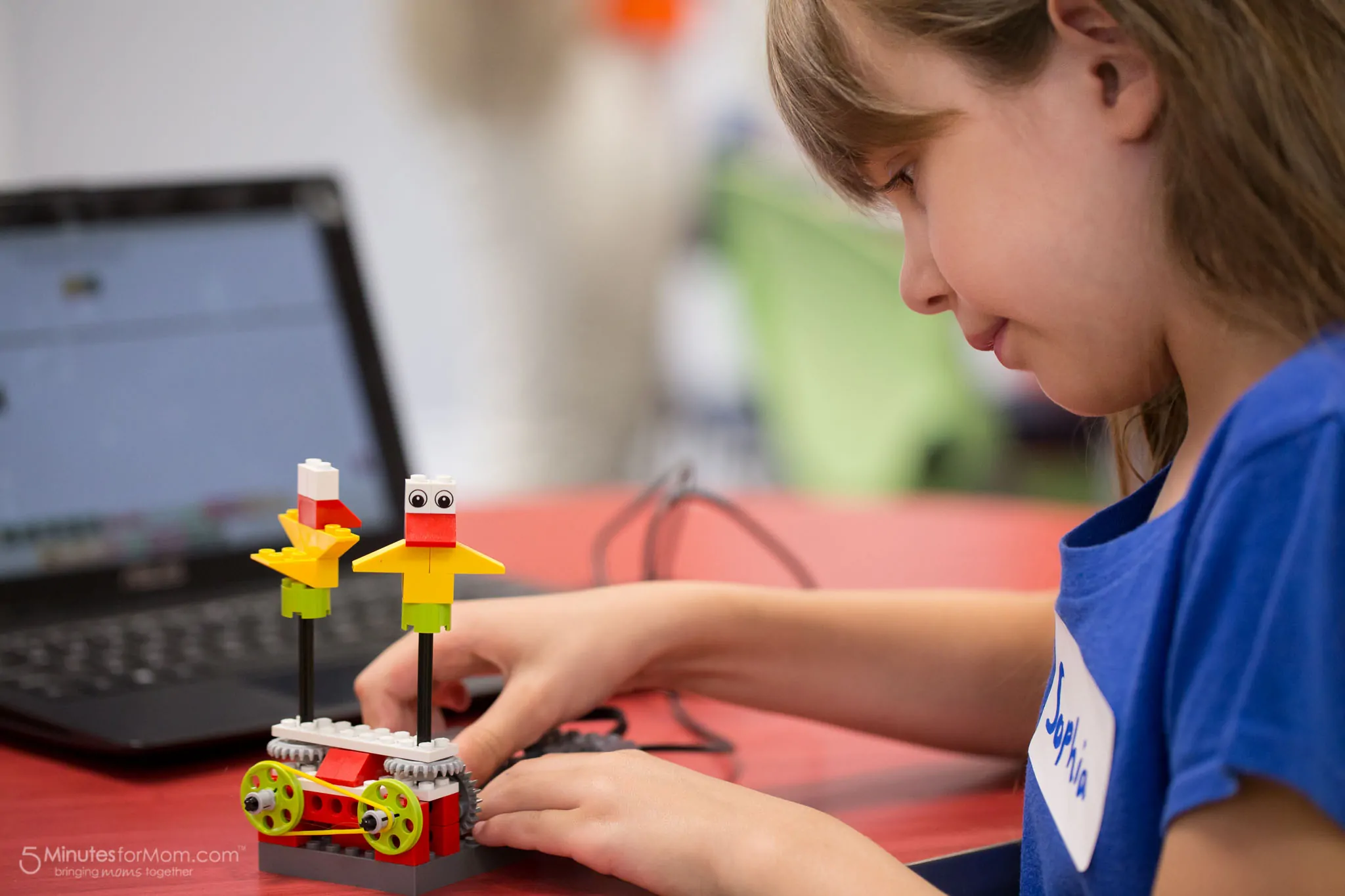 After the kids built their LEGO robot birds, it was time to start programming them to dance.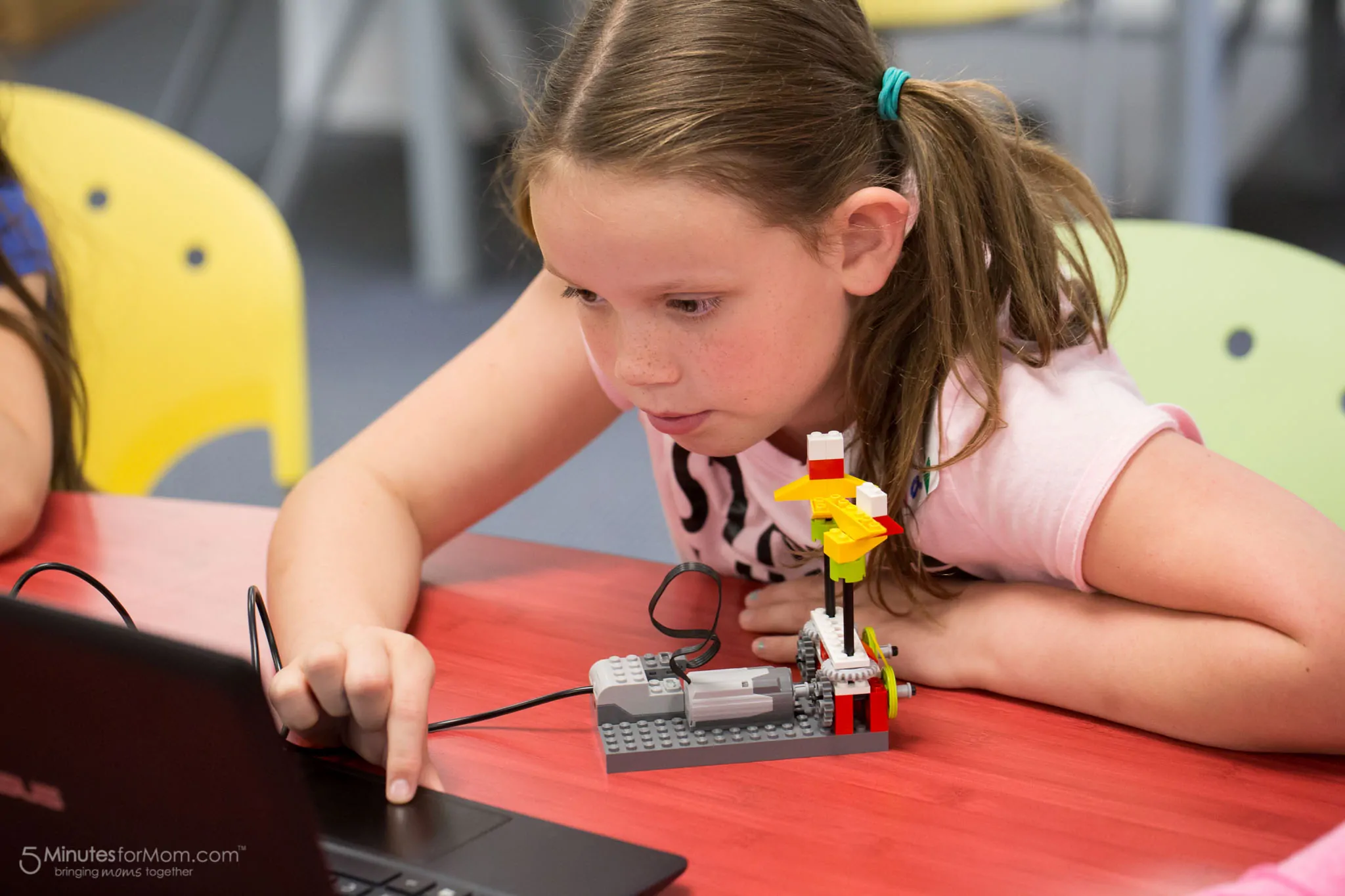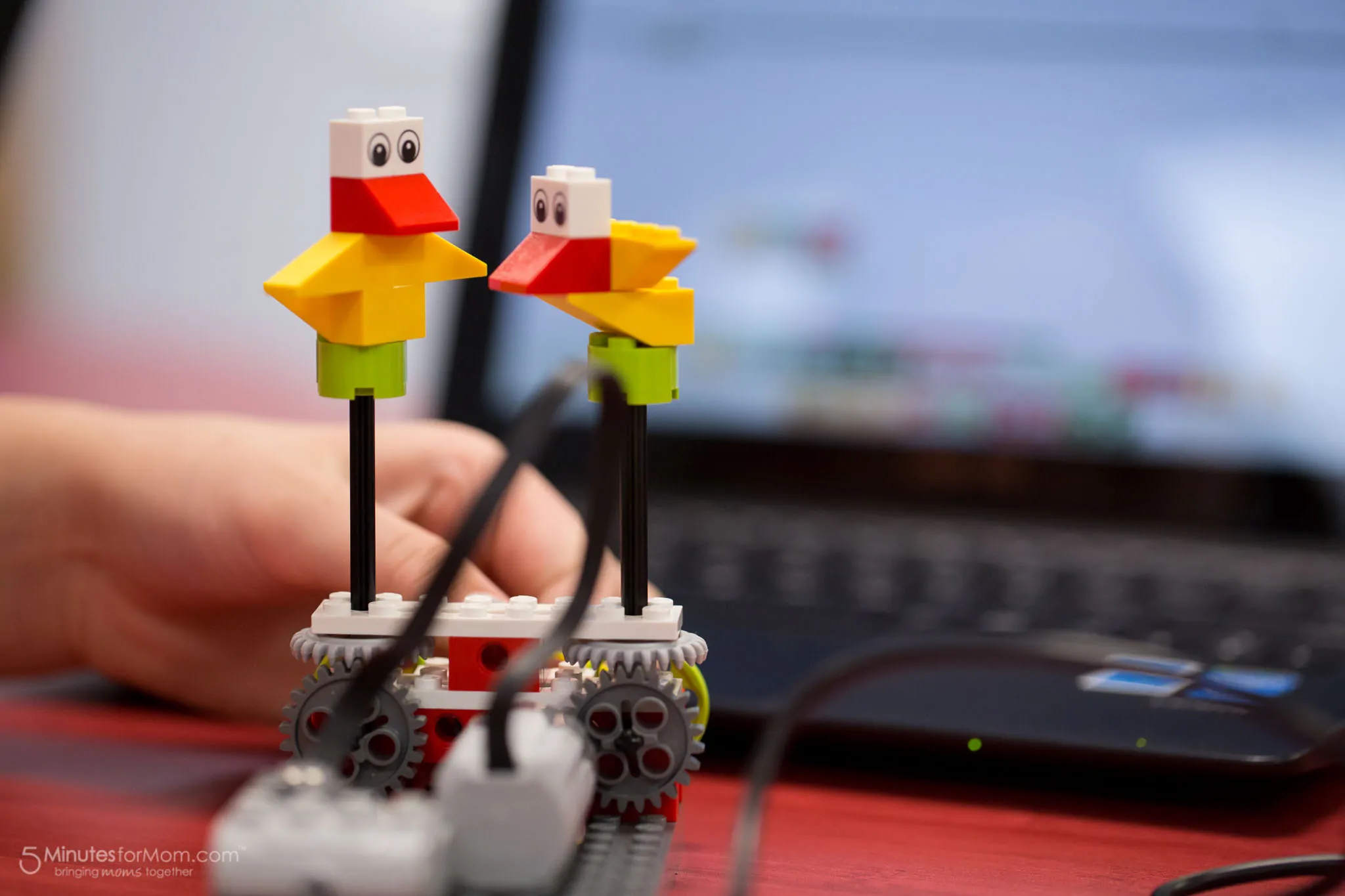 Programming was the kids' favorite part, as they got to change up the dances, choosing what they wanted their birds to do.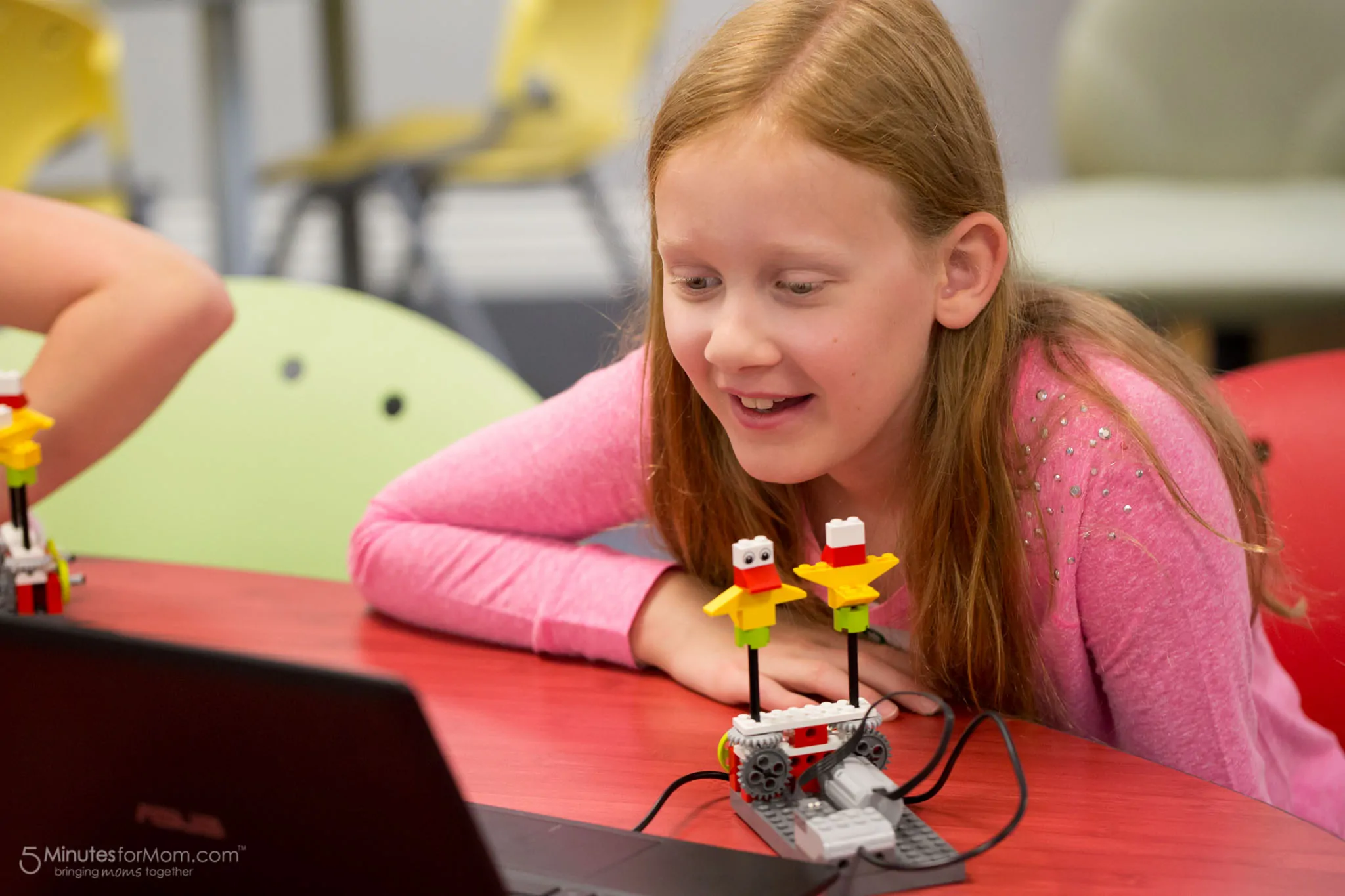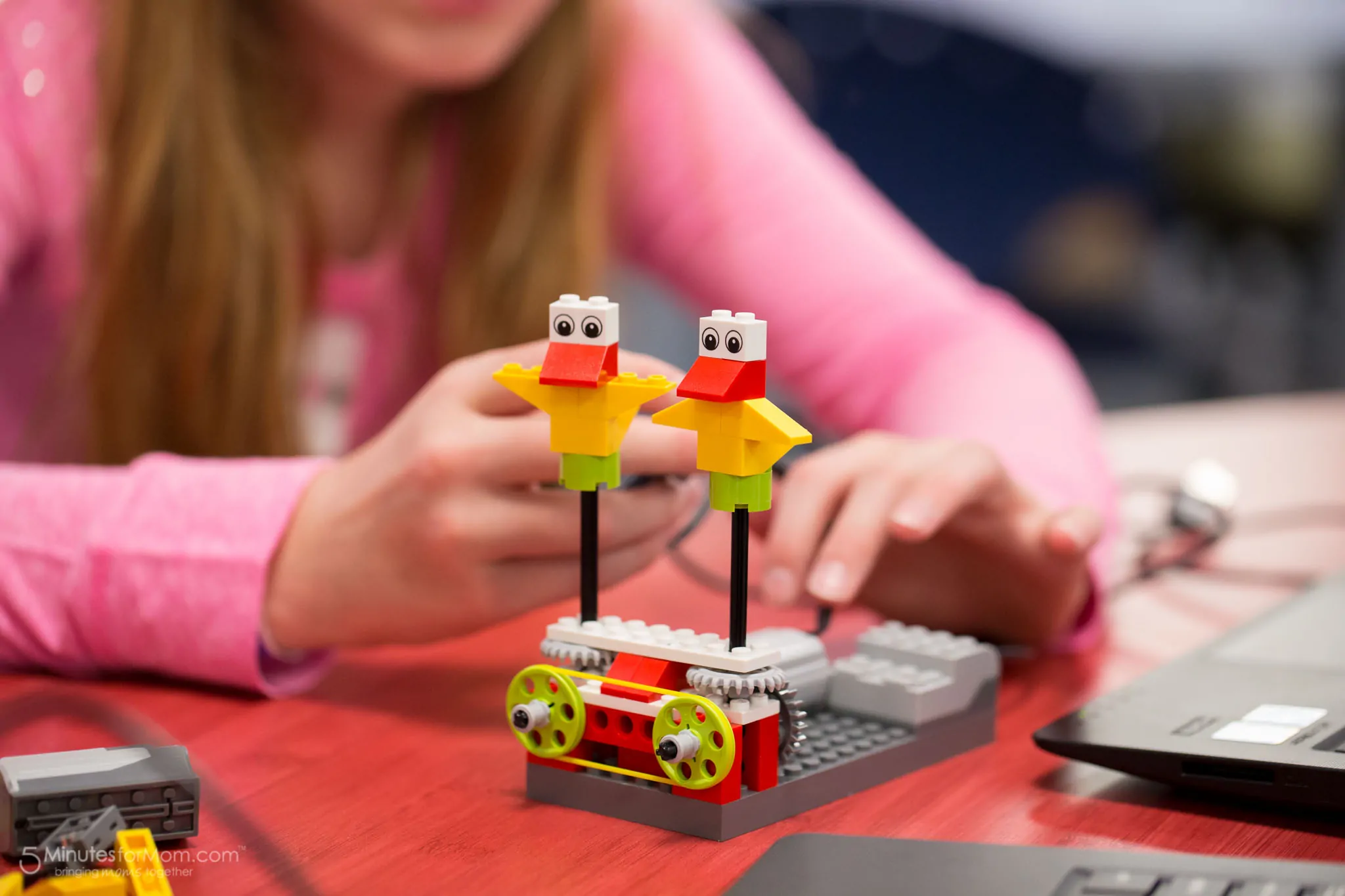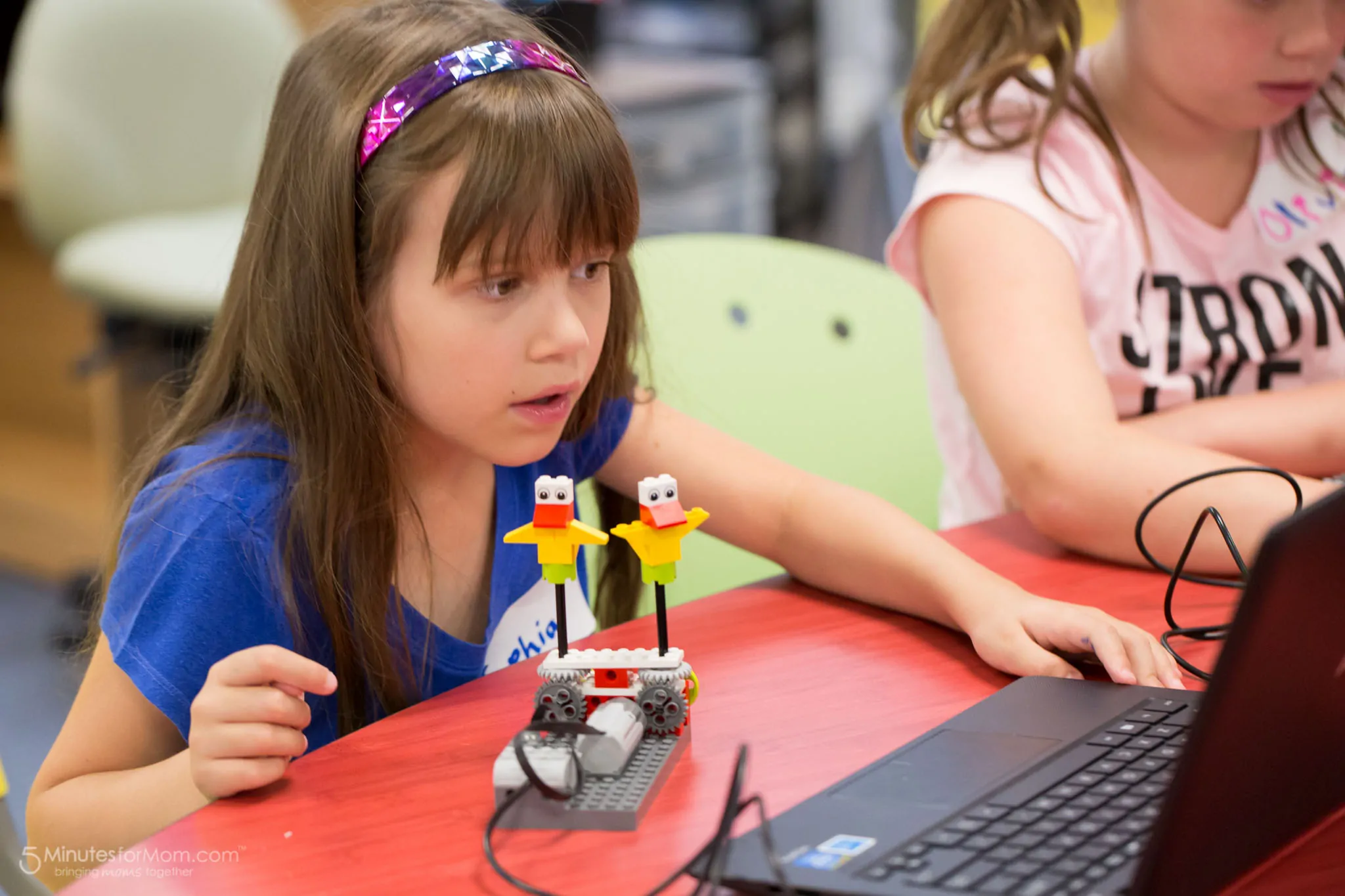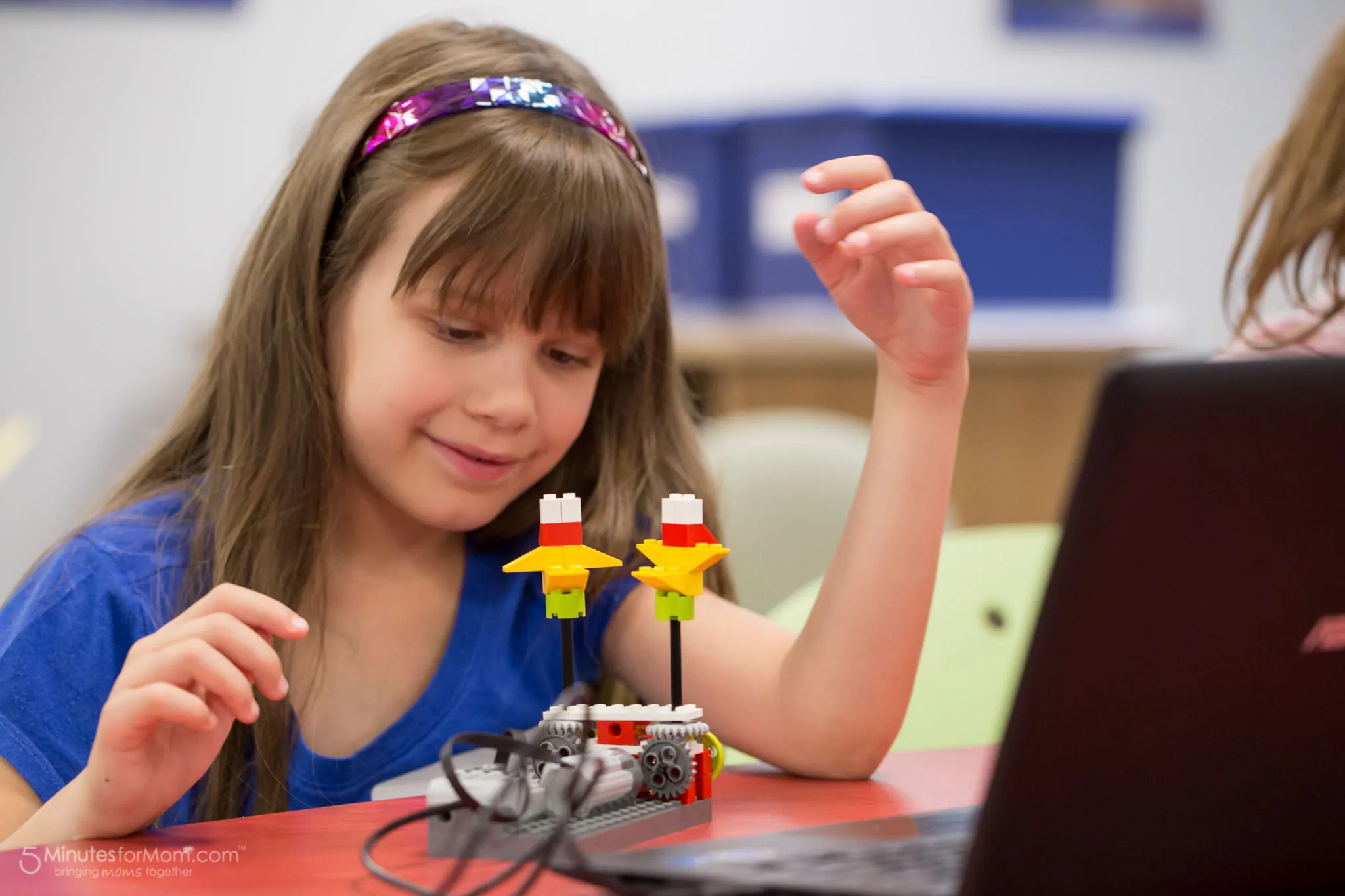 While our girls just tested out the Robotics course in a one afternoon preview, the program is typically six weeks long and students learn how to engineer and program their own robots as well as increase their problem solving skills.
During the Sylvan EDGE Robotics, budding engineers:
Plan and create robots with LEGO®, using both the hands and the mind
Animate robots using LEGO® Education's award-winning WeDo™ software
Collaborate with other kids in friendly competitions
Learn to troubleshoot and solve problems, building critical thinking skills
Our girls, especially Susan's girls, Julia and Sophia, are asking for more and we are signing them up for some full courses.
If you want your kids to get ahead with some hands-on STEM learning this summer or during the school year, we highly recommend the Sylvan EDGE classes. Your kids will have fun and you will know you are helping prepare them for STEM driven future.
PIN FOR LATER:

Disclosure: This post is sponsored so extra thanks for reading and sharing.
Written by Janice Croze, co-founder of 5 Minutes for Mom
Talk with me: @5minutesformom and Facebook.com/5minutesformom
Pin with me at pinterest.com/5minutesformom