This post may contain affiliate links. Read my disclosure policy here.
Hello "5 Minutes for Mom" friends… it's Tami here from SincerelyJean.com. I am bringing you a no-bake dessert recipe because it is just so hot outside right now.
We live in Las Vegas and the summer time is brutal. We never want to turn our oven on, but we sure do love our sweets.  Enjoy this Strawberry Ice Box Cake recipe.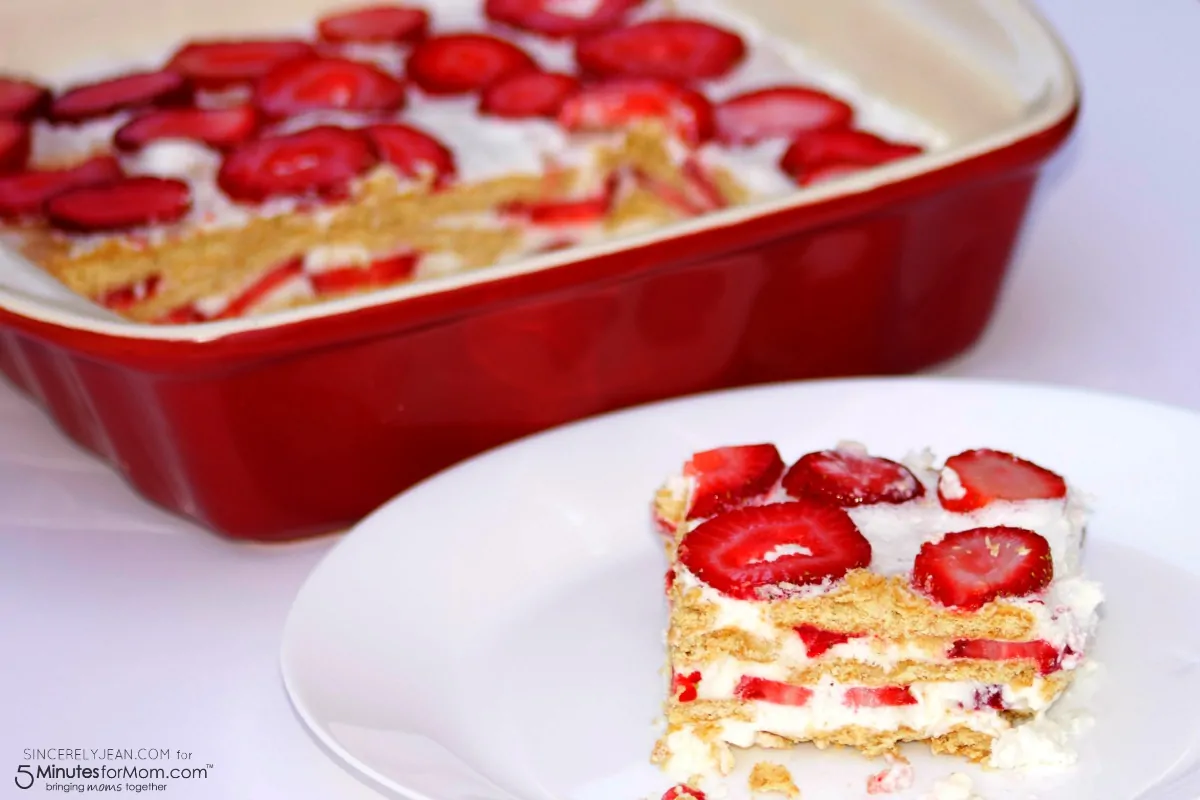 Here are the ingredients that you will need:
1/2 cup Powdered Sugar
3 1/2 cups Heavy Whipping Cream
1 1/2 tsp Vanilla
1/4 tsp Salt
1 Box 14.4 oz Honey Graham Crackers (You will have leftovers)
1.5 lbs strawberries
(I used a 9×8.5 dish)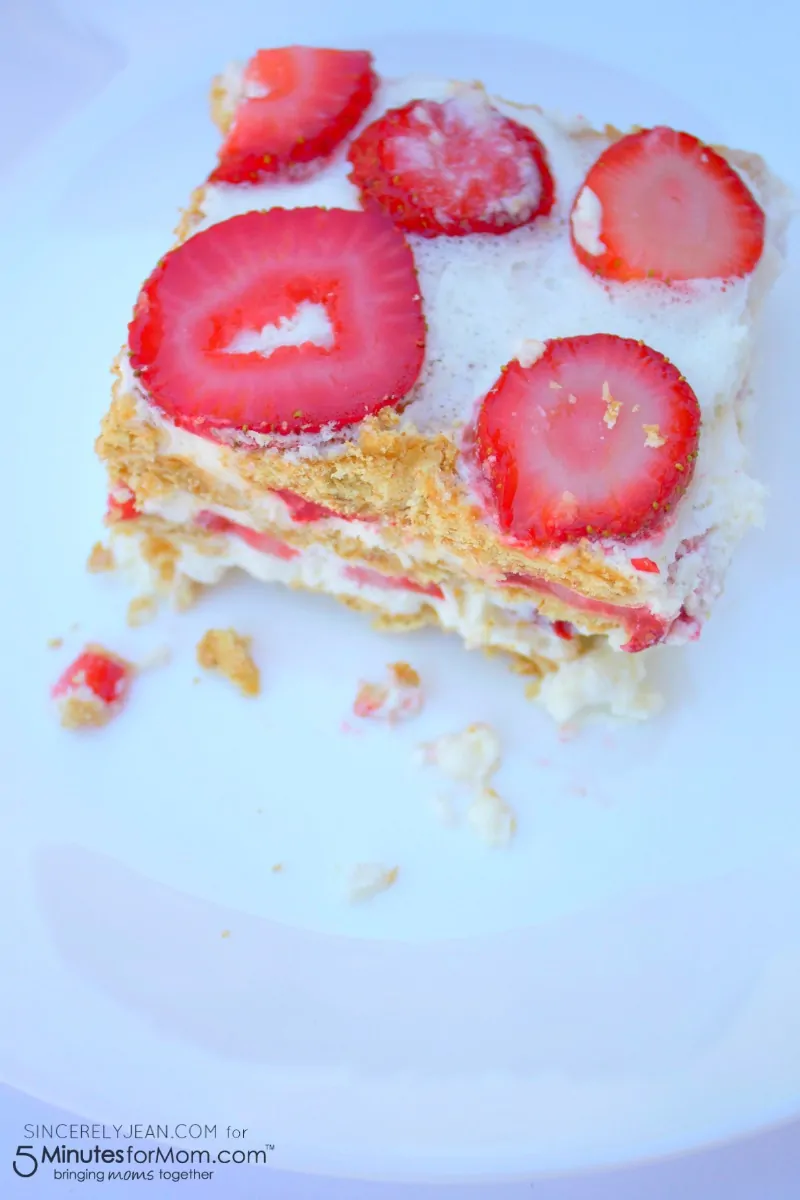 Here are the steps:
Slice the strawberries and set aside
Break 14 graham crackers in half, set aside
Mix Powdered sugar, whipping cream, vanilla, and salt in a bowl until blended
Coat bottom of dish with the creamy mix
Add 9 halved graham crackers as the bottom layer of the cake
Pour more creamy mix over the graham crackers
Add a layer of strawberries
Complete two more layers of crackers/mix/strawberries (3 layers total)
Let cake sit in refrigerator for 4 hours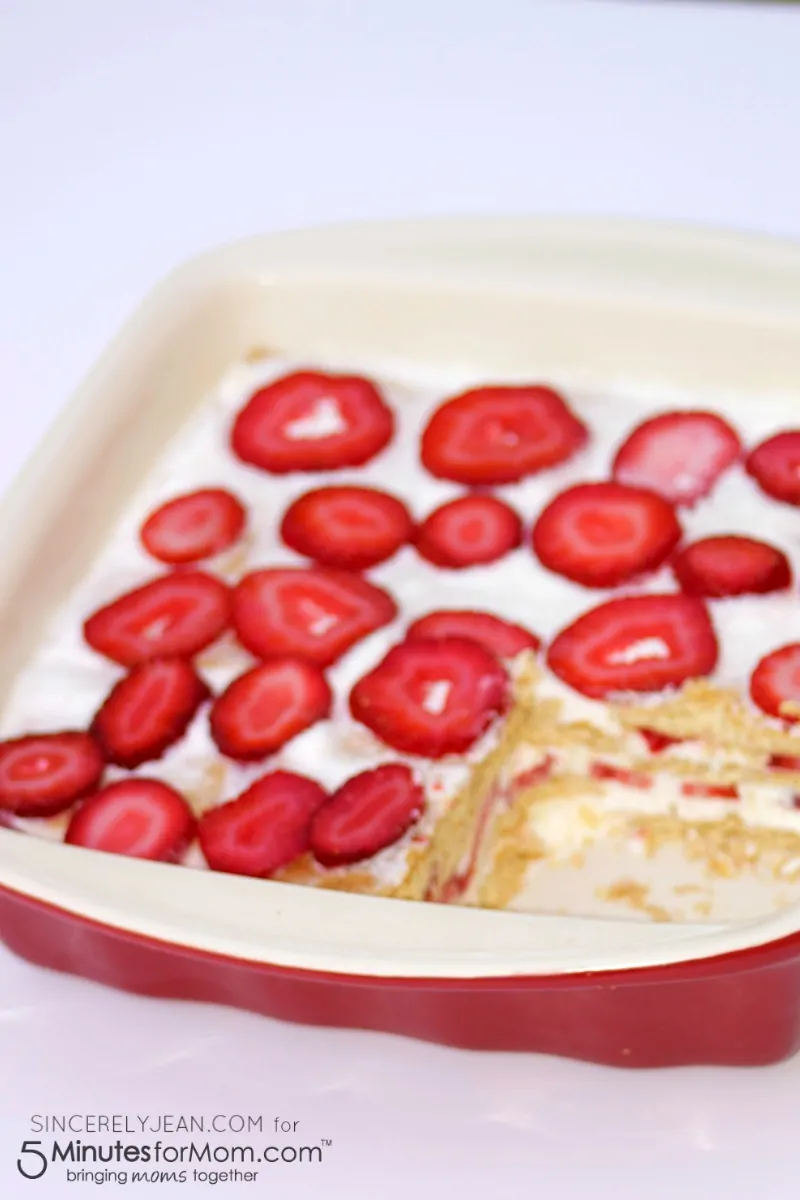 This recipe is so simple and delicious! It will taste so refreshing during these warm summer days. We hope that we can help keep you cool this summer with this Strawberry Ice Box Cake.
Also, we think that you would love making our top two desserts: Peanut Butter Brownie Truffles and our Peanut Butter Cream Cheese Brownies.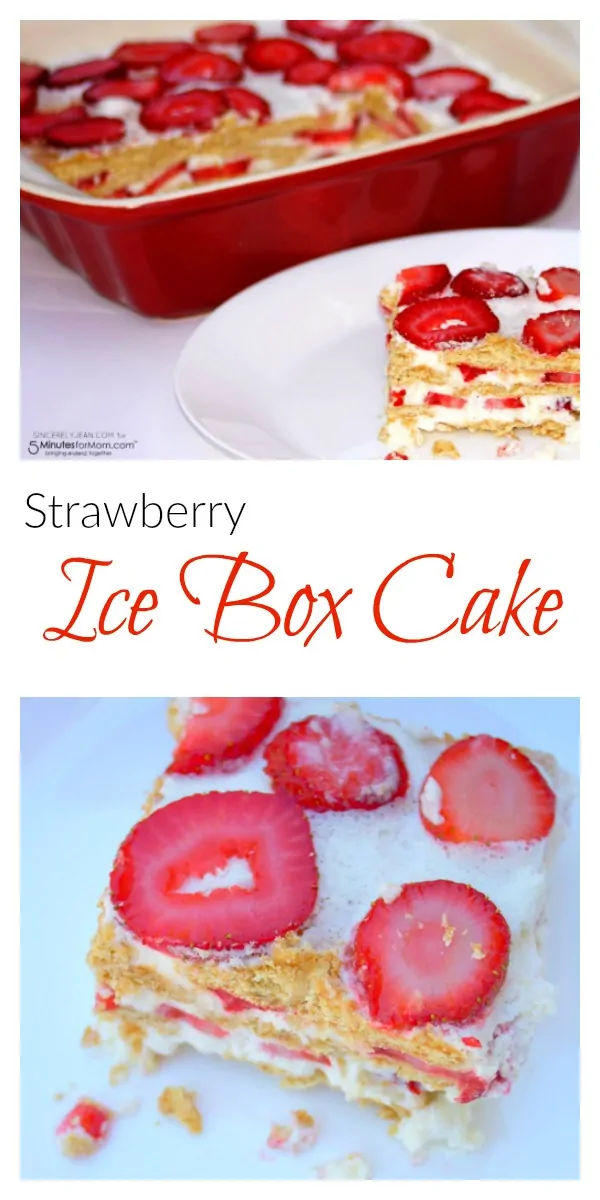 Written by 5 Minutes for Mom contributors, Shari Jean, Tami Jean, & Patti Jean. We are three sisters who share helpful DIY projects, recipes and style tips on our blog SincerelyJean.com to help women make time for themselves and for their "sistas". Follow us on instagram @Sincerely_Jean_