This post may contain affiliate links. Read my disclosure policy here.
Motherhood is the most amazing blessing, but it definitely isn't easy. Many of us tend to get lost in the busy routines of parenting and could use a little more fun and play in our days. So we want to share some ideas from our partner Gymboree Play & Music for how you can make parenting more "PlayFull".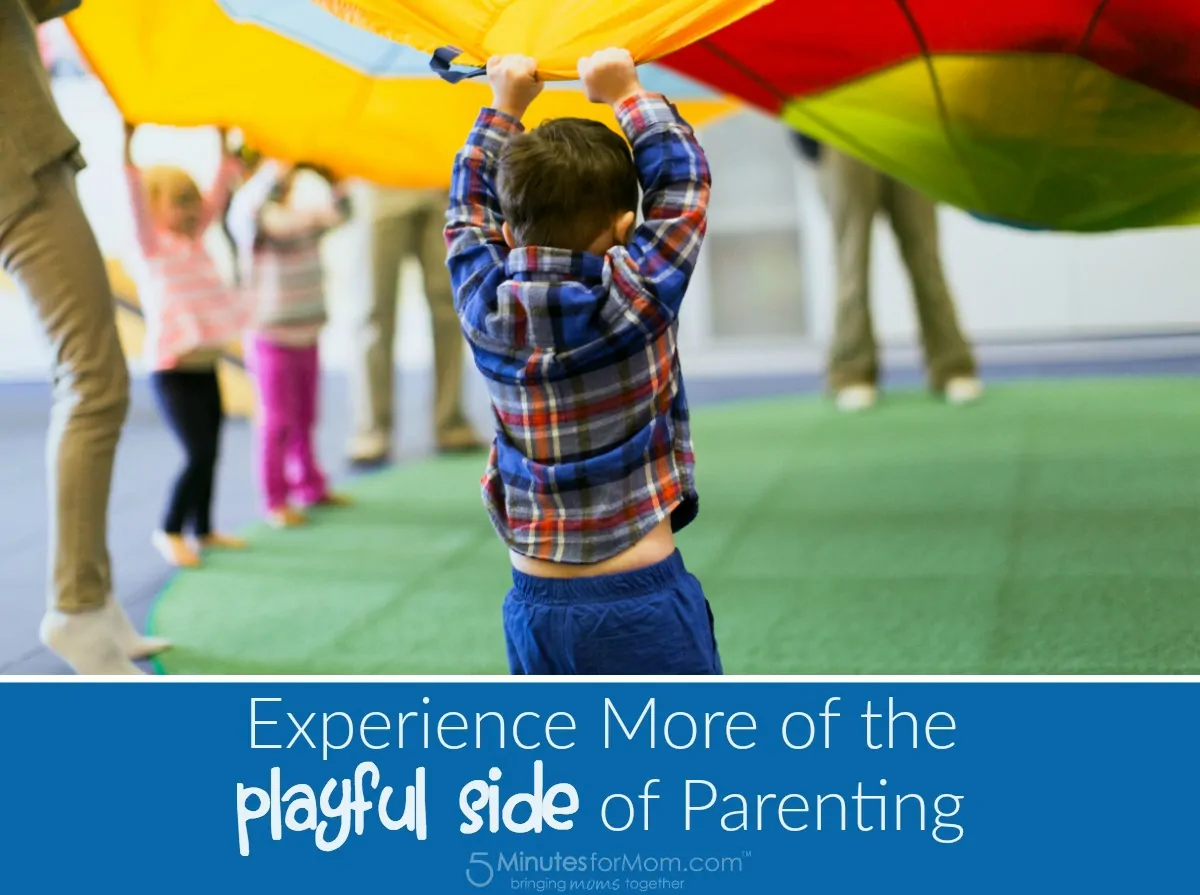 I'll never forget the first time I saw my nephew's face light up with wonder at a Gymboree Play & Music class.
I wasn't yet a mother myself, and I'd come along with my sister and her son to the class. As he climbed through the colorful tubes, reached out to burst bubbles and toddled around the bright play structures, I was blown away by the wonder of childhood.
I couldn't wait to have children of my own.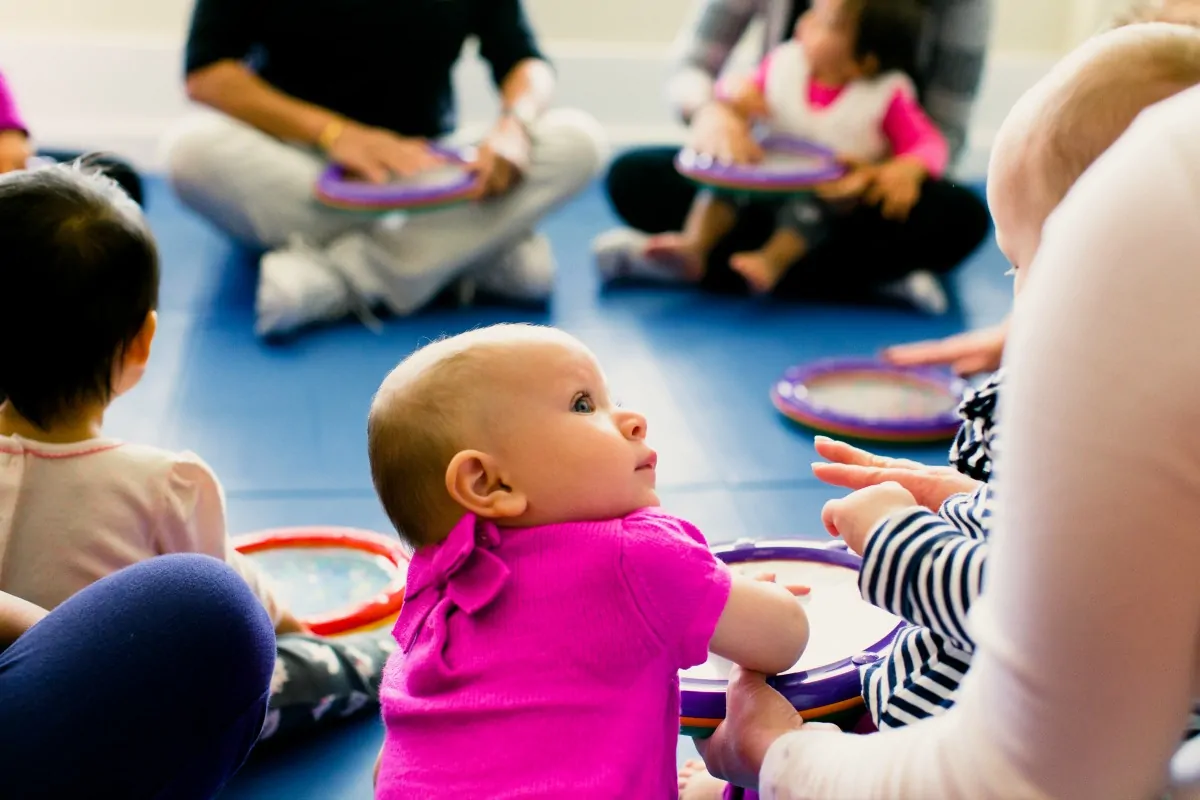 The room was full of young mothers and their toddlers. The women chatted, laughed and enjoyed a break from their usual routine.
My sister relaxed and spent time with the other moms as I played with my nephew and soaked up the joy.
Becoming a mother is the most amazing journey… but it can be lonely… and challenging.
The best way to thrive as a happy mom is to spend time with friends and play with your children in a relaxed setting where you don't feel judged.
But, chances are high, most of your long-term friends didn't have babies at the exact same time you did. So you need to make new friends.
And making new friends when you're cooped up in the house is impossible. You need to sign up for a class and meet women who are at the same stage of life that you are.


Gymboree Play & Music classes are the perfect place to have fun with your child and make the friends you need to nourish yourself as a woman.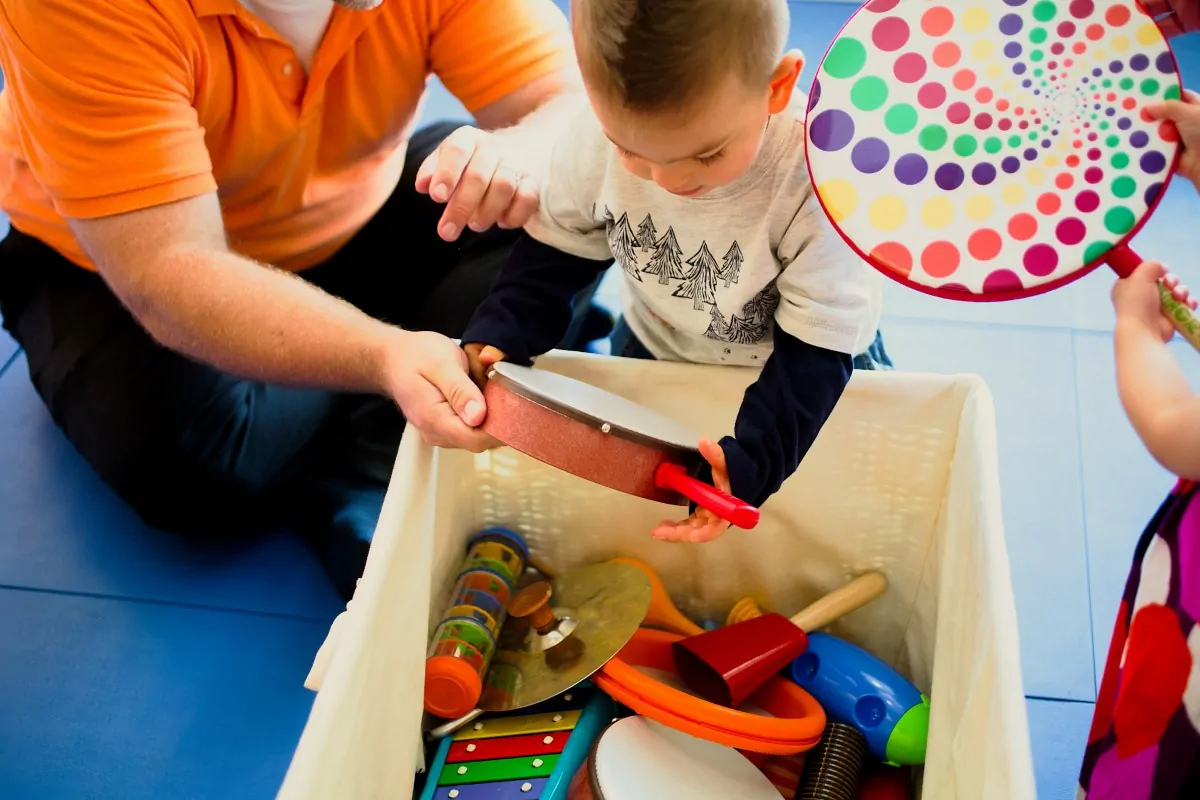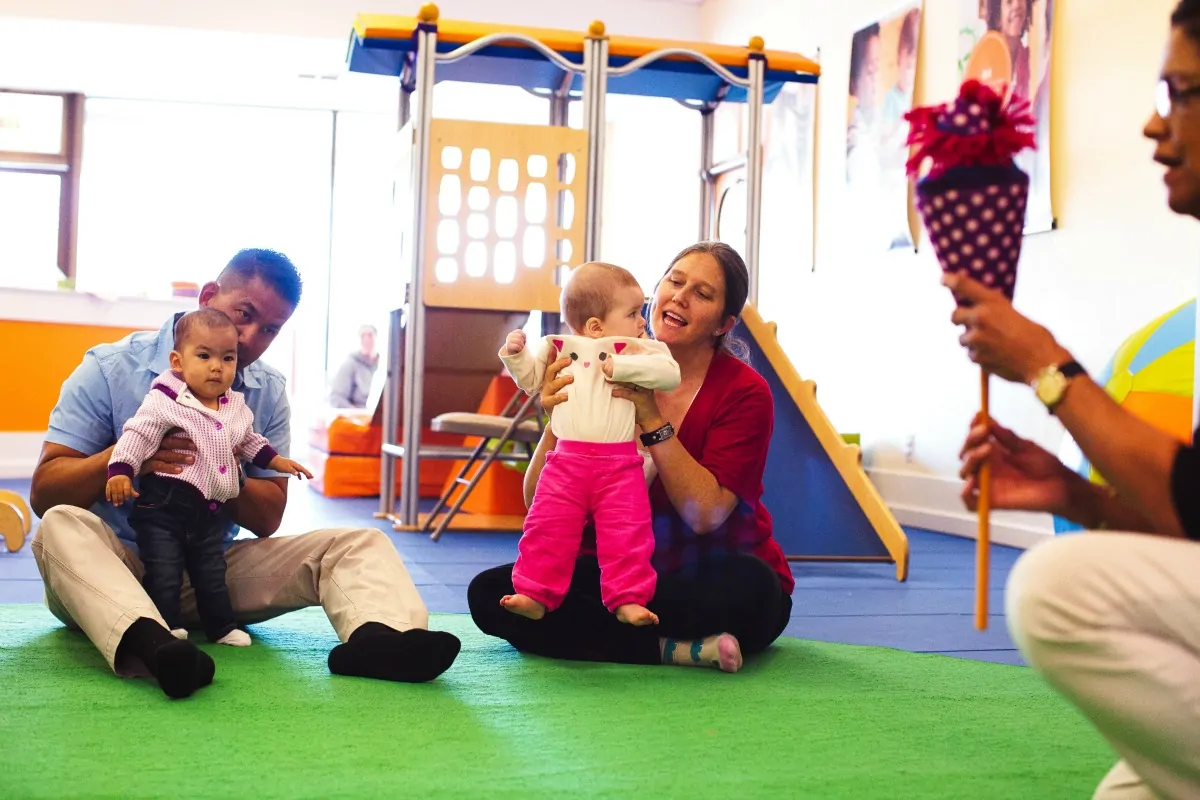 Moms know even the simplest adult small talk can be riveting after a day alone talking only to a baby.
[Tweet "The simplest adult small talk can be riveting after a day alone talking only to a baby."]
Gymboree Play & Music
Since 1976, Gymboree Play & Music has encouraged children's development and inspired families through play, music and art classes for parents and children ages newborn to five.
In honor of their 40th anniversary, Gymboree Play & Music, is inviting parents to embrace the play in everyday by experiencing the joy of PlayFull Parenting.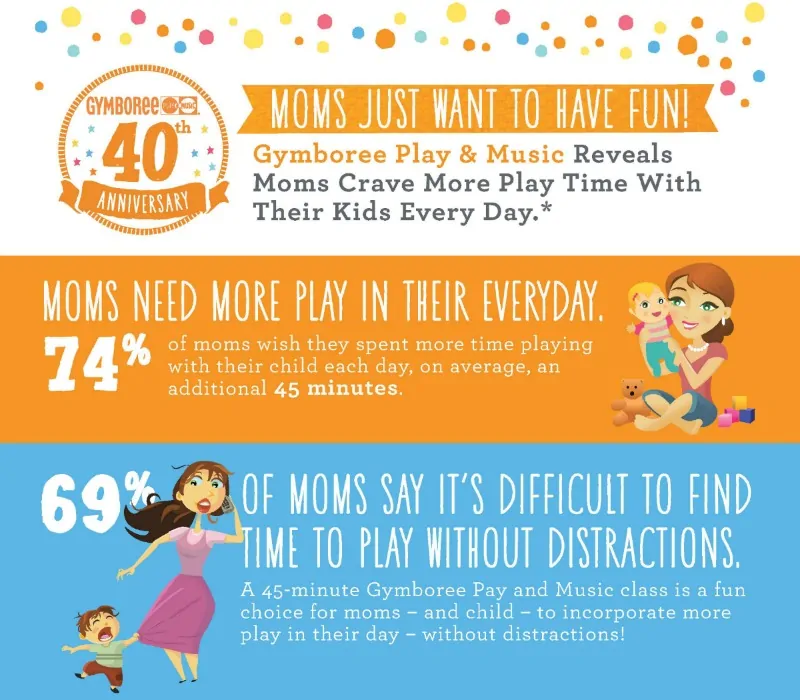 Click Here for the full infographic
The PlayFull Parenting movement is all about helping modern moms find more ways to add play into their day.
Gymboree Play & Music is offering parents a free class at participating centers nationwide.
40 Ways to Add More Play Into Everyday
Sometimes we moms need reminders and suggestions for ways to add more fun into our routine. Download and print this stack of play cards with 40 unique ideas for adding more play.
40 Ways of Play Cards – Free Printable
I love the variety of ideas. There are fun twists to make games your kids may already play even better.
Here are a few of my favorites…
#19 TUNNELS
Engage in tunnel play at home by lining up chairs and draping with a sheet. Shine a flashlight into the 'cave' before entering!
While my kids have always played "forts", I never thought of helping them put together longer "tunnels" and then using a flashlight to guide the way. How awesome!
#21 FEET PAINTING
Instead of finger painting, flip it upside down and try feet painting with your child. Lay down a white drop cloth and have fun stomping around with your colorful toes!
#38 COLOR HOP
Play "color hop" by placing pieces of construction paper on the ground. Shout-out the color you hop on as you "1, 2, 3…Hop"!
Get the full list of the 40 ideas in this free printable Gymboree 40 Ways Cards.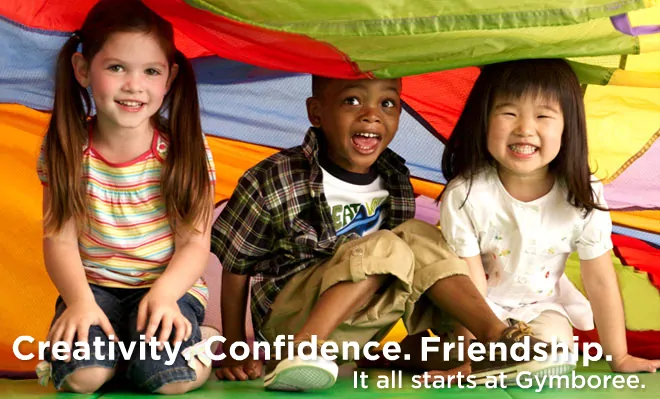 For more information, or to find a Gymboree Play & Music location near you, visit gymboreeclasses.com, and follow along on YouTube, Facebook, and Instagram.
Pin It for Later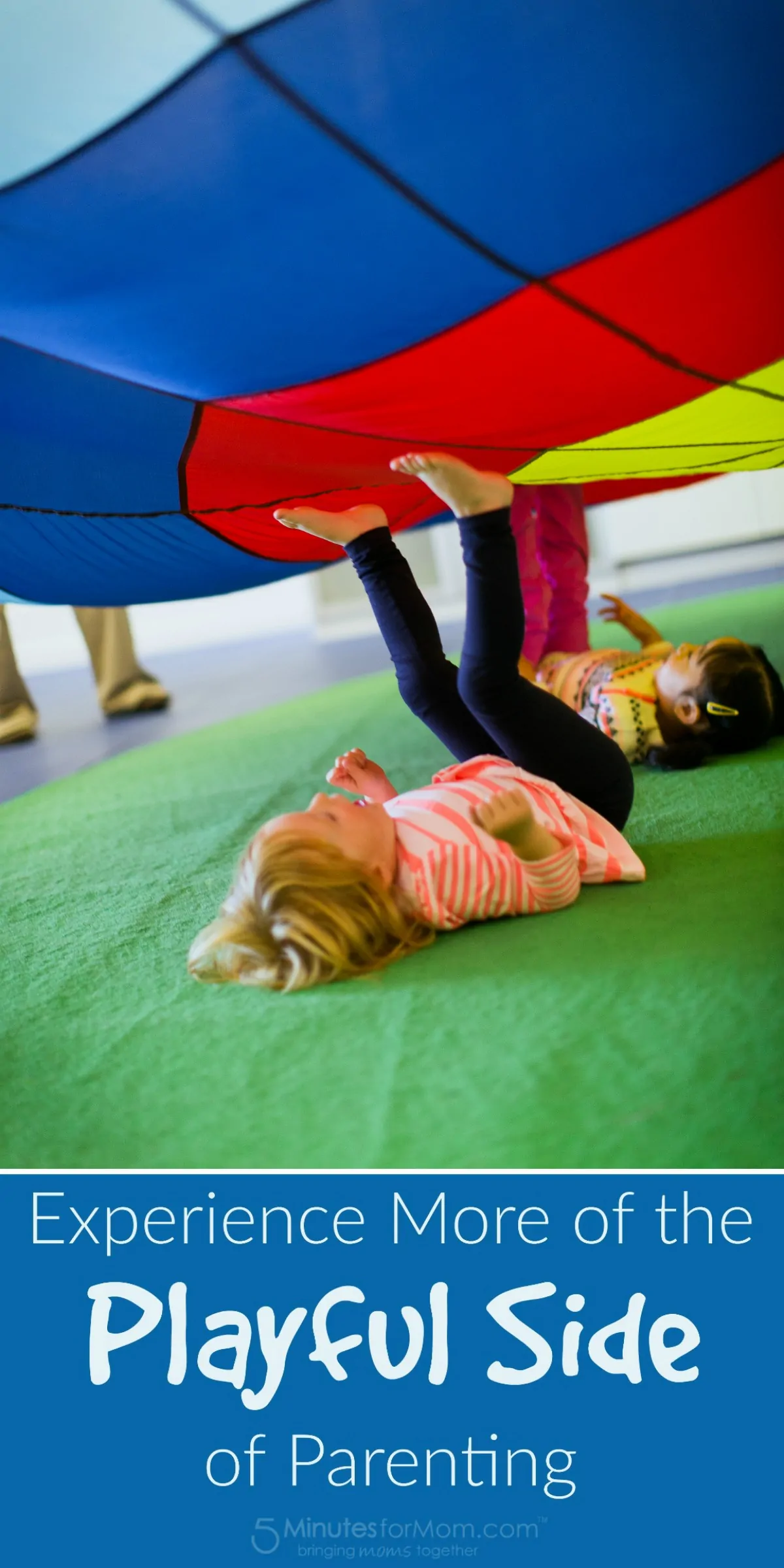 Written by Susan Carraretto, co-founder of 5 Minutes for Mom
Talk with me: @5minutesformom and Facebook.com/5minutesformom
Pin with me at pinterest.com/5minutesformom