This post may contain affiliate links. Read my disclosure policy here.
How many hours per week do your kids spend listening to headphones? How loud is the volume? My bet is you don't even want to think about the answers to those questions. Well, we've got a way to help protect your children's precious hearing…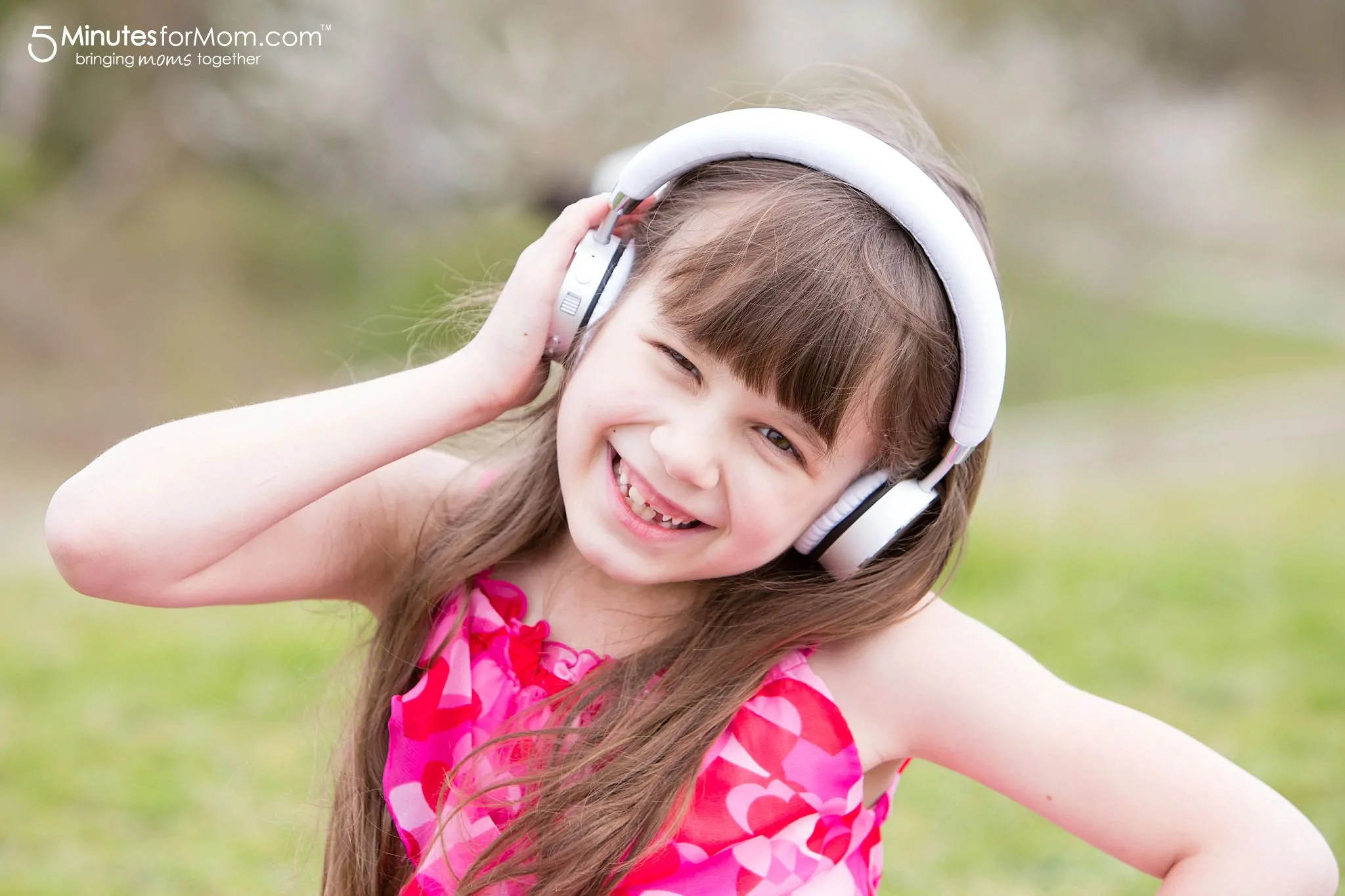 The other day, I shared a post about the risks to your children from Noise Induced Hearing Loss (NIHL). The damage our kids are doing to their hearing when they listen to headphones with the volume set too high is shocking… but the good news is NIHL is preventable.
The easiest way to reduce the chance of your children suffering from Noise Induced Hearing Loss is to limit the volume of their headphones.
That might seem impossible… but thanks to the Puro Sound Wireless Headphones for Kids, you don't even have to ask them to turn down the volume.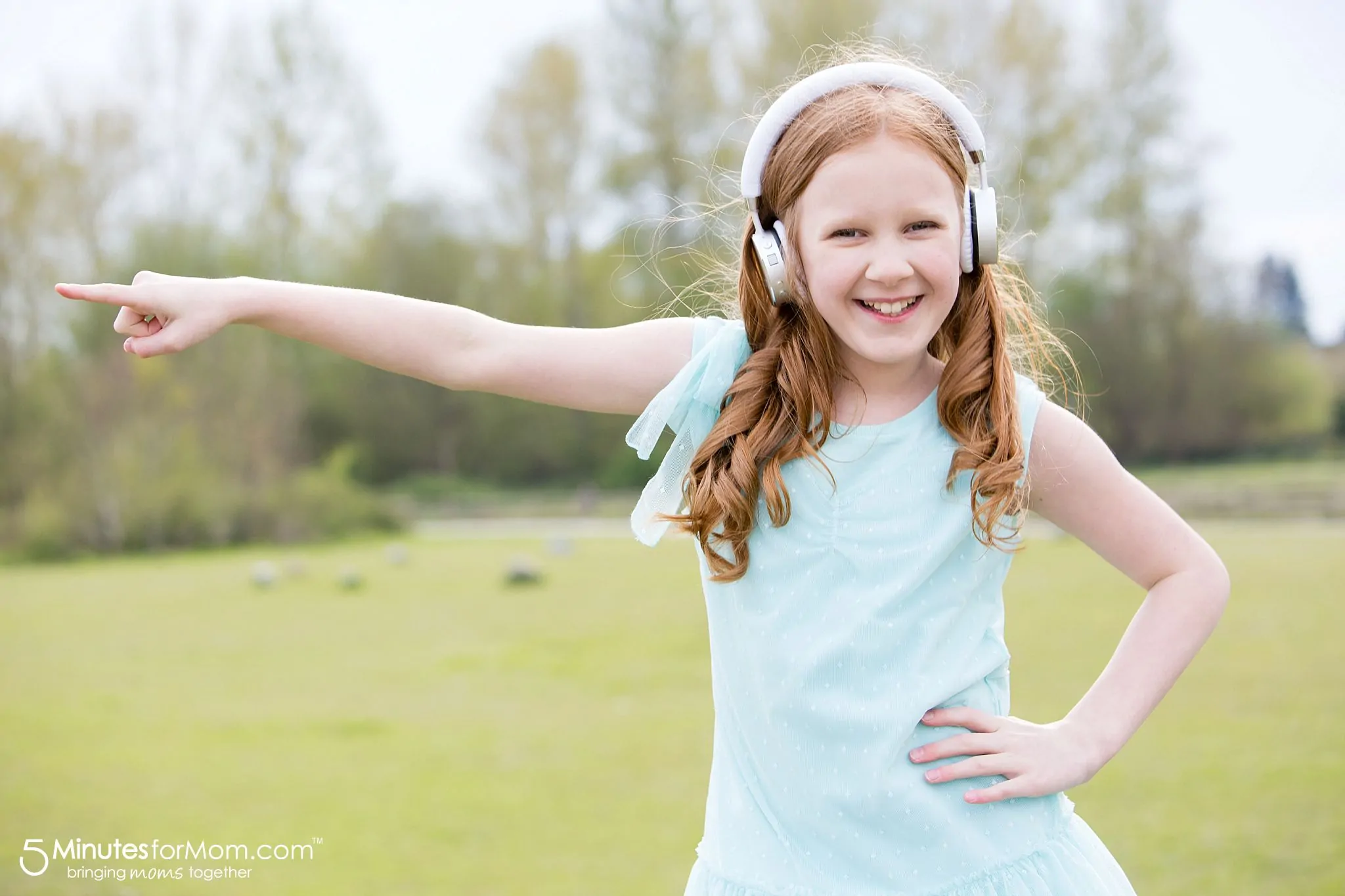 These headphones for kids limit the volume to a safe level of 85dB.
And don't worry… your child won't even complain that it doesn't seem loud enough. Since the sound is such high quality and the headphones cut out background noise so effectively, they won't feel the need to have the volume higher.
I tested these kids' headphones out and the volume was definitely loud enough.
My girls are ages 8 and 10 and I'm constantly worried that they listen to music too loudly through their headphones. When they tried out these, they didn't even realize the volume was limited. They never tried to turn it louder because the sound felt loud enough.
And very important — they look COOL!
My girls loved the sleek and stylish design.
Puro Sound headphones for kids…
Block out 82% of the background noise.
Limit volume to 85 dB — the maximum safe listening level as recommended by many organizations.
Sound awesome thanks to Studio Grade Audio quality with patent-pending Puro Balanced Response® curve.
Here are all the details…
Type of headphone: On-ear headphones
Volume limiting: 85 dBA sound Limit
Ambient noise reduction: 82% of noise
Wireless: Bluetooth® 4.0 wireless headphones
Wireless range: Up to 30 feet from Bluetooth® source
Battery life: 18 hours playback; 200 hours standby
Battery type: Lithium ion rechargeable
Drivers: 40 mm custom dynamic drivers
Dynamic range: 20Hz – 20kHz with <1% total harmonic distortion
And for such high quality headphones, they are reasonably priced at $79.99.
Puro Sound has you covered too with the Puro Sound BT5200 Studio Grade Adult Bluetooth Wireless Headphones.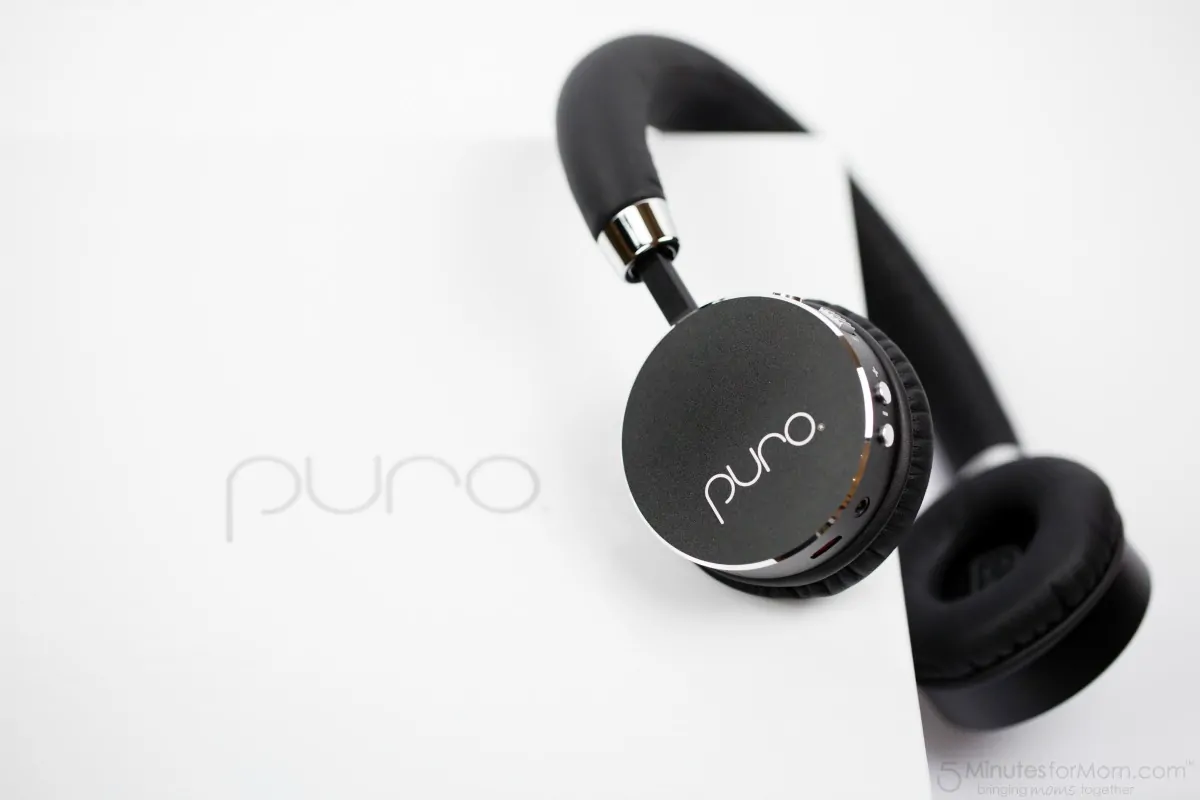 With the adult version of Puro Sound headphones, you're in control of protecting your hearing — but they help you out with Volume Monitoring. The headphones continuously monitor volume levels as you listen, and deliver that information to you through the LED indicator on the ear cup. So you can check to ensure you have the volume at a safe level.
The 82% noise-isolation and studio grade audio quality ensures that your listening experience is never compromised, even in noisy environments.
I tested the LED indicator by taking the headphones off and then raising the volume to watch the indicator change color. I could tell by how loud the sound was coming from the headphones, that the "safe" zone of below 85dB was where I would keep it.
If your husband or your child was wearing these headphones and you saw the light indicator change from green to yellow or red, you could remind him to turn it down.
The adult headphones also have a built-in high sensitivity microphone for making phone calls.
I found the sound quality of both the children's and adult's headphones to be top-notch. Wireless headphones are so great for everyone and you don't have to worry about your kids getting tangled in cords.
You'll be amazed how lightweight yet durable these are thanks to the aluminum construction.
The Puro Sound BT5200 Studio Grade Adult Bluetooth Wireless Headphones are priced at $129.99.
Coupon Code
We've arranged an exclusive discount code for you.
Use the promo code 5MINUTES4MOM for 15% off all orders on the Puro Sound website.
Giveaway
Win a set for a family of four.
One lucky winner will receive a set of two pairs of Puro Sound Studio Grade Adult Bluetooth Wireless Headphones and two pairs of Puro Sound BT2200 Studio Grade Children's Bluetooth Headphones. The prize pack is worth $420!
Enter using the widget below. Open to the US only.
Pin it for Later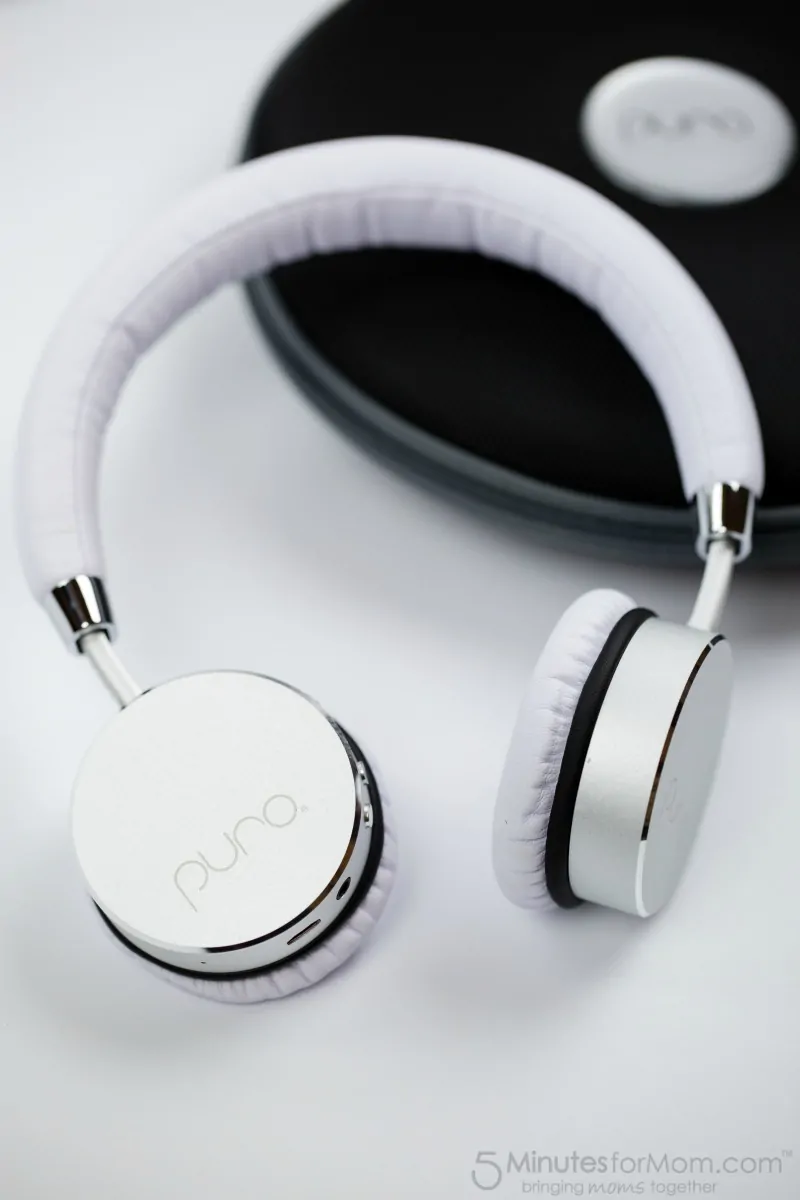 Puro Sound sent us samples to test and is providing prizing.
Written by Susan Carraretto, co-founder of 5 Minutes for Mom
Talk with me: @5minutesformom and Facebook.com/5minutesformom
Pin with me at pinterest.com/5minutesformom