This post may contain affiliate links. Read my disclosure policy here.
Rachel here with a quick and easy Valentine's Day Treat Bag you can throw together in minutes. This is so much fun for kids to make on their own and is a cute way to share Valentine's Day treats with friends.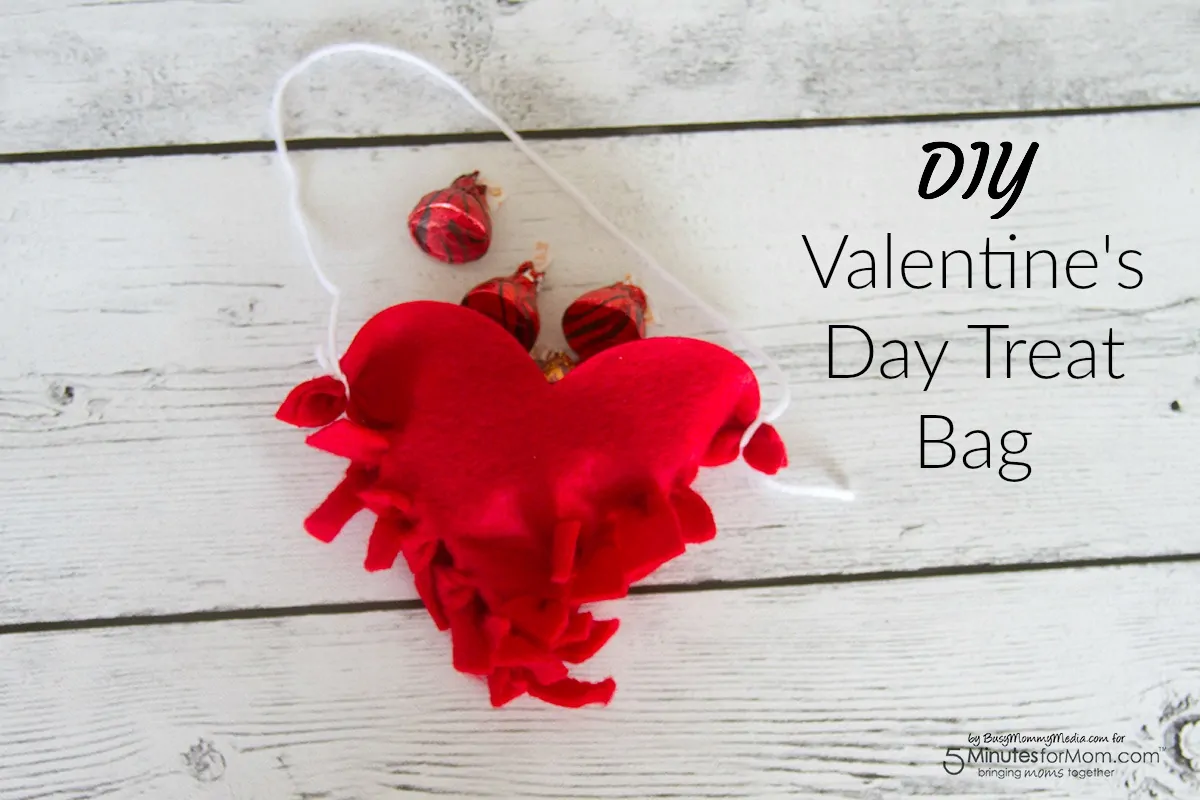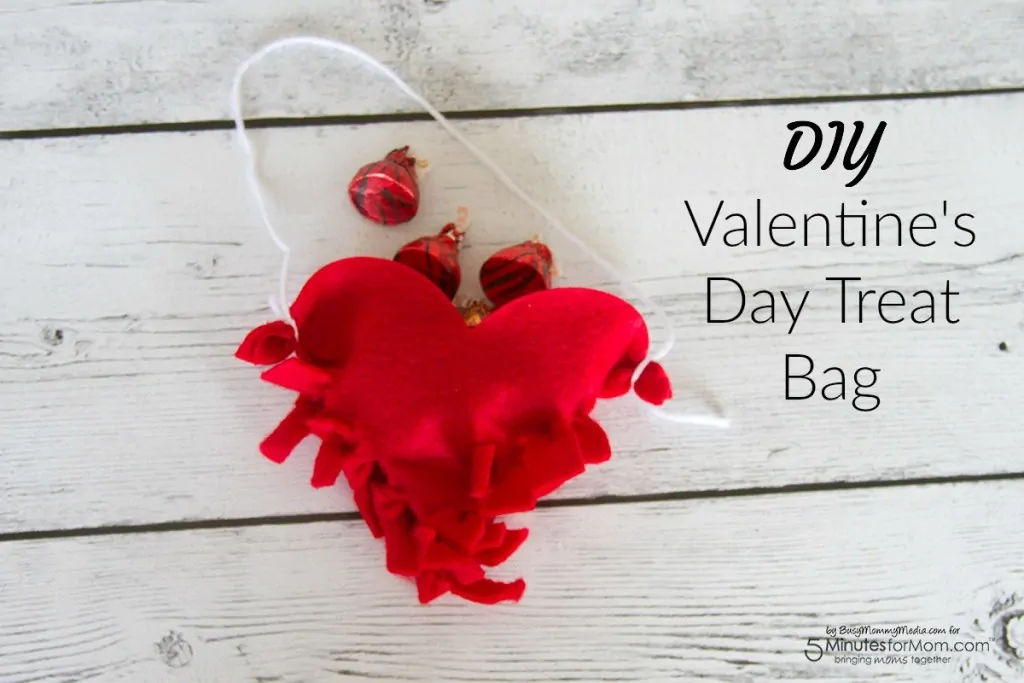 One of the best parts of Valentine's Day is sharing treats with friends. This cute little Valentine's Day Treat Bag is easy to make and is such a fun way to hand out your Valentine's Treats. I had my kids join in and make these with me and they had a great time.
This project is so adaptable. You can make these bigger or smaller, change the color, whatever you'd like to do to personalize it. You could even use fabric paint or glue embellishments onto the front of this to decorate it. Get creative!

Supplies Needed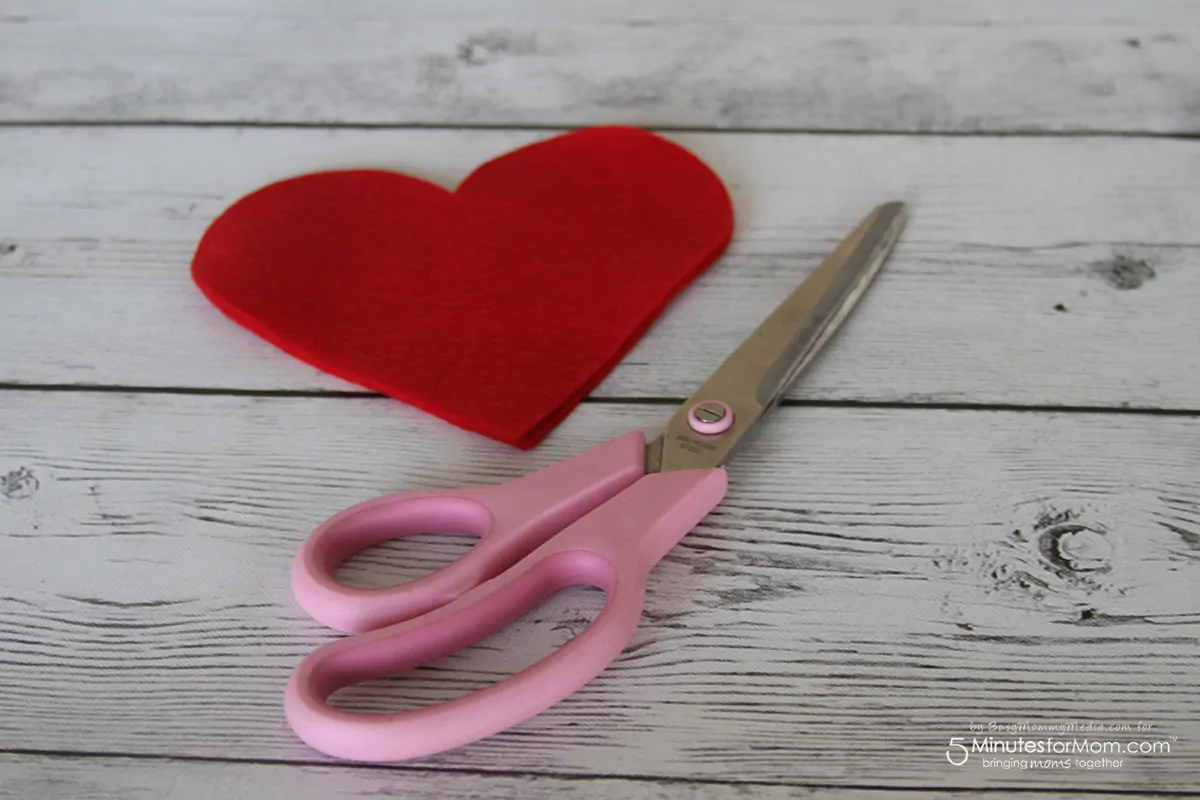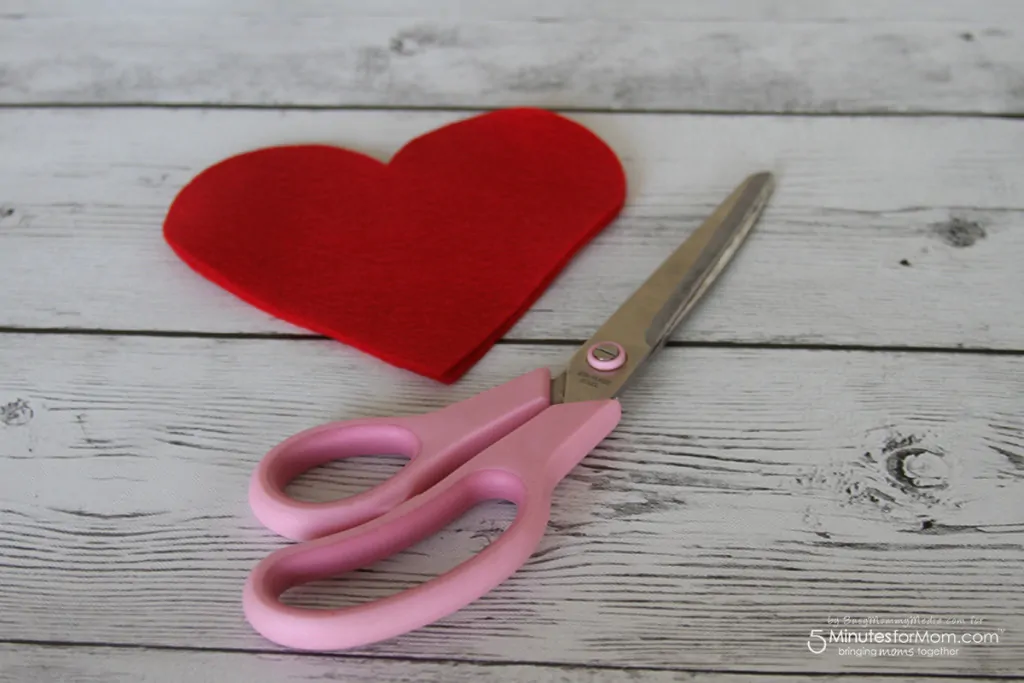 Felt hearts (or pieces of felt that you can cut into hearts)
Scissors
Yarn
Instructions
line up two felt hearts so the edges are even with each other. Cut a fringe around the hearts, leaving a section at the top without a fringe.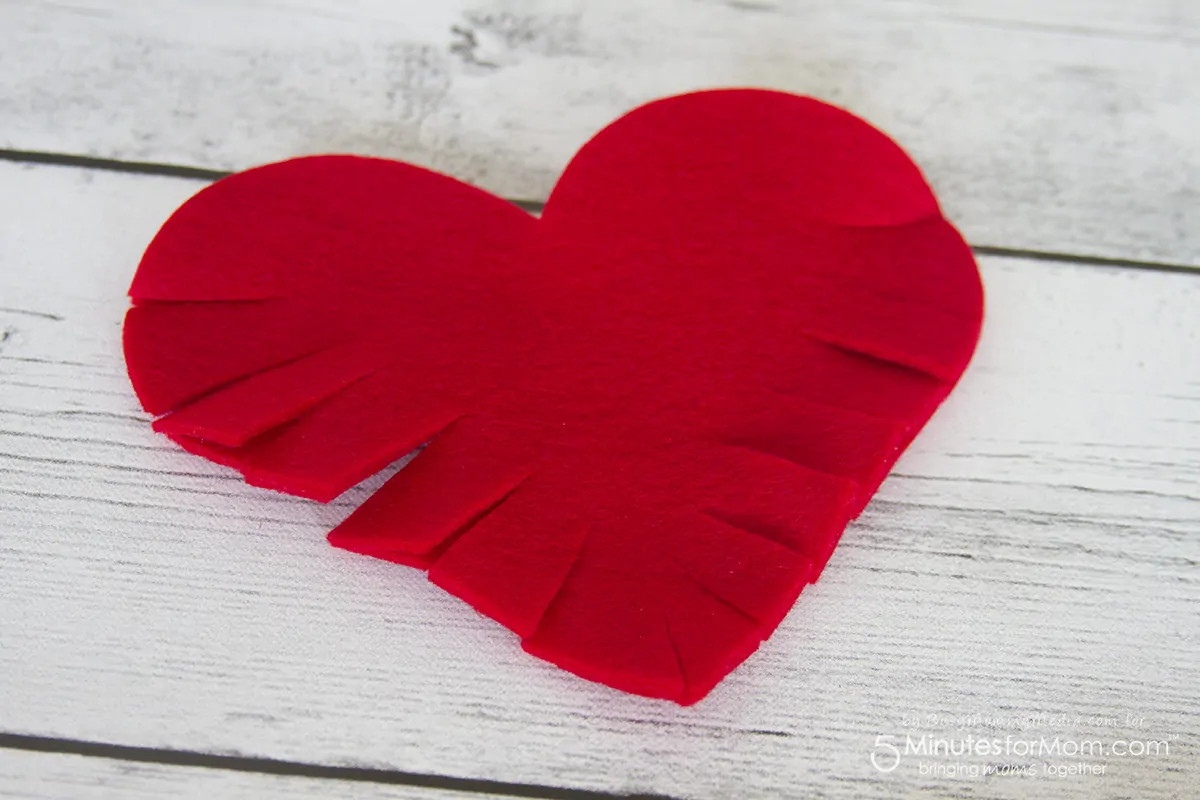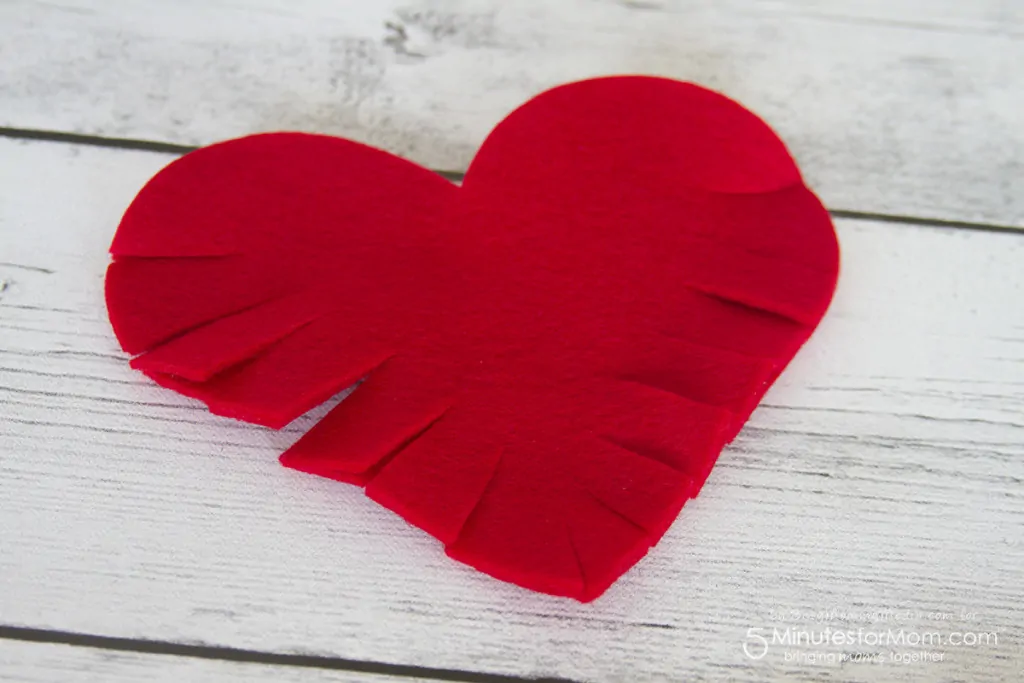 Tie the matching fringe pieces from the top heart and the bottom heart together. For smaller treat bags you may need to make skinnier fringe pieces so that you have a longer piece to work with. Larger hearts are easier for younger kids to work with.
Work all the way around the heart until all your fringe pieces are tied.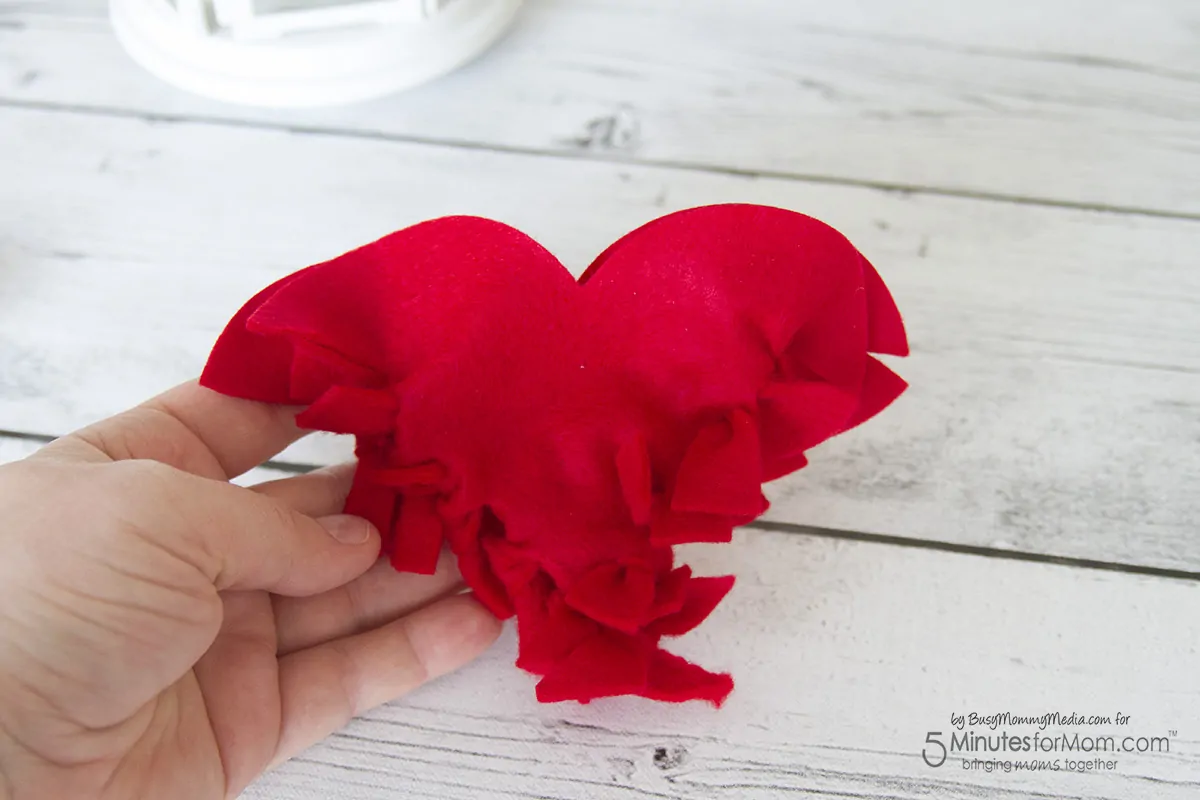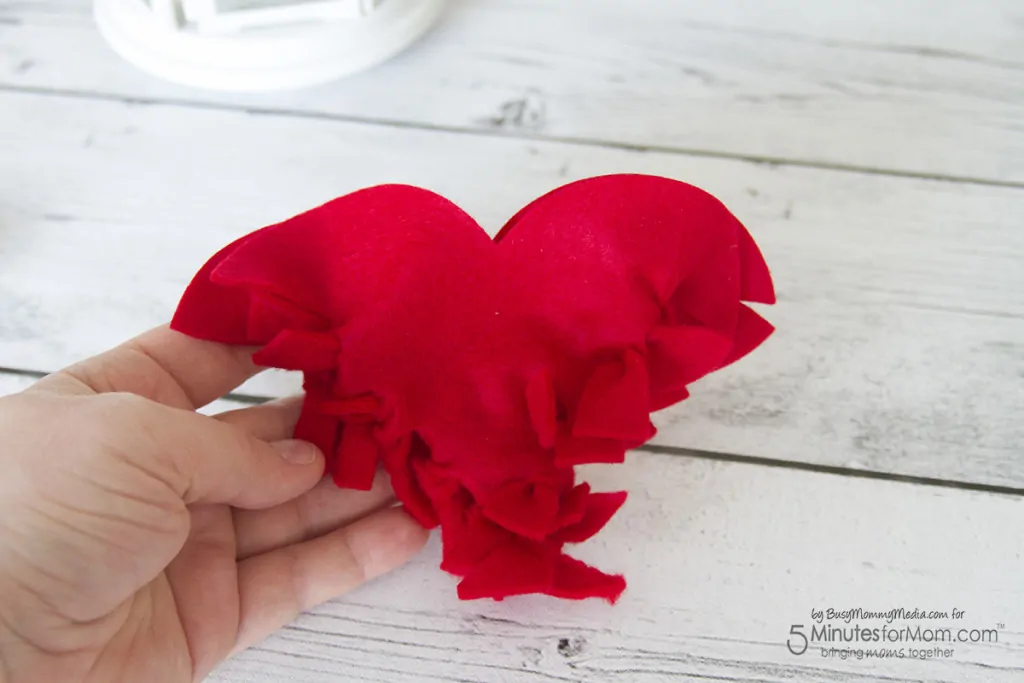 Use a piece of yarn and tie one end to each side of your heart treat bag.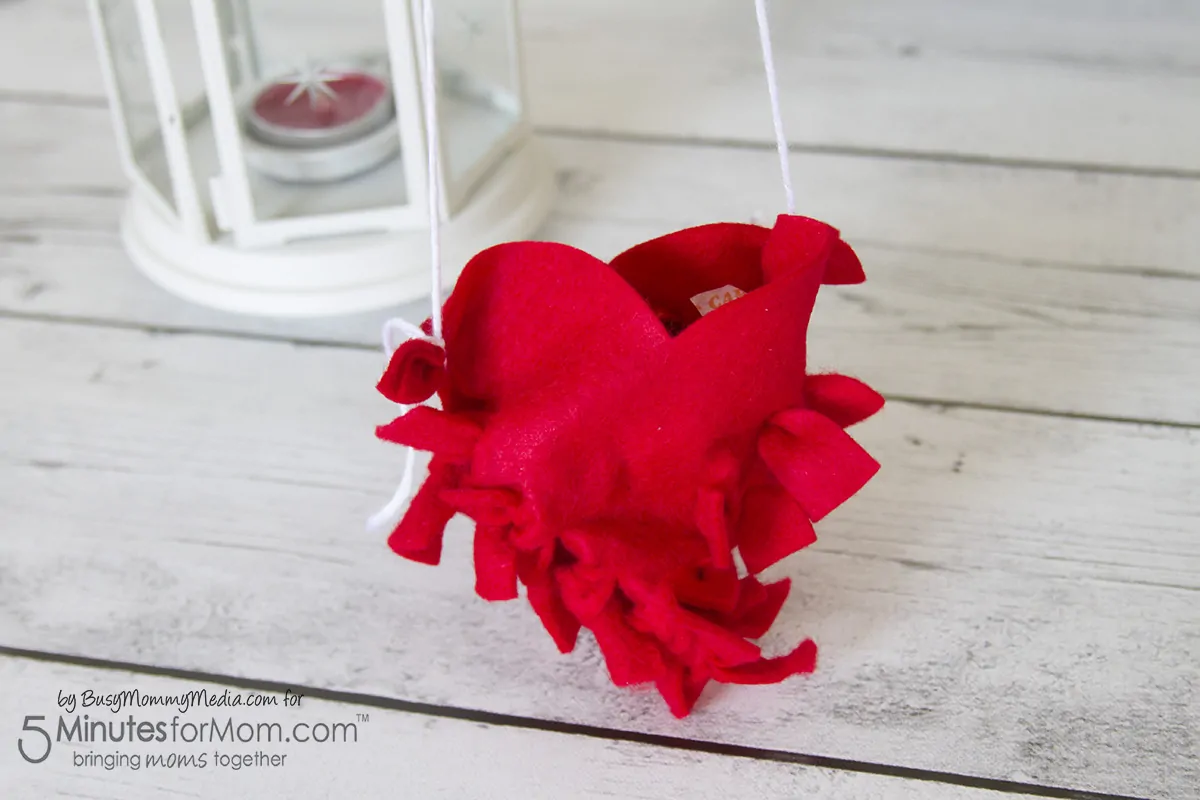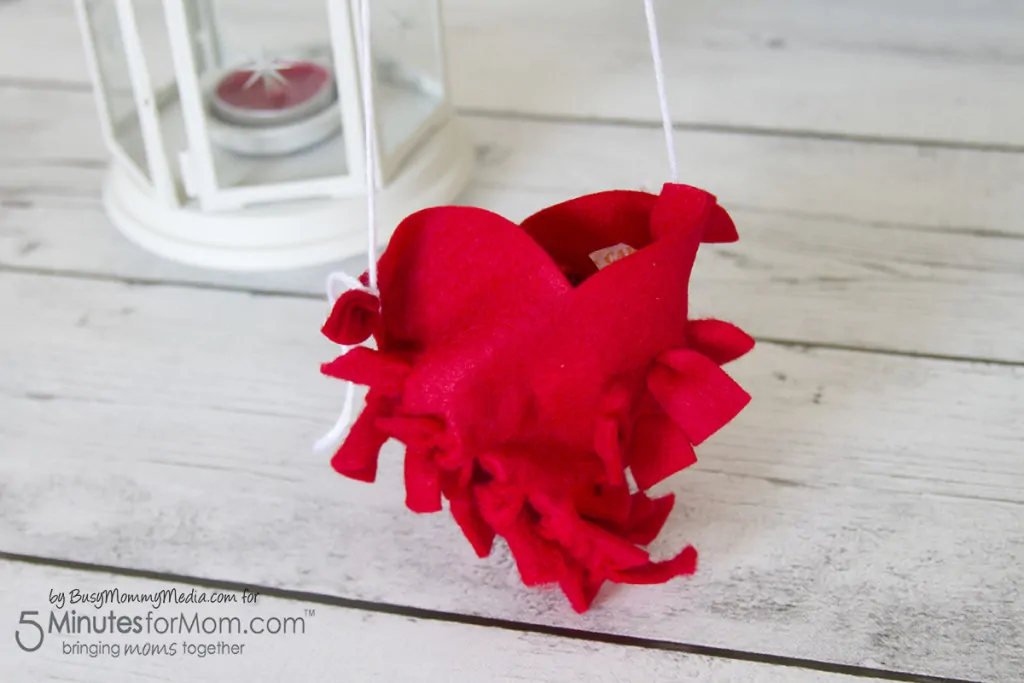 Fill up your Valentine's Day Treat Bag with candies and share it with a friend. These would be so much fun to make during a Valentine's Day party.
[Tweet "Make an easy Valentine's Day Treat Bag out of felt"]
Another Fun Valentine's Day Craft
You'll also love this Valentine's Day Craft…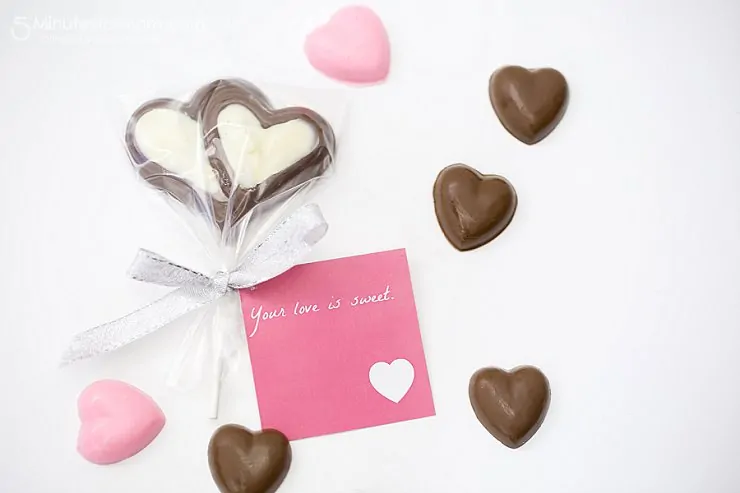 Pin it for Later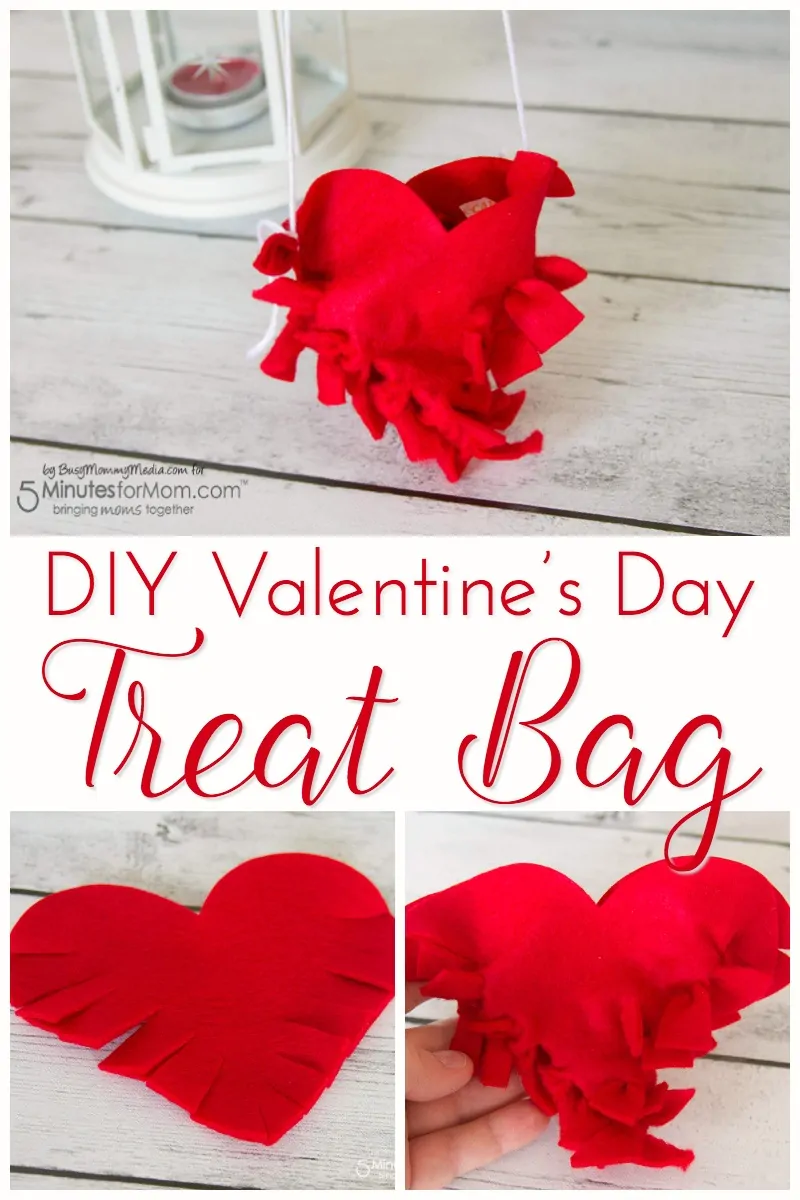 Written by Rachel Lister, blogger at Busy Mommy Media.