This post may contain affiliate links. Read my disclosure policy here.
ABC TV invited 5 Minutes for Mom contributing blogger Dawn Cullo to Los Angeles, CA to attend the ABC TV media trip. Dawn's expenses were paid for the trip but no other compensation were paid and all opinions are Dawn's.
While I was in Los Angeles in December I had to opportunity to sit down with Chris Harrison, host of The Bachelor, to chat about the upcoming Season 20 Premiere. I have watched The Bachelor since season one but it's my mom that is a die hard fan. She watches the show and then talks with her friends about it the next day. When she heard that I was going to meet Chris Harrison as part of the ABC TV Event press trip even she wanted to come!!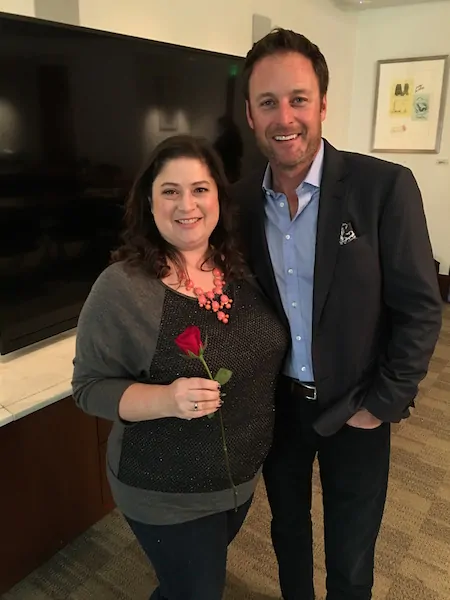 Season One
Chris revealed that the first season of The Bachelor was only picked up for six 1-hour episodes. Now, for season 20 there will be ten 2-hour episodes, at least one 3-hour episode and a special. In total they will produce 23 -24 hours of television.
When the show started there were no blogs and no social media. The producers could control the message and only do interviews with shows like Entertainment Tonight. There were no public dates and the likelihood of spoilers was low.
Once social media started to grow with Facebook, Twitter and Instagram the show had to embrace it and stay with the generation at hand. They now go on public dates and use social media to their advantage to help grow the show.
The newest Bachelor, Ben, is 26 and his generation is what they strive to remain relevant with. Over time the show has had to change with the audience but still try to remain relevant to those viewers (like my me and my mom) who have been with the show from season one.
Favorite Season
When Chris Harrison was asked about his favorite season he said that while they have all been enjoyable, it's more personal for him as to which season is his favorite. He revealed that season two, with Bachelor Aaron Buerge, is his favorite season because that is when the show took off and become very successful.
You could not turn on TV or pick up a magazine and not hear or read about The Bachelor, everyone was talking about the show and 33 million people watched the finale. He said that it was awesome to be a part of the show at that time and this milestone makes season two his favorite.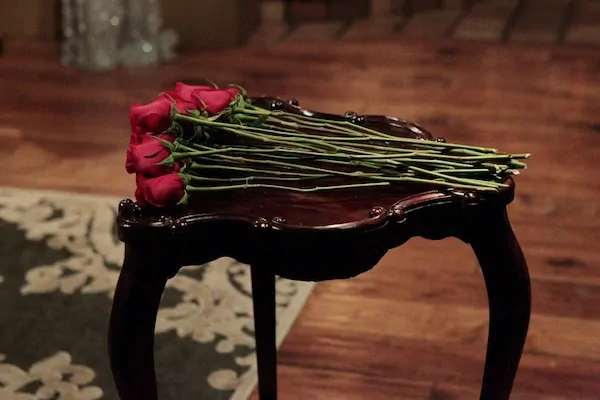 Trista and Ryan
Then along came Trista Rehn, she was a season one runner-up on The Bachelor and the first Bachelorette. Trista's season is the highest rated The Bachelorette with 30 million people tuning in to the season finale where Ryan Sutter proposed to her.  When the show first started the public thought it wasn't a great idea and that it was crazy to have a woman "in charge" of the dates.
However, it was the perfect storm, the guys on the show were great, Trista was a great Bachelorette and the public ended up loving it. Chis Harrison feels that if The Bachelorette didn't have that success early on he's not sure it would have survived.
About Ben Higgins
Bachelor Nation was heartbroken when fan-favorite Ben Higgins, the charming software salesman, was sent home by Kaitlyn Bristowe on The Bachelorette. Ben saw a "great life" with Kaitlyn, only to have it disappear before him when he was left without a rose. It wasn't easy for Ben to open himself up to love on The Bachelorette because he's been hurt in past relationships. However, now knowing he is capable of being in love and being loved, he is ready to put the heartbreak behind him as he searches for his one true love when he stars in the milestone 20th season of ABC's hit romance reality series, The Bachelor, returning to ABC on January 4th.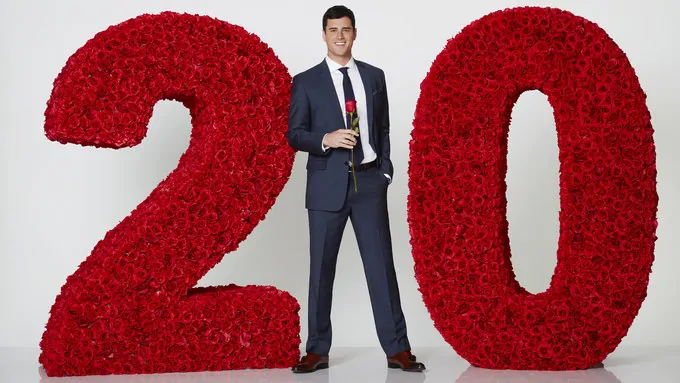 Season 20 of The Bachelor will premiere on Monday, January 4th where Ben Higgins will meet 28 lovely ladies, but by the end of the night only 21 will remain after the first rose ceremony.