This post may contain affiliate links. Read my disclosure policy here.
Every parent wants their children to do well at school… and we also hope they will enjoy school. But what if your child HATES school?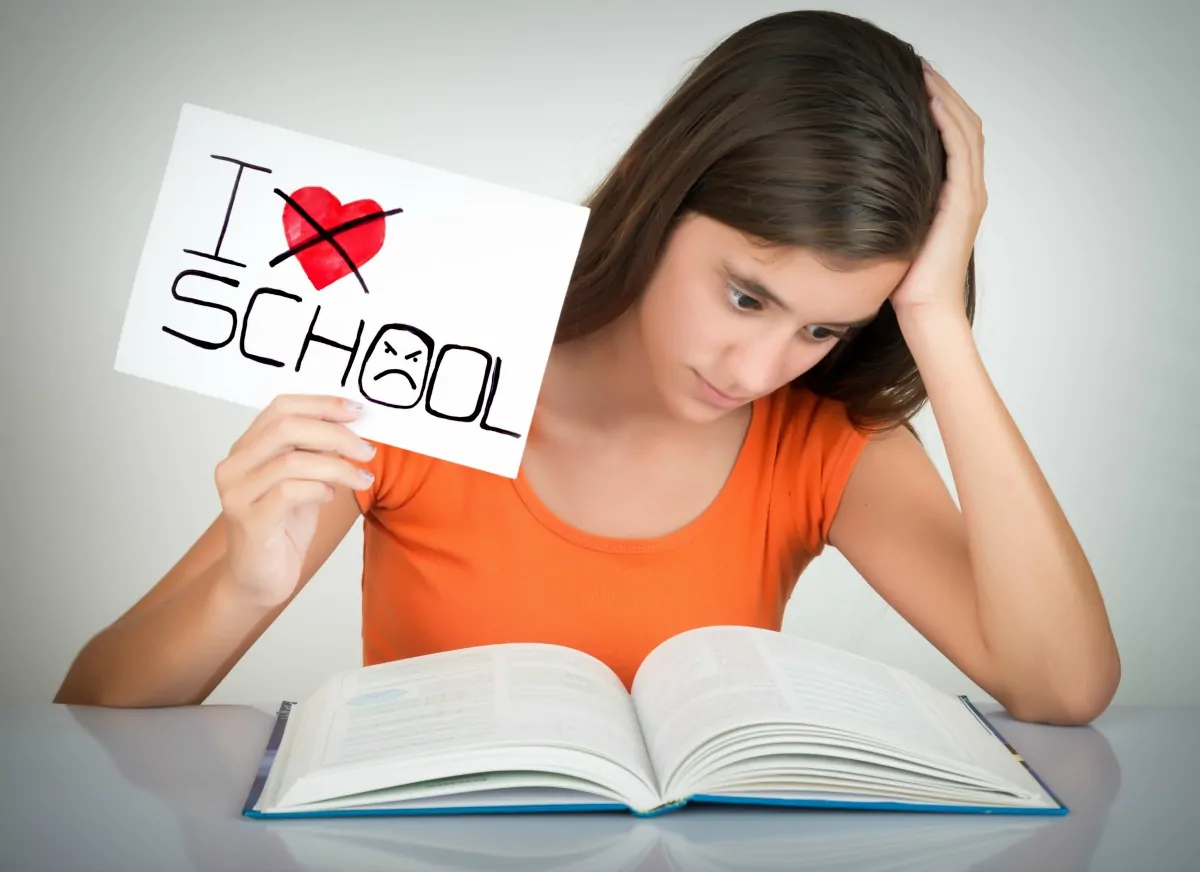 I'll tell you what — life becomes very difficult and emotional for you and your child.
My oldest daughter is 10 years old.
And yes, she HATES school.
It's heartbreaking to watch and exhausting to experience.

I'm not an expert, but I'd assume there are many reasons kids don't like school and it ranges from mild dislike to extreme hatred and anxiety. But there are two very clear and logical reasons some kids don't want to go to school.
Two Possible Reasons Why a Child Hates School
Obviously, one major reason would be bullying. If a child is being bullied, that's got to be the most powerful force to make a child fear and hate school.
Then, there's the other major reason… they struggle academically possibly because of learning differences or ADHD.
Both of these situations are brutal for children and parents.
My daughter is part of the second group. She hates school because she has ADHD and struggles to pay attention and learn through the typical teaching methods at school.
It breaks my heart because I know that if I had the money to send her to some type of specialized private school that could teach her the way she needs to learn that she'd likely flourish and perhaps even love school.
But I don't have any means to replace her public education.
Homeschooling isn't a good option for us… I'm not confident I can teach her since I struggle to even help her with homework and I'm a single mom who needs to work during the day to support us.
Some parents can successfully homeschool in these situations, but what are the rest of us to do?
There aren't any easy answers, but I'm still going to ask…
Do you have any experience as a parent or an educator helping kids who hate school?
Have you blogged about this before? I'd love to read your posts.
Have you shared your journey? It helps to know we're not alone.
Do you have resources or ideas?
I know each child's situation is unique, but I'm hoping we can pull together a variety of resources to help parents like myself who are struggling with how to help our kids better enjoy and learn at school.
In our particular case, my daughter has been getting learning assistance at school for the last few years, but it's not helping enough. While she is at a very good public school and has had nice teachers, for which I'm grateful, it's still not enough.
I need to find more ways to help her at home and to encourage her.
Please leave me your comments…
I will review and then update this post with ideas that I find so that other parents can also find help for their children.
Share With Your Friends
We'd love, love, love a tweet or a pin… Thanks so much! 🙂
[Tweet "Do you have suggestions for parents with kids who hate school?"]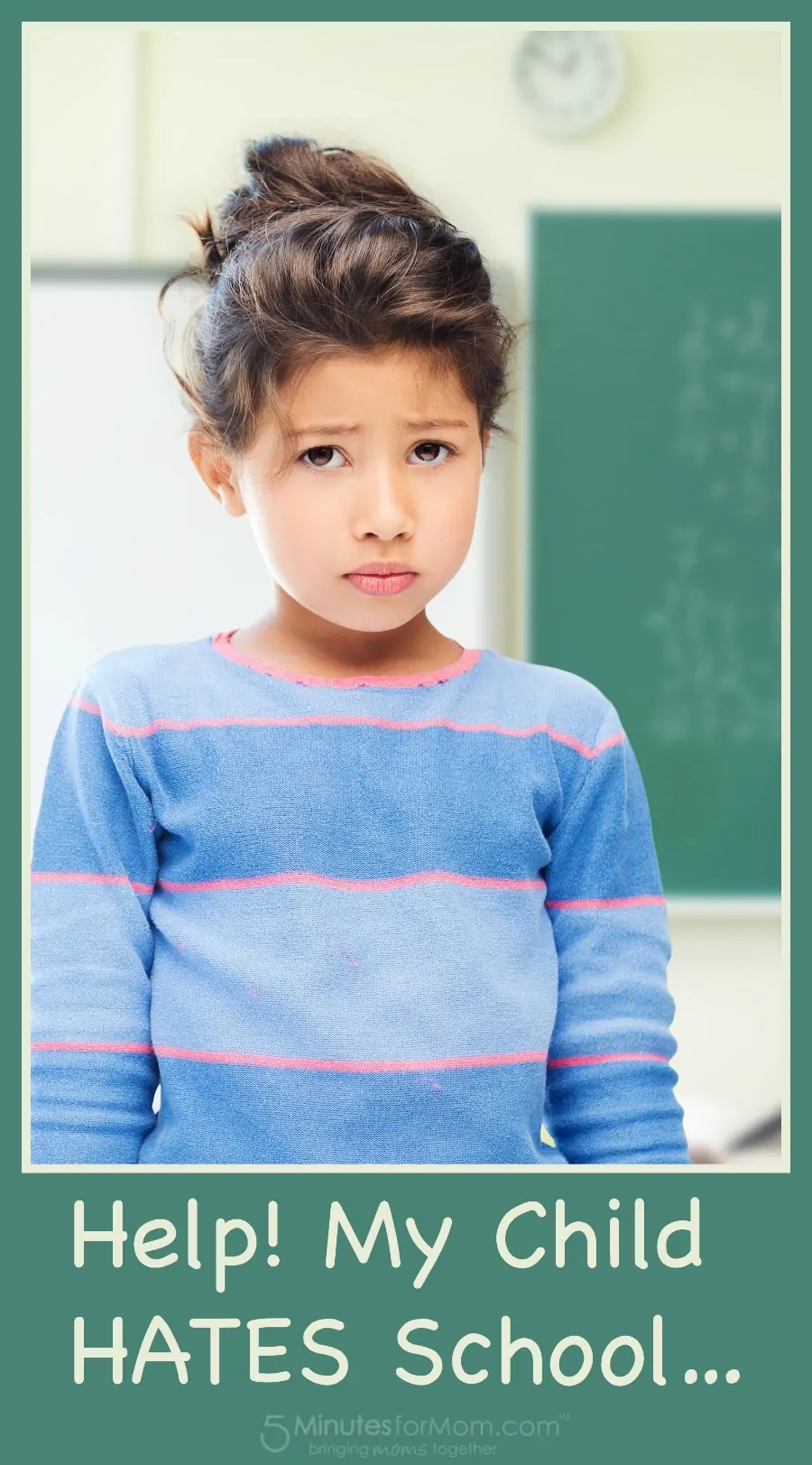 Written by Susan Carraretto, co-founder of 5 Minutes for Mom
Talk with me: @5minutesformom and Facebook.com/5minutesformom
Pin with me at pinterest.com/5minutesformom