This post may contain affiliate links. Read my disclosure policy here.
Rachel here with some reminders on why pretend play is so important as well as some gift ideas for kids and reasons you may want to include some dress-up clothes under the tree this year. This post is sponsored so extra thanks for reading and sharing.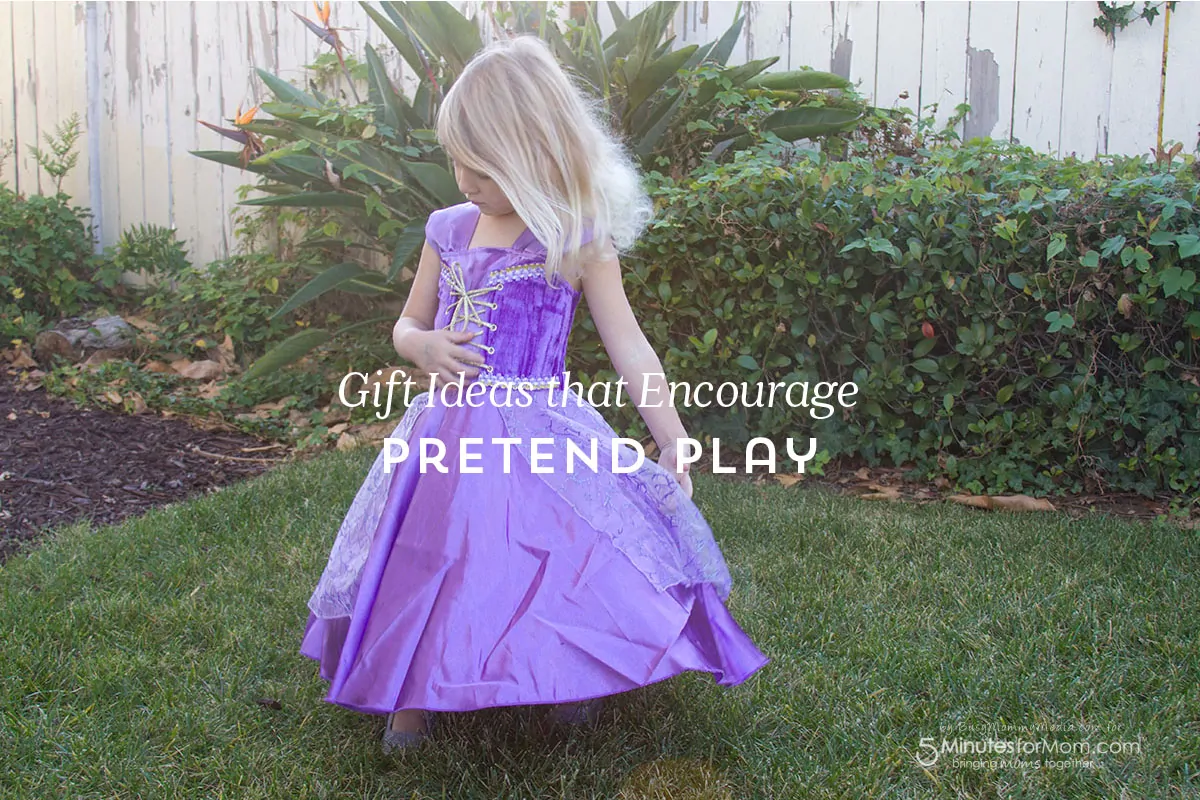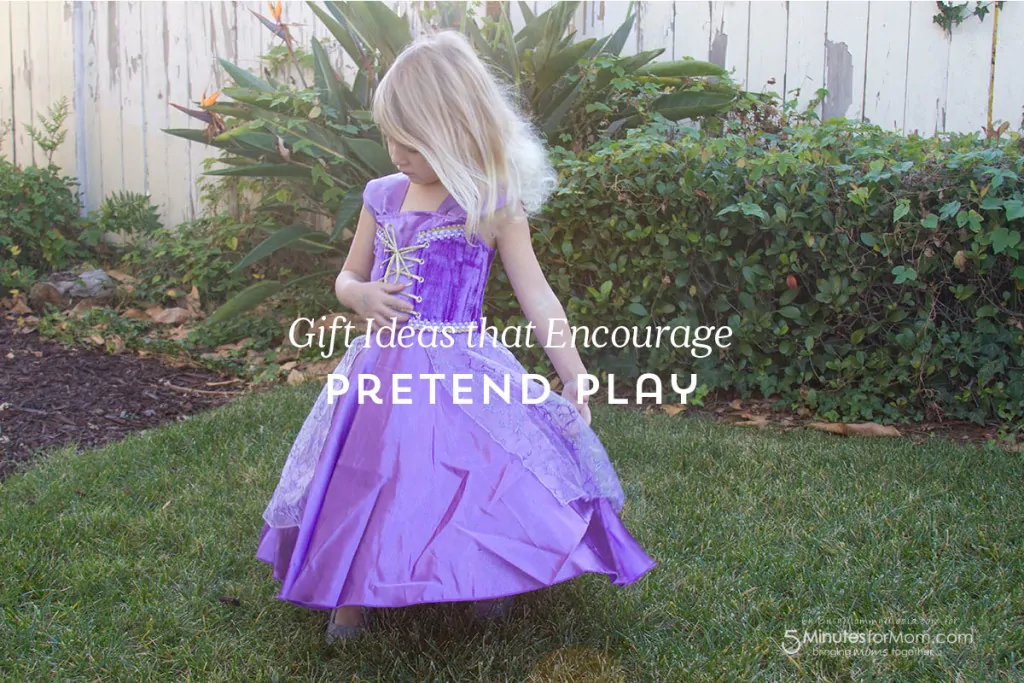 I always love watching my kids use their imagination and immerse themselves in pretend play. It gives me a glimpse into the way they see the world and always makes me smile, plus there are some great developmental benefits to pretend play. I try and encourage pretend play as much as I can with the gifts that I give during the holidays. My kids dress-up year round and love any toys that they can use support pretend play.
I loved pretend play as a child and I try and encourage it in my own kids. Having a daughter after 3 boys has been an interesting experience. They play differently (and my daughter definitely spends more time prancing around in princess dresses than my boys did) but they have all loved pretend play.
One of my daughter's favorite things to do is dress up as her favorite characters. She spends hours prancing around as one princess or another and puts her brothers to work to help her act out her favorite games. It's not uncommon to find her dancing around the house with a reluctant brother who has been volunteered to be her prince.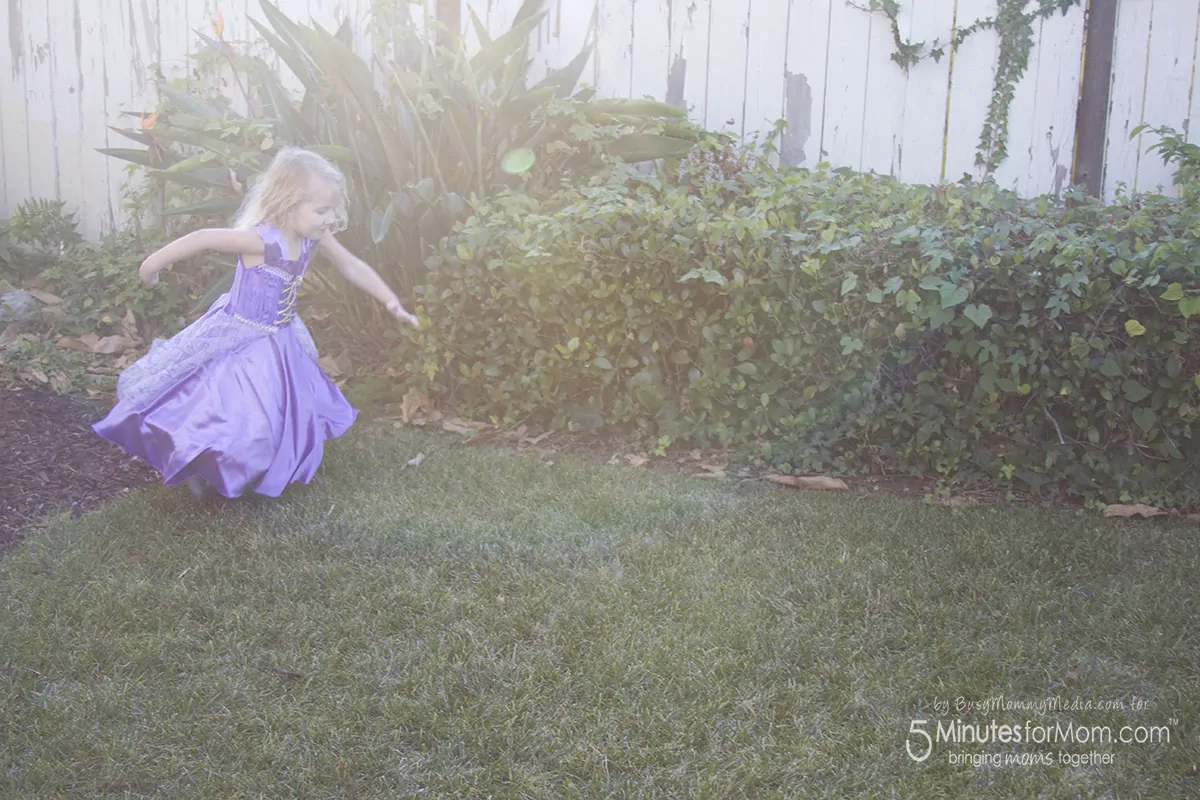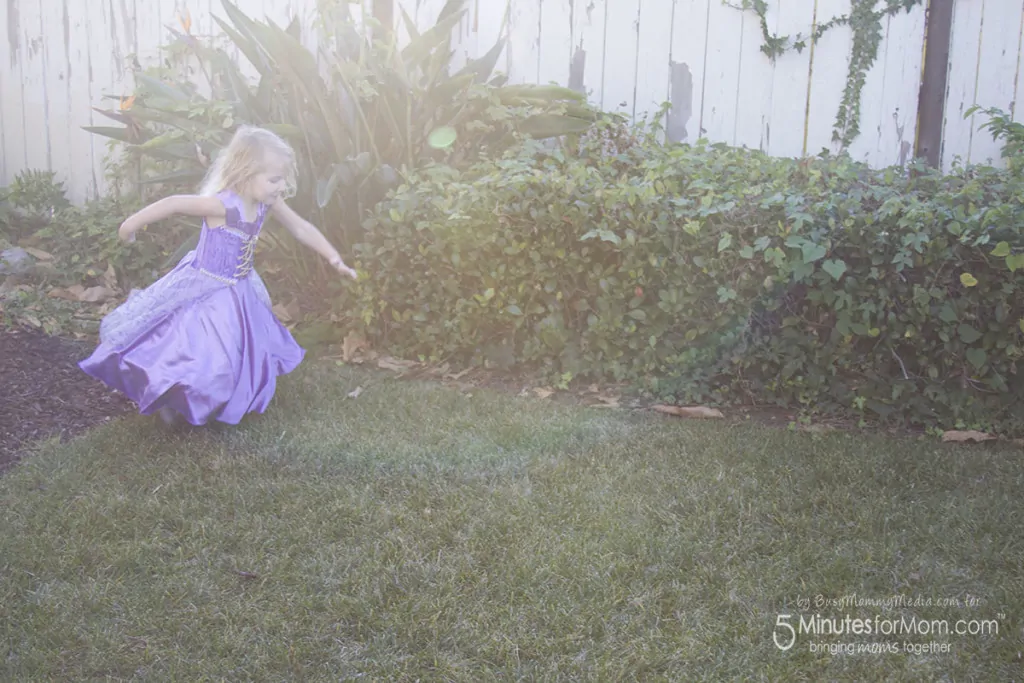 CostumeExpress.com has a great selection of costumes that are perfect as holiday gift ideas for kids. They also have the best prices guaranteed so you know you are getting a great deal. My daughter has been dancing around in a gorgeous Rapunzel costume we found on there, complete with hoop skirt and lace-up front. They also have accessories like crowns, shoes, and more that would make great stocking stuffers.
Here are some of my favorite gift ideas for kids to help encourage pretend play:
Dress-up Clothes – I used to pack away our costumes after Halloween was over until I realized how much my kids love dressing up year-round. Now we keep a box of dress-up clothes in our playroom and my daughter spends 90% of her waking hours dressed up in some sort of costume. She loves it and it encourages her to use her imagination and stay busy doing things that support her development.

Toy Kitchen & Food – Our toy kitchen has been a hit with my boys and my girls. My daughter currently loves dressing up like Cinderella and playing in her toy kitchen "doing her chores".

Child-sized household items – Kids love to have things that are just their size and things like child-sized kitchen items, chairs, brooms, etc. can help encourage imaginative play.

Building materials – My kids love using blocks to build castles or houses and then use some of their other toys for pretend play when they are done building. I like sticking to basic pieces so kids are forced to use their imagination as much as possible.

Dolls – Dolls of all sizes are great for pretend play activities. Even my boys loved playing with dolls when they were younger before they moved into action figures (which, let's be honest, are still dolls).

Toy Money – My kids loved playing with toy money before they even knew how to count it. It was great for playing store or any other number of games and then as they got older it helped them start to recognize the value of different coins.

Puppets – My kids spend hours making up their own puppet shows and that's great for language skills and their imagination. You could make buy puppets, make homemade puppets, or buy supplies for your preschooler to make them with you.

Play Sand – Playing with sand is a fantastic way for kids to get creative. Whether they're playing on a beach, in a traditional sand box, or with kinetic sand, they'll have hours of fun while they enjoy sensory input and creative output.

Tents – I bought a set of tents when my oldest son was little and my younger kids still play with them. They have sparked all kinds of imaginative play activities and are always a hit when we have playdates.
For more great pretend play gifts for the holidays, check out CostumeExpress.com. Costumes for kids are great gifts all year round for birthdays or just as a fun surprise.
Pin for Later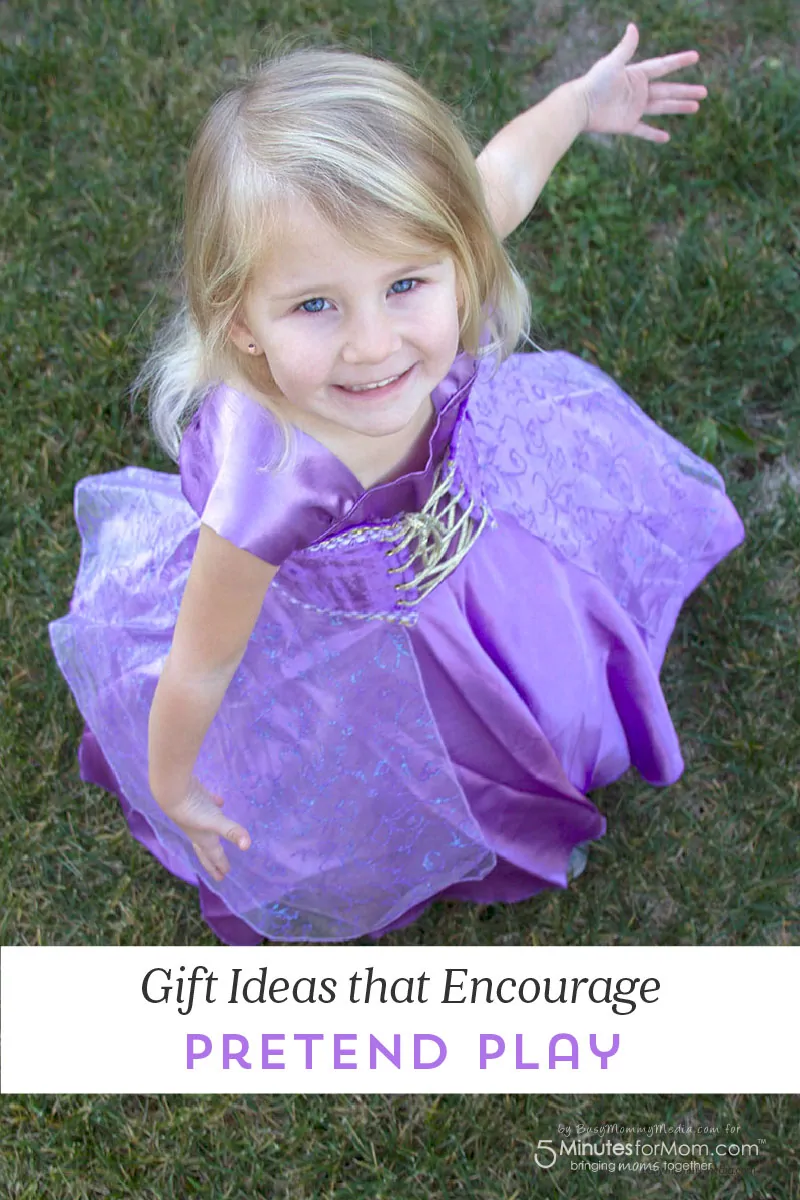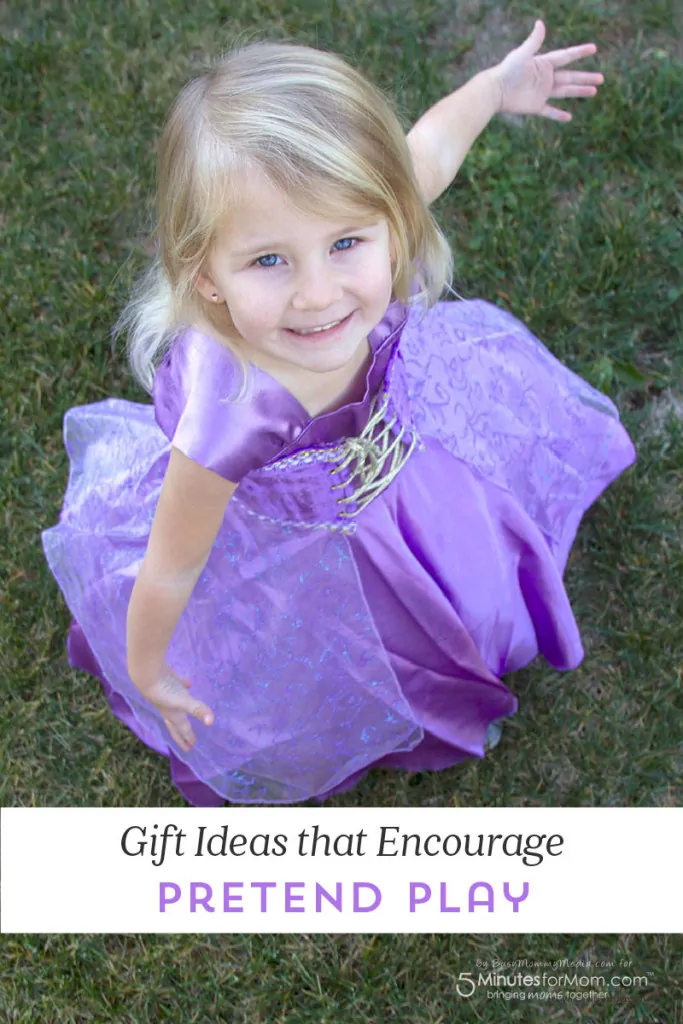 Disclosure: This post is sponsored and Rachel received sample items for review.
Written by 5 Minutes for Mom contributor, Rachel Lister who blogs at Busy Mommy Media.