This post may contain affiliate links. Read my disclosure policy here.
Our newest contributor, Rachel Lister is here today to introduce you to a cute show from Nick Jr. We love it when we find shows that kids can incorporate into their everyday play. Thanks to Little Charmers for sponsoring this post.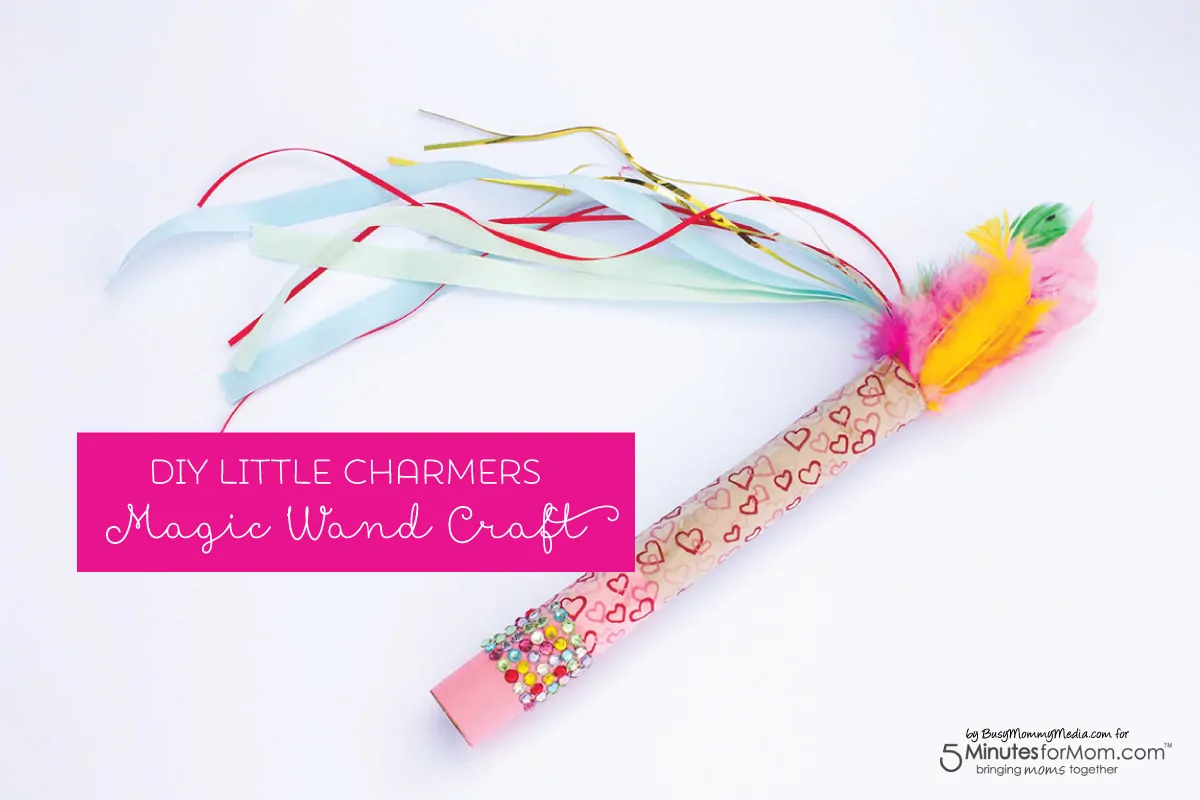 I was pretty well settled into my role as a mom of boys when I unexpectedly had 3 daughters in 2 years. To say that has been life changing is an understatement. Little girls are so much fun and it has definitely been an experience watching my house transition from balls and trucks to princesses and fairies.
I've been discovering new toys and new TV shows as a girl mom and a fun new show that my preschooler loves sparked this DIY magic wand craft. Little Charmers is a cute series about the magic of friendship and some cute little charmers-in-training.
My daughter loves anything to do with magic so she was thrilled to discover the show. She's always running around the house pretending random objects are magic wands and trying to make things fly. I thought it would be fun to recreate some of the cute little wands from the Little Charmers TV show with her. These are super easy to make and let her be as creative as she wanted to.

Supplies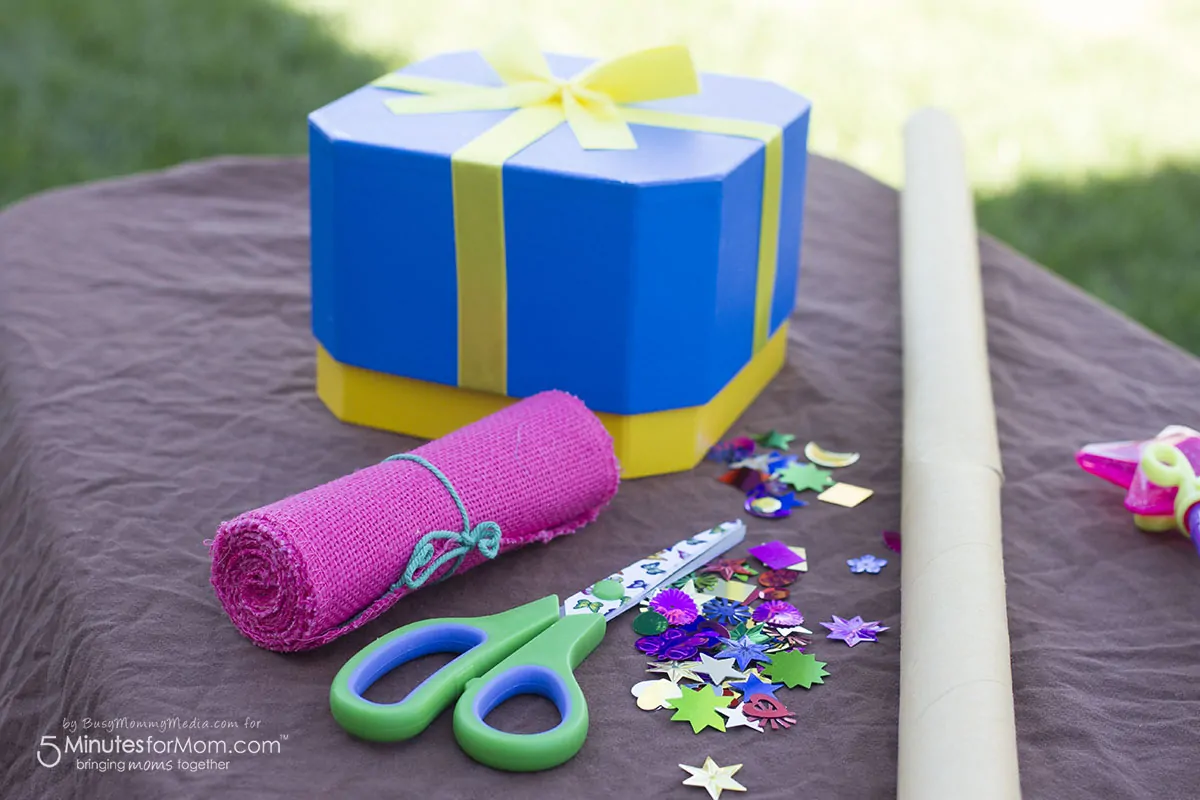 Cardboard tube – I just used a leftover wrapping paper tube
Scrapbook paper
Ribbon
Various craft supplies
Instructions
I love art projects that let kids get creative. I gave my preschooler some basic instructions for this project and helped with the harder tasks but for the most part I just set her loose and let her do her thing.
I started by cutting our wrapping paper tube down to a more manageable size for my 3 year old.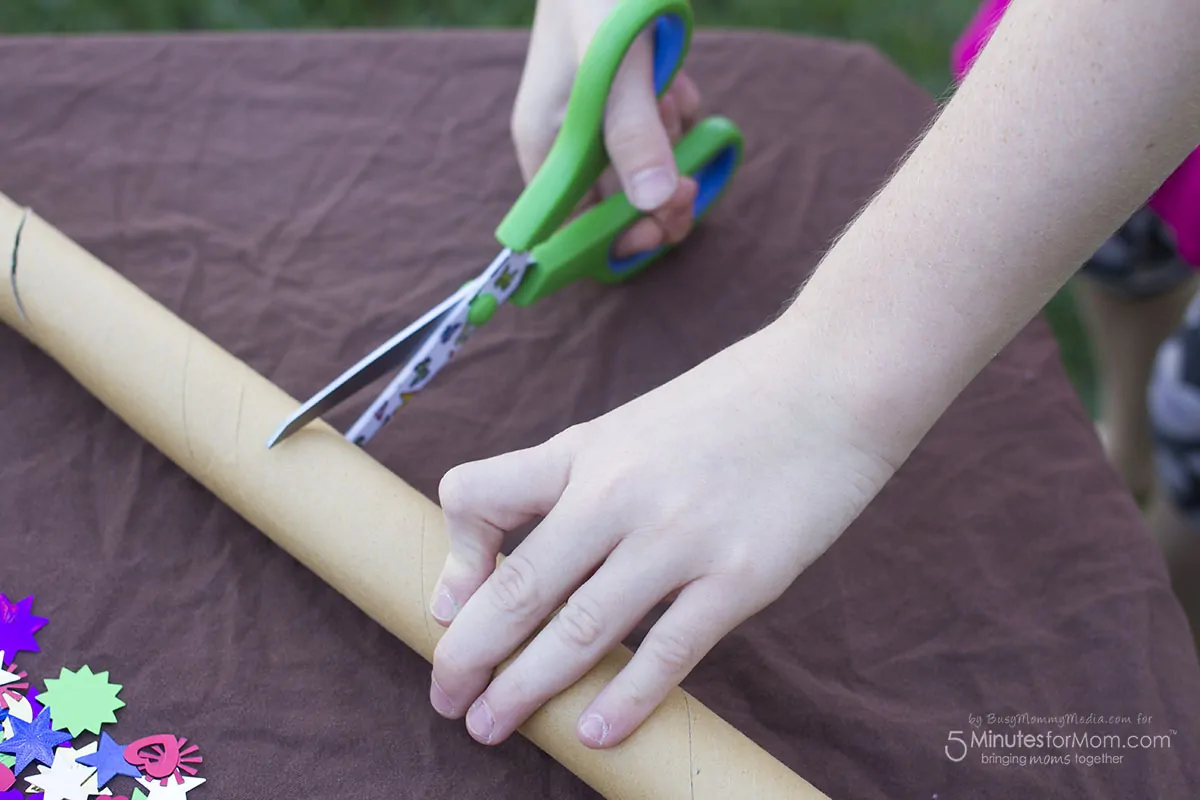 We took our wrapping paper tube and covered it with scrapbook paper. You could also use fabric strips, streamers, or just paint the cardboard. I was working with a 3 year old so we went for the quickest option to make sure she didn't lose interest.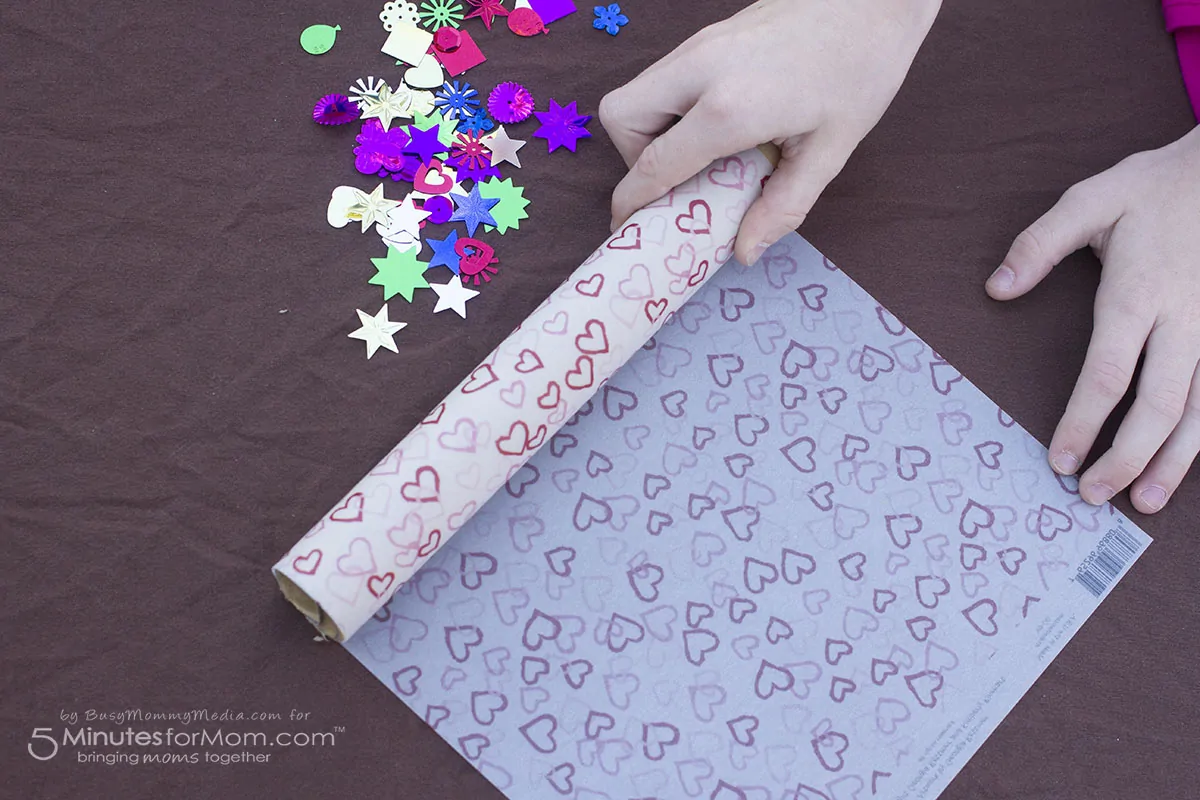 We wanted something flowing out of the top so we stacked some ribbon and thin foil streamers on top of each other, stapled them together and attached them to the inside of the wrapping paper tube. Hot glue works best for this.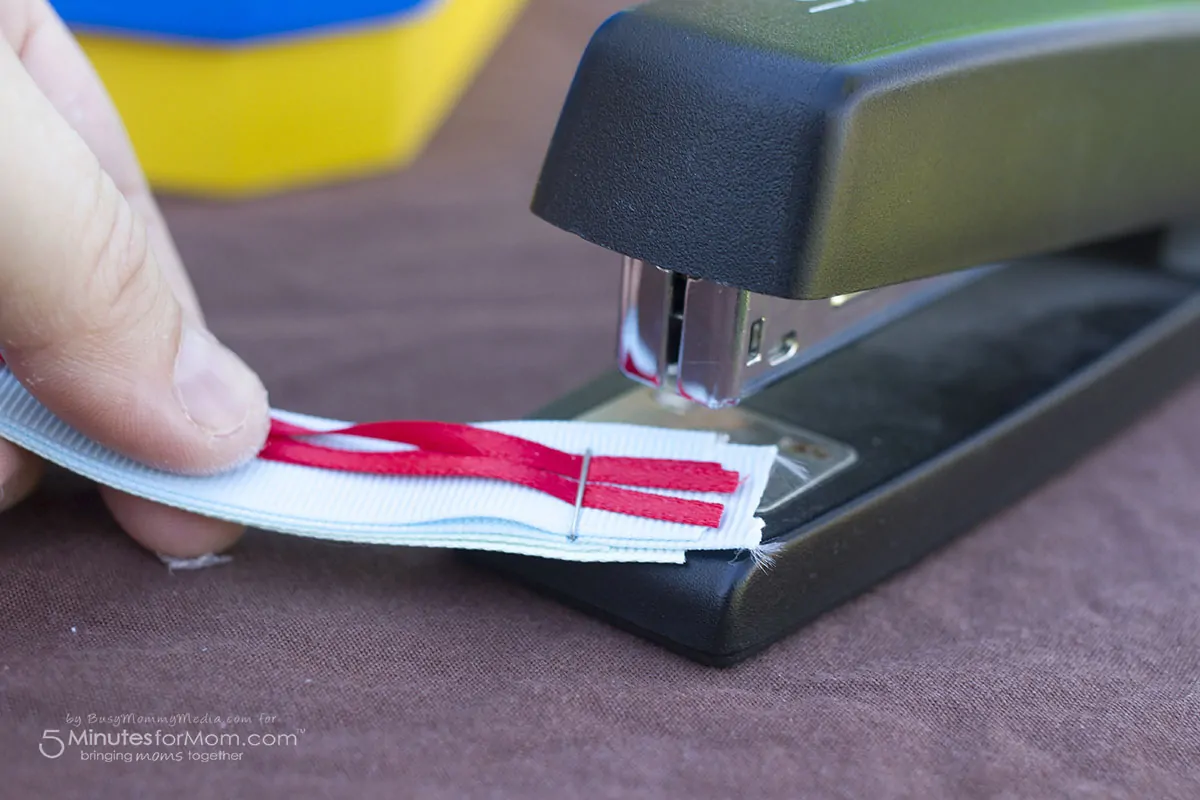 Get creative with this. My 3 year old picked her favorite craft supplies from our stash and just started adding them to her wand. She wanted feathers for the top and gems along the bottom.
When she was done, she was thrilled with the way it turned out and spend hours running around the yard casting spells on things. She has been watching the Little Charmers TV show and been fascinated with the cute characters. The show focuses on three friends, Hazel, Posie and Lavender. My daughter is at a stage where she really loves her friends so a show focusing on friendship is really appealing to her. We had one of her friends over the day we made these so this was a great chance for her expand on the show with some pretend play.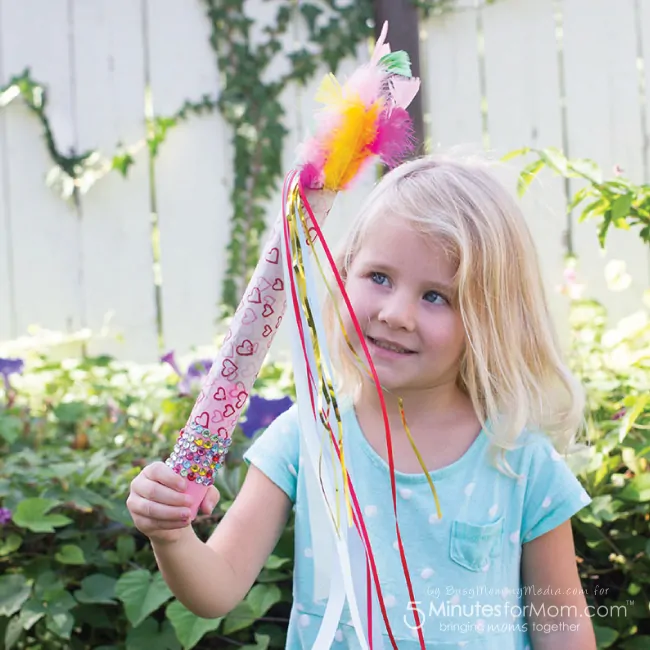 I loved pretend play as a child so it's been fun seeing my daughter embrace it in a way that my boys never really did. I will never get enough of seeing her dance around the yard playing her sweet little made-up games.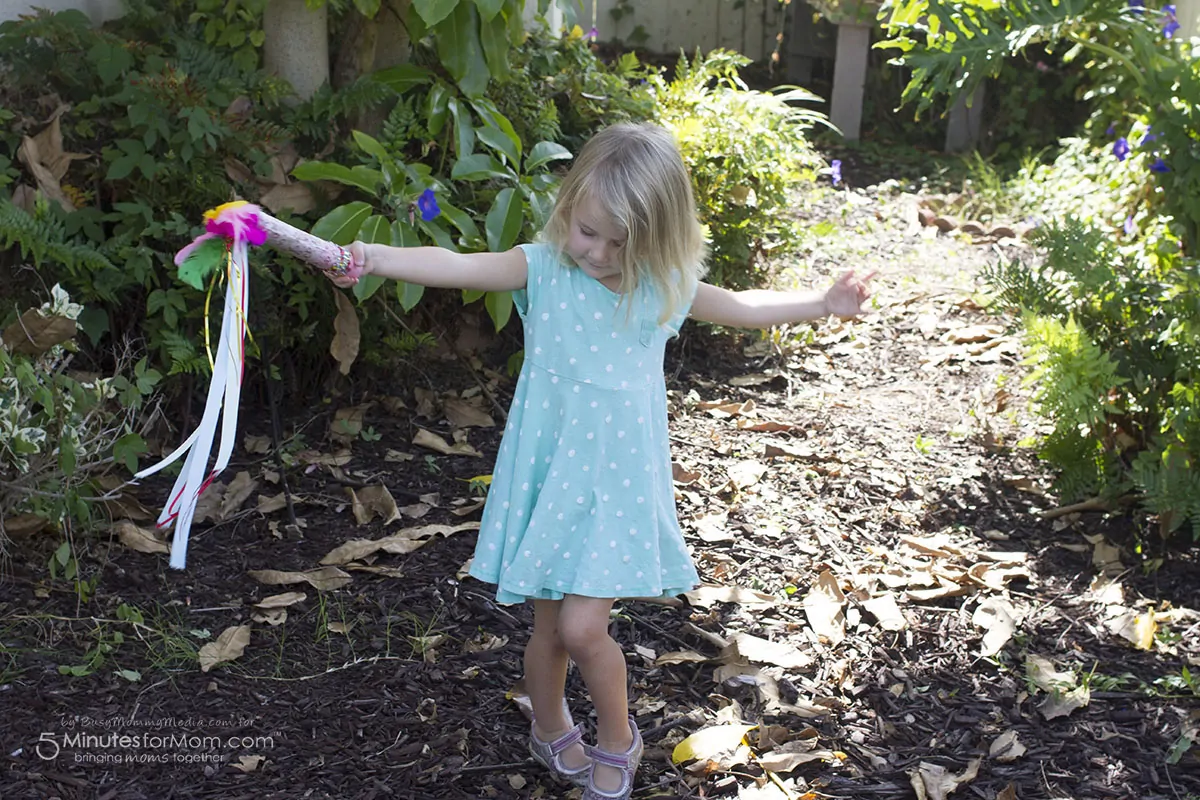 You can find Little Charmers on Saturdays on Nick Jr. Learn more about Little Charmers and connect with them on Facebook and Instagram.
Share With Your Friends
We'd love, love, love a tweet or a pin… Thanks so much! 🙂
[Tweet "DIY Little Charmers Magic Wand Craft"]

Disclosure: This post is sponsored, so extra thanks for sharing.
Written by Rachel Lister, blogger at Busy Mommy Media.