This post may contain affiliate links. Read my disclosure policy here.
Baked in tinfoil with lemon and freshly chopped herbs, this super moist and flavourful Lemon and Herb Salmon with Honey Mustard Dressing is as delicious as it is easy to make. We prepared this recipe using MSC-certified salmon from Loblaws as part of their #WWFSchoolofFish campaign. Thanks so much to Loblaws and WWF for sponsoring this post.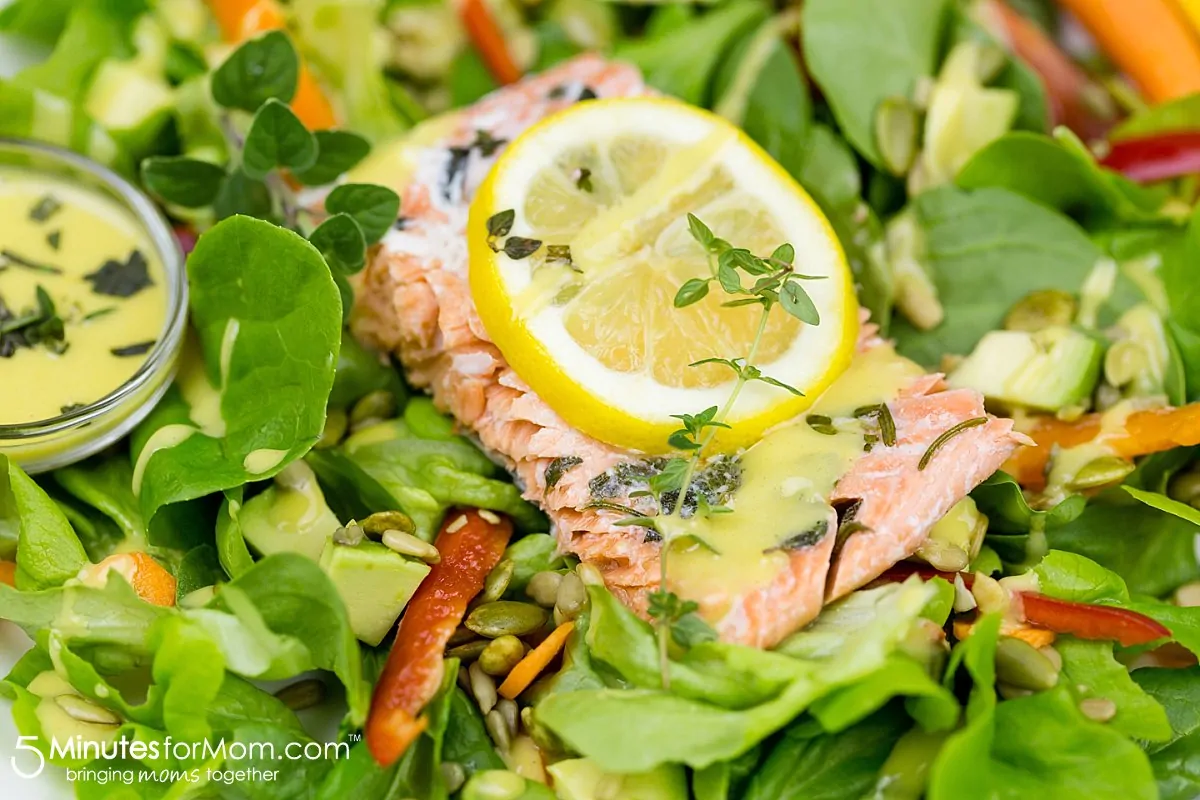 My father was the son of a Finnish fisherman.
And while my dad's professional fishing career ended after his teen years working on his dad's fish boats, he was an avid hobby fisherman his entire life.
And so like all good Fins, when I was growing up we ate salmon at least a few times a week — usually the salmon my dad caught himself on his regular fishing trips.
I thought this was a curse as a kid. It wasn't until I grew up and left home that I realized how precious those fish dinners were.
In my early twenties, I quickly noticed that every time I went out for dinner, I ordered salmon. I missed it so much.
We truly can't appreciate our parents – and their cooking – until we move out on our own.
Fortunately, my husband became a hobby fisherman as well, and soon our freezers were also continually stocked with salmon.
Yes, when it came to eating fresh, wild caught salmon, I was one spoiled girl.
The Future of Fishing
But, now as a parent, I am concerned about the future of fishing for my children's and grand children's generations.
According to WWF (World Wildlife Fund), one of the world's largest and most respected conservation organizations, global overfishing and unsustainable fishing practices are damaging ocean ecosystems. Soon our oceans may not be able to recover.
WWF is committed to improving the way we capture and cultivate seafood to ensure our oceans remain abundant, while still meeting the needs of the global seafood market and the communities and businesses that rely on fishing for economic survival.
Now, we as consumers can be a part of this positive change.
We can choose to support sustainable fisheries by purchasing products that are certified by the Marine Stewardship Council (MSC).

Loblaws Sustainable Seafood Initiative
Did you know that Loblaws is Canada's largest buyer and seller of fish and seafood?
And did you know that Loblaw stores sell the widest range of MSC-certified sustainable wild caught seafood in Canada?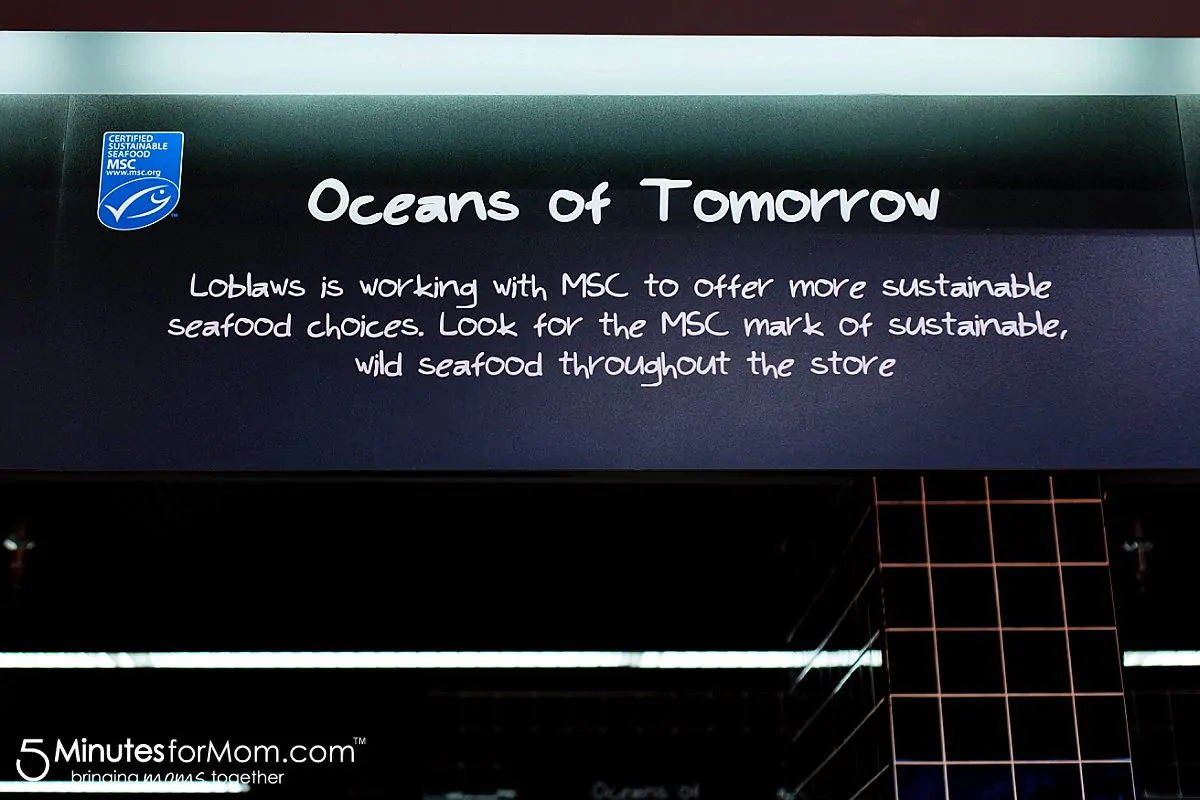 Yes, Loblaws is committed to only selling sustainable wild caught and responsibly farmed seafood products and is working with WWF to set new standards for seafood sourcing, while analyzing the seafood products in their supply chains and raising public awareness about sustainable seafood.
When you are shopping, simply look for the MSC ecolabel, and you will know that the fish comes from a sustainable wild-catch fishery and is fully traceable to a sustainable source.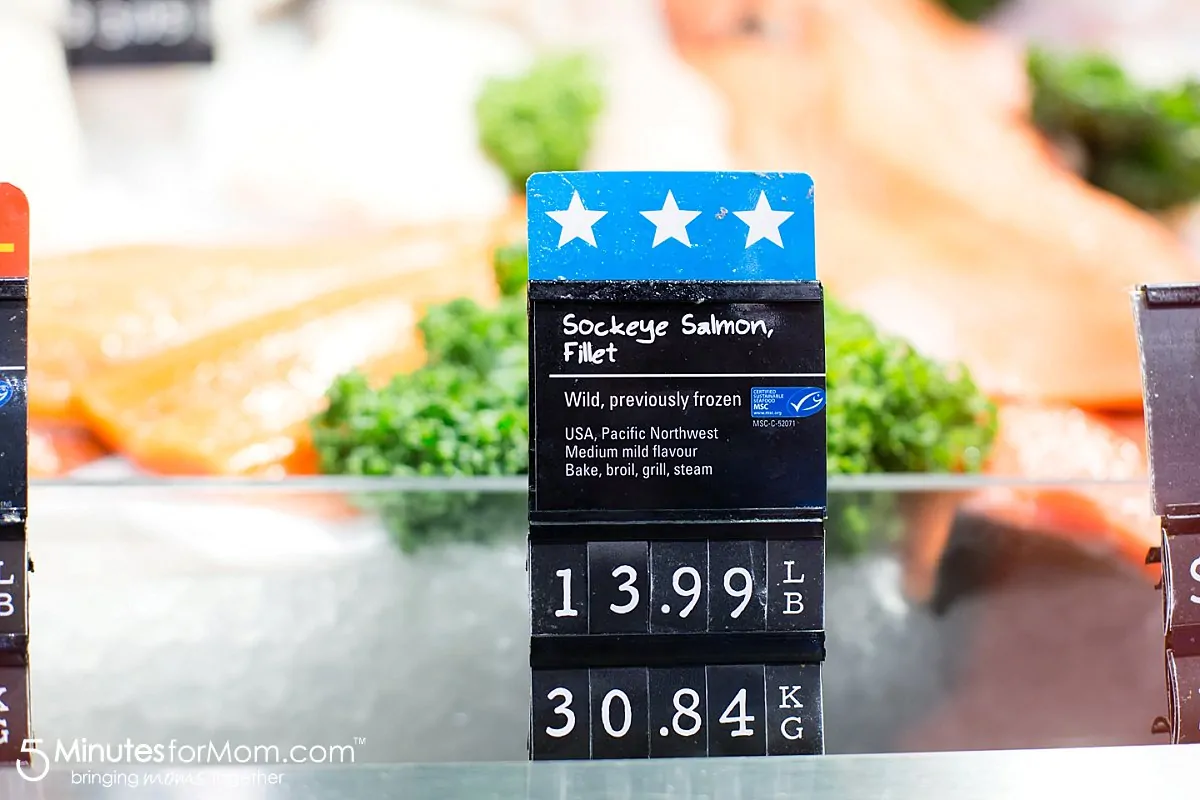 My Shopping Trip to Loblaws
I have never gone grocery shopping with my DSLR in hand. I have to admit, I lingered for over two hours in the gorgeous new Loblaws City Market in Richmond, BC.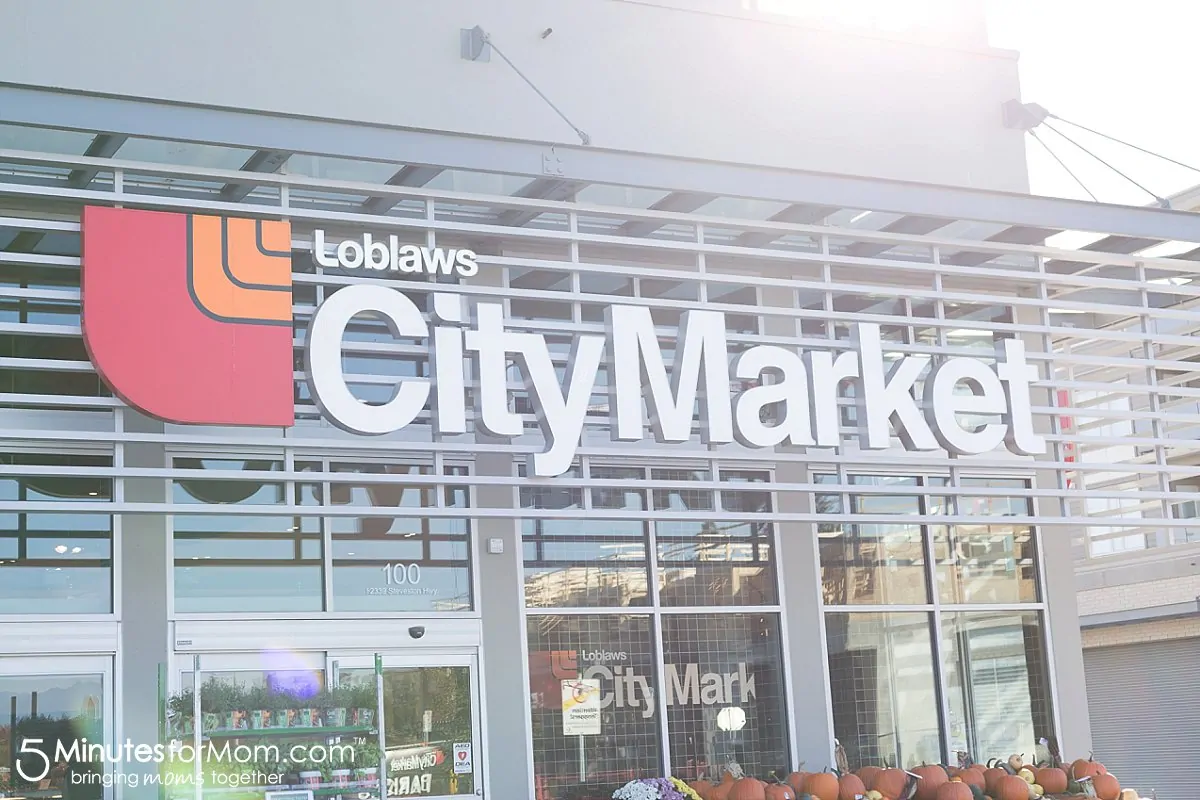 If I ever am bored with cooking and looking for food inspiration, I head to the market and let the colourful produce and fresh foods get my creative juices flowing.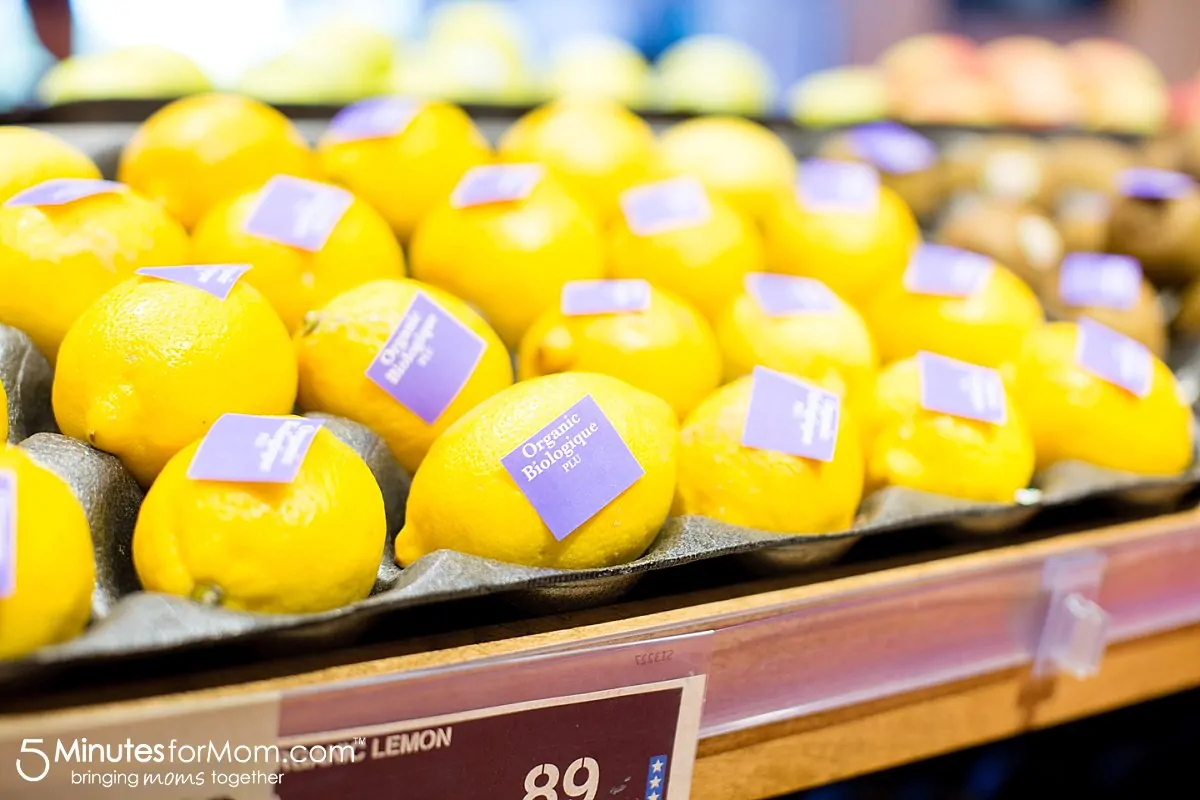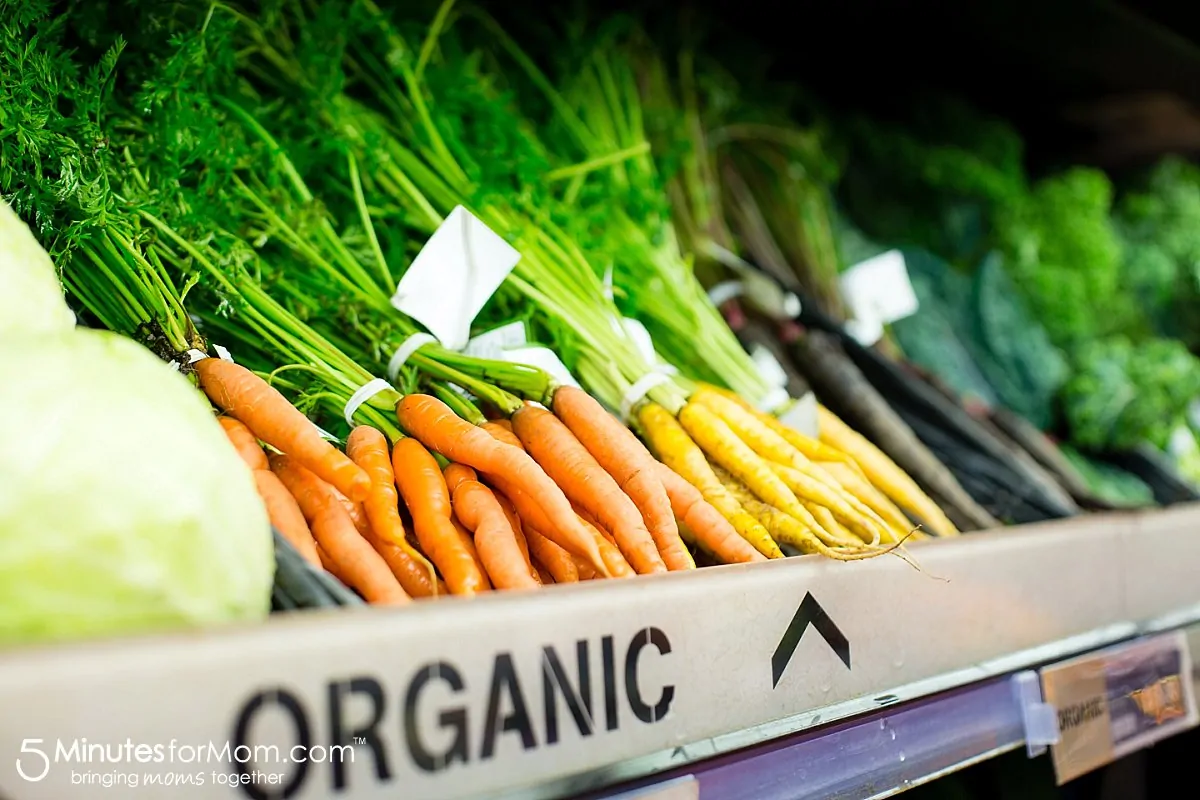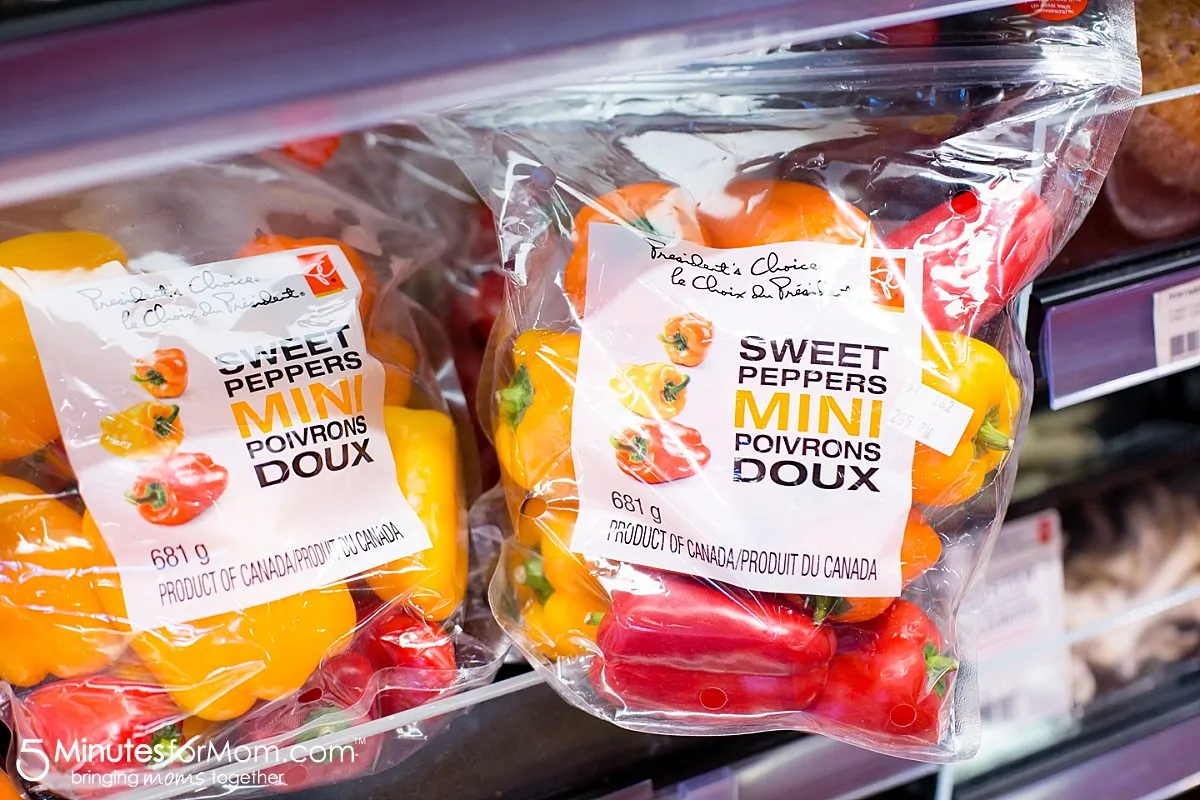 I am obsessed with fresh herbs and always make my own salad dressings.
I try to keep herbs growing in my kitchen all year long.
I nearly squealed when I saw this grill mix herb planter with three of my favourite herbs. My thyme and oregano plants at home were dying, so I bought this planter. I love it so much it is silly.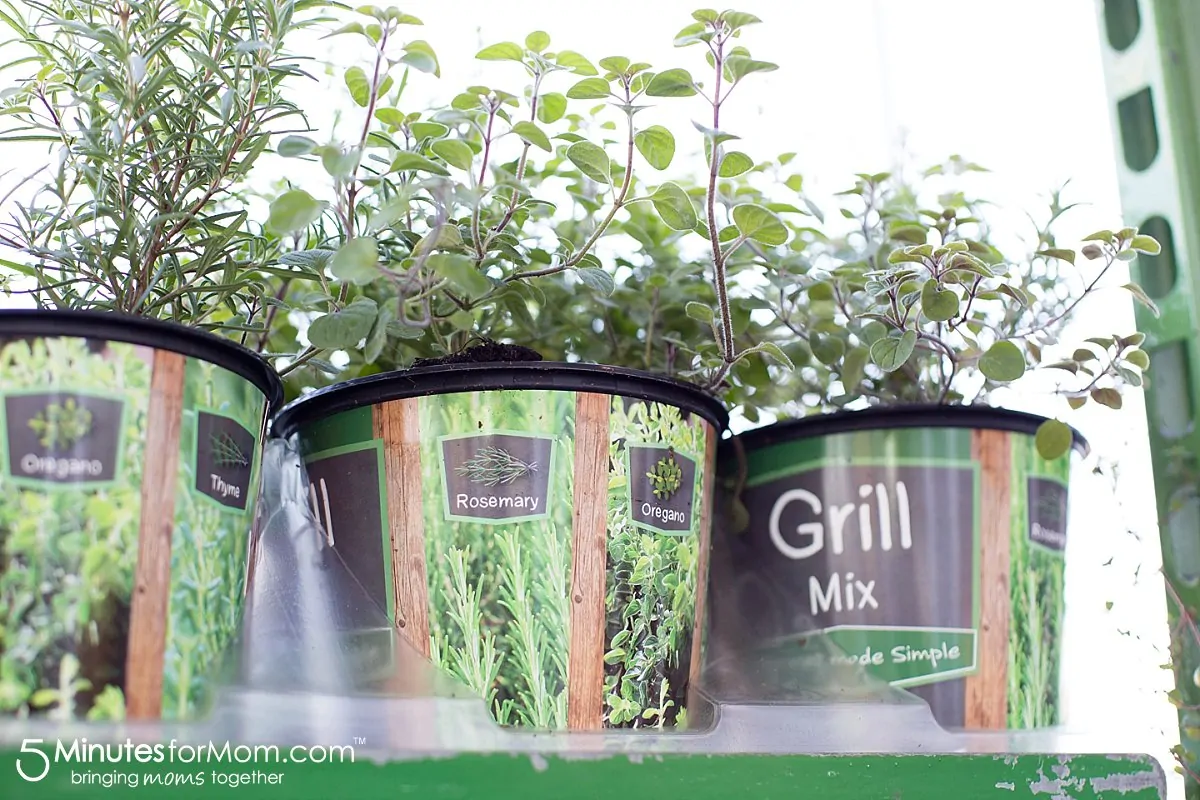 I picked up a few more of my favourite salad fixings, including cocktail tomatoes, spinach, avocados, peppers, and this fabulous "lettuce ensemble."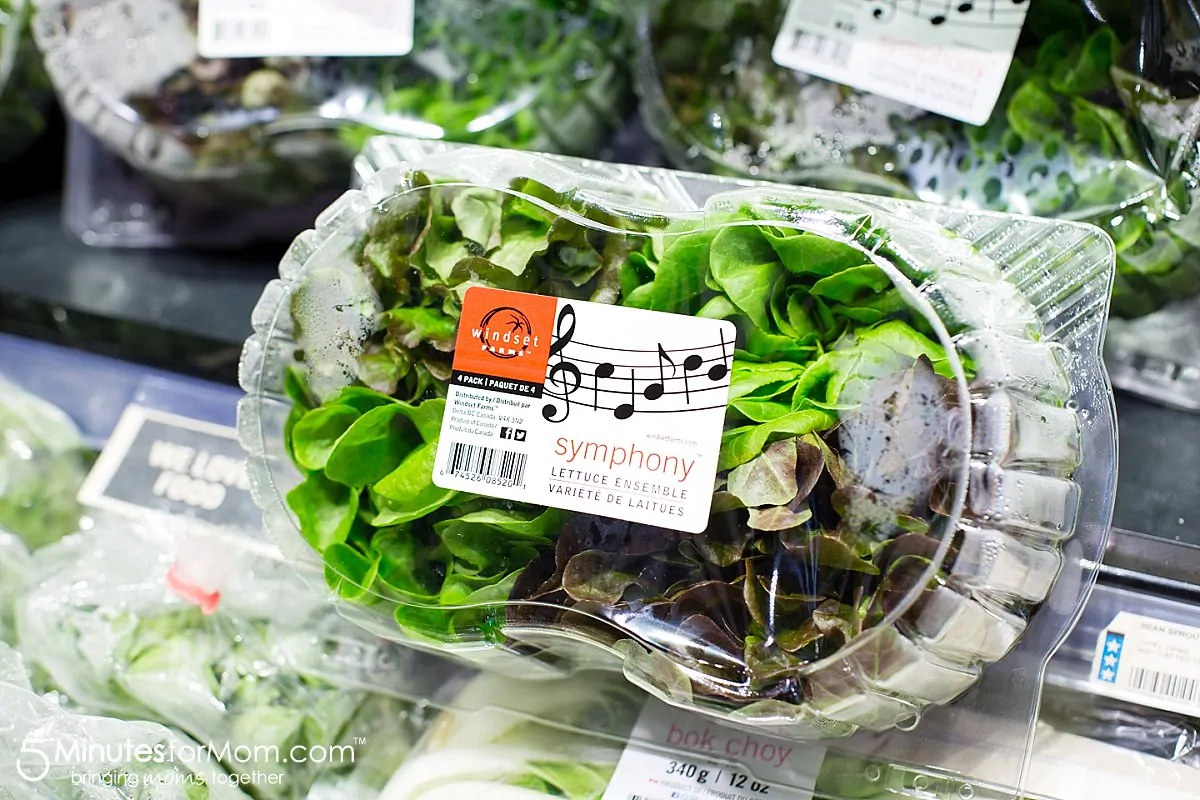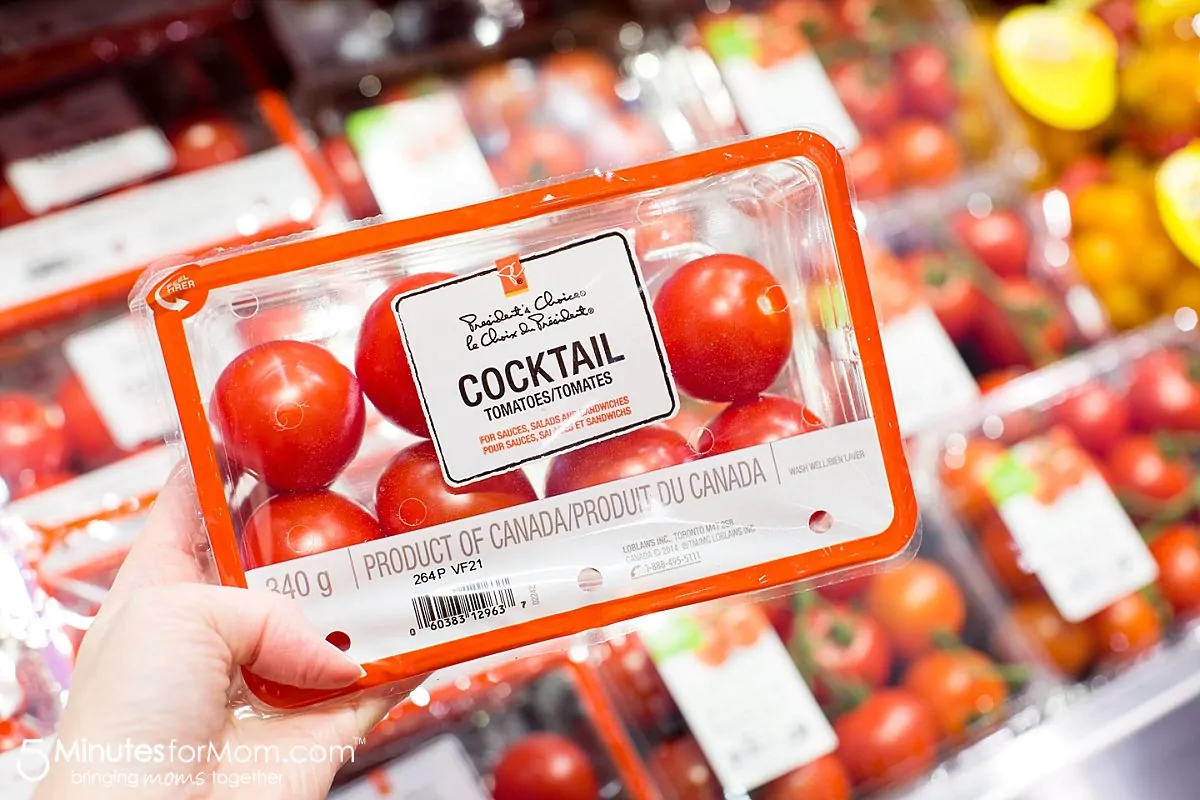 Then I headed over to the fish department to find the perfect MSC-certified salmon fillet.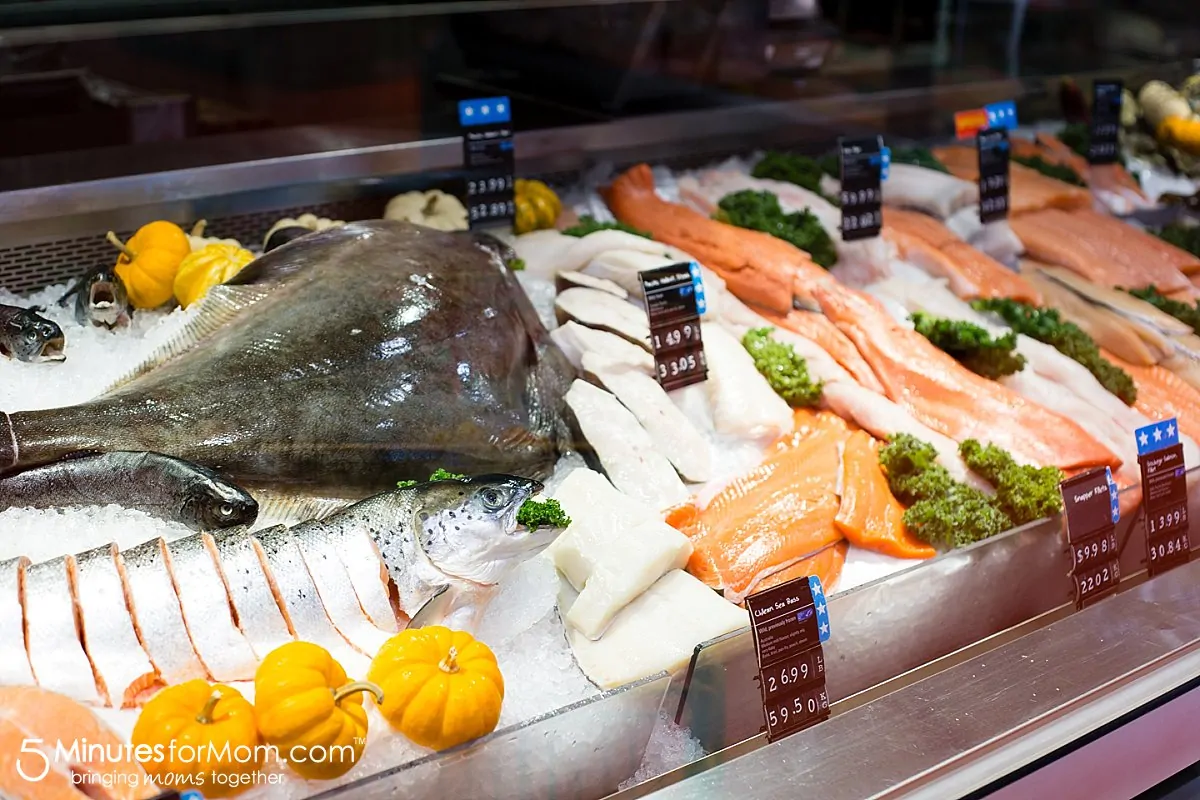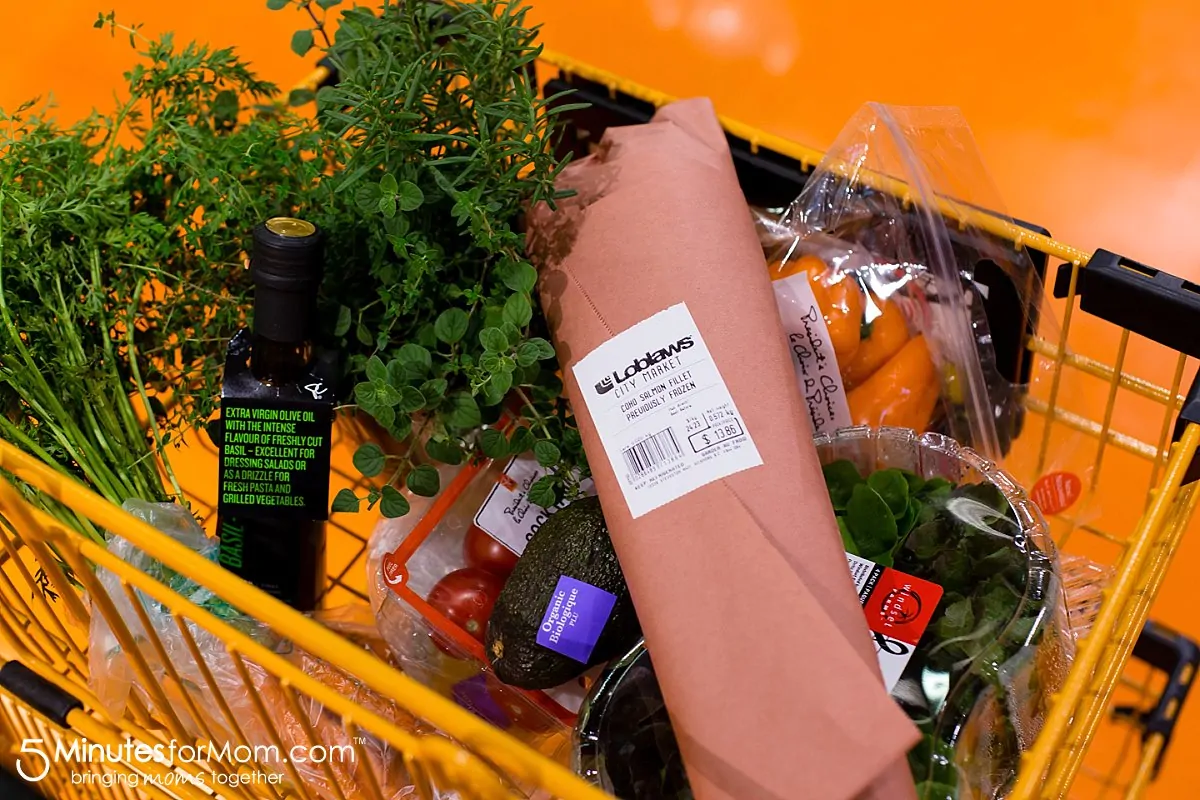 Lemon and Herb Salmon with Honey Mustard Dressing Recipe
My dad's favourite way to cook salmon was on the barbecue. And boy was he the master of barbecued salmon.
But my mom's go to method is to bake her salmon in tin foil, with the edges bent up with a small space for steam to escape.
It is such a easy, no fail method – with a quick clean up too.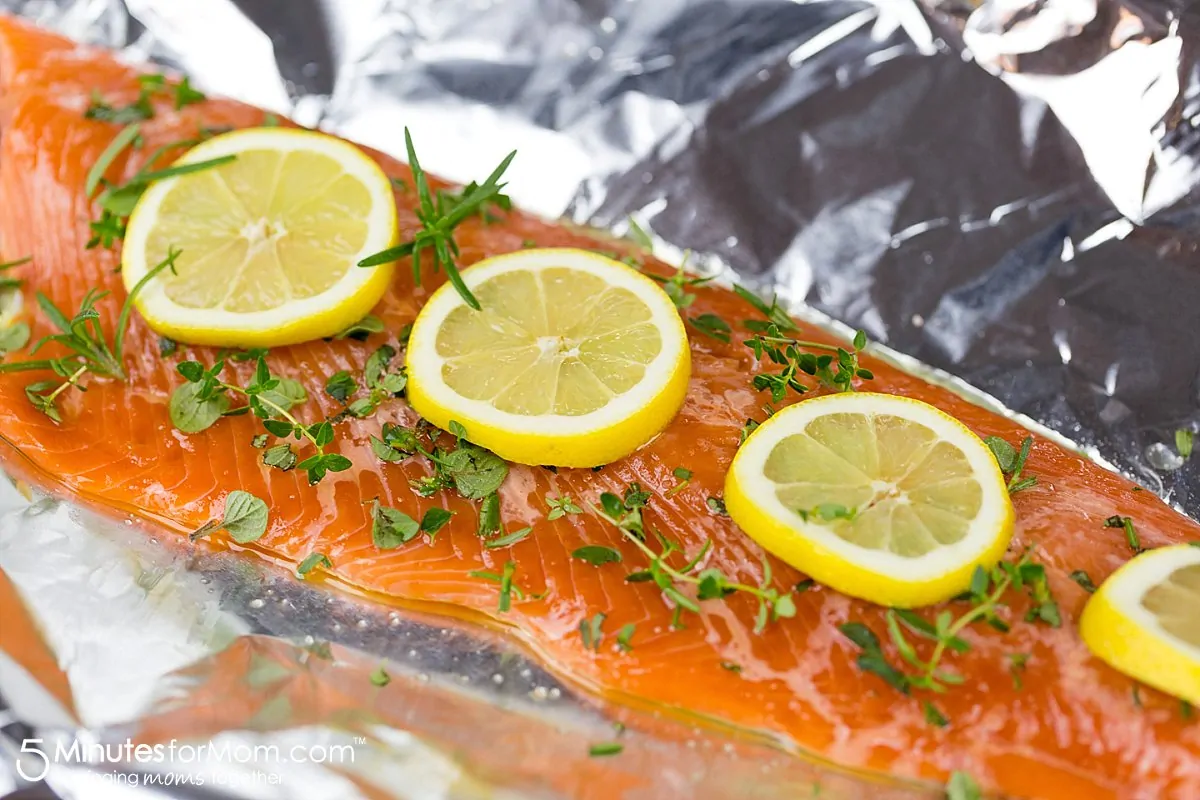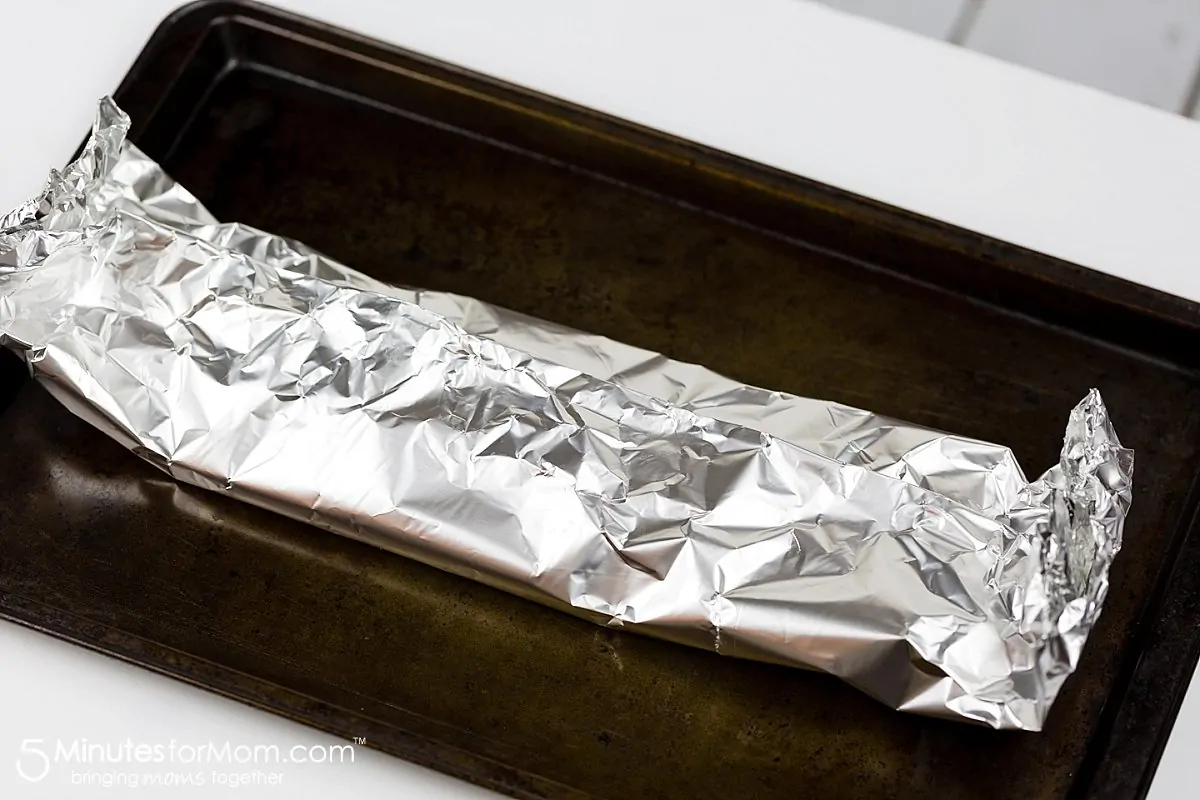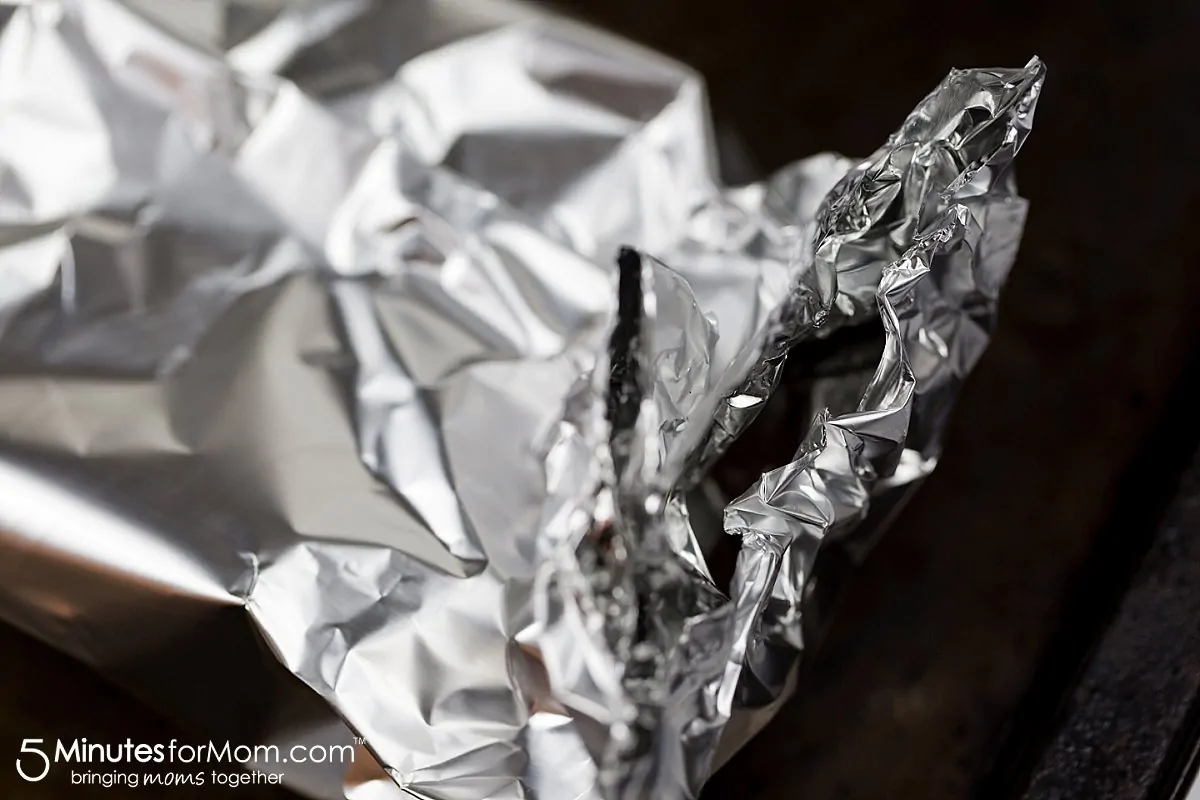 While my mom uses melted butter on her salmon, I use olive oil on mine.
For this recipe, I dove into those new herbs I bought and added sliced lemons and lemon juice too.
While the fish was baking, I washed up the veggies, prepped my salad greens, and whipped up a honey mustard dressing…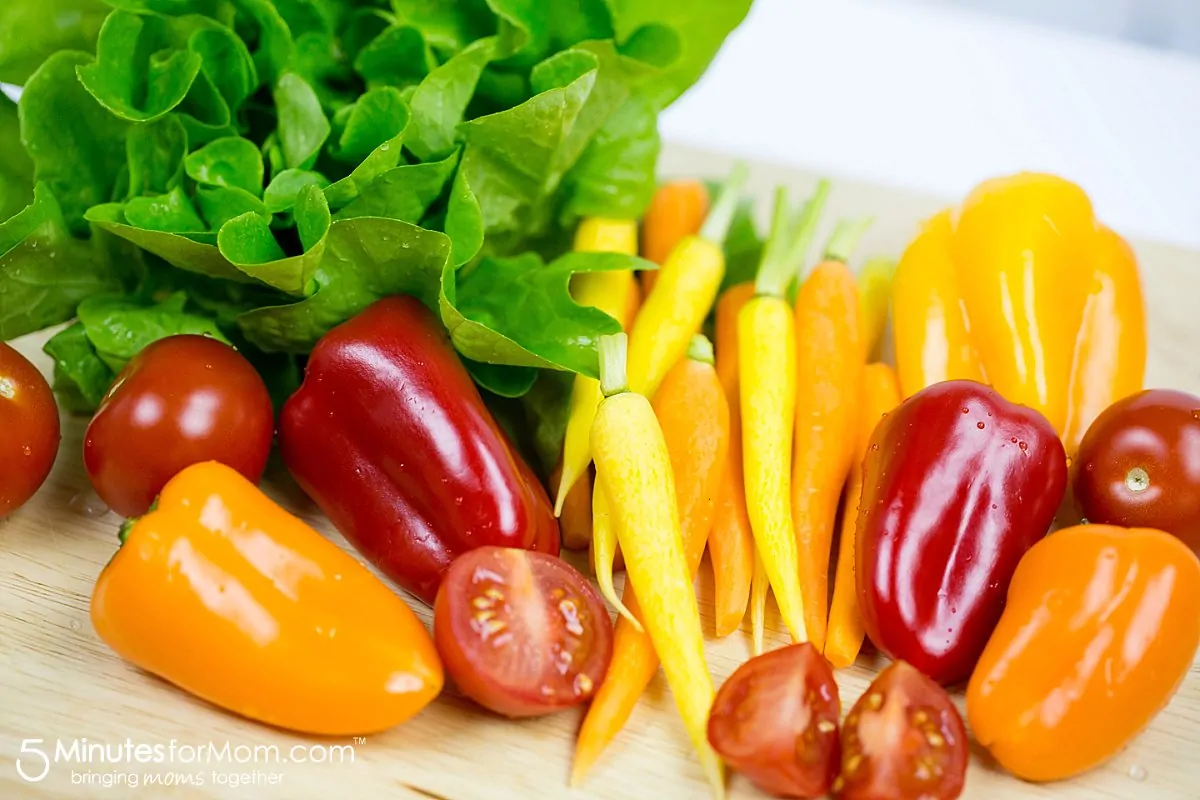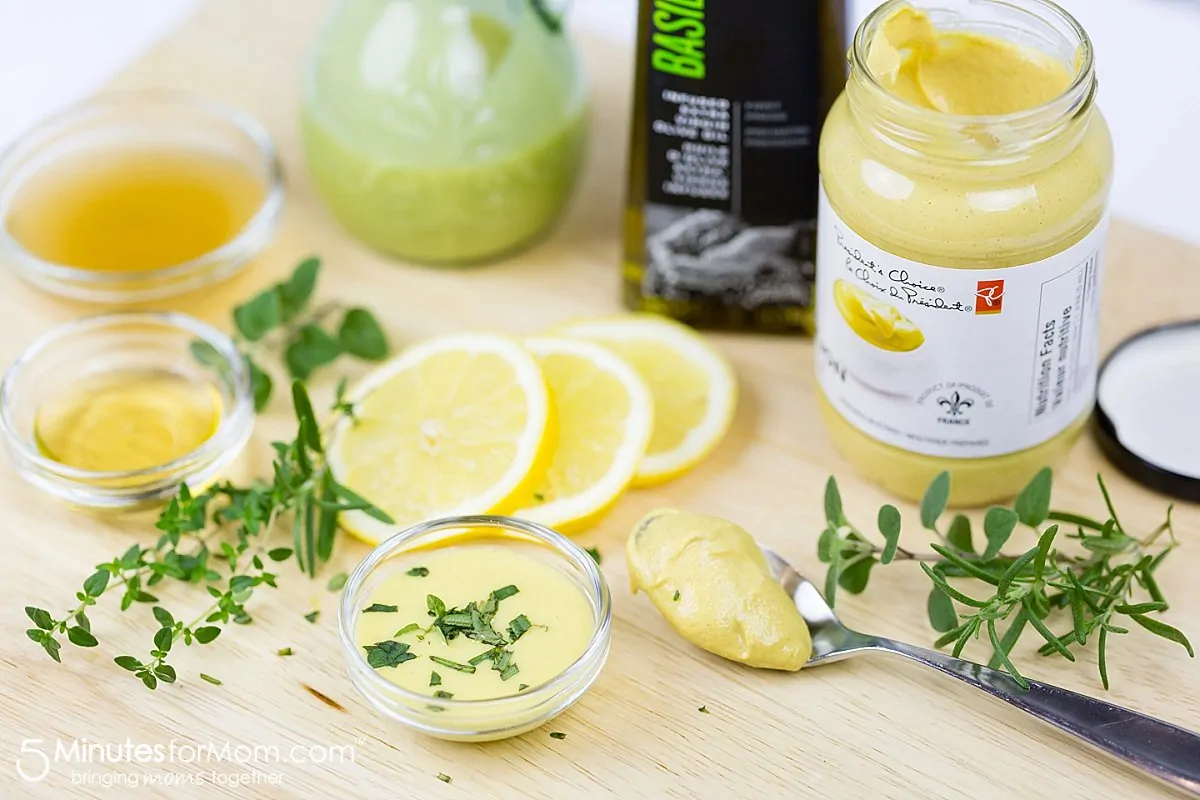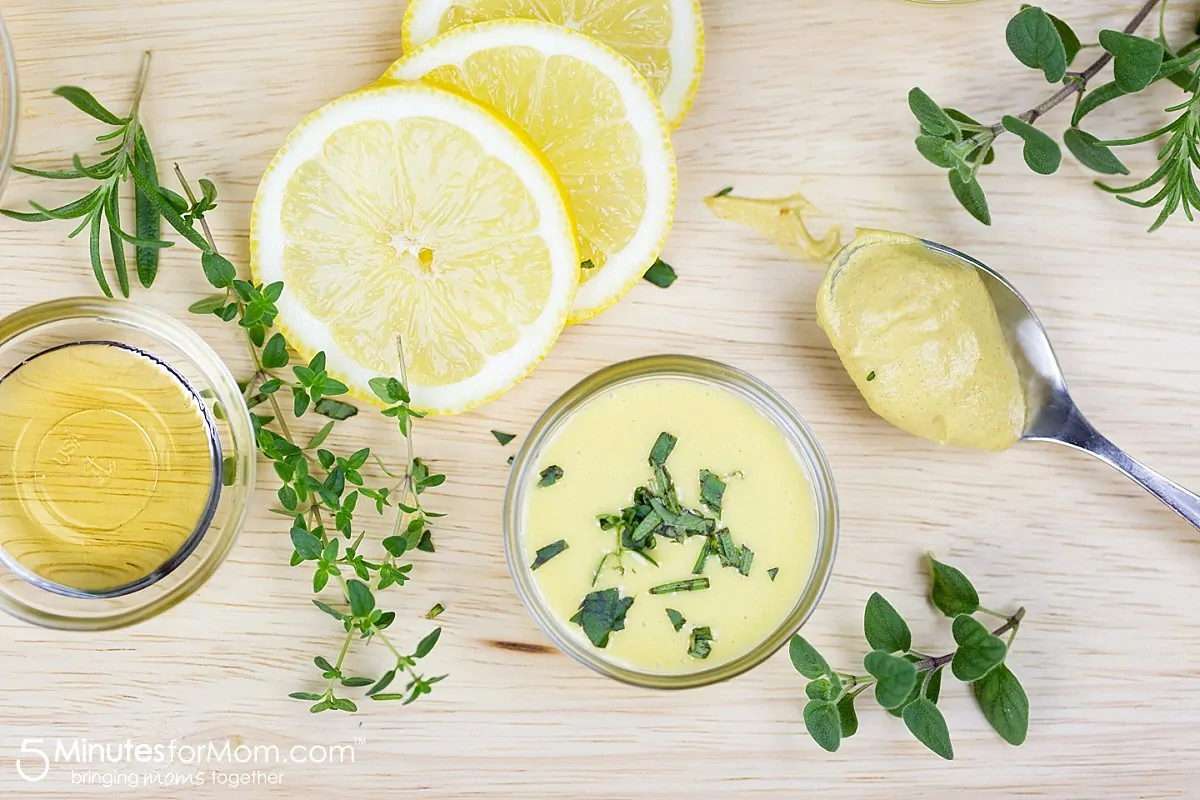 When the fish was ready – opaque and flaky – I pulled it out of the oven.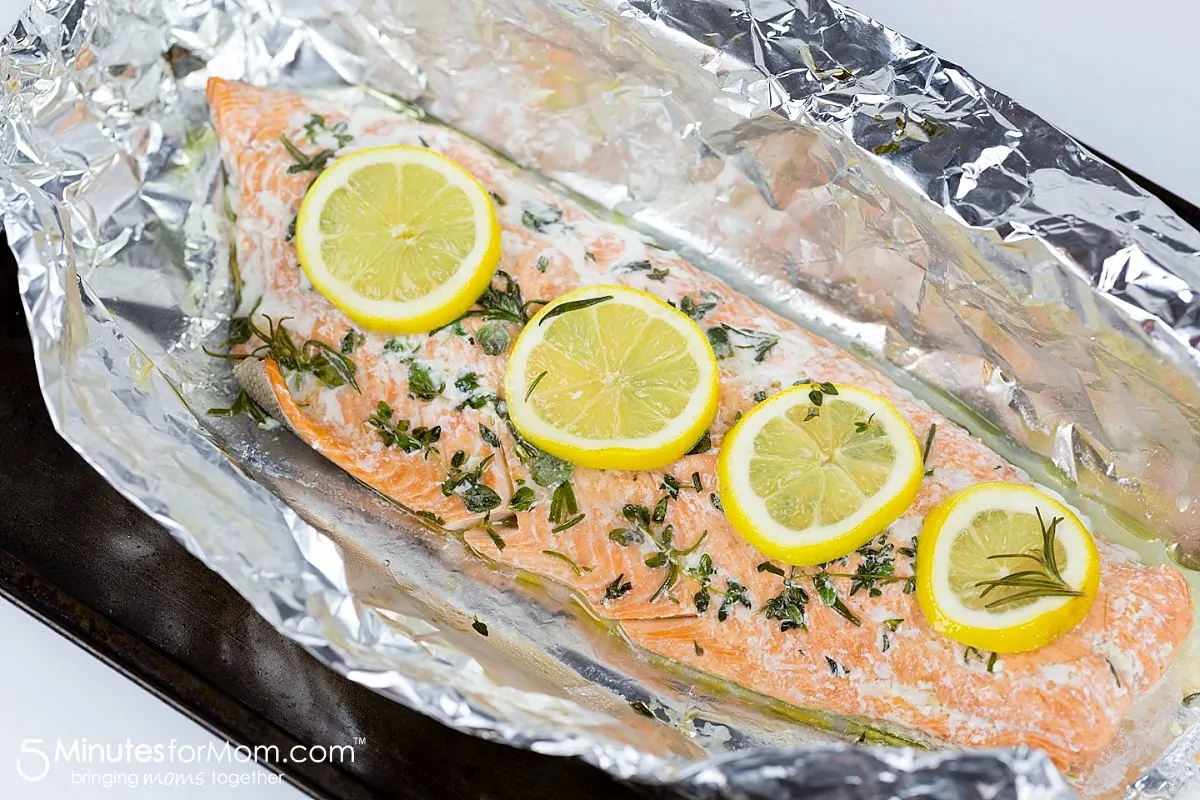 For a kid friendly version, I served it with a side of rice and raw veggies with the honey mustard dressing for dipping.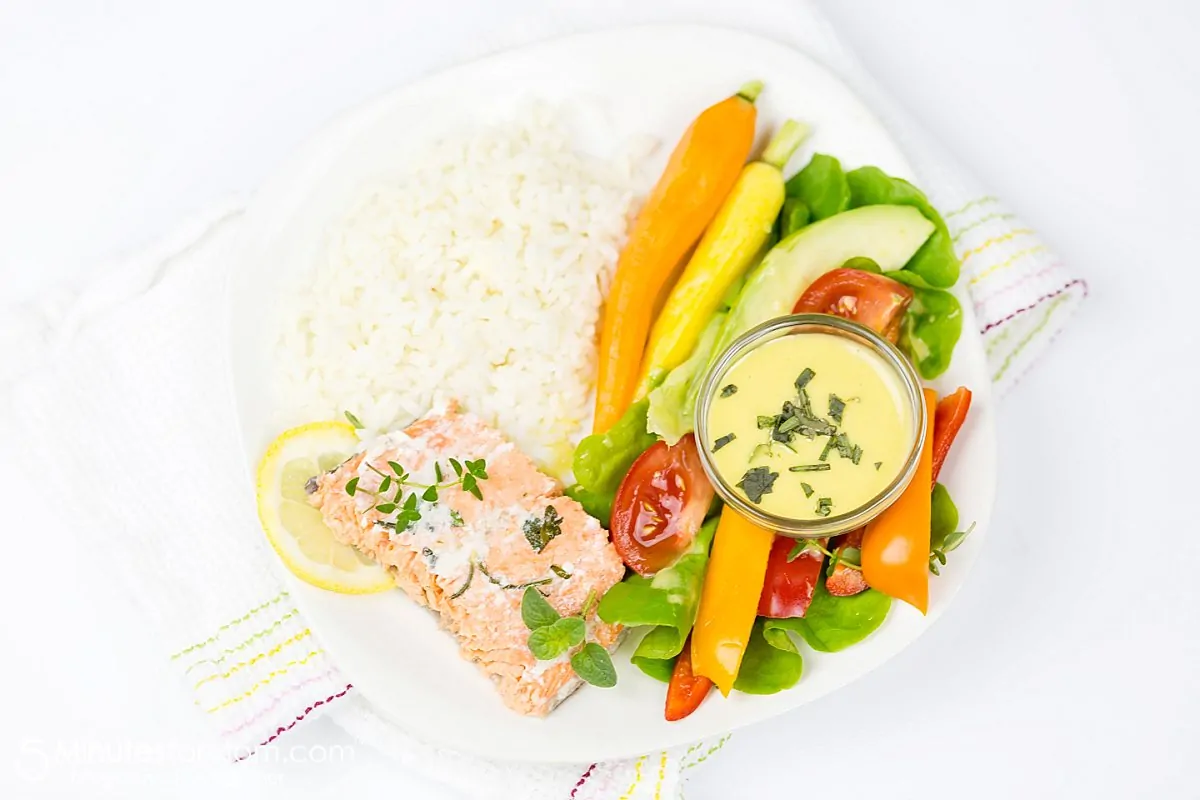 And for my adult version, I served it on top of a salad and drizzled it all with the dressing.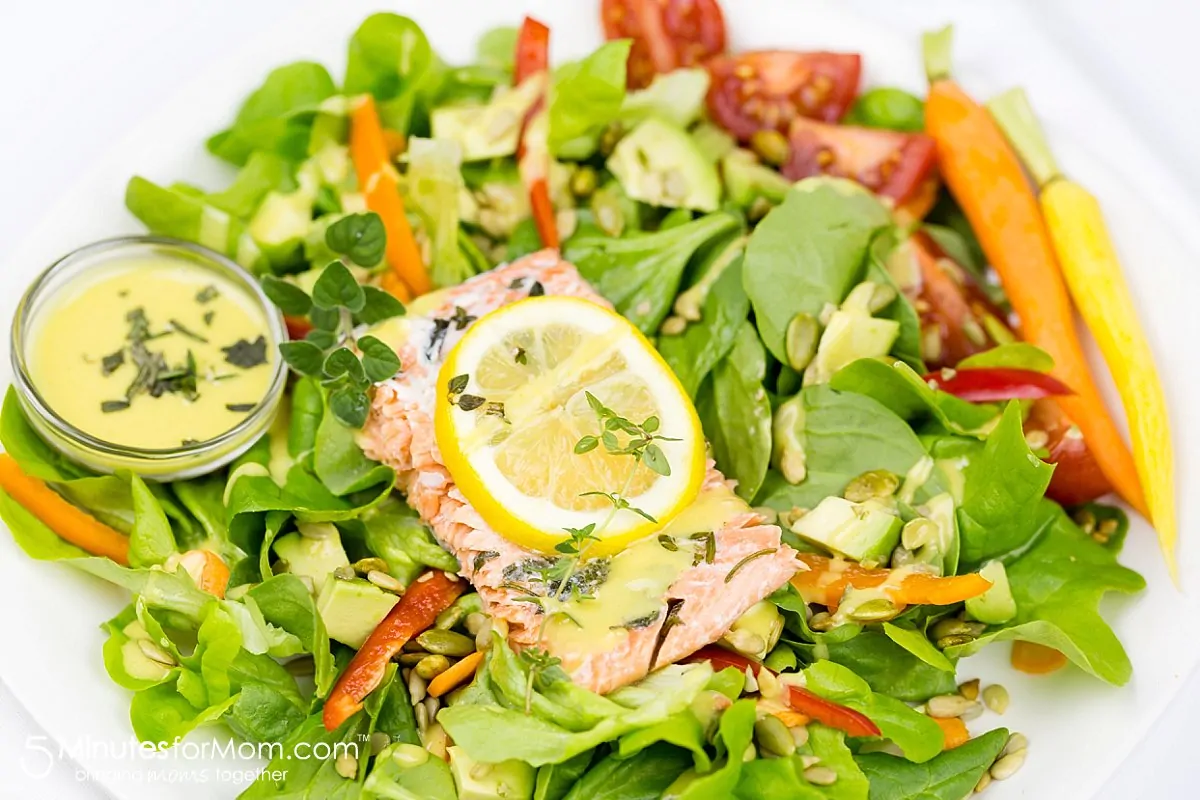 For some reason I served too small of a piece for this photo. Silly me. I went back and had a second helping of fish after I polished off this one.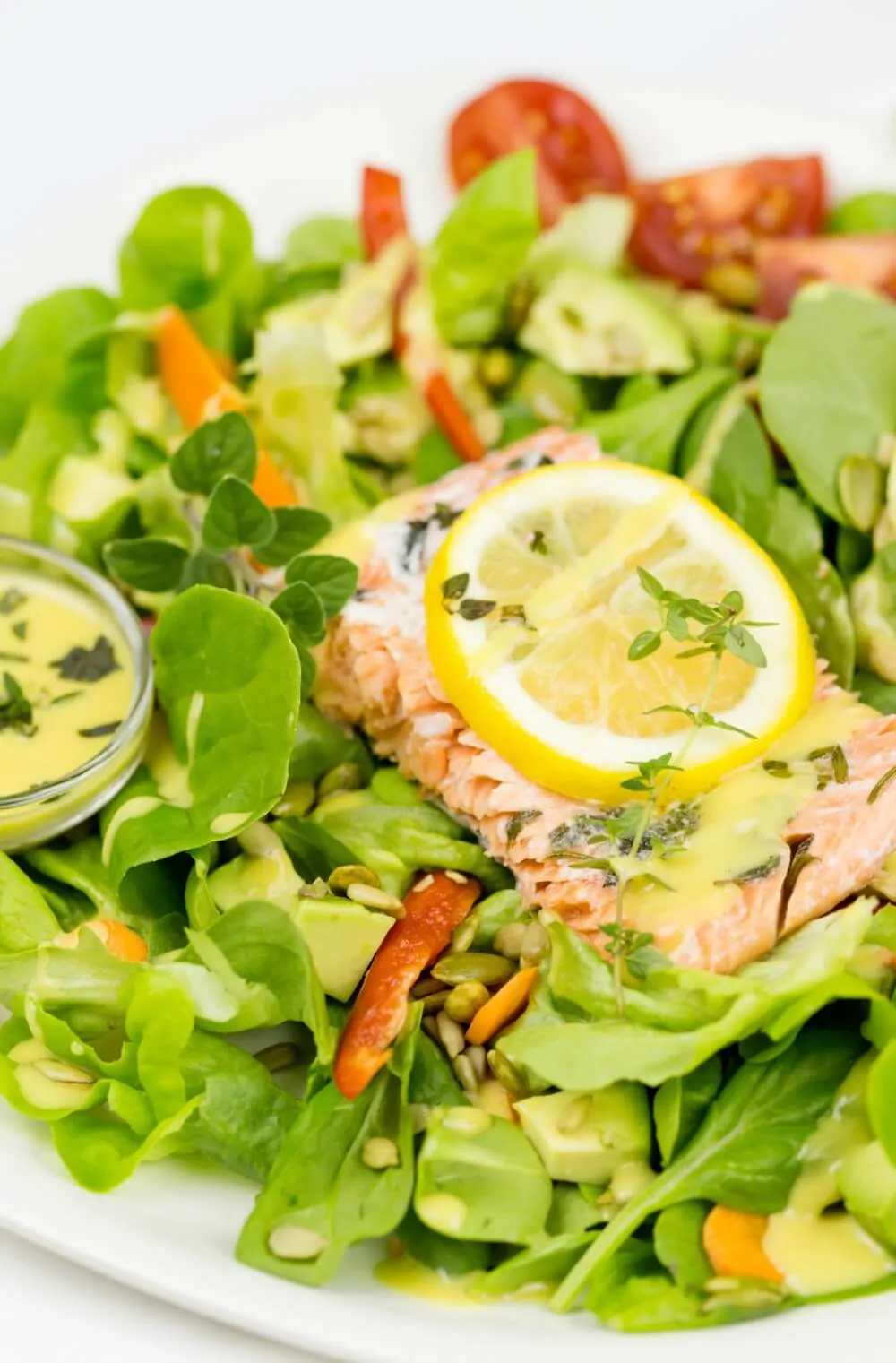 PIN FOR LATER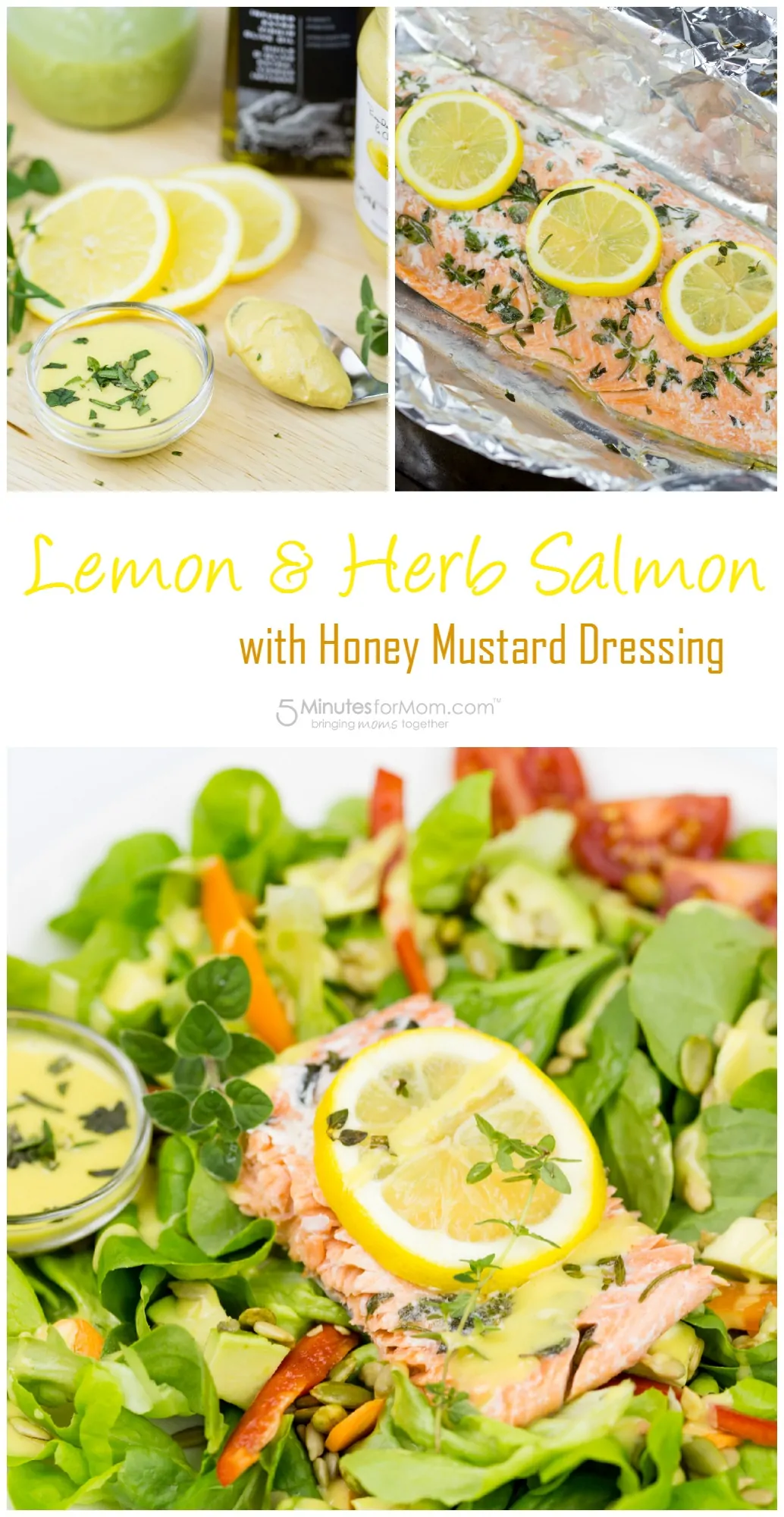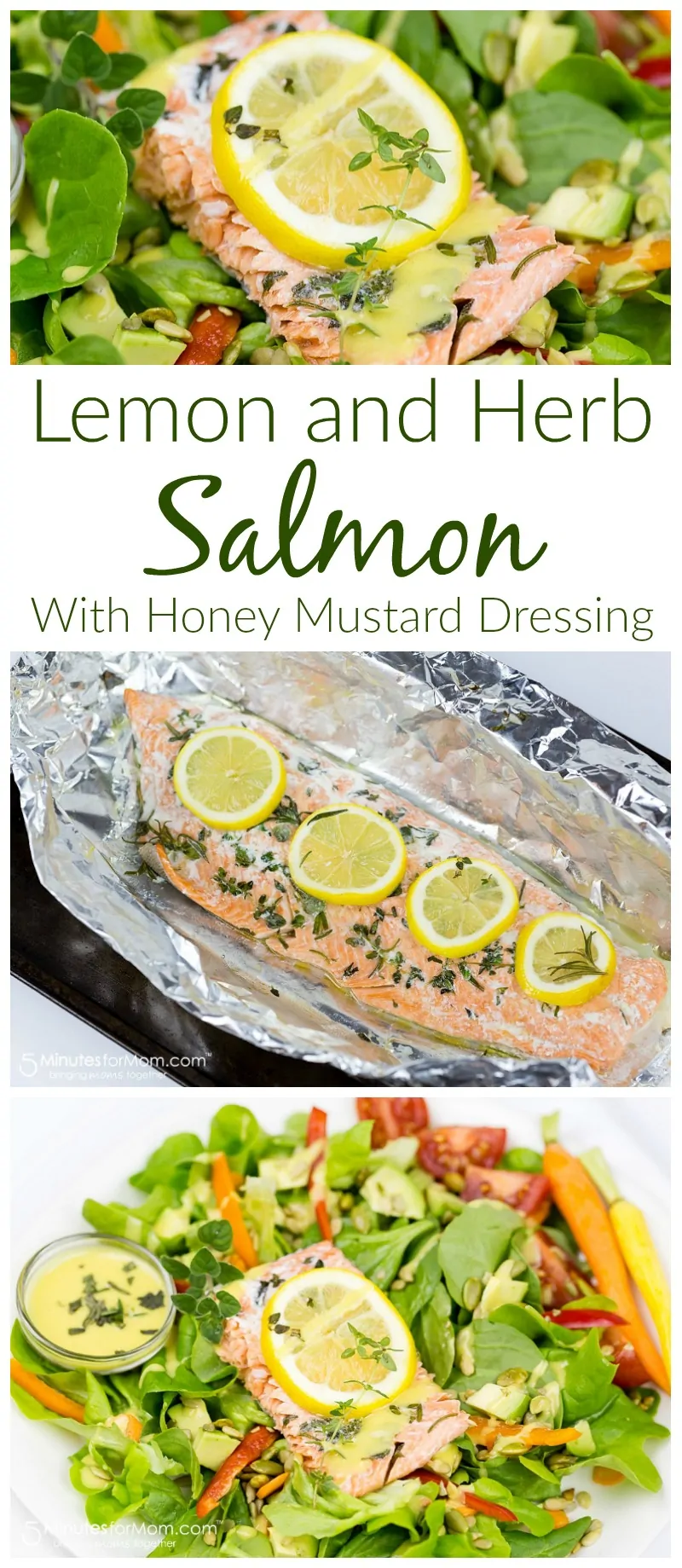 For more information about sustainable seafood, check out schooloffish.wwf.ca and follow #WWFSchoolofFish and @WWFCanada and @MSCecolabel

Written and photographed by Janice Croze, co-founder of 5 Minutes for Mom
Talk with me: @5minutesformom and Facebook.com/5minutesformom
Pin with me at pinterest.com/5minutesformom