This post may contain affiliate links. Read my disclosure policy here.
Janice here to help you out with some quick and tasty after school snack ideas for your kids and a giveaway. This post is sponsored, but all opinions are my own.
It is a universal truth — kids are hungry after school.
And it is another universal truth that we parents spend way too much of our day preparing food and cleaning up after meals. It is an endless cycle.
When my kids come home from school, starving and looking for food, I don't want to spend an hour making and cleaning up snacks. I have to get dinner started soon and I am usually trying to cram in a bit more work before I have to start the whole evening routine.
Yes, I need after school snacks I can whip together in under five minutes.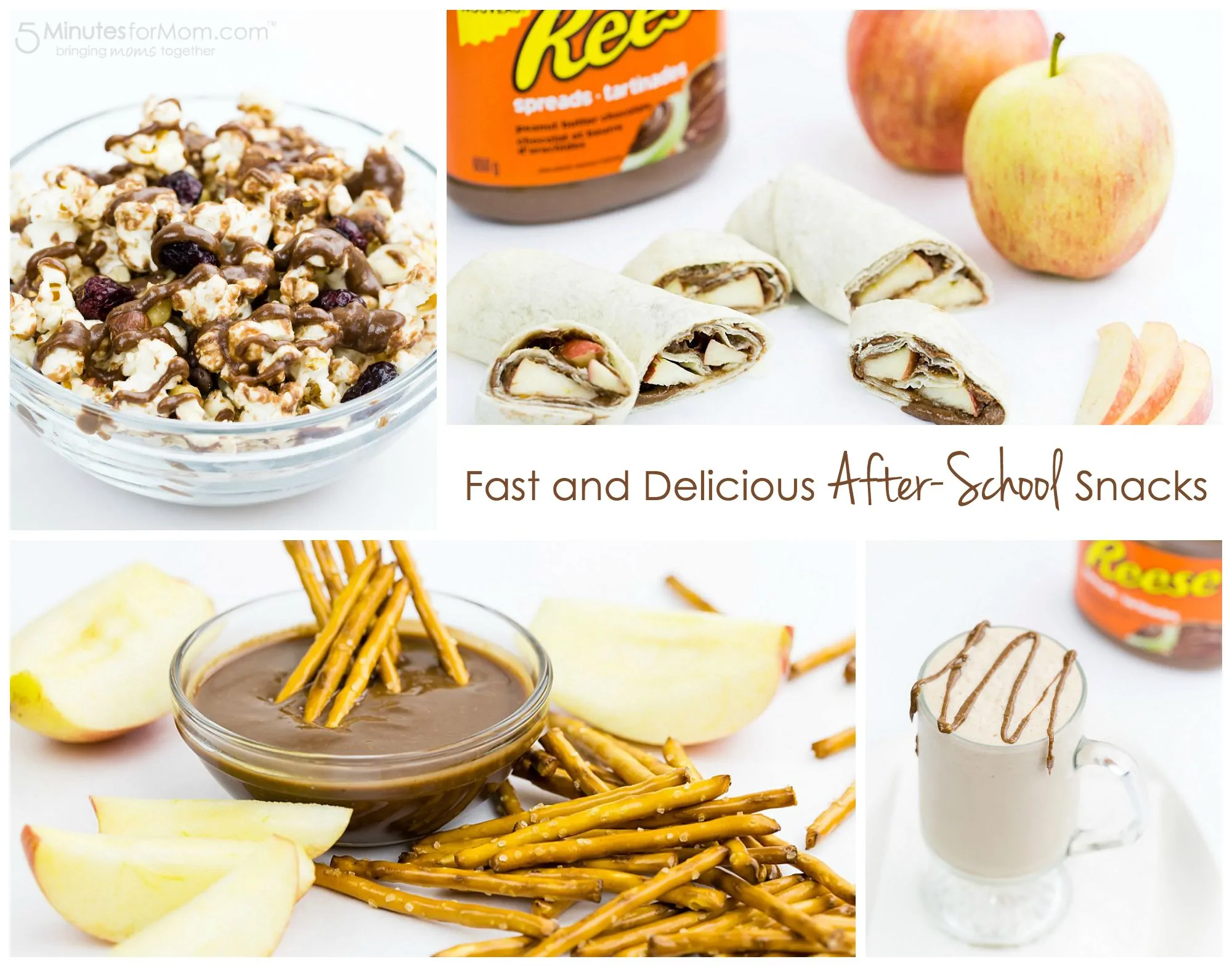 So, when a box of REESE Spreads and Snacksters arrived at my door, I had some fresh inspiration to sweeten up some of our usual go-to snacks.
(When my son came home from school and saw the jars of REESE Spreads, I think the neighbours could hear his screams of joy. Apparently, I had just won the prize for best mom in the world.
And I also quickly learned that REESE Spreads is a bit too delicious. My son is now obsessed with it. So, proceed carefully. This stuff is really, really good. I need to find some good hiding spots for it…)
Here are 5 super easy, super tasty after-school snacks using REESE spreads…
1. Peanut Butter Chocolate Smoothie
We drink a lot of smoothies around here.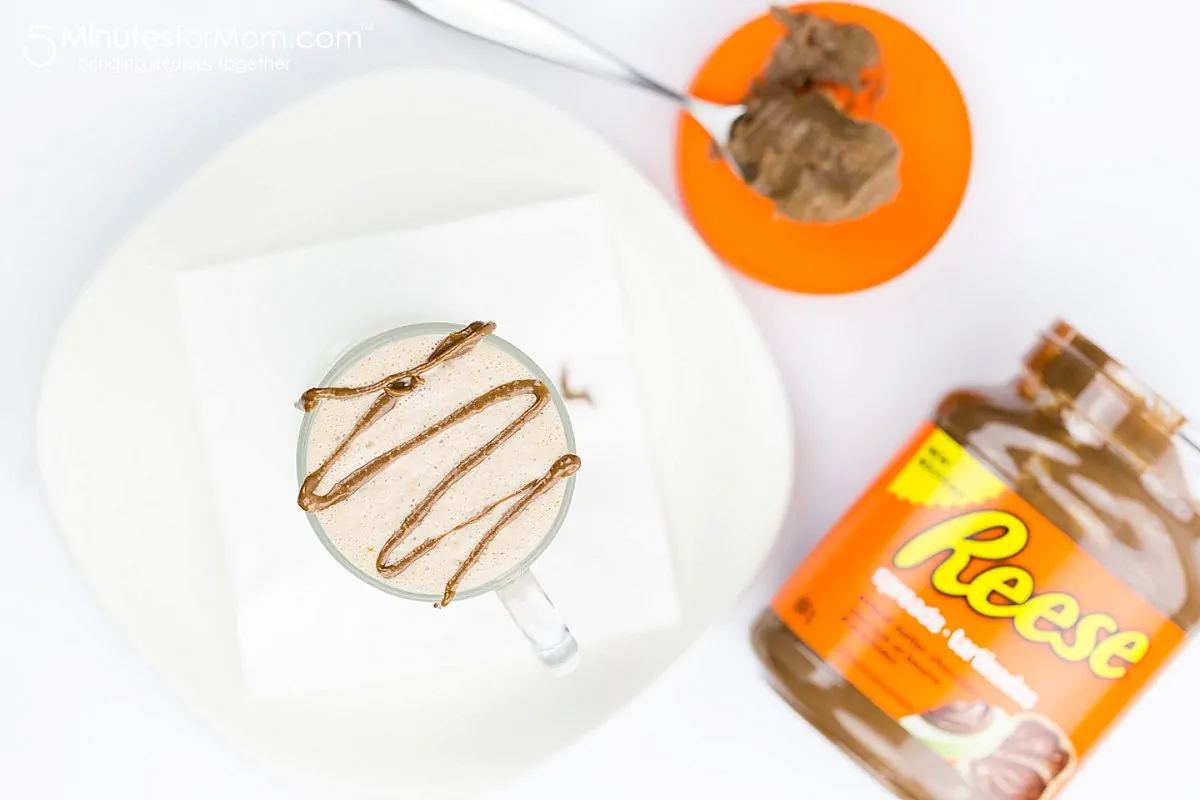 For this scrumptious smoothie, I used frozen banana, plain Greek yogurt, milk, some ice cubes, and a tablespoon of REESE Peanut Butter Chocolate Spreads, and we indulged in all of its peanut butter chocolate yum.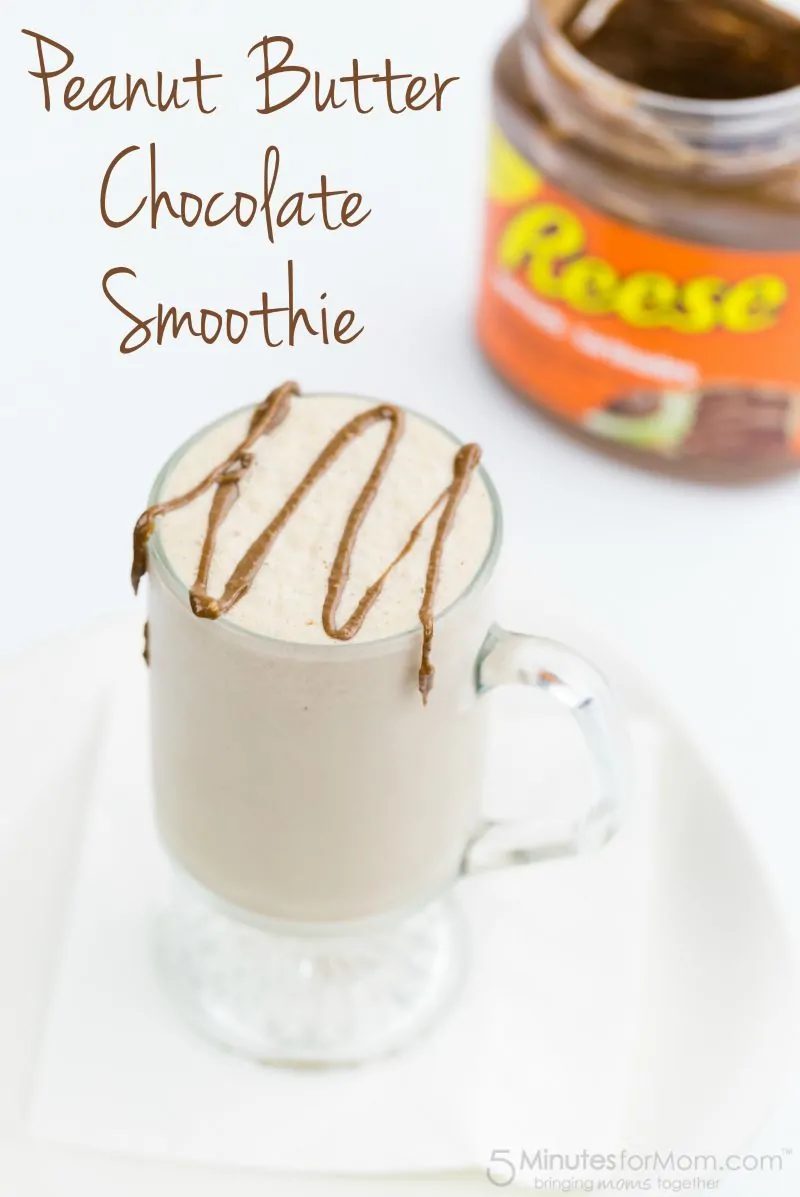 If you like to add protein powder to your kids' smoothies, but your kids don't love the taste of the protein powders, the rich taste of REESE Spreads will transform those smoothies into sweet desserts.
2. Peanut Butter Chocolate Popcorn
Our hot air popcorn maker is the most used appliance in our house. Seriously, we make a lot of popcorn.
I like to sweeten up my popcorn sometimes and have shared my Hazelnut Popcorn recipe here before.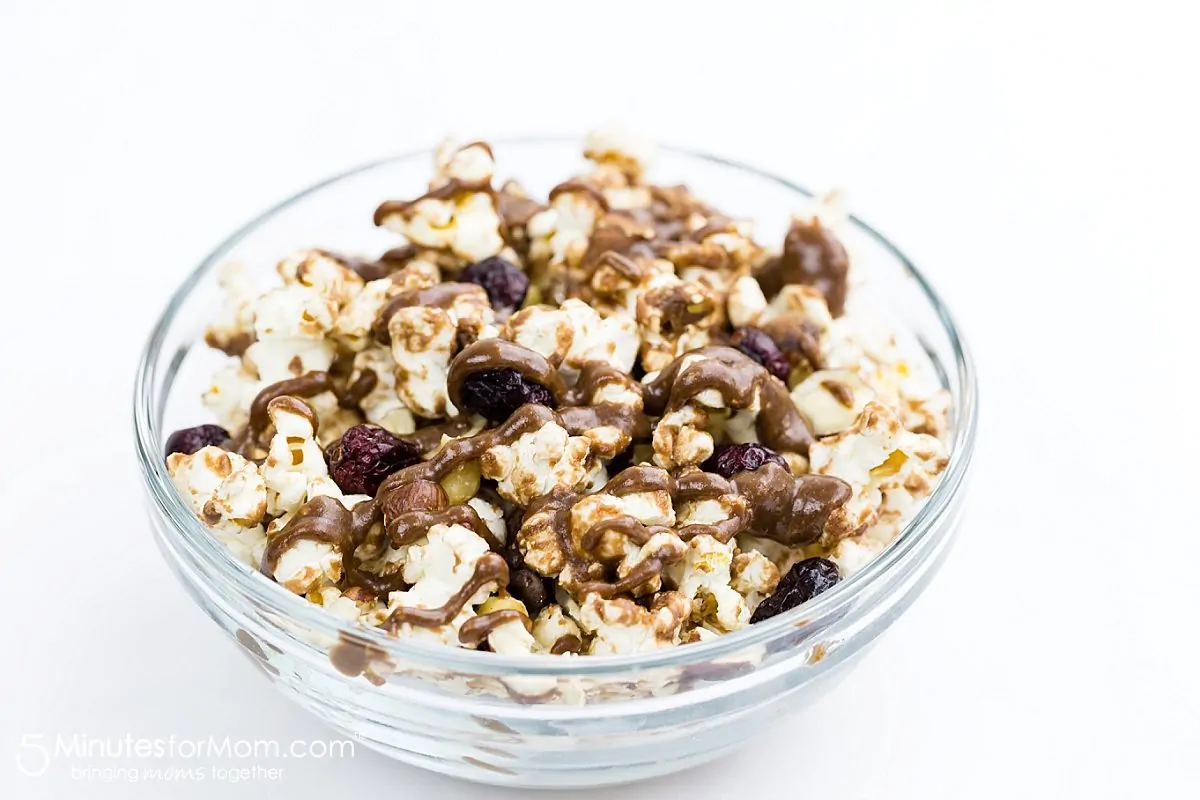 So, what else would I do with a jar of REESE Peanut Butter Chocolate Spreads? Of course, I have to melt some and pour it over popcorn.
To make the REESE Peanut Butter Chocolate Spreads more pour-able, you can add some coconut oil, butter, or margarine to it. Then heat in the microwave for about 20 or 30 seconds and stir.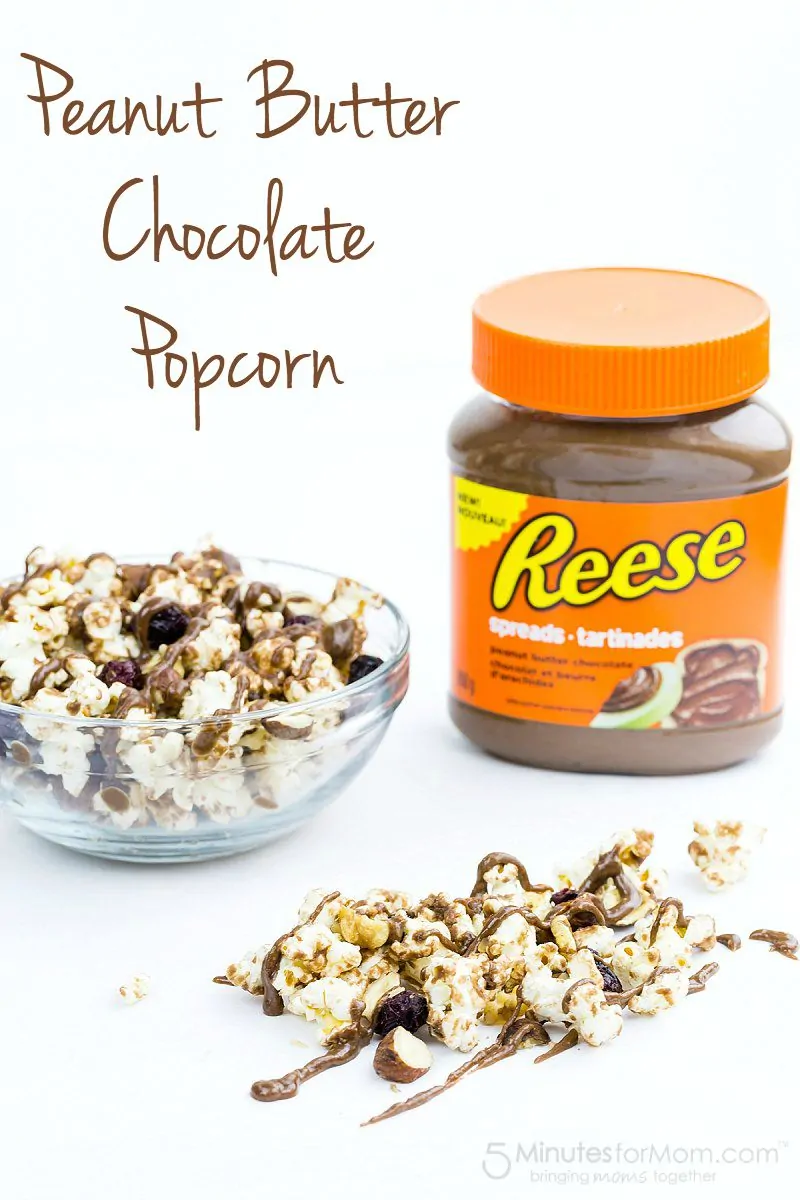 For this popcorn mix, I added crushed hazelnuts, walnuts and dried cranberries before tossing with REESE spreads. I also drizzled some on before serving, just to make it pretty.
3. Peanut Butter Chocolate Rice Cakes
When my daughter and I are not eating popcorn, we are eating Rice Cakes.
I know. Sounds strange. But we LOVE Rice Cakes.
I usually eat mine with almond butter and jam. (It is crazy good. Trust me.)
And my daughter likes her drizzled with a little butter and some salt. (It makes her feel like she is eating popcorn. I told you. We have a popcorn problem around here.)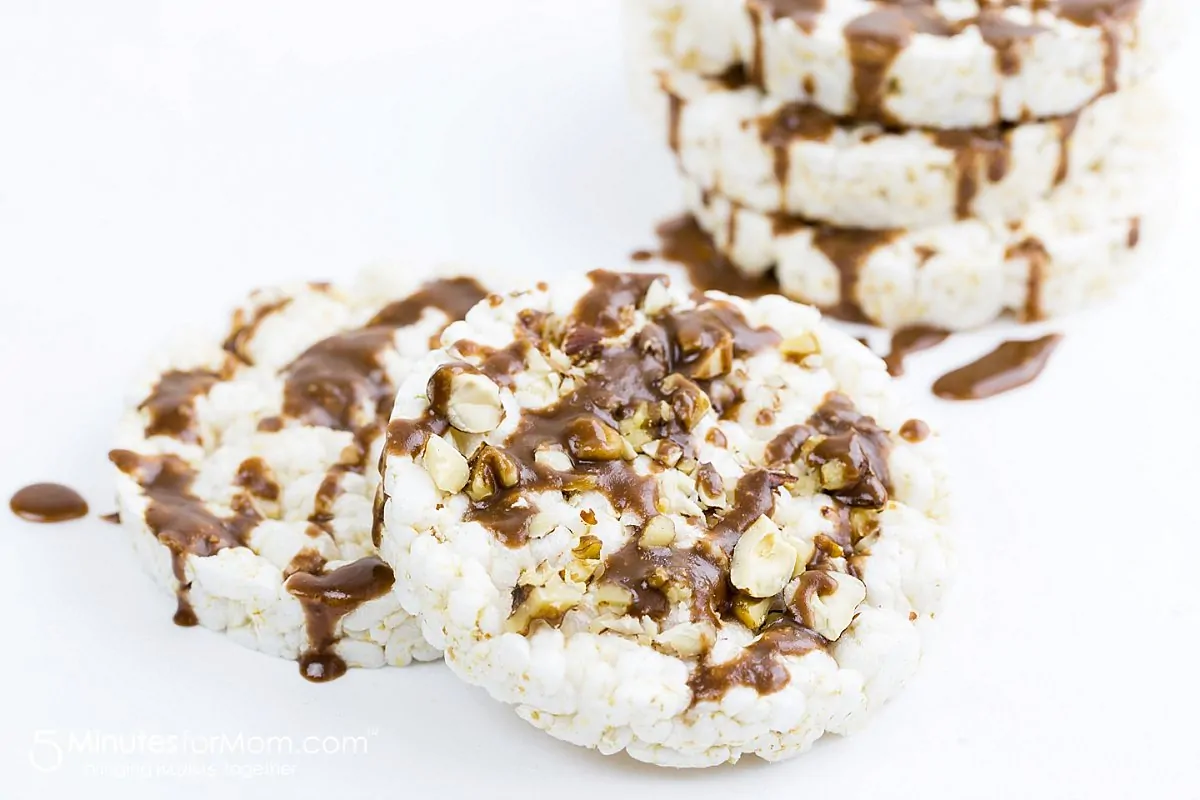 In this picture, I poured the extra melted REESE Peanut Butter Chocolate Spreads I had used for the popcorn on to the Rice Cakes and sprinkled some crushed nuts on too.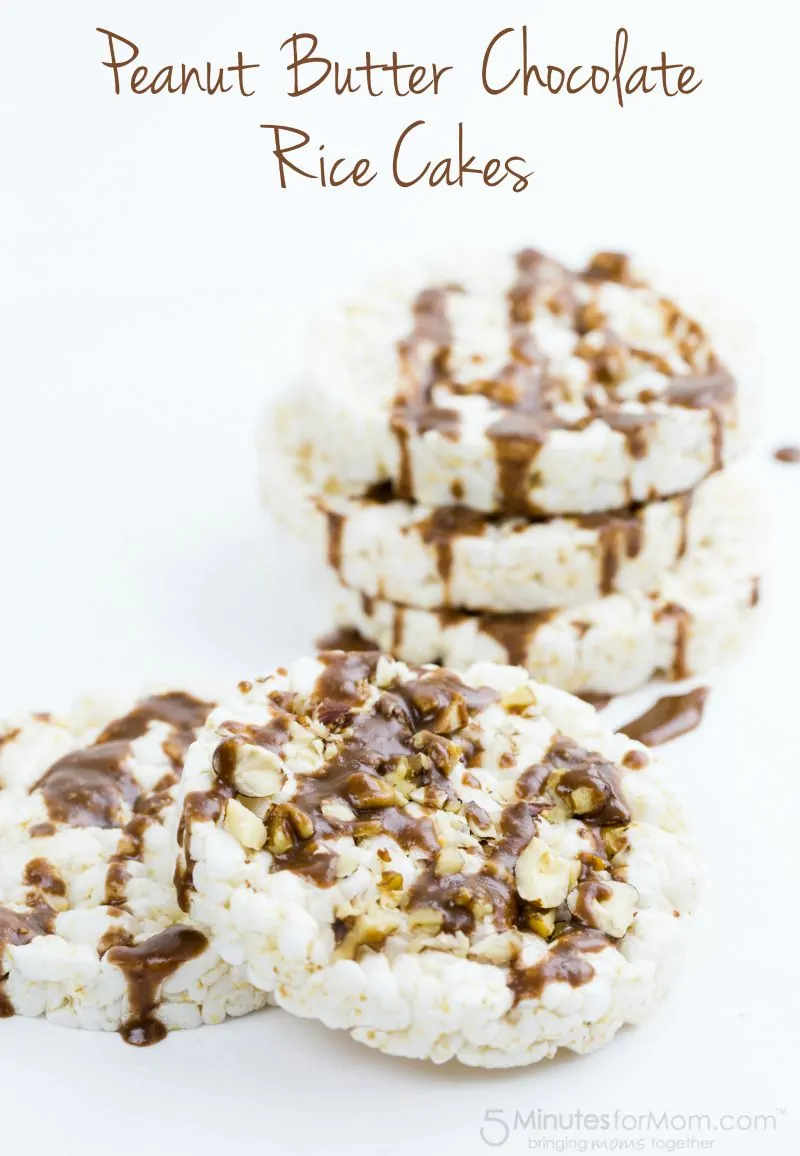 It also tastes just as great slathered on straight from the jar. (I may have just been eating a couple like that as I wrote this post.)
4. Peanut Butter Chocolate and Apple Wraps
I have used wraps with cream cheese as a staple food for my kids since my son was a toddler.
For their nut free school lunches, I regularly make up cream cheese wraps. Sometimes it is just cream cheese and sometimes I add apples, avocados, dried cranberries, etc.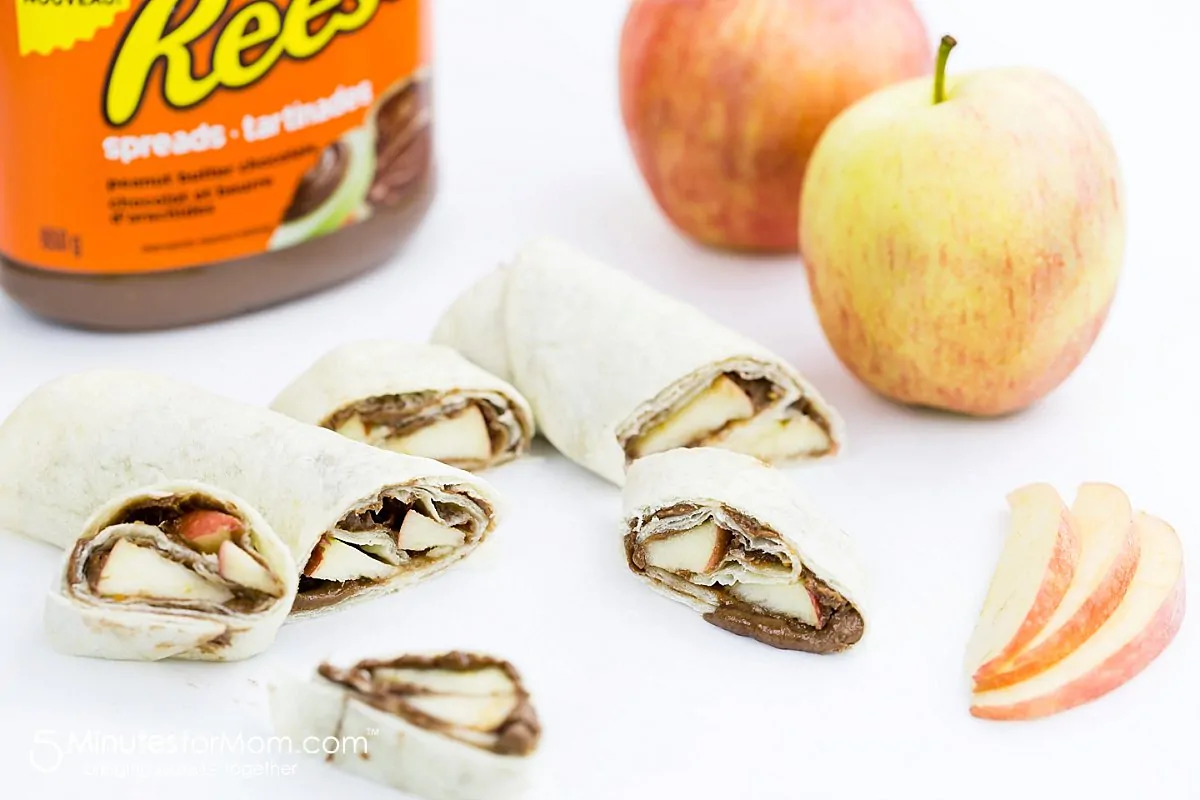 So, it was common sense for me to try an apple wrap with REESE Peanut Butter Chocolate Spreads. And, yes, after I finished shooting them, I may have gobbled up a few before sharing the rest with my son.
5. Peanut Butter Chocolate Dip
Whether you want to warm up some REESE Spreads and thin it down with some coconut oil, butter, or margarine, or you serve it straight from the jar, REESE Peanut Butter Chocolate Spreads is made for dipping.
So grab some apples, pretzels, or whatever fruit or munchies you have on hand, and serve up something special and fun for your kids after school snack.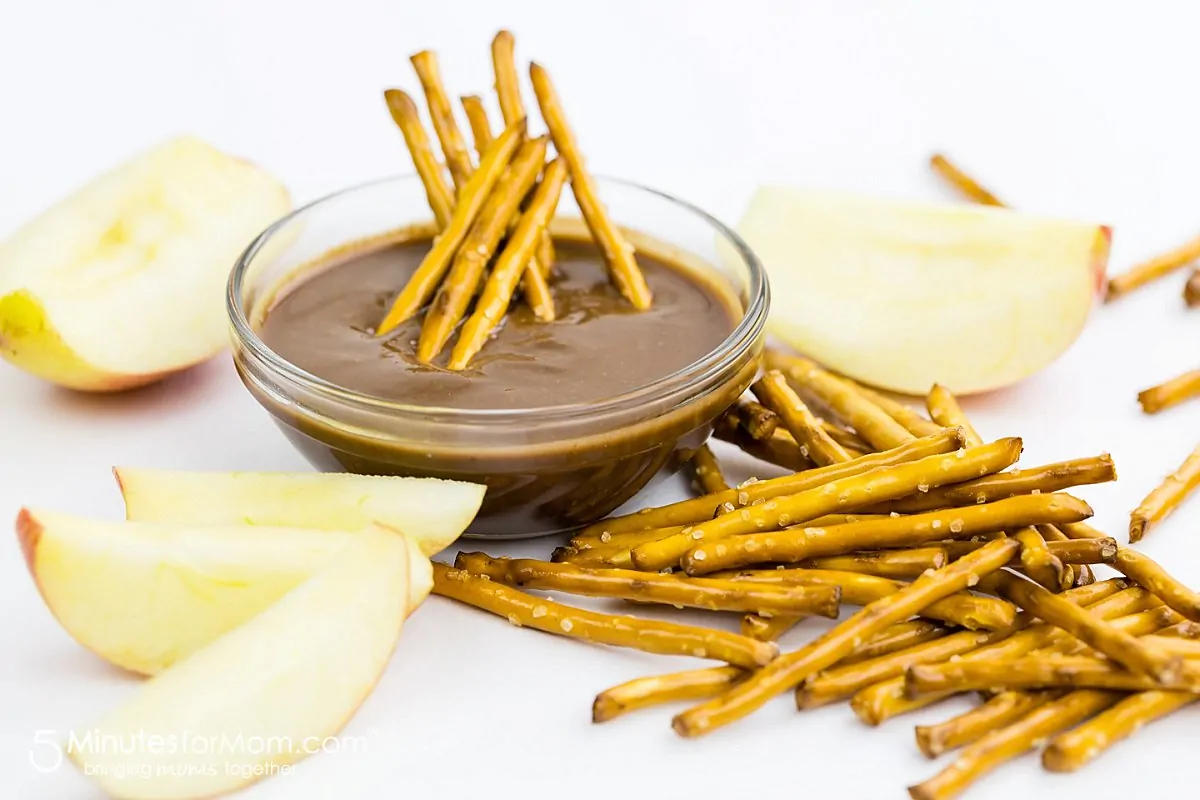 And, if you want to grab and go, REESE Snacksters are all set for your kids to snack on the run.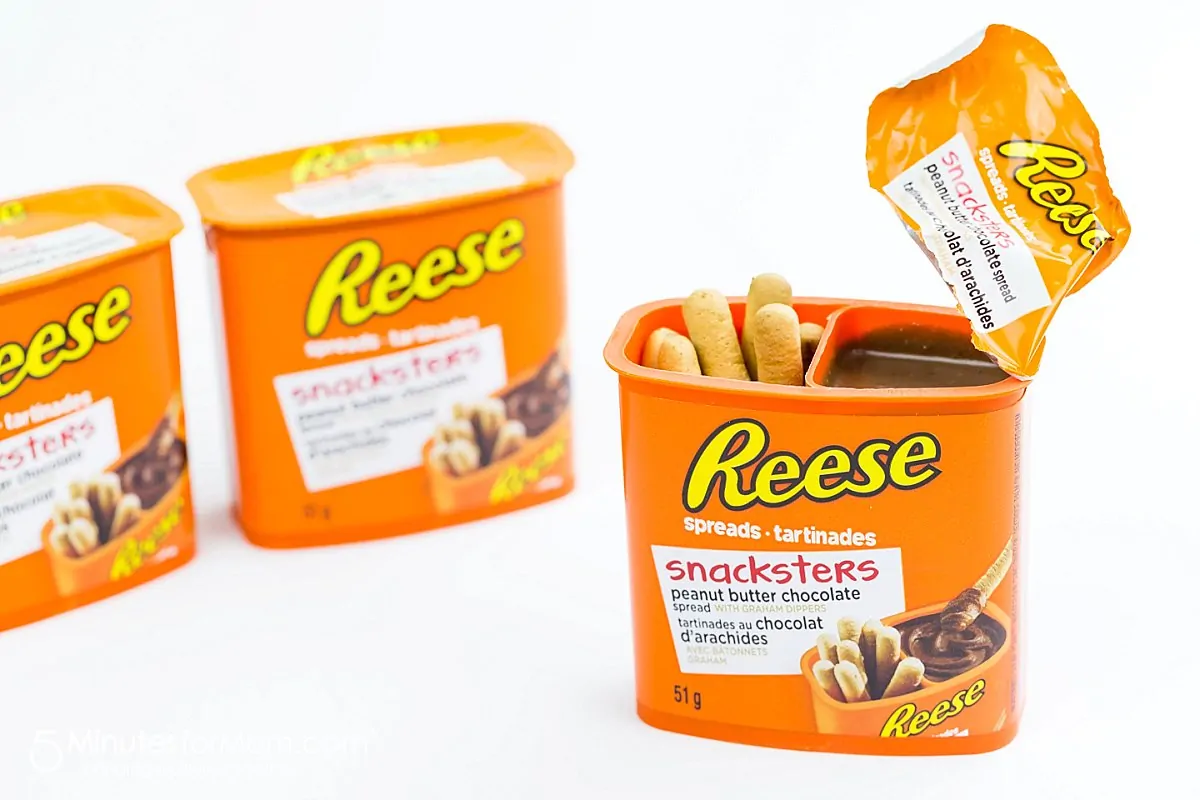 With all the driving to and from sports and extra curricular activities, a mom is always looking for quick, portable food.
Or just Grab a Spoon…
But, at the end of the day, or really at any time of the day, all you need is a spoon.
In fact, my son insists that REESE Spreads is at its best served up by the spoonful.
Yes, REESE, in this house, we do indeed spoon.
Enter to Win
This is one of our rare giveaways just open to our Canadian friends.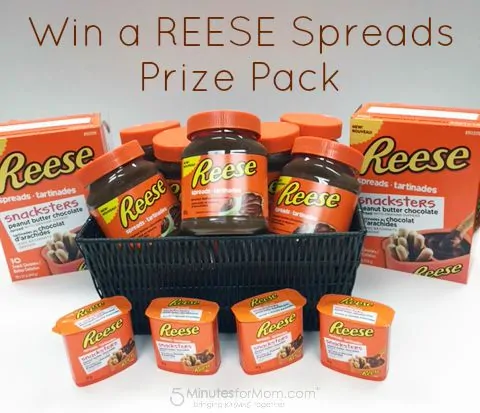 Pin for Later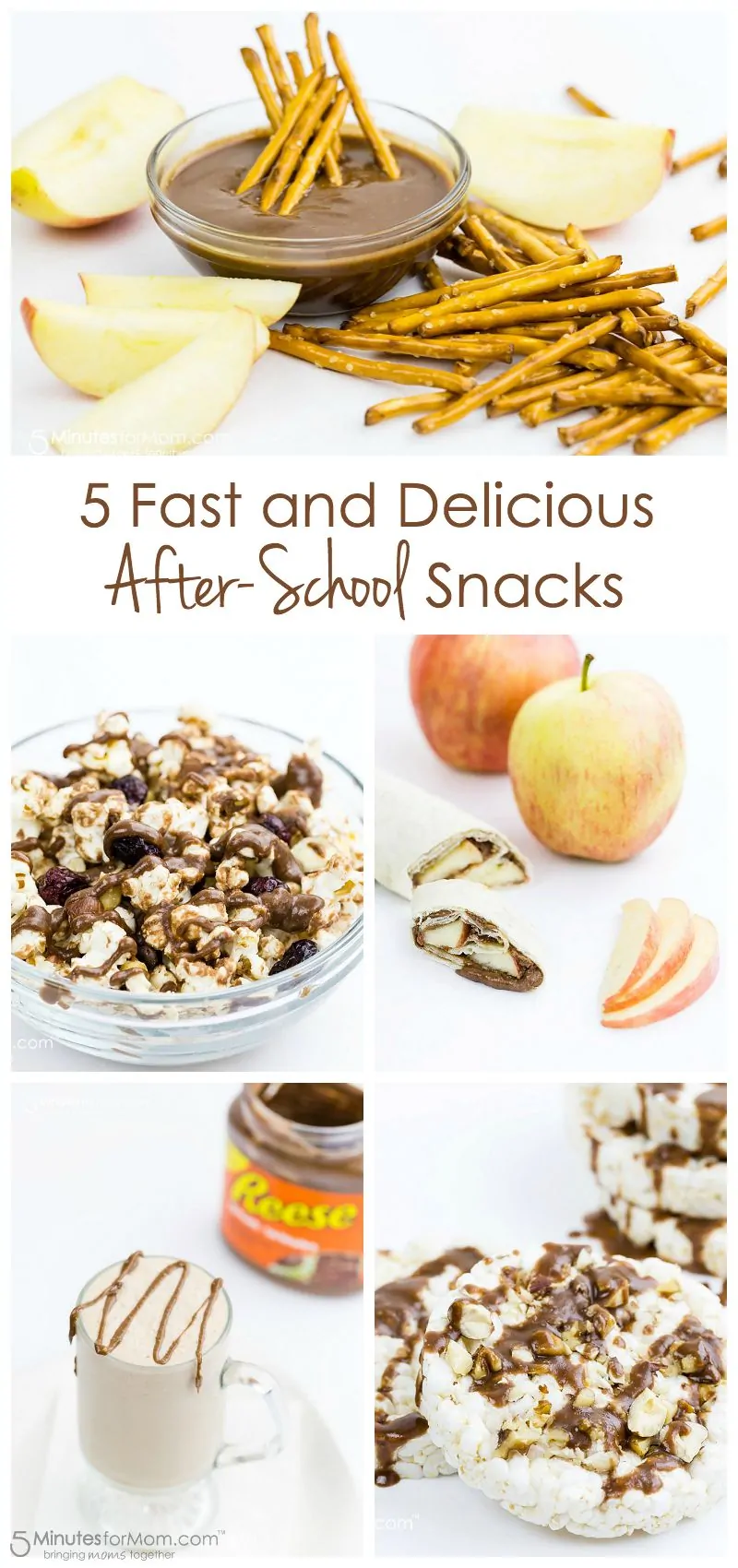 Disclosure: This post is sponsored by REESE Spreads.
Written by Janice Croze, co-founder of 5 Minutes for Mom
Talk with me: @5minutesformom and Facebook.com/5minutesformom
Pin with me at pinterest.com/5minutesformom