This post may contain affiliate links. Read my disclosure policy here.
Hey, it's Danielle from Busy Mom's Helper again! Can y'all believe it's already fall? I sure the heck can't! One side of me feels like school's been back in session forever, the other part is 'wow, report cards already'? I'll admit, I'm totally missing summer! Other than the sleeping in (at least 7am instead of 6 or earlier!), and more pajama days, I also miss the summertime food….one of which being S'mores! This Smores Dessert Pizza will definitely do, though!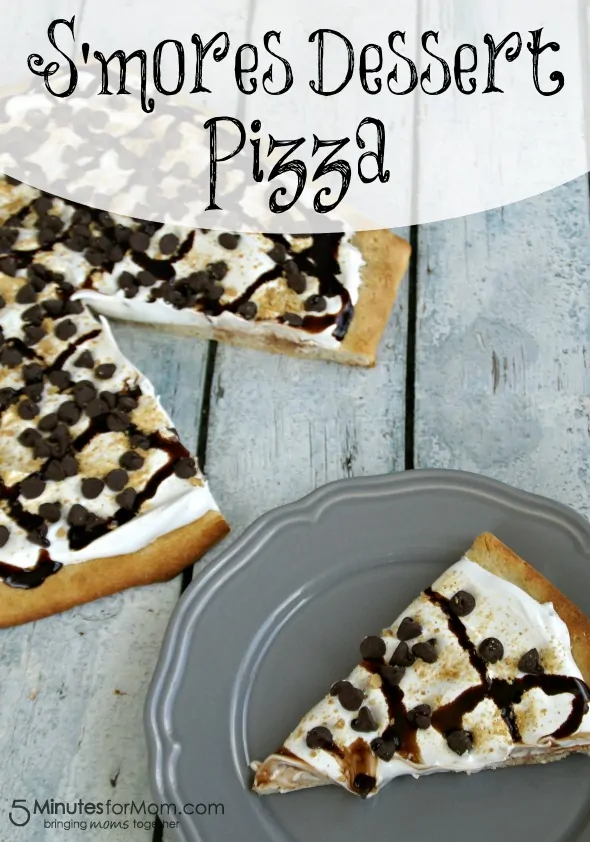 There's just something about S'mores that always has me craving them. Maybe it's the gooey marshmallow? Or perhaps the chocolaty 'kick' to the taste buds? Whatever the reason, this Smores Dessert Pizza is just as deliciously fabulous as a regular S'mores treat! Don't be intimidated, it's also extremely easy to make! Who wants to wait forever, drooling over a dish that takes too long, right? No ma'am, not me!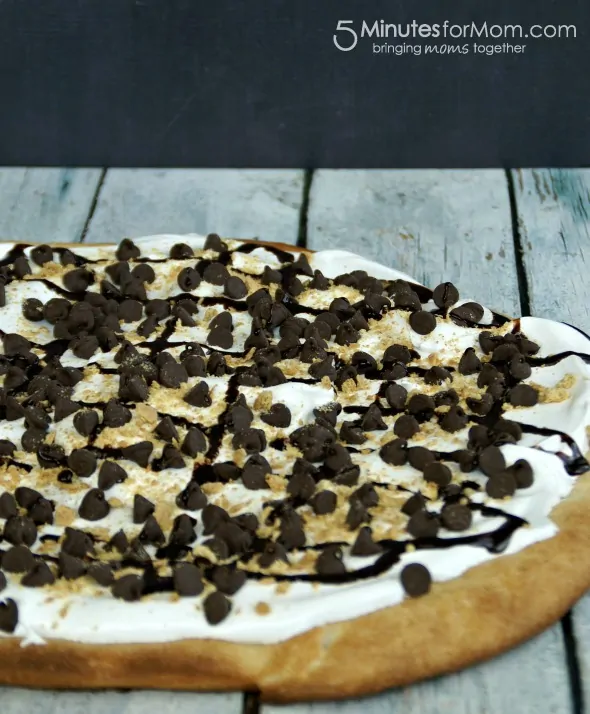 Ingredients
Pre-made, refrigerated Pizza Dough
Jar Marshmallow Cream
Chocolate Chips or Bar Pieces
Grahama Crackers (crumbs)
Chocolate Syrup, for drizzle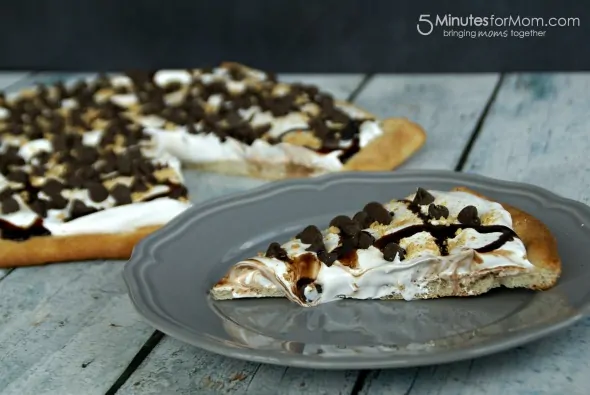 Directions
Spread your pizza dough on a greased sheet or pizza pan. Bake according to package directions (the pre-sauce time, probably close to 8 minutes).
Spread marshmallow cream over the top. Sprinkle on chocolate chips or pieces, as well as a generous amount of graham cracker crumbs. Place back in oven for a few more minutes so the marshmallow cream gets a nice 'toasty' layer to it. Yum!
When it's done, drizzle with chocolate syrup and serve.
And that's all it takes to make a super delicious, gooey Smores Dessert Pizza for your family (or just yourself, don't worry, I won't tell) to enjoy! I made this the other afternoon and my kiddos were practically begging for seconds! Since I was already enjoying a third 'little' slice, I couldn't exactly tell them no! Splurging on tasty desserts every now and then is allowed, right? Right!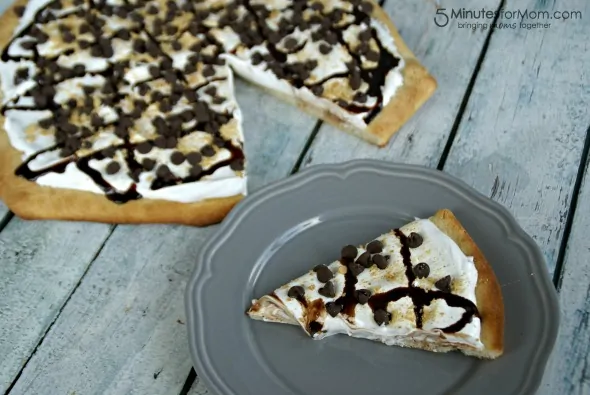 We originally published this post on September 30, 2014, but wanted to share it again with you.
Find More
Find other tasty recipes on our Cookies and Treats Pinterest Board.