This post may contain affiliate links. Read my disclosure policy here.
I can't even imagine growing up in this age of social media and selfies.
The social pressures and challenges to self worth that our kids experience daily are exponentially harder than anything we faced during our school years.
Therefore, it's important for us as parents to try to understand what our kids are going through so that we can help them.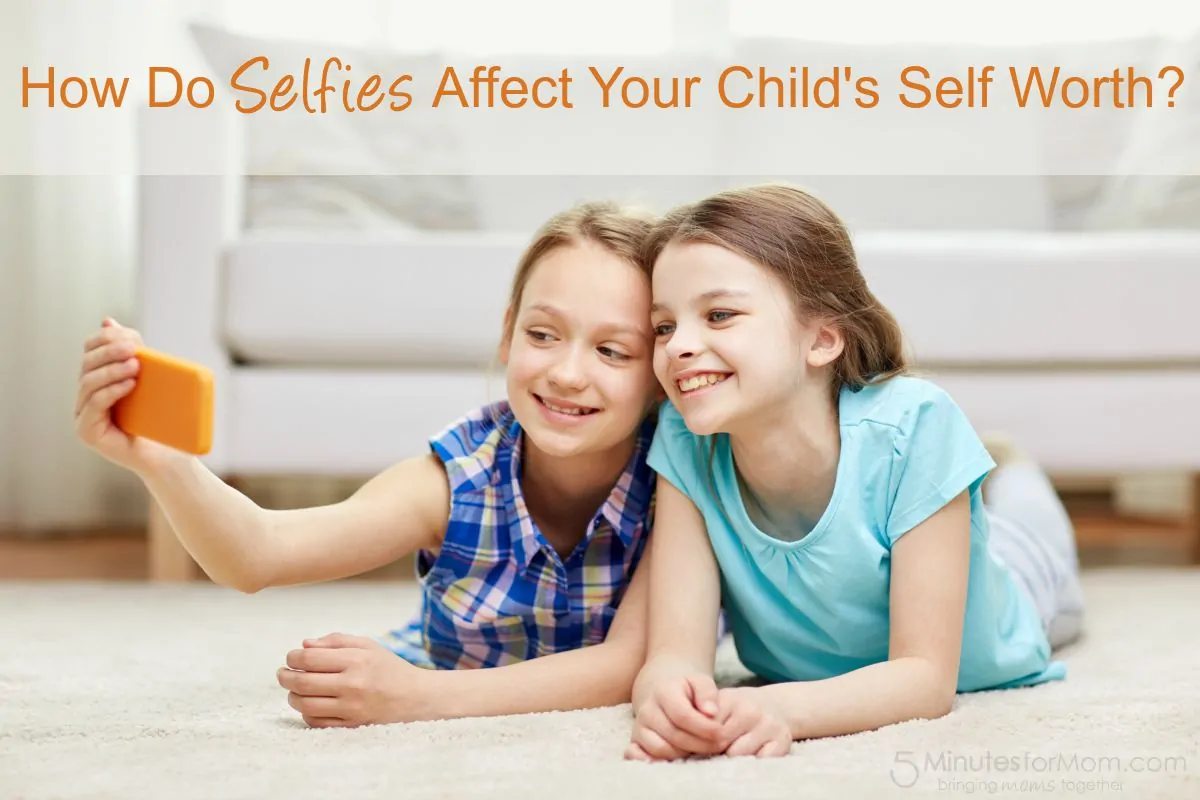 I've asked Gabriella van Rij, international activist, author and leading voice of the Kindness movement about how selfies may affect our children's self worth.

Susan: When kids are already struggling with confidence, can taking selfies reduce their confidence even more?
Gabriella Van Rij: Yes, you can end up feeling less confident after each "selfie" you take.
Selfies are less about what you think about yourself and more about what you want others to think about you.
We can take as many selfies as we want, and we can validate our outer shell with "likes," but we can't change feelings of inadequacy unless we start to take ownership of our uniqueness.
Ownership is basically a two-part process, inside and out:
Ownership of the outside, the physical traits that we cannot hide.
Dare to step into YOU (the inside), which can only be accomplished once ownership of the outside is in place.
Susan: Are kids seeking validation when they are taking selfies?
Gabriella Van Rij: As human beings we seem to need constant validation instead of having confidence in who we are.
It seems for most of us too scary to be unique. We want to belong in our family or with our friends or even our partner.
The selfie phenomenon is likely here to stay so we need to determine:
What is real and what is me? The "selfie" that we so carefully stage is not the real me. The real "me" has gotten lost, as it conformed to the peer pressure to fit in.
How to break free from the invisible constraints of the social world and dare to step into you.
Susan: What advice do you have for how parents should discuss these issues with their kids?
Gabriella Van Rij: If you've seen these changes in your child, either rapidly or over time, start a dialogue on confidence, without the intense need for outward validation.
No child wants to be special they want to fit in.
Teach them that ownership of one's uniqueness will make them fit in.
For example: When your child says, "Mom, they call me fat." The response is usually, "No dear you are not at all." Instead, you might say, "What do you think?" Let him or her find the answer and be patient.
Help your children to understand that they don't have to fit any mold, but rather should take ownership of their uniqueness.
Teach your children that it is more than "OK" not to belong. It will boost their confidence greatly.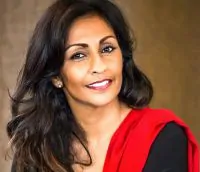 ABOUT GABRIELLA VAN RIJ: The leading voice of the Kindness movement, Gabriella works to spread the message that we are all unique and we each have something to offer the person next to us. She has a non-profit 501(c)(3) foundation in the US.
She is the author of I Can Find My Might, a part self-help, part practical resource for students, parents, and educators on bullying and self-acceptance.
Share With Your Friends
We'd love, love, love a tweet or a pin… Thanks so much! 🙂
[Tweet "How Do Selfies Affect Your Child's Self Worth?"]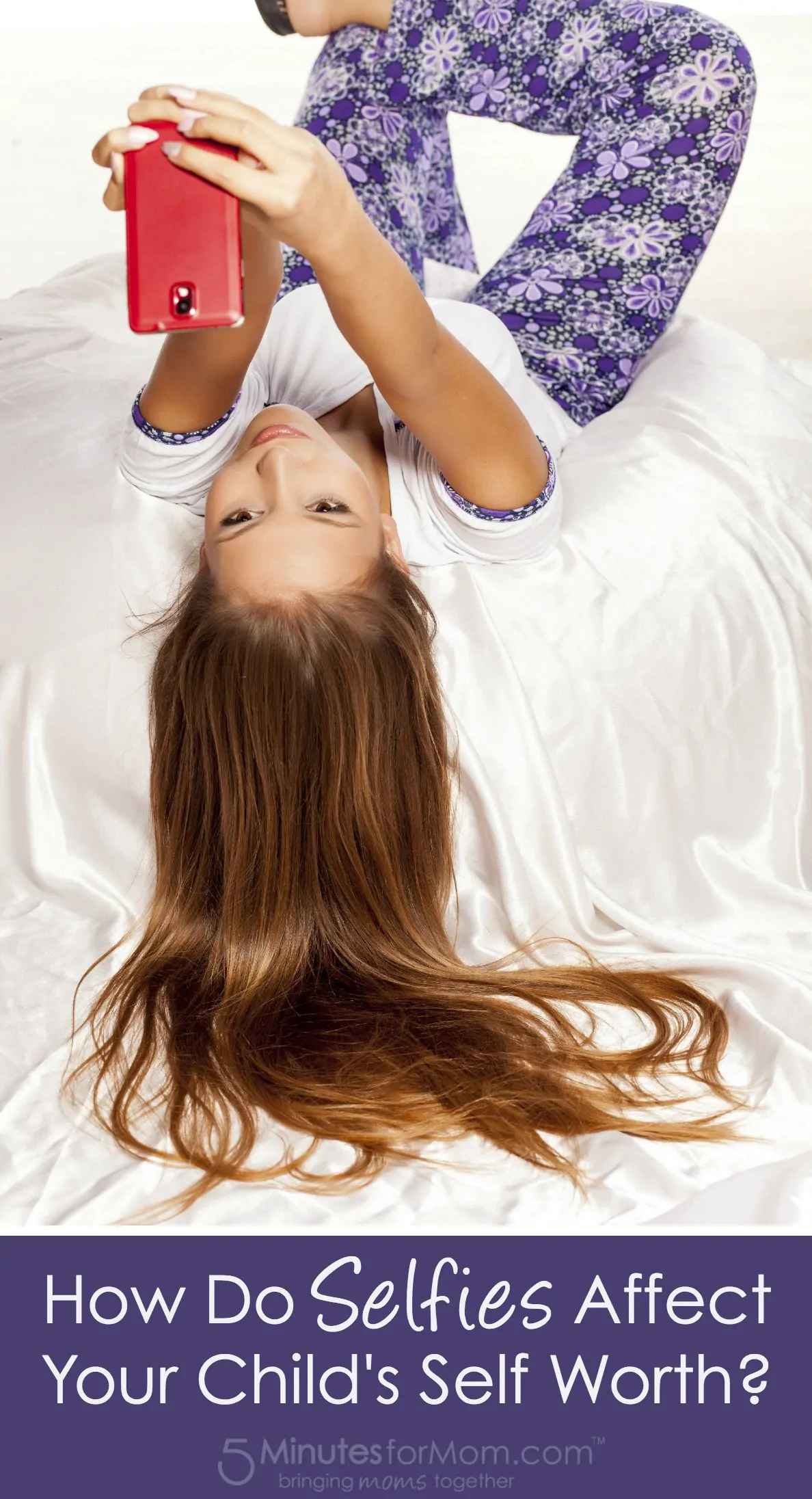 Written by Susan Carraretto, co-founder of 5 Minutes for Mom
Talk with me: @5minutesformom and Facebook.com/5minutesformom
Pin with me at pinterest.com/5minutesformom