This post may contain affiliate links. Read my disclosure policy here.
Tonya here, and if you have kids who love gaming then have I got the perfect gift idea for them, a DIY gamer kit that they can make, code, hack, and play. Thanks to Technology Will Save Us for sponsoring this post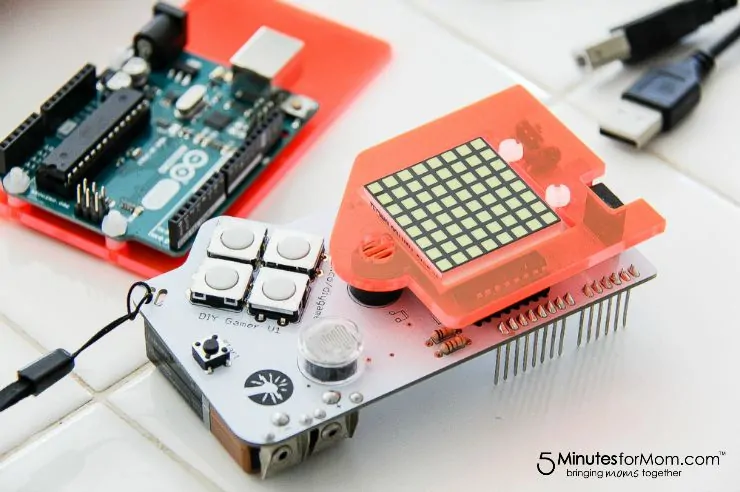 Technology Will Save Us makes DIY Gadget Kits for kids – they help children (and big kids) learn about technology and the world around them.
The DIY Gamer Kit allows you to not only build your own video game, but once connected through a USB to your computer you can write the code to make it into a reality. Not only does it help kids understand technology, but they are able to learn how their video games work from the inside out, build their own video game and learn how to code games and invent their own games to add to it. 

There are two DIY Gamer Kits available, a pre-soldered kit and a kit that you need a soldering iron to put together.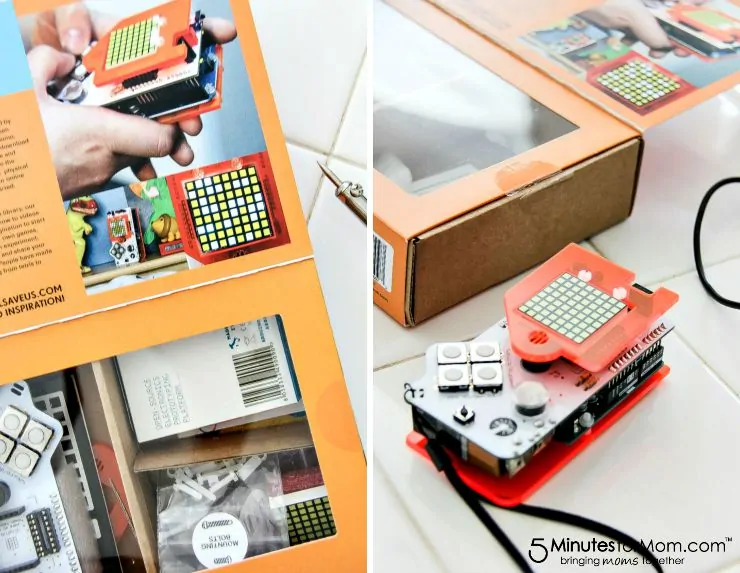 My dad was visiting from Australia for a month over summer vacation, and being the handy man he is (he's a woodcarver and can fix just about anything put in front of him) I thought this would be the perfect grandfather/grandkid project.
We received the pre-soldered kit, so it was a fairly simple process, which is perfect for younger kids. Kids aged about 12+ will love learning how to build their gamer kit from scratch though.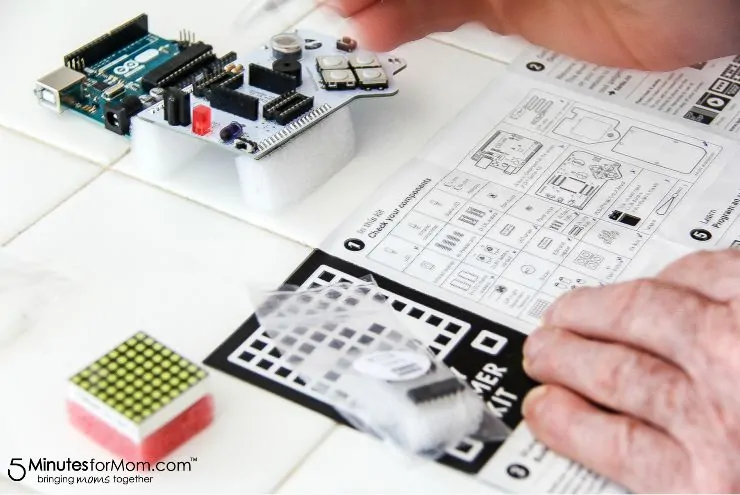 Once you've built your DIY Gamer Kit and turn it on, you will find it has been pre-loaded with two games, Snakes and Pong. You can then connect it via the USB (included) to your computer and code other games by following the tutorials at techwillsaveus.com. Apparently some gamers have even coded Tetris and Pacman. You can also invent your own games. The possibilities are endless.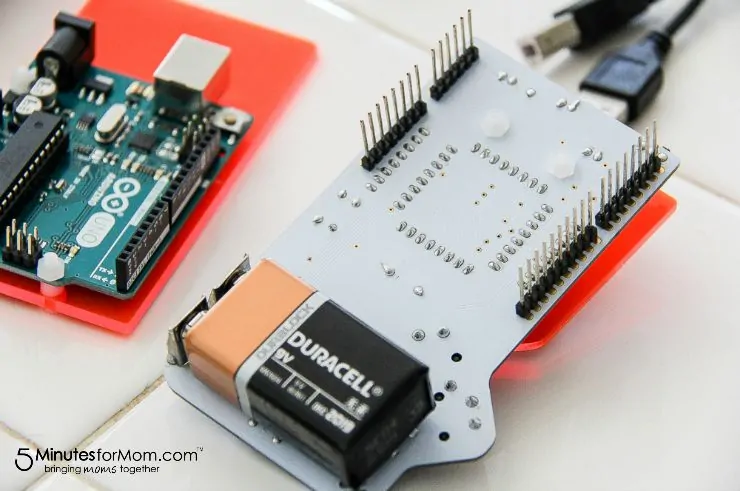 Here is a video of Flynn, my 8 year old, playing Snakes.
Fun fact: The DIY Gamer Kit is part of a permanent collection at the Museum of Modern Art (MoMA).
Enter to Win
Would you like to win a DIY Gamer Kit as well as a Synth Kit – which allows you to make electronic music from a synth you build yourself (there are 3 different types of Synth you can build)?
Leave us a comment letting us know how old your kids are and if you think they'd like to try one of the Tech Will Save Us kits.
Complete your entry using the form below…
Pin for Later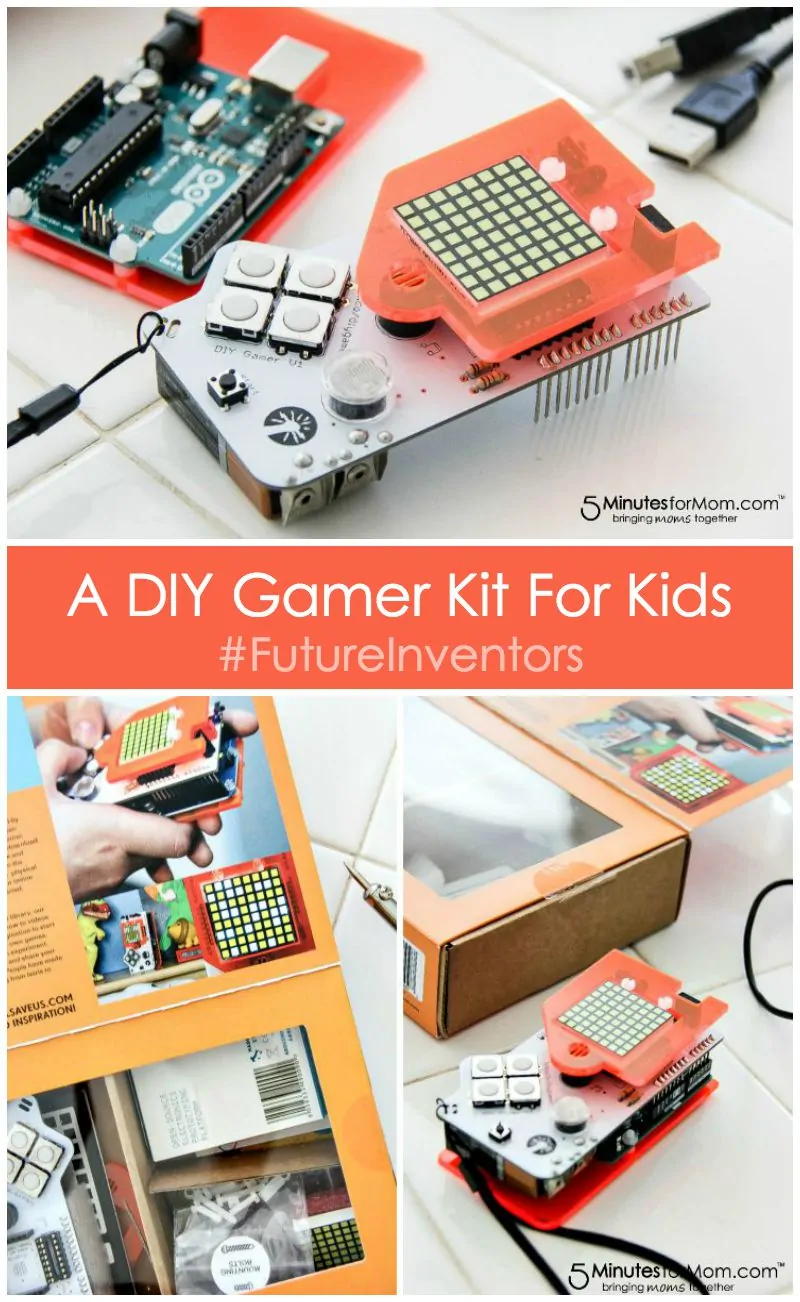 Written by Tonya Staab, lifestyle blogger at Create-Celebrate-Explore.
I received compensation from Technology Will Save Us along with the DIY Gamer Kit and Synth Kit in exchange for writing this review. Although this is a sponsored post, all opinions are my own.