This post may contain affiliate links. Read my disclosure policy here.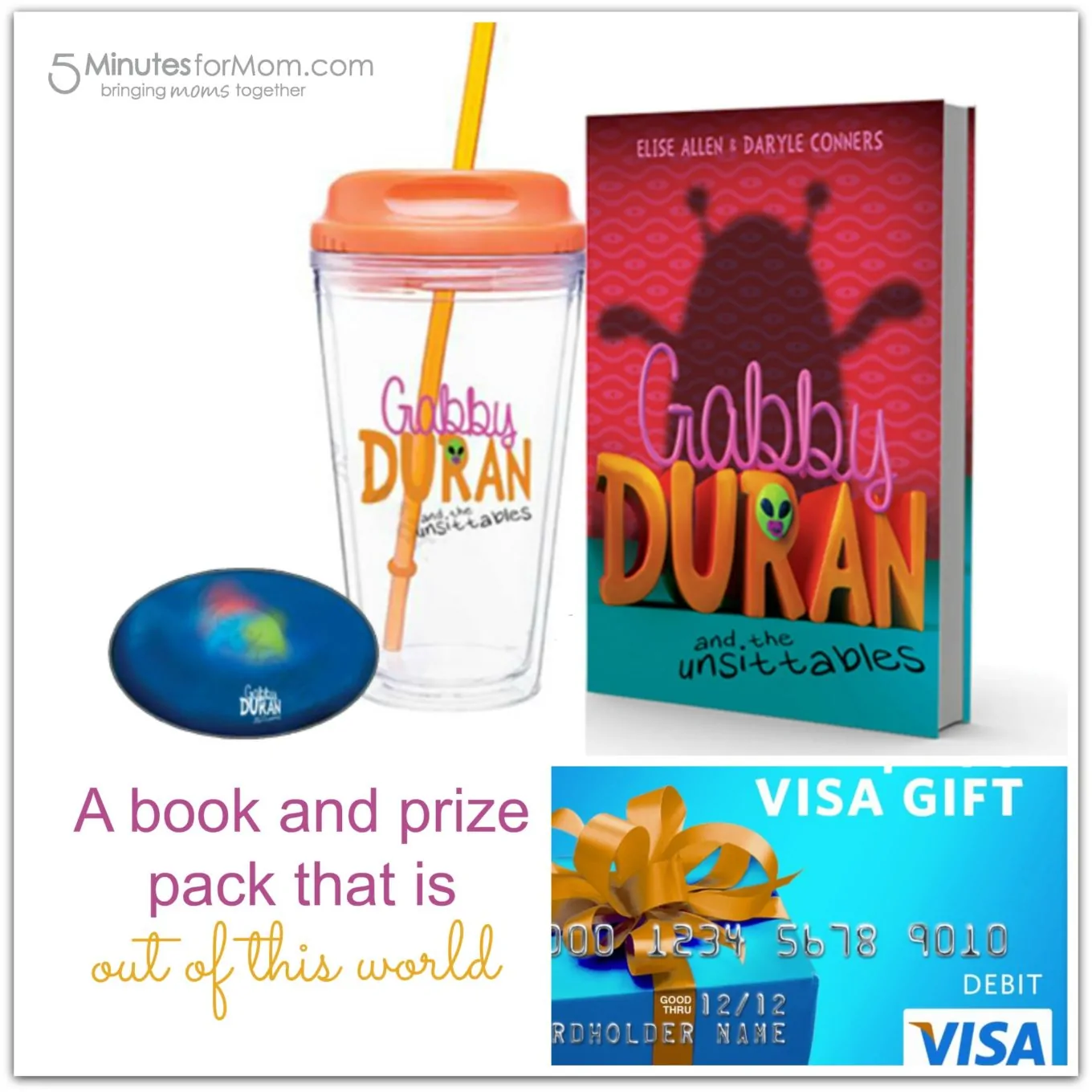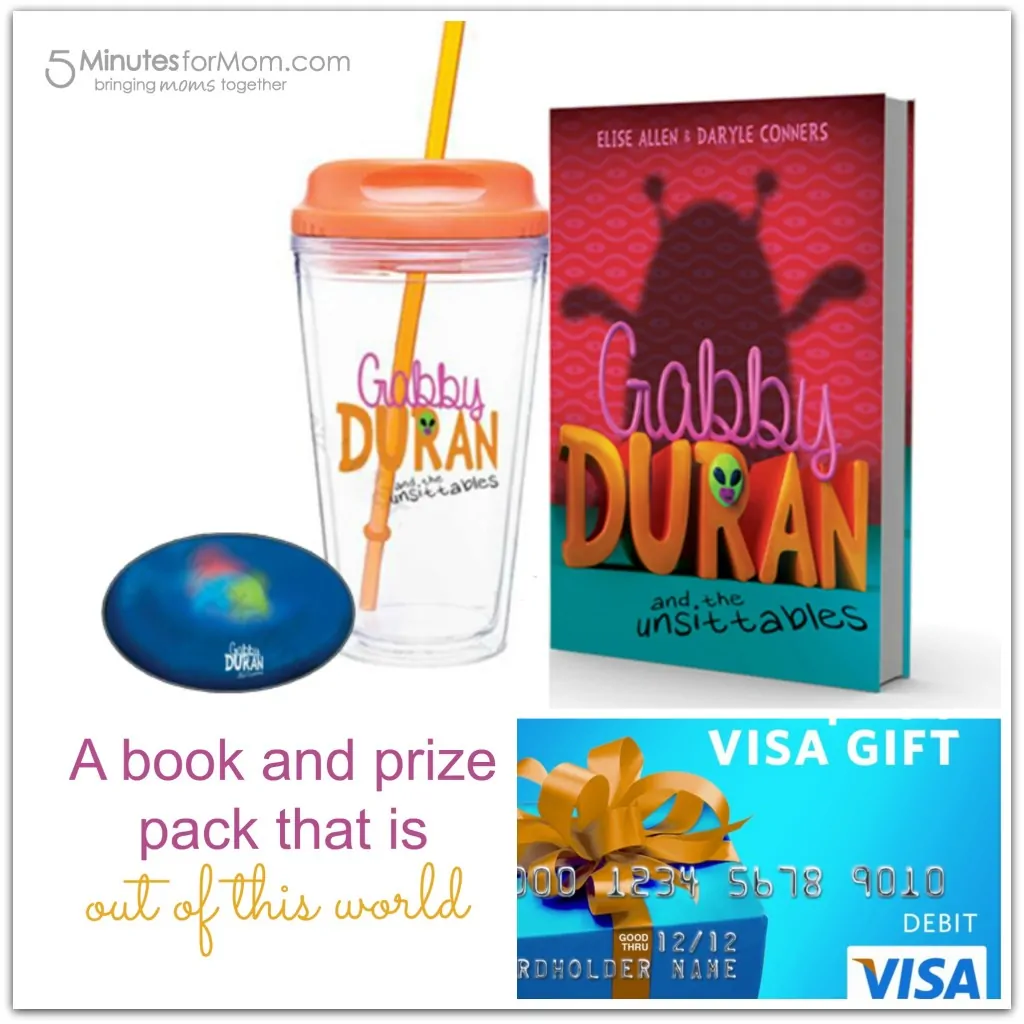 5 Minutes for Books managing editor Jennifer Donovan is thrilled to share this sponsored giveaway. Samples & prizing are provided by Disney Publishing.
I woke up early one Saturday — too early — thanks to my dog. I had finished one book the night before, so I was ready to start a new one. Knowing this deadline was coming up, I picked up this middle grade chapter book, Gabby Duran and the Unsittables. I was taken by it right away. I loved Gabby's kind heart and dry wit and fearless courage. The unique storyline made me laugh and think, "Hmmm, what if there are aliens among us?"
As an adult reader of middle grade fiction, I am often stuck when I go to review a book. Sometimes I'm a bit too smart for the plot, which is fine, because I'm a good 30 years older than the intended audience. I have to ask myself if the predictability is due to a simplistic style or if it's just me, and it's truly right on target for the tweens who will be reading it.
In this case, I was delighted by the story and the pacing and the humor. I think that I enjoyed it just as much as the intended audience will. I can't wait to share this book with my 11-year-old bookworm son as well as my not-so-keen-on-reading 10-year-old niece. I think they'll book like it.

The layout of the book, with a fun border around each page, drew my eye to the page and will make the book more appealing, especially to those who don't think that books are fun and beautiful just the way they are.
It seems that this is set up to be a series, and I'll definitely be checking out future installments.
About the book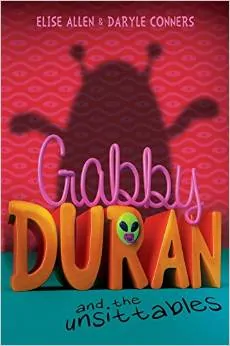 The Association Linking Intergalatics and Earthlings (hereby known as A.L.I.E.N.) has a new member. After months of investigation, Gabby Duran, Associate 4118-25125A, has proven herself to be a babysitter extraordinaire. Her celebrity clients fly her around the country to care for their rambunctious little humans. Our spy, Associate 4118-23432B, otherwise known as Edwina, believes Gabby can be trusted with the truth: aliens are living among humans on Earth. And here at A.L.I.E.N we believe that even extraterrestrials need a babysitter now and then. No one was up to the task…until now.
After accepting the top-secret position, Edwina has paired our new associate up with her first charge, a little girl from the planet Flarknartia. The timing for associate 4118-25125A is less than ideal. It's a school day on Planet Earth, Gabby's audition for the solo part in the band is tonight, and this tiny alien is a bit more than meets the eye.
Can Gabby Duran, Associate 4118-25125A, First Sitter to the Unsittables, keep her otherworldly charge safe in the unpredictable halls of middle-school and keep A.L.I.E.N hidden?
Available May 12, 2015 online and in stores.
Learn more at the Official Site
Follow Disney-Hyperion on Twitter
Follow Elise Allen & Daryle Conners on Twitter
#GabbyDuran
About the authors
Emmy-nominated writer and New York Times best-selling author Elise Allen made a name for herself with her acclaimed young adult novel Populazzi (Harcourt), and the Jim Henson's Enchanted Sisters chapter books (Bloomsbury). In television, she has written for talent ranging from Bill Cosby to Kermit the Frog, and is currently writing for the new Disney Junior show The Lion Guard. Her dog may or may not secretly be from another planet.
Daryle Conners is an award-winning writer, filmmaker and video game designer. She writes joke and riddle books and has designed many game titles for the PC and iPhone/iPad including Harry Potter and the Sorcerer's Stone, Scene It? Harry Potter, Hot Wheels Slot Car Racers, and Scene It? Twilight Saga. Her non-fiction books include Lunchtime LOLZ, Nintendo DS Hot Tips, ROFLs, Video Game Secrets and Monster High Jokes, all for Scholastic. Daryle lives in Seattle, where she still babysits from time to time.