This post may contain affiliate links. Read my disclosure policy here.
Anna here again with a few ideas for getting your children to get the nutrients they need from veggies and the movement they need through play. Many thanks to V8 for sponsoring this campaign.
As I said in my previous V8 Veggie Blends post, putting myself at the top of my to-do list can be hard with all the commitments and responsibilities that I have. But choosing myself over something else less important sends a good message to my kids and is also obviously beneficial to my health.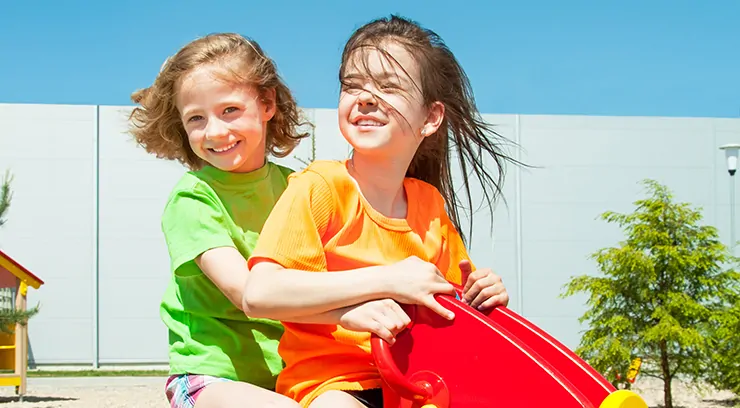 Ensuring that my kids get a good balance of foods is one of my responsibilities as a mom but, as with my own exercise & eating, at time gets pushed down to the bottom of the to-do list in favor of convenience. Unfortunately this convenience means that the nutritional value of the foods I sometimes throw in the oven or we stop and get while we are out running errands is less than sub par.
But again, taking the time to prepare nutritious meals and snacks sends a good message to my kids that what we put into our bodies is worth the extra time it might take. That doesn't mean that I cook fancy elaborate meals all the time. Not hardly. But I can make better choices when it comes to the foods in our home and as a result, I can rest easy knowing my children are eating good foods and even if they don't see it we will all feel better for it, we all will.
I like to give my children water in their water bottles for the day at school but for breakfast and after school snacks, and even before or after a sport practice or game I like to give them the V8 Veggie Blend juices because it's a healthy way to give them energy and nutrients they need.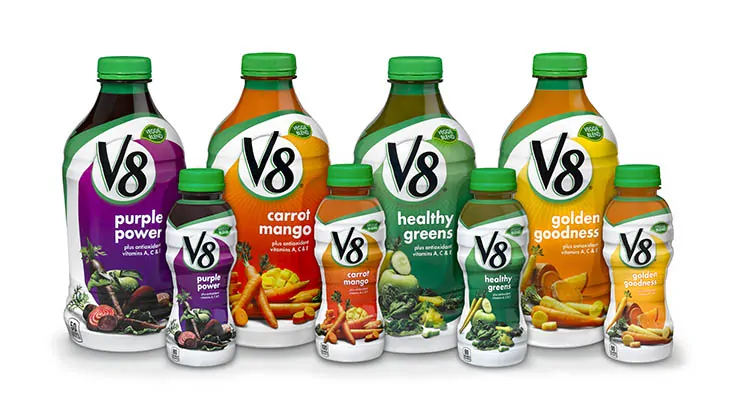 After I tried the new V8 Veggie Blends juices, since I loved them so much, I knew that I wanted my kids to try them as well. The fact that the V8 Veggie Blends have a FULL serving of vegetables in each serving helps to ensure the kids are getting vitamins and minerals they need. V8 Veggie Blend juices also contain NO SUGAR. BONUS points!!
Because my kids eat WAY to much sugar!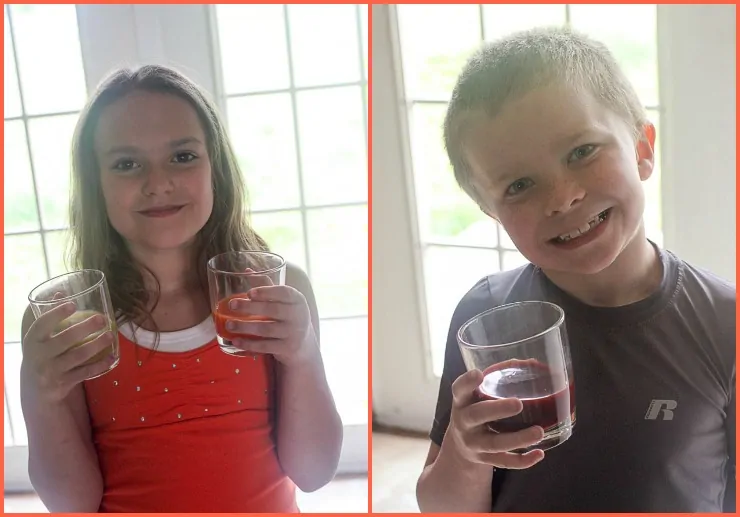 Like me, my daughter preferred the Healthy Greens juice over the other three options, with the Carrot Mango being her second favorite. My son loved the Purple Power the most. While I was at it I had my husband try the V8 Veggie Blends juices as well and he liked all of them pretty equally. With the whole family liking these juices I know these will be in my shopping cart at the grocery store very often.
I already had to go buy TWO more bottles of the juice. That's how much we love them!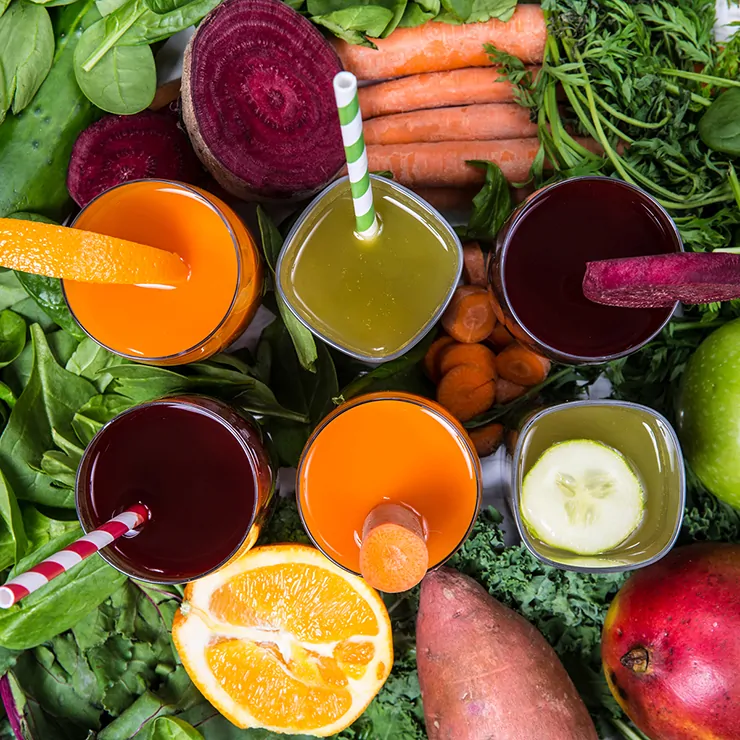 We all know that breakfast is the most important meal of the day, for all of us but I believe especially for children, even more so during the school year. Here are 5 healthy breakfast ideas to pair with the V8 Veggie Blend juices.
5 breakfast ideas to pair with V8 Veggie Blends.
1. Peanut butter on whole wheat bread. Both the wheat bread and the peanut butter is full of fiber and protein, both of which help you feel full longer, which is great for school days when kids have several hours of school work before they get to eat lunch.
2. Yogurt & granola. Yogurt is an great source of dairy and the granola is also full of fiber and protein, helping the kids to stay full until lunchtime.
3. Scrambled eggs & bacon. Eggs are full of protein as well and who doesn't like bacon?
4. Oatmeal. Oatmeal is another great choice for breakfast and you can use a wide variety of fruits or nuts & even honey to sweeten it without sacrificing nutritional value.
5. Pancakes. My family LOVES pancakes. And I will admit I make the good old-fashioned kind but I really want to find a good recipe for a healthier option. Baby steps people, baby steps.
Kids also need movement and play to stay healthy. Both my kids like to watch their favorite TV shows and movies, and the both have iPads. And admittedly during the school year I know they are getting plenty of play time during recess and also with soccer and gymnastics. During the Summer though, it can be easy to get stuck in the wake up, turn on the TV, go to bed cycle. With my job online it's sometimes hard to have a good balance each and every day of getting up and active but this Summer I am determined to not fall into that rut.
Here are 5 easy things to get up and do with your kids to get every ones blood pumping.
5 fun activities to get your kids moving.
1. Playing tag. What better way to get your blood moving than to get up and play a classic game of tag outside?
2. Riding bikes. My daughter learned to ride her bike without training wheels last year and she LOVES it. I haven't been on a bike in years but I can still take the kids on a walk/bike ride to get us out of the house and moving.
3. Head to the local park. We have a nice at the lake just down the road from our house and we also have a larger park just a little farther into town. Both kids love to stop off and play at the park. Neither are every ready to go!
4. Marshmallow fights. Similar to tag we came up with this game one evening a couple summers ago. Run around playing tag, but everyone is "it" and to tag someone you have to throw a marshmallow and hit them. This game is tons of fun and marshmallows are so soft no one gets hurt.
5. Swimming. We have several options for swimming, the kids school has an Olympic swimming pool and they offer swimming each afternoon during the summer for only $1 per person! The local rec center has a similar deal as well. And my parents have an in-ground pool. Swimming is a great way for the kids to stay cool and get lots of exercise.
Be sure to follow V8 on Twitter and Facebook to follow along with their new products and news!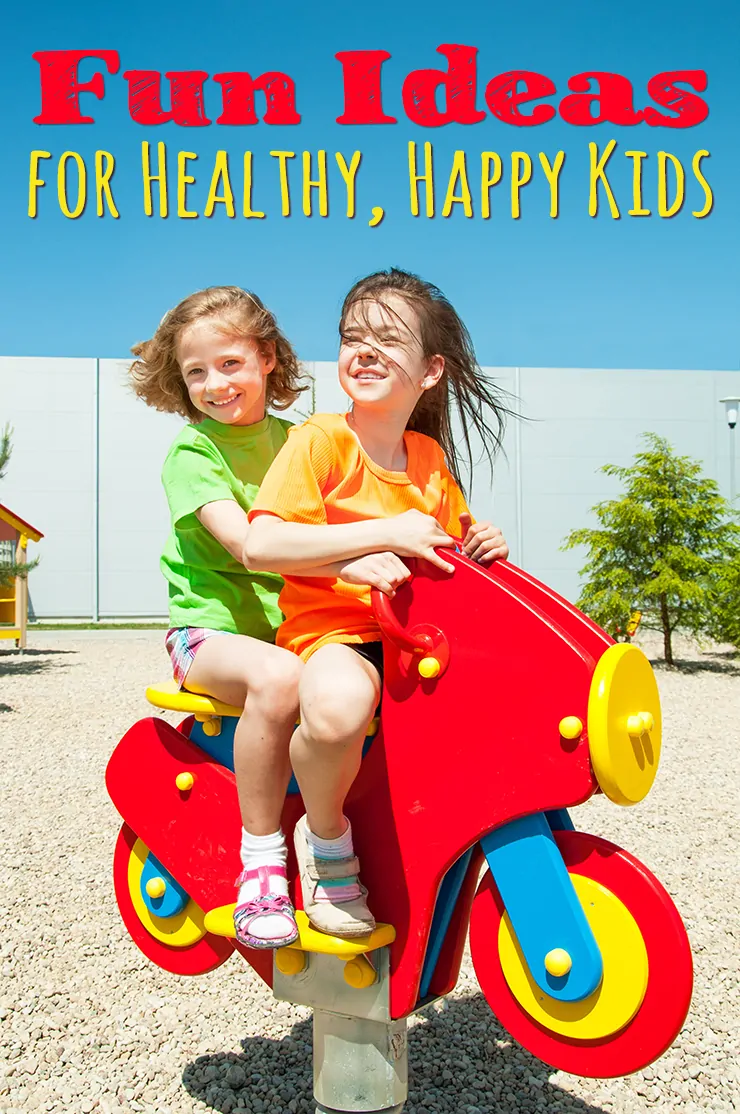 Disclosure: This post was sponsored by V8, all opinions are those of the writer.
Written by: Anna Hettick who blogs at Green Eyed Country Girl.