This post may contain affiliate links. Read my disclosure policy here.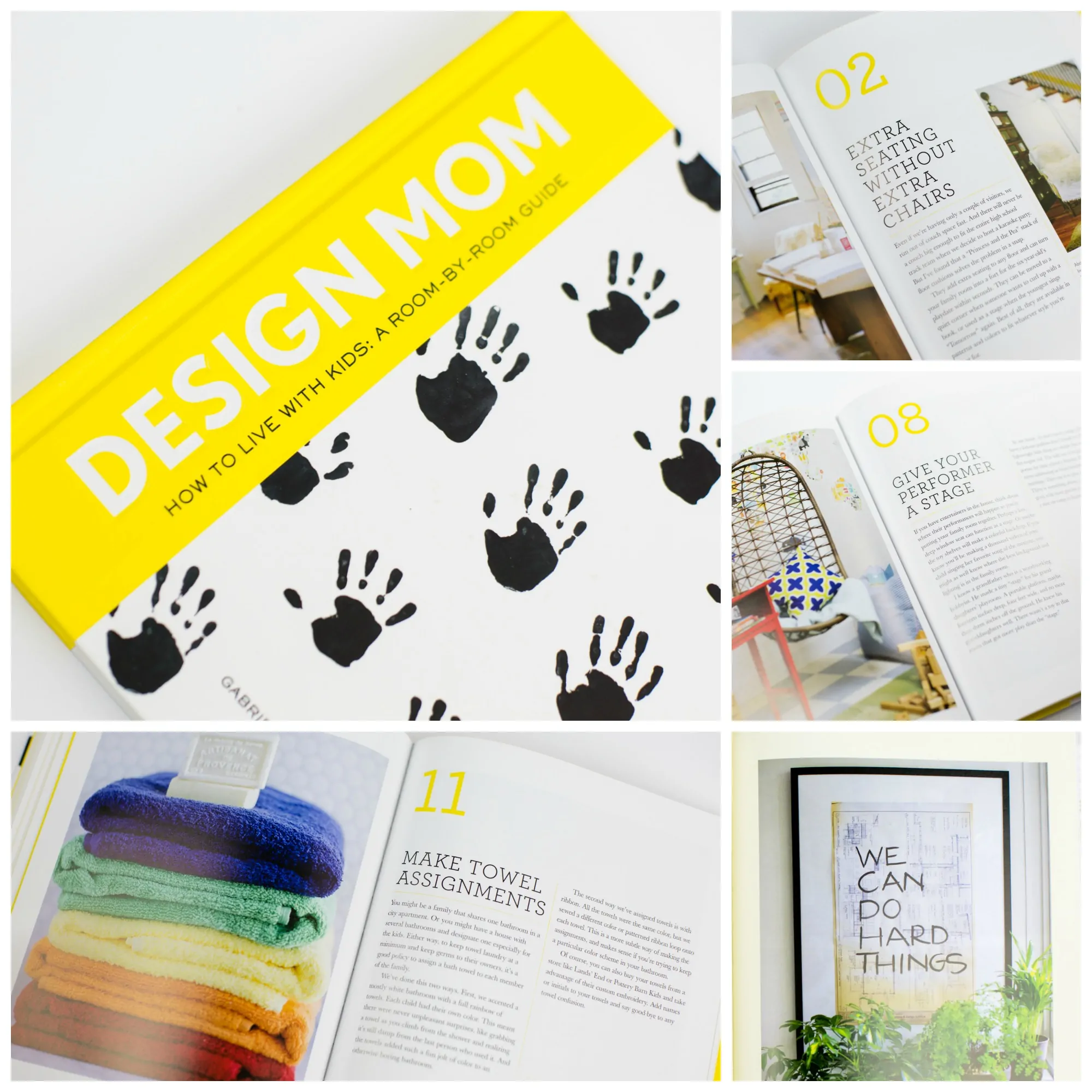 DesignMom – How to Live with Kids: A Room-by-Room Guide
I have been inspired by Gabrielle Blair ever since I first read her blog Design Mom in 2006. She is the perfect example of how you can incorporate your passions and creative talents with your responsibilities, both for family and finances, to create a fulfilling life.
As a designer and a mother of six, Gabrielle writes about where design and motherhood intersect.
In her new book, DesignMom – How to Live with Kids: A Room-by-Room Guide, Gabrielle shares her wisdom and style to help other mothers create beautiful homes that appeal to both adults and children.

[Tweet "If I had a wish to be granted, I'd ask to be even a little bit like Gabrielle Blair @DesignMom"]
Sadly, there aren't any wish-granting fairies nearby, but Gabrielle has given us the next best thing… A guide to transforming our homes and lives using her experience and examples of from her own life.
Here are 7 reasons why you will love the new book DESIGN MOM:
It is absolutely STUNNING!
You will learn and be inspired by actionable ideas that are both practical and stylish.
It's organized and guides you through a logical process of designing your living spaces to meet your family's needs.
It's full of ideas for making use of small spaces.
You'll discover clever ways to make it easier for your children to help more around the house.
It has easy to follow instructions for rainy-day DIY projects.
Gabrielle's advice will help you organize and decorate your home so that you're proud to host a dinner party and still have your kids feel like it's all planned out for them.
Simply put, this book will make your world more beautiful.
Your Friends Want to Know
Your friends deserve to know about DESIGN MOM, tweet and pin this…
[Tweet "7 Reasons Why You Will Love the New Book #DesignMom by Gabrielle Blair @DesignMom"]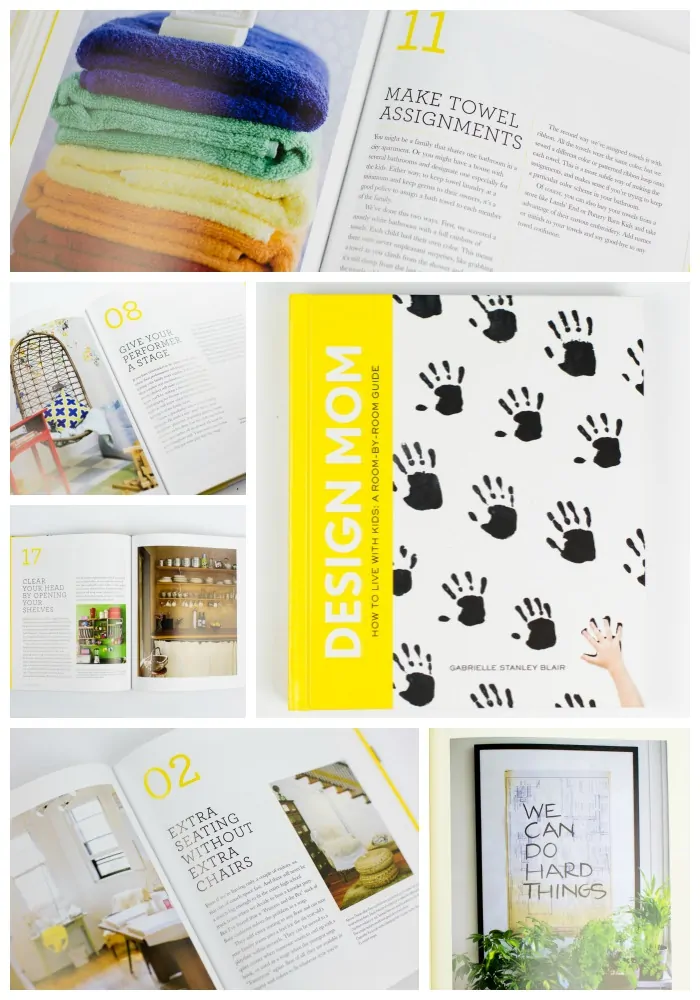 Photos by Janice Croze and written by Susan Carraretto, the twin sisters and founders of 5 Minutes for Mom
Our sincere thanks go to the publishers Artisan for providing us with copies of the book.
Talk with us @5minutesformom and Facebook.com/5minutesformom
Pin with us at pinterest.com/5minutesformom