This post may contain affiliate links. Read my disclosure policy here.
Disney sent 5 Minutes for Mom contributing blogger Dawn Cullo to Orlando, FL to attend the Disneynature Monkey Kingdom press event which included a visit to EPCOT. Dawn's expenses have been paid for the trip but no other compensation were paid and all opinions are Dawn's.
It is a great time to visit Epcot in Walt Disney World because the Epcot International Flower and Garden Festival is now running through May 17th. The festival runs for 75 days from March 4 – May 17th.
Here is what you can expect from the Epcot International Flower and Garden Festival
Outdoor Kitchens
Do you like to try new foods? Then you are in luck because in addition to the wonderful food offered at Epcot throughout the year you can experience exciting food and beverages offered for a limited time at the outdoor kitchens.
This Shrimp and Stone Ground Grits with Andouille Sausage, Sweet Corn, Tomatoes and Cilantro is featured at Florida Fresh Outdoor Kitchen.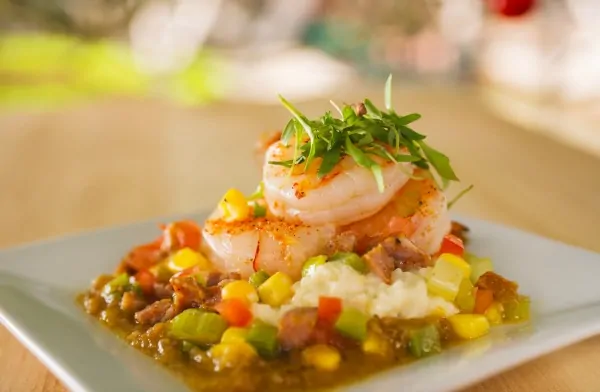 I tried several of the outdoor kitchens and my favorite was The Smokehouse Barbecue and Brews.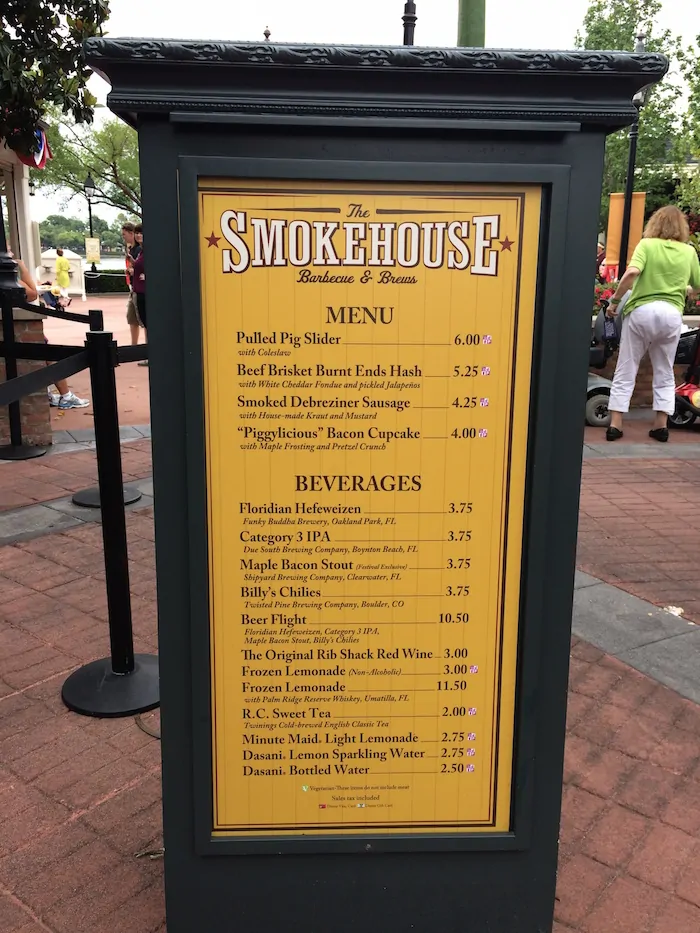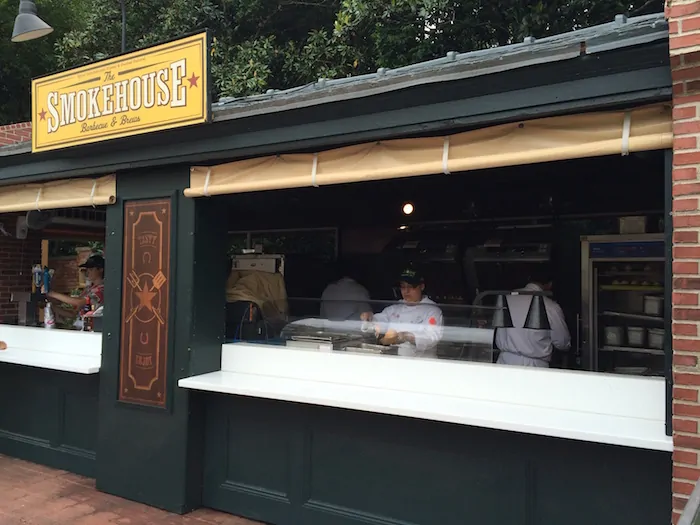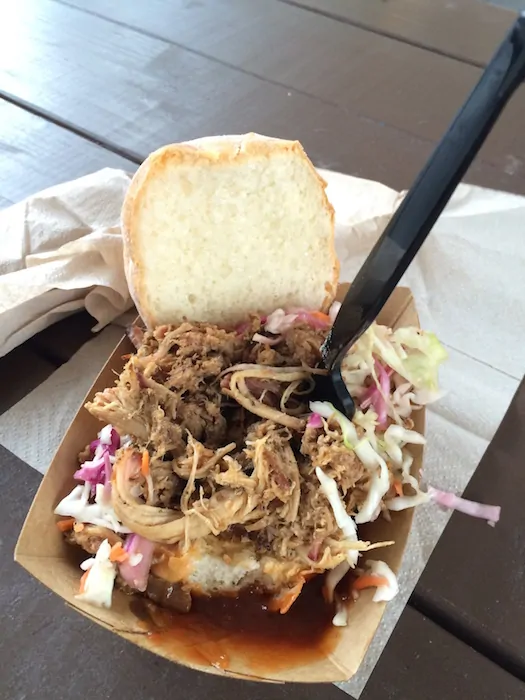 One of the fun dishes I tried was called Fruishi and it is Fruit Sushi.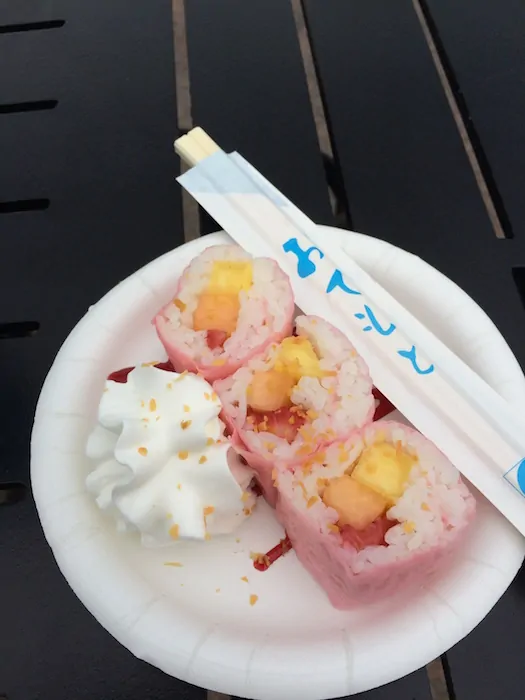 AND I even stopped by the Primavera kitchen for some Italian food.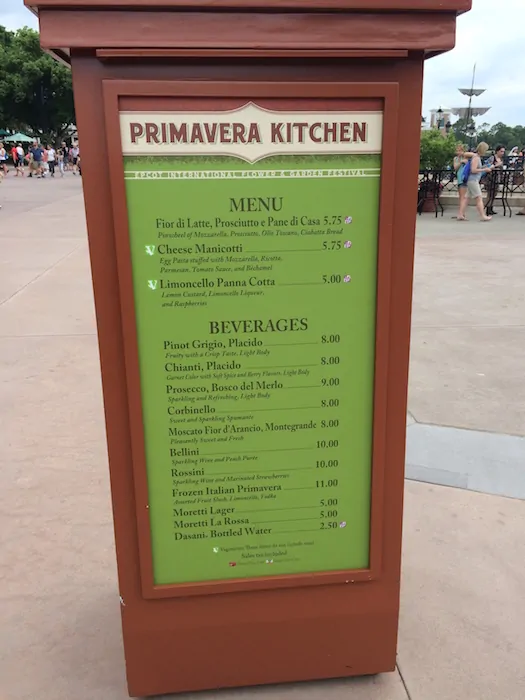 This is the Cheese Manicotti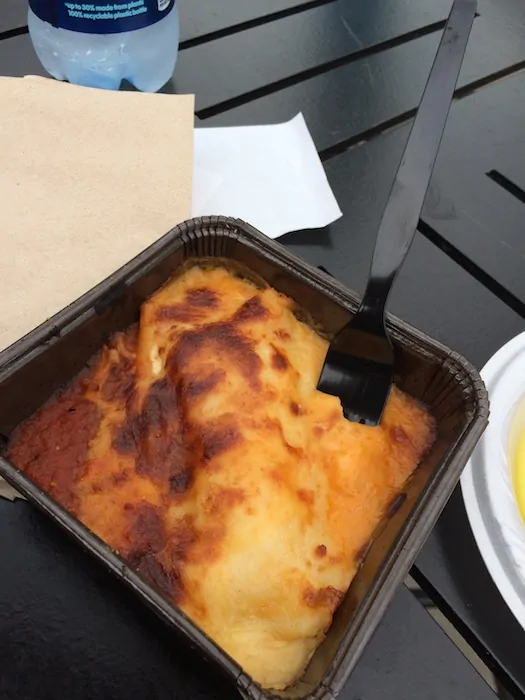 For a full line up of all the savory eats visit the Epcot website.
Disney Topiaries
There are over 100 topiaries on display during the festival and over a dozen Disney themed topiaries on display all through Epcot.  Disney characters on display include Mickey & Minnie, Daisy & Donald, Peter Pan, Captain Hook, Bambi, Snow White and many more.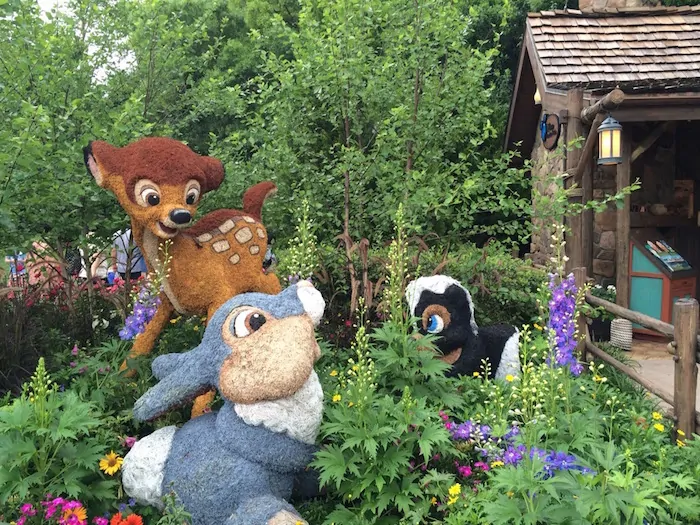 The topiaries are spread out through World Showcase and Future World so you will need to make you way around all of EPCOT to see them all. Each area of World Showcase is home to a topiary display.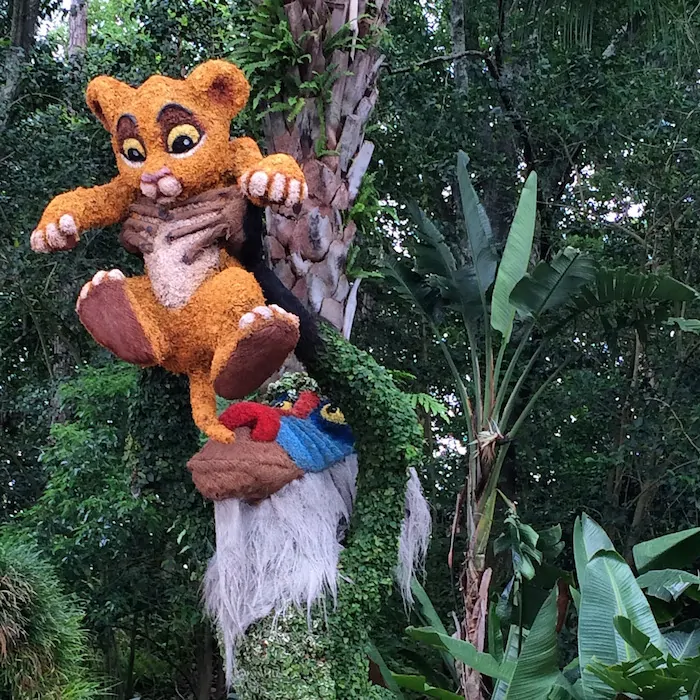 I really liked the Lady and the Tramp display because of Lady's ears, they are so furry.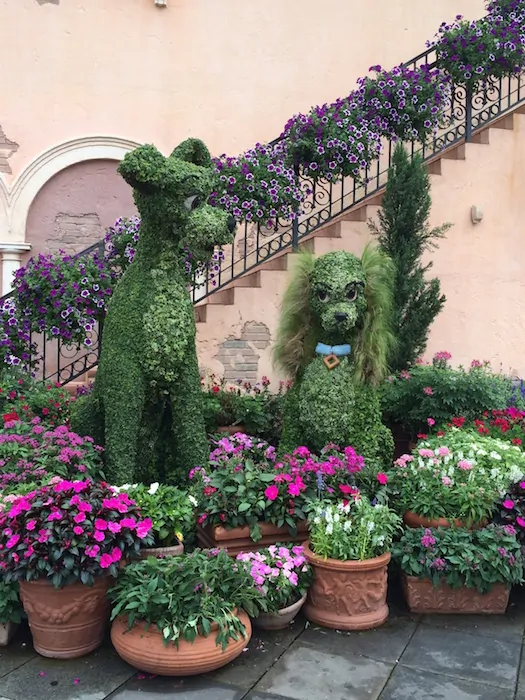 Tick Tock Croc from Peter Pan was a fun topiary.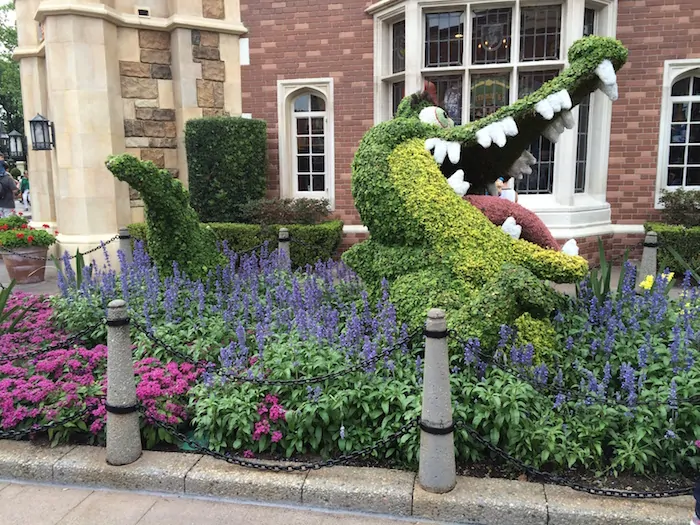 I really loved all of the topiaries but the Seven Dwarfs were adorable!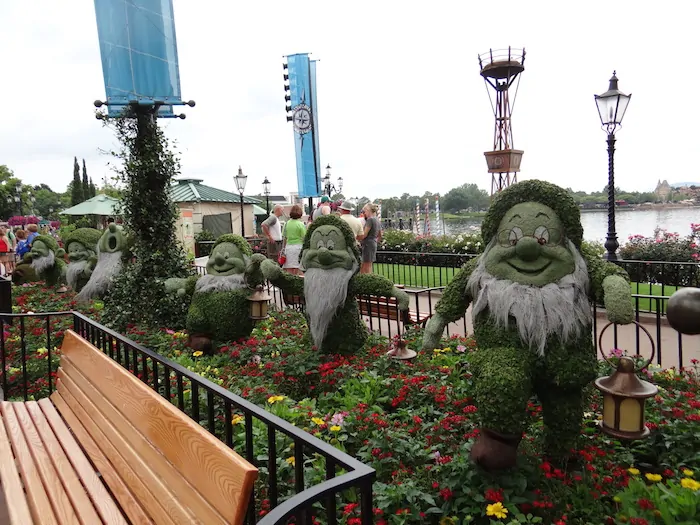 Garden Rock Concert Series
The Garden Rock Concert series features eleven artists and spans four decades of music.  The performances take place at the America Gardens Theatre at 5:30, 6:45 and 8:00 p.m. every Friday, Saturday and Sunday now through May 17, 2015.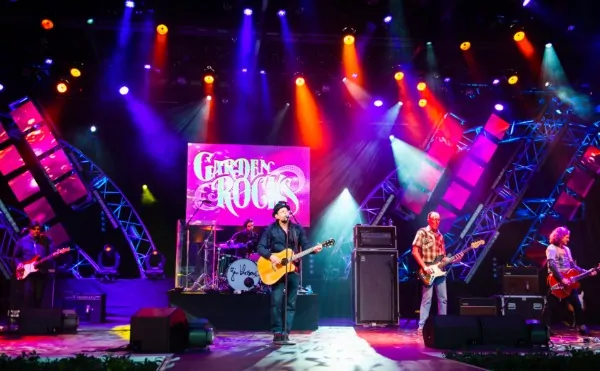 Scheduled to perform this year is Taylor Dane, Jon Secada, Little River Band, and more. I was there when Jon Secada was performing and it was great to hear live music while I was eating my Barbecue and enjoying the park.  Jon really put on an entertaining show.
See the full line up of weekend activities on the Epcot website.
Gardening Exhibits
There are gardening exhibit found indoor and outdoor. I highly enjoyed the outdoor displays such as the Inside Out Emotions Garden and the Backyard Habitat.
At the Inside Out Emotions Garden there is a display of flowers for each emotion.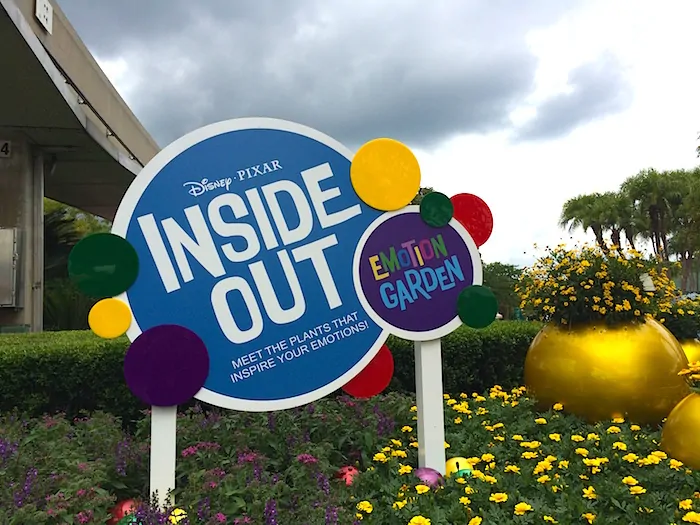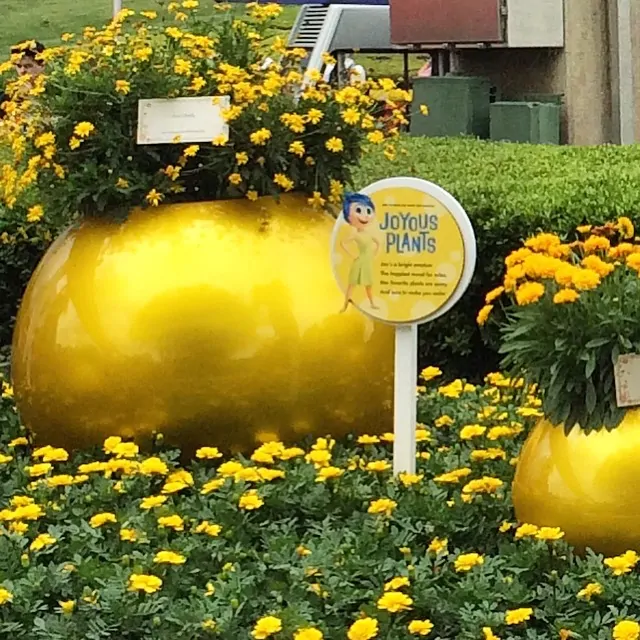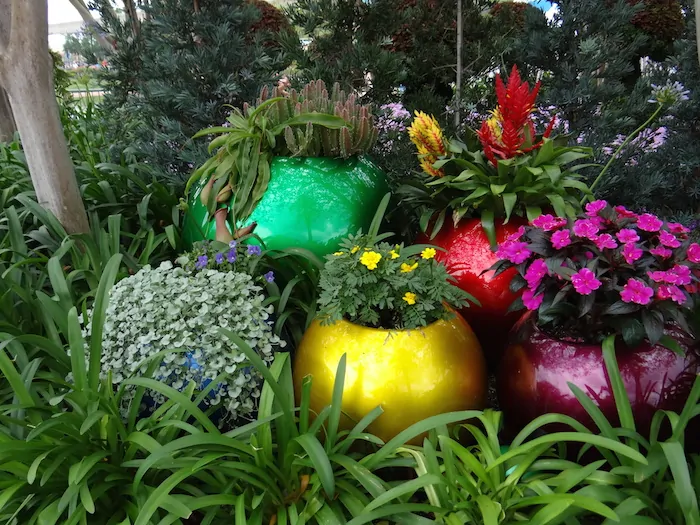 The Backyard Habitat exhibit was very interesting because it showed how we can make little changes in our backyards to help out the wildlife living there.  This was presented by the National Wildlife Federation and they illustrated how you can create a Certified Wildlife Habitat in your own backyard.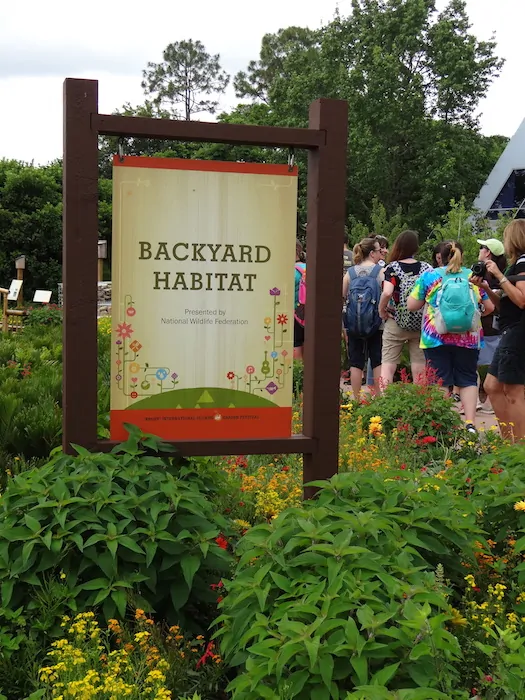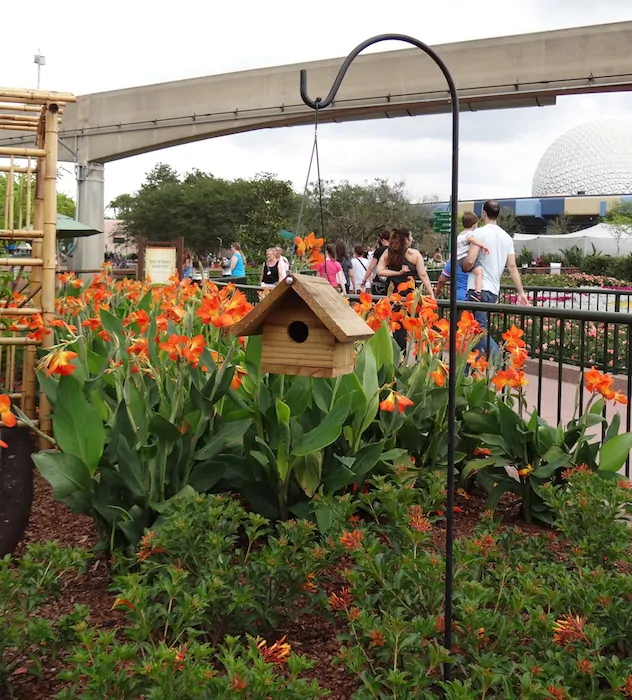 Inside the Festival Center you will find seminars and shopping, this is a great place to visit when the rain in Orlando starts to come down.  The Festival Center is open every Friday, Saturday and Sunday throughout the event.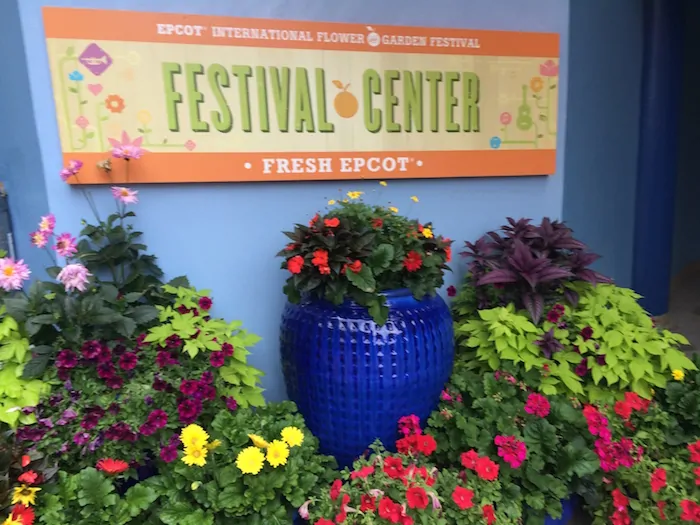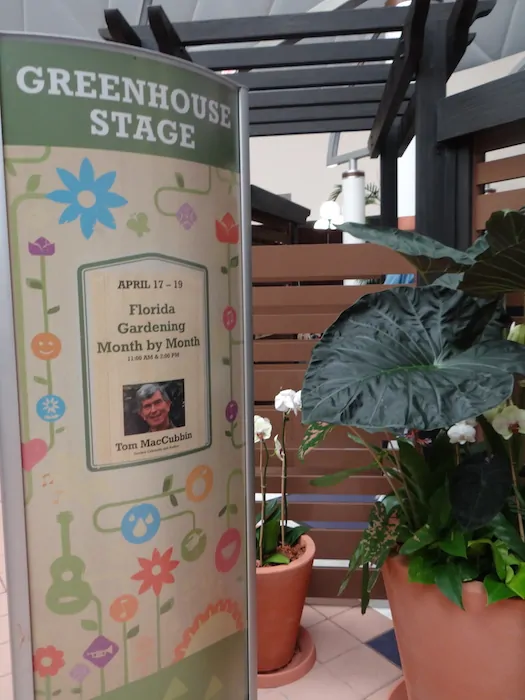 Admission to Epcot is required for the festival, for more information about the Epcot International Flower and Garden Festival visit the Walt Disney World website.
Monkey Kingdom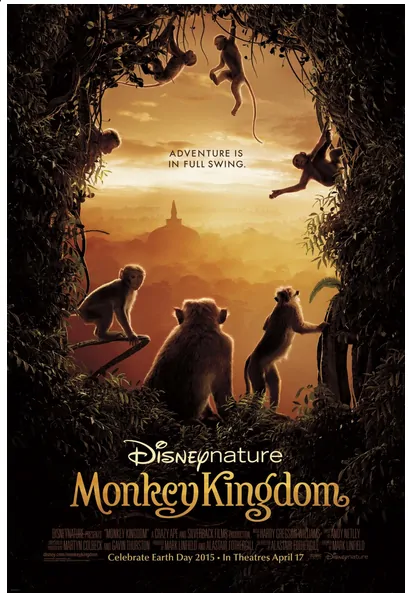 Like all families, Maya's has more than its share of colorful personalities—and she's determined to give her son a leg up in the world.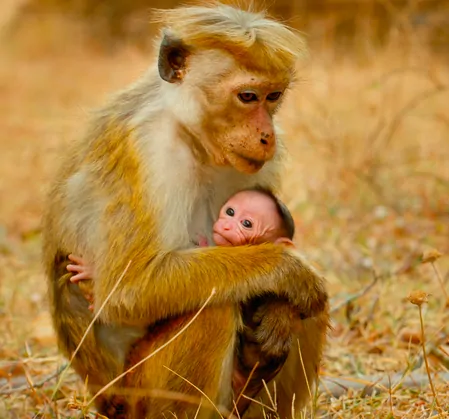 When their longtime home at Castle Rock is taken over by powerful neighboring monkeys, Maya's whole family retreats, and she uses her street smarts and ingenuity to uncover untapped resources amidst strange new creatures and unsettling surroundings. Ultimately, they will all have to work together to reclaim Castle Rock, where Maya can hopefully realize her dreams for her son's future.
Monkey Kingdom is now playing in theaters and for every ticket sold opening week (April 17-23, 2015) 
Disneynature
 will make a donation to Conservation International. It is the perfect way to celebrate Earth Day, spend time with your family and give back to nature.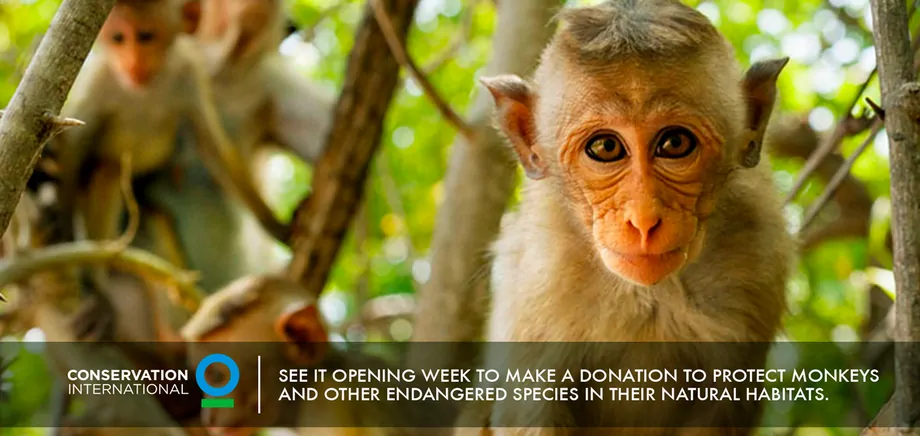 Read my review of Monkey Kingdom here.
Written by 5 Minutes for Mom Contributor, Dawn Cullo.