This post may contain affiliate links. Read my disclosure policy here.
The atrocious 2 hr gang rape of a 15 year old girl outside a homecoming dance on school property in Richmond, California is a tragedy revealing issues of poverty, humanity and accountability.
There are no easy answers as to how this could happen and no simple way to ensure it never happens again.
This disgusting crime reveals many sicknesses in our society.
Can you say DESENSITIZED???
The teenagers who watched this crime are obviously so desensitized to brutality and have such little regard for human life that they could watch a young girl be beaten and sexually assaulted for over 2 hours.
That is insane!!!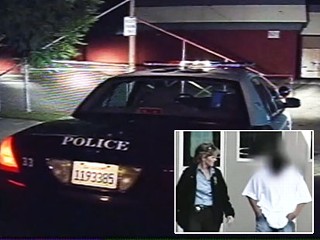 But, it seems the school district officials are also desensitized to the violence in their community. Statements from West Contra Costa Unified School District spokesman Marin Trujillo reveal that he lacks the horror and rage that anyone should feel after hearing about such a crime.
"Once the child leaves the dance, we don't take them home."
…
"The dance itself was a success in terms of safety. Nothing happened at the event. We're currently exploring our protocols to make sure that we can expand them, and make sure that this isolated incident doesn't get repeated again."
…
"I bet this is a learning incident," said, referring to the way they searched the campus.
I understand that these school officials are likely trying to do their best in a difficult environment, but I believe they are desensitized and now take the state of violence as an accepted norm.
But we must NOT continue to accept that these lower income neighborhoods be left in the hands of criminals and that personal safety no longer matters.
The signs that many young people in neighborhoods like Richmond, California have given up are clear.
A comment on the ABC post reveals statistics from the Richmond public high school. In this school where 75% of students qualify for free lunch, only 3% of students passed their Algebra tests and 12% passed their English tests. 50% of students at Richmond public high school drop out and never graduate.
I tend to think it's no wonder so many Richmond high kids don't value themselves enough to finish high school. We as a country prove to them daily that their lives are not important enough to protect.
I know this appalling crime is a result of many complicated issues… but still…
There is NO EXCUSE!
Yes, it's a poor district. Yes, it's a rough neighborhood. Yes, security is expensive.
I don't care. None of it is any excuse. All kids deserve to be SAFE. Especially on school grounds!!! I don't care what neighborhood a child lives in, they deserve to be SAFE. And until this country really, really believes that, these crimes will continue to happen.
We're sending kids out into gang ruled war zones every day and it's just accepted. It's a rough neighborhood. I say treat it like the WAR that it is and FIX it!!!
Every child deserves to be SAFE. Yes, even in that part of town!

Written by Susan, co-founder of 5 Minutes for Mom
You subscribe to our RSS feed, right?