This post may contain affiliate links. Read my disclosure policy here.
Finding snacks and meals that please both kids and parents can be challenging — especially when you add picky eaters to the mix. To help everyone win at snack time, Janice Croze, co-founder of 5 Minutes for Mom brings you 5 tips for snack time success. This post is sponsored by General Mills and Janice received the new Mott's Fruity Rolls and Mott's Fruity Centers for review purposes. Our opinions are always 100% our own.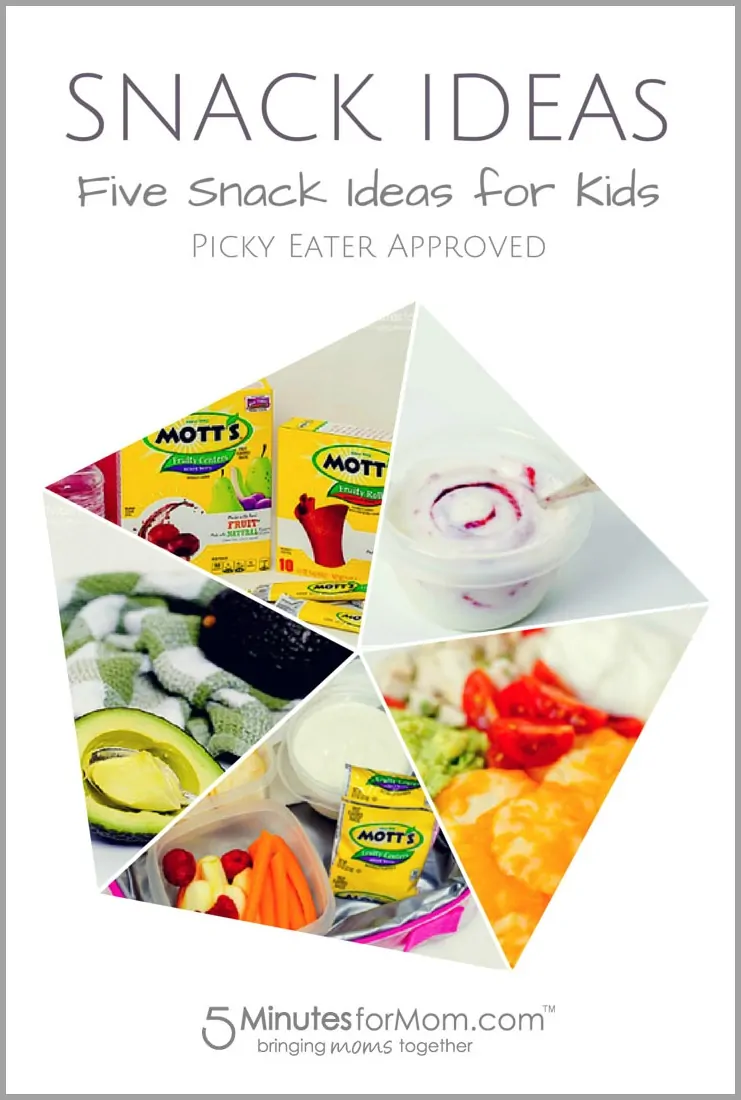 It is a hard call — what do you think is the most challenging part of parenting? Bedtime? Homework? Mealtime?
I think the answer depends on what stage of parenting you are currently in.
During the early years, I would rank sleeplessness at the very top. There is a reason sleep deprivation is a form of torture. When you haven't slept, nothing else really matters.
But as our children finally learn to sleep through the night, new problems replace the old ones. (I call it the problem quota — we always seem to have our quotas full of something. And if bigger problems hit our lives, our smaller problems fall off the radar.)
With a 13 year old son and a 7 year old daughter, I am firmly entrenched in the taxi driving stage. It is much easier than being up all night with a newborn, but it can still drive you (pardon the pun) a bit crazy.
Both of my kids have after school sports and music lessons, and so I spend my days trying to keep everyone fed, happy, and on schedule. My life is an endless cycle of feed, clean, drive, homework, repeat. Oh and yes, trying to work in between it all.
I bet if you have school age children, your life is pretty similar — a blur of constantly packing up food and kids, trying to get them to school and their various activities on time.
If you happen to have a "picky eater" in your brood, then you can understand my pain when it comes to finding foods both my kids will like and eat.
My daughter could win an award for being one of the pickiest eaters in the world. Seriously. I think my kid might win.
My child doesn't even like French Fries! Who doesn't like French Fries??? (Not that fries are a top priority of course. But I am just trying to give you a bit of perspective on the vastness of her food rejections.)
Yes, feeding Olivia is one of the biggest stresses in my life.
Then, to make matters worse, this past fall she tested positive for celiac disease. So now we have had to go gluten free as well. I could cry. Actually, some days I do.
But, some days I don't cry. Some days I actually WIN in the feeding Olivia category. (And I must admit, when I do score those rare WINS I do go back to them and repeat, repeat, repeat.)
Since so much of our lives are spent on the run, driving to various activities, and since both of my kids' schools require us to pack lunches and snacks, I have to have quick, and often portable, food options every day of the week.
And since the meals and snacks need to be gluten free AND acceptable to my picky eater, Olivia, things can get tricky.
But, as I said, I have found some quick meal and snack solutions that work for us.
Here are my top 5 ways that my kids and I are all happy at snack time…
1. Cheese and Cracker Nachos
As I mentioned, my daughter is celiac and has to be gluten free. She also seems to not tolerate corn, so while I used to feed her air-popped popcorn or corn tortilla chips, I have now had to let those options go.
Fortunately, Olivia loves rice crackers and I can always count on them as a go to snack for her.
But, lately she has been refusing to eat any form of protein, such as cheese, with her crackers.
So, I decided to make Cheese and Cracker NACHOS.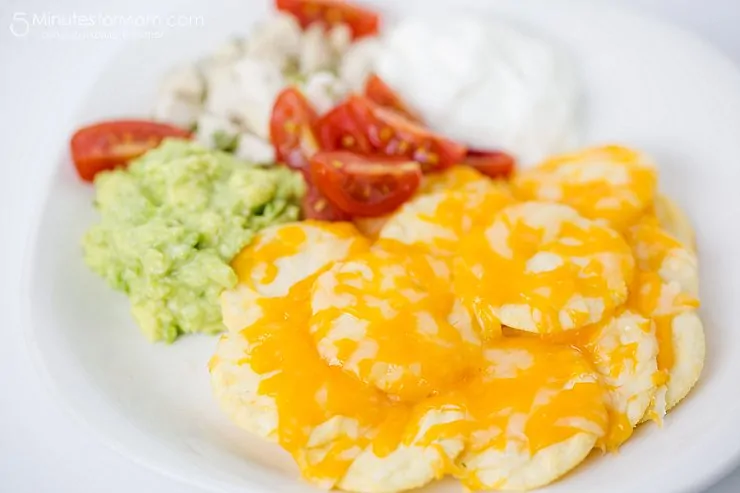 Yes, I pumped up the fun of cheese and crackers by melting the cheese on the crackers in the oven and calling them nachos. It is the little things, right?
Olivia LOVES making her nachos, especially when she has friends over for a play date, and helps by arranging the crackers on the tin foil and spreading out the grated cheese perfectly, so each cracker has just the right amount of cheese.
I often round out this snack by adding some healthy sides — diced cooked chicken, plain Greek yogurt, and avocados mashed up with some lemon juice and salt for a quick guacamole. It is perfect for a light meal before we head out to one of their sports activities.
2. Avocado to Go
Speaking of avocados, one of the first foods I train my babies to eat is avocado. Packed with nutrients and healthy fats, avocados are a fantastic go to food for easy feeding.
In our house, we often go through a dozen avocados a week. I slice or dice them up and serve them along with raw veggies or even as a side with dinner. I sprinkle a little salt or herb mix on them, and my kids gobble them up. Yes — even my pickiest of eaters, Olivia.
If you think your kids won't go for avocados, start getting them used to the creamy, yummy texture by making fresh guacamole. Add lemon juice and salt and mash them up. If you want, you can also add a bit of plain yogurt or mayonnaise to mute the flavor a little.
It might sound crazy, but my twin sister, Susan, and I use avocados as a great "to go" snack food.
Yes, just grab an avocado, a knife, (it doesn't have to be sharp, a regular dinner knife will do,) and a spoon and you are good to go.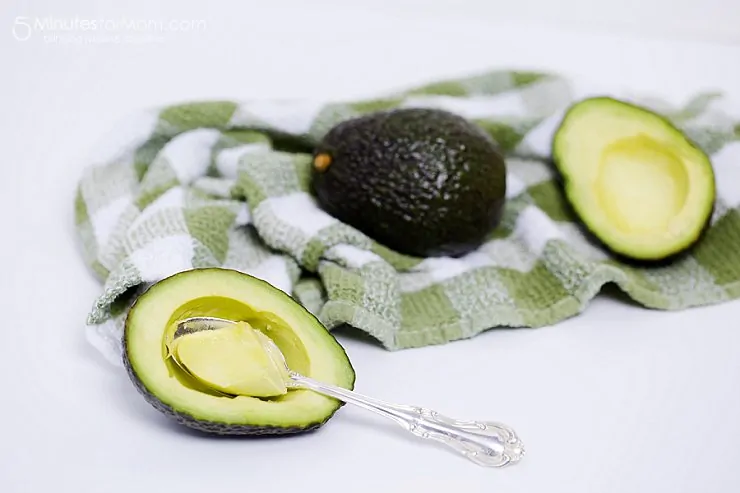 When your child needs a snack, (this is PERFECT for toddlers and preschoolers,) just cut open the avocado, and spoon out the avocado, bite by bite. Older kids will love that the avocado skin is a natural little bowl.
Since you are cutting open the avocado right when you are eating it, you don't have to worry about it browning.
However, if you do want to cut open the avocado ahead of time for your child, (for instance if you are sending it in a school lunch,) just sprinkle some lemon juice on the exposed fruit to keep it from turning brown.
3. Ready for Anything Packed Snacks
Sometimes, no matter how prepared I try to be, we will be in the car and my kids will get hungry or thirsty.
I try to never leave home without reusable bottles or tumblers with fresh water for my kids and me, but sometimes we run out or I simply forget.
So I like to leave a "Ready for Anything" bag of non-perishable snacks and a few water bottles in my van for snacks between activities, during long car rides, or for unexpected delays.
Having water bottles and snacks in the car has saved the day, (and my sanity,) more times than I can count.
During the hot months when I can't leave items in the car, I keep extra water bottles in the fridge and non-perishable snacks ready to go in the pantry.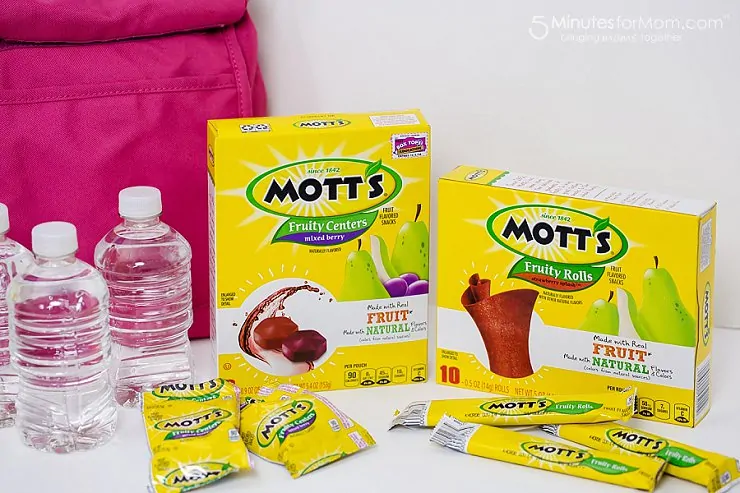 One of the pre-packaged snacks my kids love are fruit snacks. So I was excited to try out the new Mott's Fruity Rolls and Mott's Fruity Centers. Serving a fruit snack that my kids love and that is made with colors and flavors from natural sources, is an easy win for me.
I have to admit, the Mott's Fruity Rolls and Mott's Fruity Centers are so yummy I think I love them just as much as any kid does.
They are a fun, sweet treat for kids, (and me,) and I can feel good that they don't have any food coloring or artificial flavors. (Note to our Canadian readers, the new Mott's Fruity Rolls and Mott's Fruity Centers are only available in the US, so I have to pick up mine during my cross border shopping.)
4. Homemade Yogurt Cups
I think we are all trying to cut down the amount of added sugar and artificial flavors and dyes in our diets.
One of the ways I am able to reduce sugar in my family's diet is by buying plain yogurt.
If you look in my fridge right now, you will see three different kinds of plain yogurt — a Greek style plain yogurt that I use for recipes and in place of sour cream, a 2% fat plain yogurt that I eat every morning, and a non-fat version of a different brand that my kids prefer.
Different brands and kinds of plain yogurt can taste very different and around my house we have all developed our own personal preference.
And the funniest thing about it is that Olivia, my picky eater who is obsessed with sugar, prefers PLAIN yogurt. She has her favorite brand that isn't as tart as the other brands and she eats it every, single, day.
Instead of buying individual cups of yogurt for her lunch, each day I spoon some plain yogurt into a reusable container and send it to school in her lunch.
If your child balks at the tartness of plain yogurt, try a few different brands and levels of fat. Perhaps you can find a brand that works for your family.
Another option is to serve plain yogurt with a small spoonful of jam, a drizzle of honey, or a sprinkle of sugar.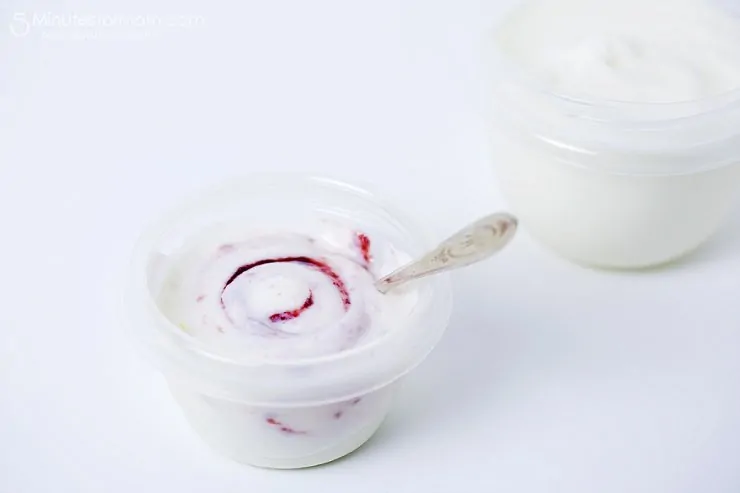 My son likes his plain yogurt with a bit of jam — and that is the way I grew up eating yogurt too.
I don't think my Mom ever purchased flavored yogurt when I was a child. We always had plain yogurt with a dollop of her homemade strawberry jam.
By serving plain yogurt, or even adding some jam, honey, or a few sprinkles of sugar, you can make your own to go yogurt at home. It will feel great to know you are cutting down on unnecessary added sugar.
5. Kid Packed and Approved
I don't know a kid who doesn't want to be in charge.
And while I admit, in the mornings when I am racing around packing lunches and feeding kids, the last thing I want is my kids in the kitchen arguing about what they want me to put in their lunches.
So, I find what works best for our family, is to have some food options for their lunches that my kids can select in the beginning of the week or the night before school.
I always include the same basics in their lunches – plain yogurt, fresh fruit and/or veggies, etc. But they can choose which fruit or veggies they want, what kind of crackers or sandwich, etc.
And sometimes I try to find a "treat" item for their lunches that is fun and delicious, but doesn't have any artificial colors or flavors.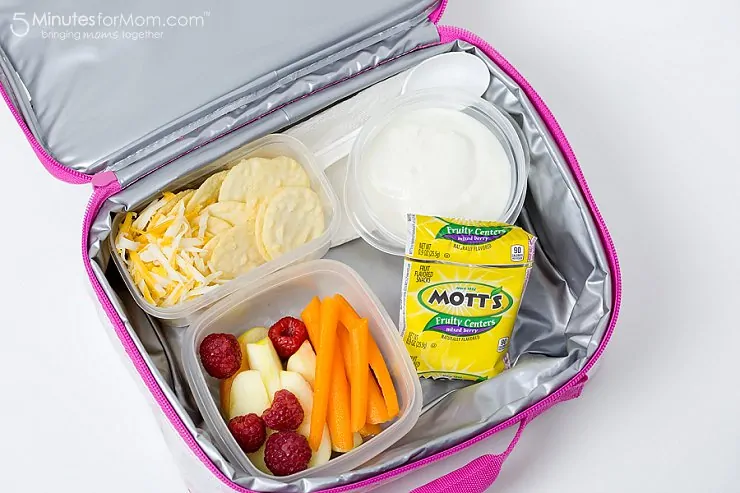 As I mentioned before, my kids love fruit snacks. And I can't blame them. I love that fruity burst in my mouth too. I remember the special days when my mom packed fruit snacks in my lunch as a kid. I loved them.
Both the Mott's Fruity Rolls and Mott's Fruity Centers are made with natural flavors and colors from natural sources — and they contain 100% of the suggested daily value of Vitamin C.
By providing Olivia a choice of a yummy snack such as new Mott's Fruity Rolls and Mott's Fruity Centers, I can let us both win. (And with a gluten-free, picky eater child, that is a huge thing.)
I hope these tips give you some ideas on how to make meal time and snack time easier for you and more fun for your kids.
PIN FOR LATER…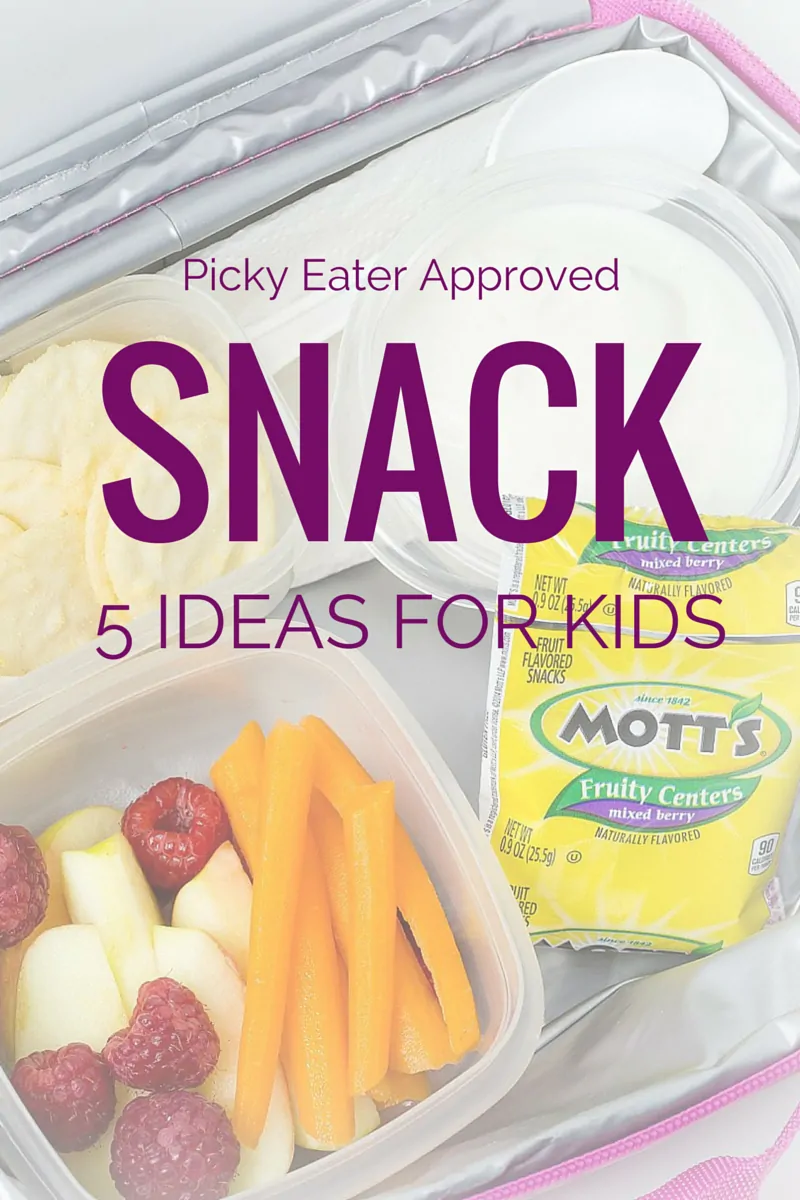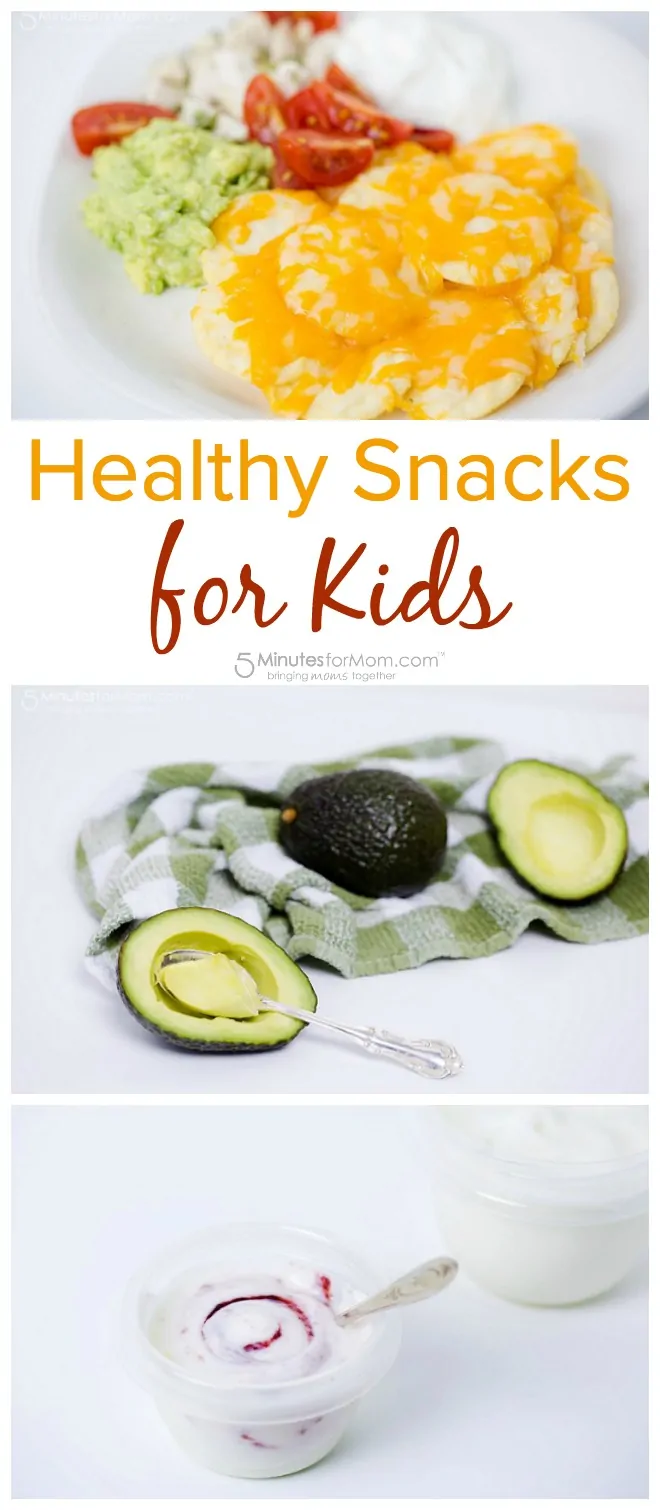 I would love to hear some tips you have for how you and your kids both win at snack time. Do you have a gluten free or picky eater in your family? Please, share your wisdom in the comments below…
Written and photographed by Janice Croze, co-founder of 5 Minutes for Mom. This post is sponsored by General Mills and Janice received Mott's Fruity Rolls and Mott's Fruity Centers for review purposes. Opinions shared on 5 Minutes for Mom are always 100% our own.