This post may contain affiliate links. Read my disclosure policy here.
Anna here with some FREE printable Valentine's cards!
Happy almost Valentine's Day! Are you ready yet? I'm not either. We started soccer practice this week and the kids still have to make their Valentine's Day boxes for their class parties. I'm not sure why but Valentine's Day seems to always be that holiday that sneaks up on me! I am never ever prepared for it. I still need to figure out what I'm going to get my kids and husband.
Anyway, I made these fun DIY Printable Valentine's…and you can download them for FREE!!!
There is probably a clever quip for just about any kids candy, snacks, or drinks. Google kids Valentine's saying and you'll find lots! I picked my favorites and made these fun Valentine's printables for my kids.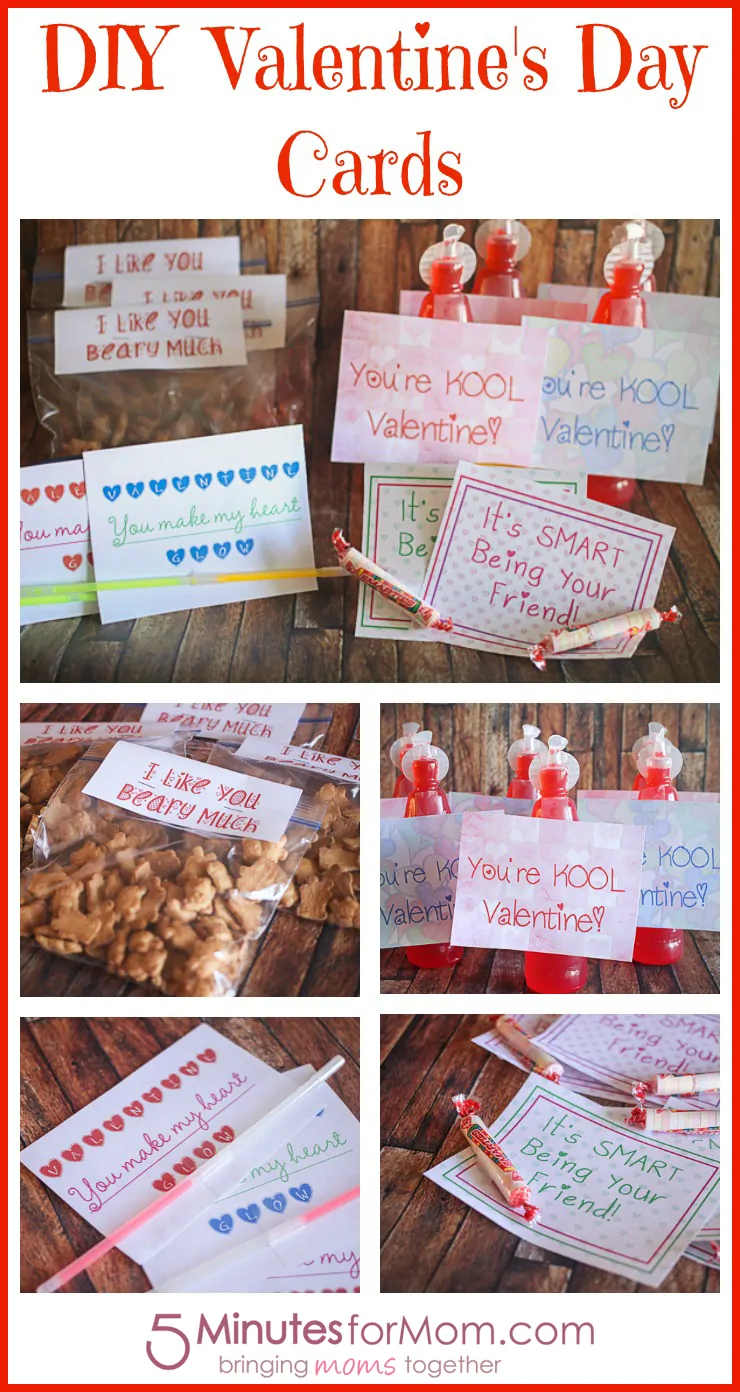 Both my kids LOVE Teddy Grahams so we really liked these "I Like You Beary Much" Valentine's.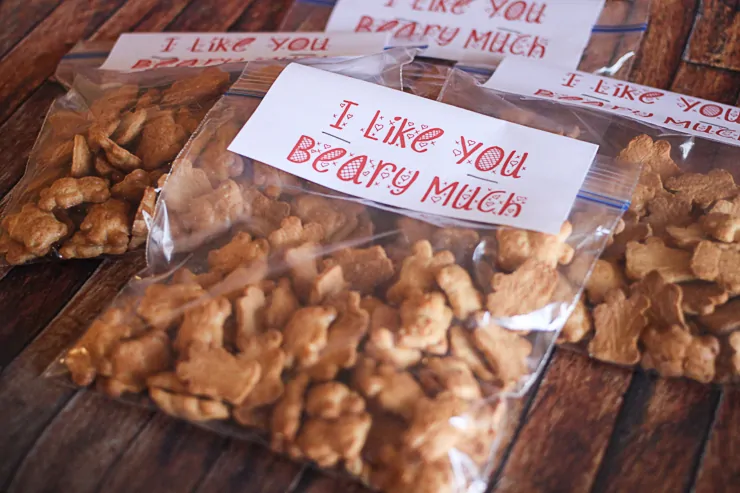 Glow sticks are always in our house. We always hand them out at our cookouts too.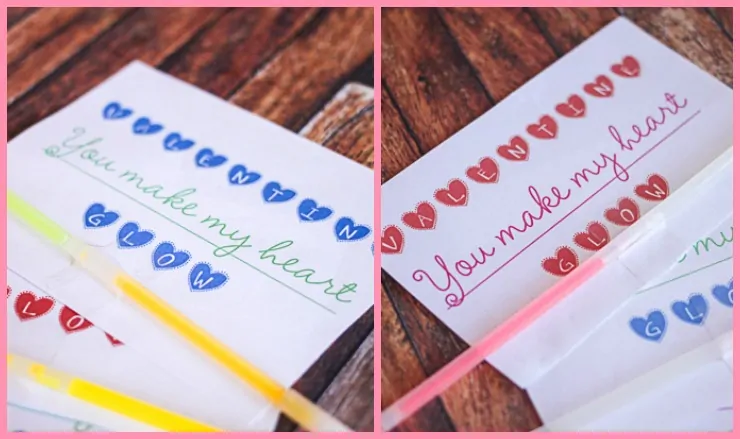 And Kool-Aid I don't know any kids that don't like kool-aid.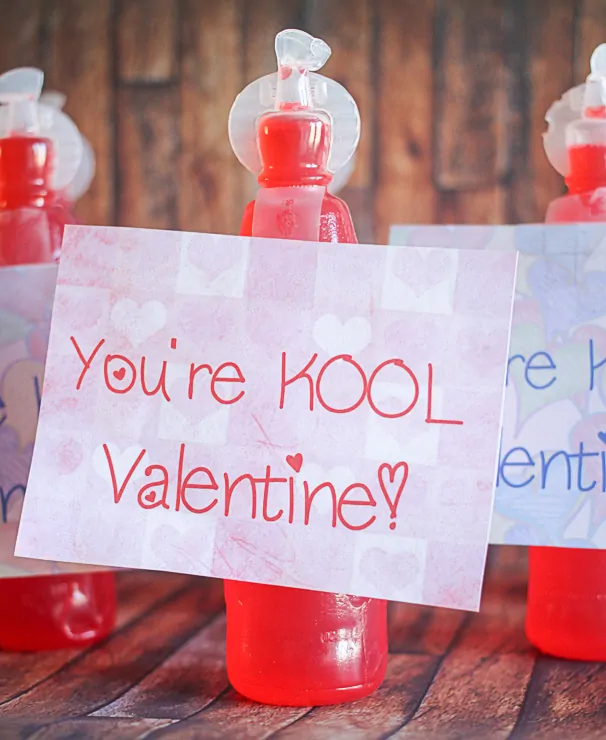 And my son absolutely loves smarties. These where the first candies that my mom would bring to my kids after church each Sunday when they were little.
You can download the printables here. There are four Valentine's Day Cards to each page.
Glo-Stick Valentines Blue & Green
Glo-Stick Valentines Red & Pink
Kool Aid Valentines Red & Pink
For more Valentine's Day idea check out our Valentine's Day Pinterest board here:
Also browse through the awesome ideas in our Valentines Day Link Up…