This post may contain affiliate links. Read my disclosure policy here.
Valentine's Day is especially loved by bloggers because it's a time to post love inspired Gift Guides, Crafts & Recipes. We want to see what YOU have posted. Link up your own posts here and then spend some time visiting other blogs. And also… we've got some fun gift ideas for your pets! (We felt badly that we left your furry friends out of our other gift guides.) This post includes items from our sponsors and affiliates, but all our choices and opinions are our own.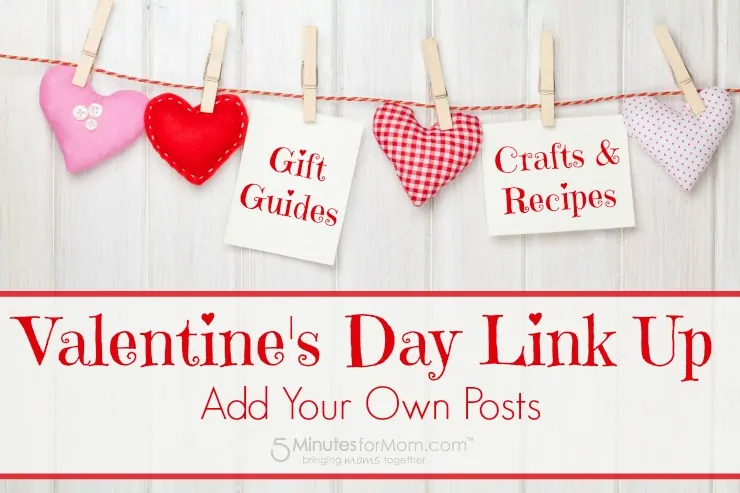 In our Three Part Valentine's Day Gift Guide 2015, we brought you…
But, we forgot our furry little friends…
So, thanks to some inspiration from the folks at PetSafe, we've come up with a few ideas for your pets.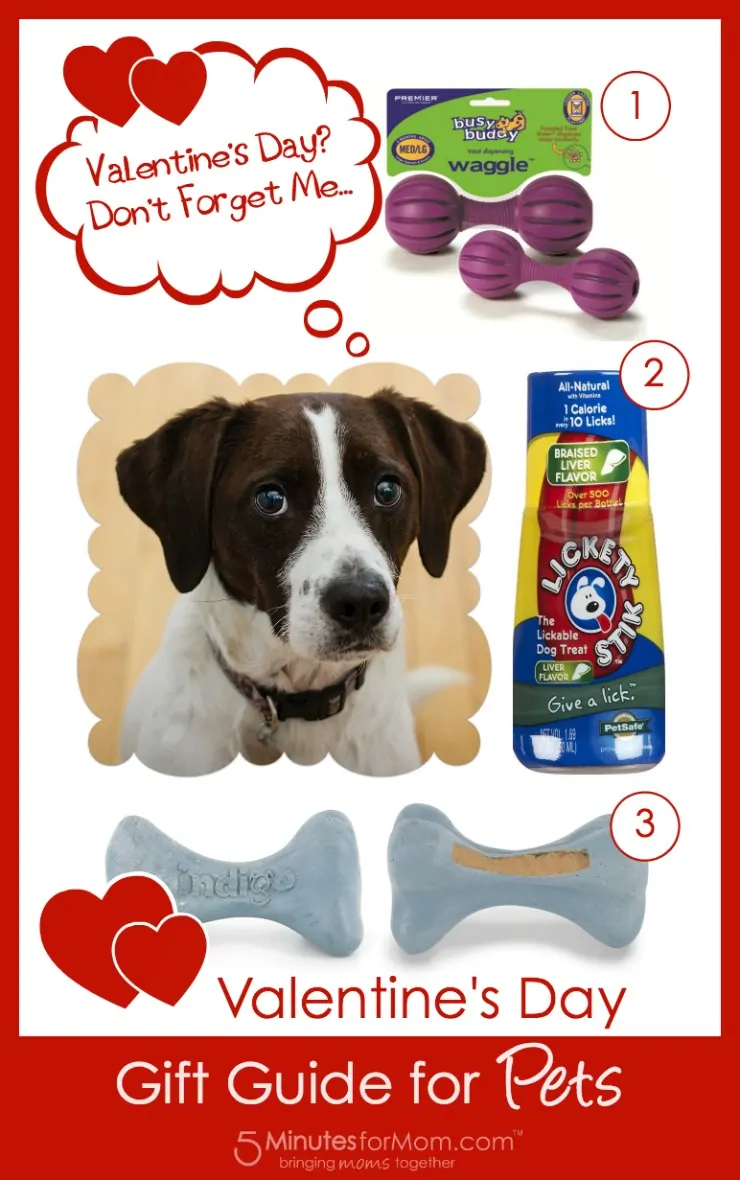 Showing your pet a little love on Valentine's Day doesn't have to cost a lot… but it sure will make your furry friend feel special.
If you have a dog like AJ, he wants to play, lick and chew all day long. Here are some tasty and fun ideas…
Play Toy – Pets love to play! If you have a dog, try a PetSafe Busy Buddy Waggle Dog Toy – It has a flexible middle that wags back and forth during play. The balls on either end of the toy are compressible to encourage chewing as well as hold a variety of treats. (Canadians – Find it Here.)
Tasty Treat – Valentine's Day brings out the sweet tooth in us all. Dogs will love Lickety Stiks — With Lickety Stik your dog gets all of the flavor and none of the bulk of other biscuits and treats that can fill 'em up. (Canadians – Find it Here.)
Chewy Treat – Give him something to chew on for the holiday like these Indigo Triple Chews — These are delicious, long-lasting chewable treats that are made with healthy ingredients. Available in small, medium and large sizes. (Canadians – Find it Here.)
If you have a cat, you could use Valentine's Day as an ideal time to treat your feline friend to a snazzy new litter box.
For lots more fabulous gift ideas for pets, check out more PetSafe products here.
Gift Guide Linky List
If you've posted a Valentine's Day Gift Guide, add your post url below…
(You can multiple posts to the list.)
Crafts and Recipes Linky List
If you've posted a Valentine's Day Craft or Recipe add your post url below…
(You can multiple posts to the list.)
Tweet it Out
[Tweet "Valentine's Day Link Up – Gift Guides, Crafts and Recipes #Linky @5MinutesForMom"]
Pin for Later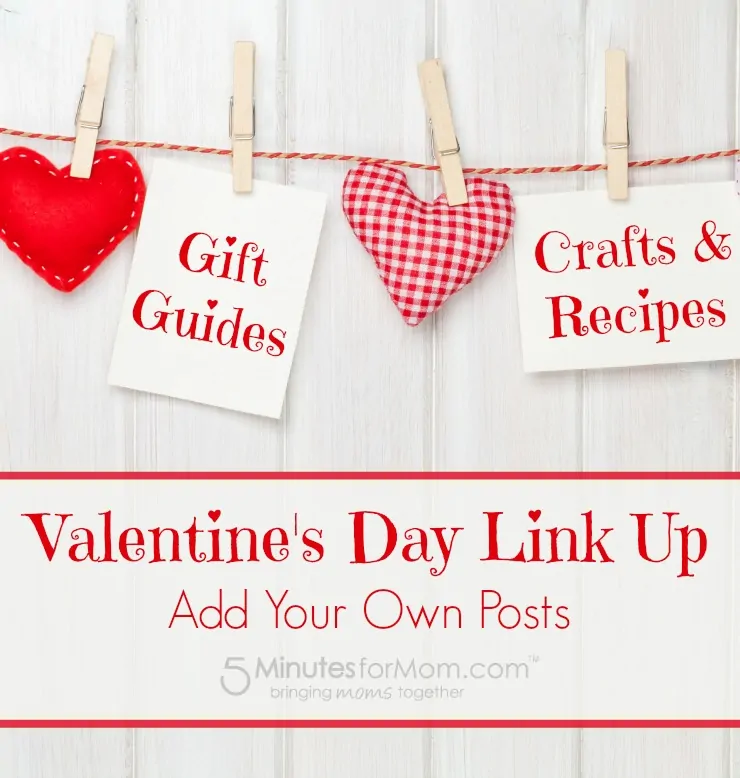 Disclosure: This post contains affiliate links and products from our sponsors. Our ideas and opinions are always our own. Written by Susan Carraretto, co-founder of 5 Minutes for Mom
Talk with me: @5minutesformom and Facebook.com/5minutesformom
Pin with me at pinterest.com/5minutesformom