This post may contain affiliate links. Read my disclosure policy here.
This is Janice, co-founder of 5 Minutes for Mom, with a homemade brown sugar and cinnamon applesauce recipe that is so delicious and so quick to make, you will want to whip up a batch every week. Thanks to Kenwood for sponsoring this post.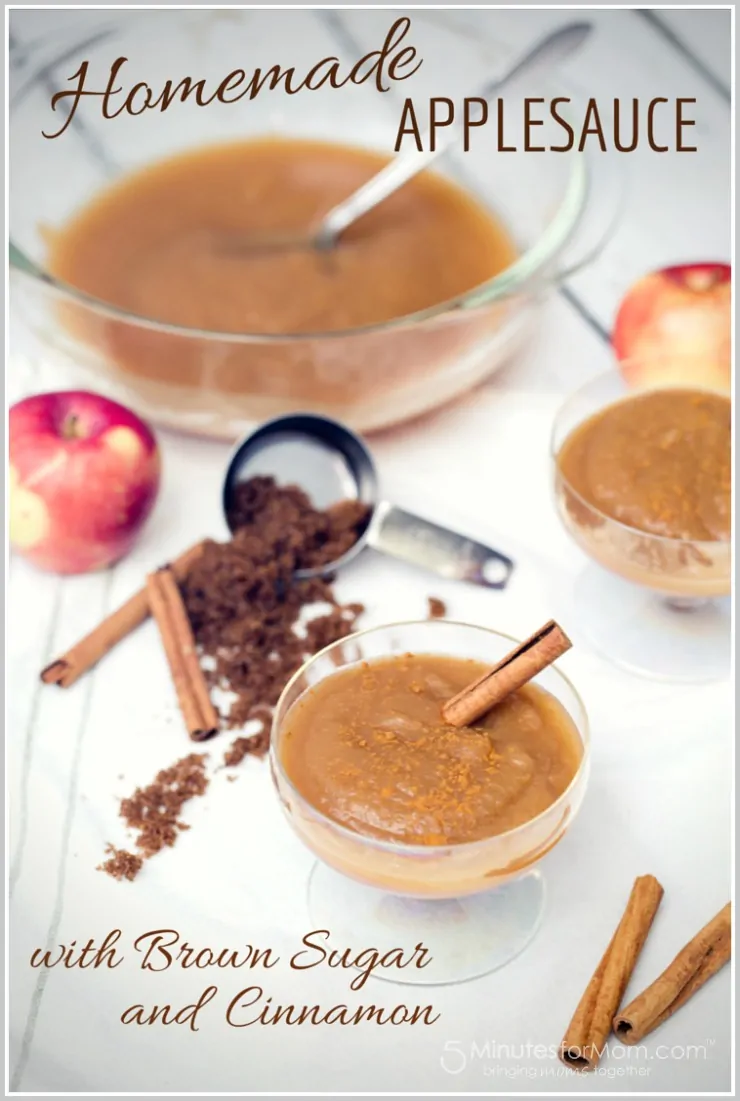 When I was growing up, my mother always made homemade applesauce.
Yes, somehow as a working mother with four children, my mother still made time to can pounds and pounds of peaches and pears, make all of the jam we ever ate, and cook up big batches of applesauce.
I am not sure what age I was before I tasted store bought canned fruit or jam. But when I did, I realized how lucky we were to have my mother's canned fruit, jam, and applesauce. Nothing can compare to the fresh taste of homemade.
Yet, now as a mother myself, I have fallen into the habits of convenience and have never canned a jar of fruit, reaching instead for the cans at the grocery store. And while I did make homemade baby food when my children were babies, I haven't made applesauce since.
But this week, I was inspired by the Kenwood Triblade Hand Blender to go back to my applesauce making roots. And now I am hooked. I will definitely be making our applesauce myself from now on. (And since I just polished off the last bowl from this batch, I will be making more applesauce again tomorrow.)
This Brown Sugar and Cinnamon Applesauce is the most delicious, decadent applesauce I have ever tasted. It is like an indulgent dessert and yet it is only a quick and simple applesauce.
Why this Applesauce is SO Delicious
Applesauce can only be as good as the ingredients you put in.
So, for this batch, I used organic apples, freshly squeezed lemon juice, cinnamon sticks, and a rich organic brown sugar made by Wholesome Sweeteners that I bought at our health food store last week.
I used a blend of organic Spartan apples and organic Ambrosia apples. And because I was using the Triblade blender to blend my applesauce, I cooked the apples with their skins to add more flavor and nutrients to my applesauce.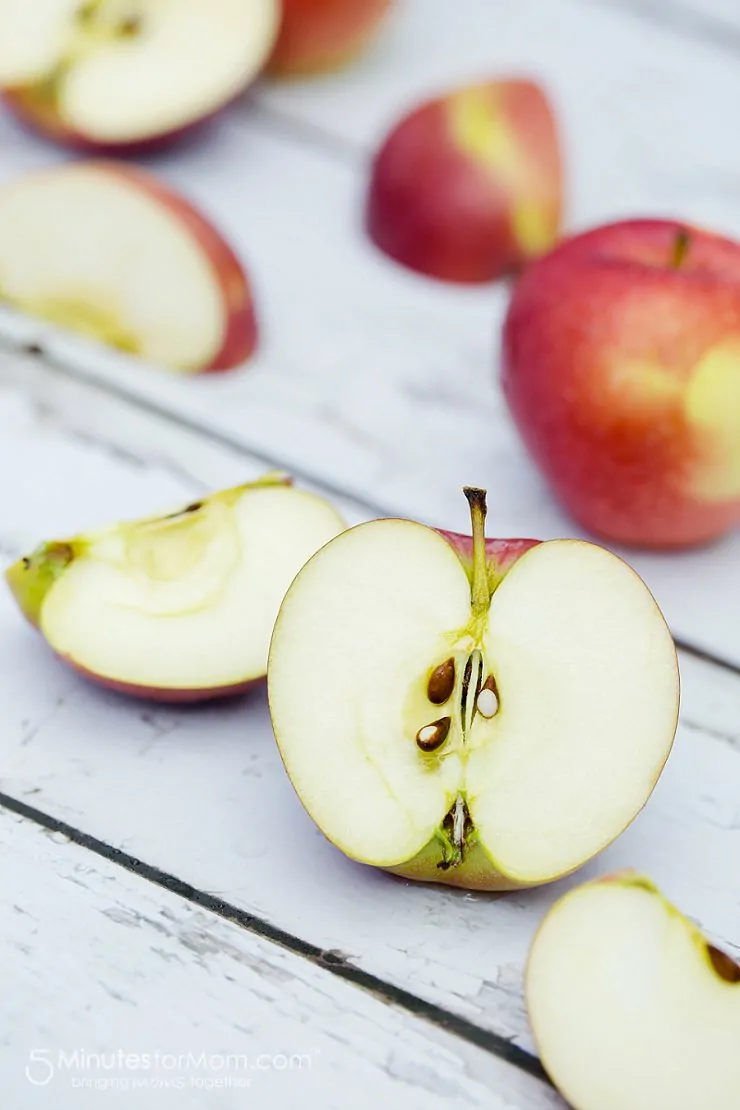 Peeling apples takes so much time, so skipping this step allows me to easily throw together this applesauce and have it ready in no time. Now that I don't have to peel apples, and I can puree the applesauce in the pot, I really will be making this applesauce on a regular basis.
As well, I have this apple cutting tool I bought from Pampered Chef years ago that turns the entire apple-prep into a ten second job.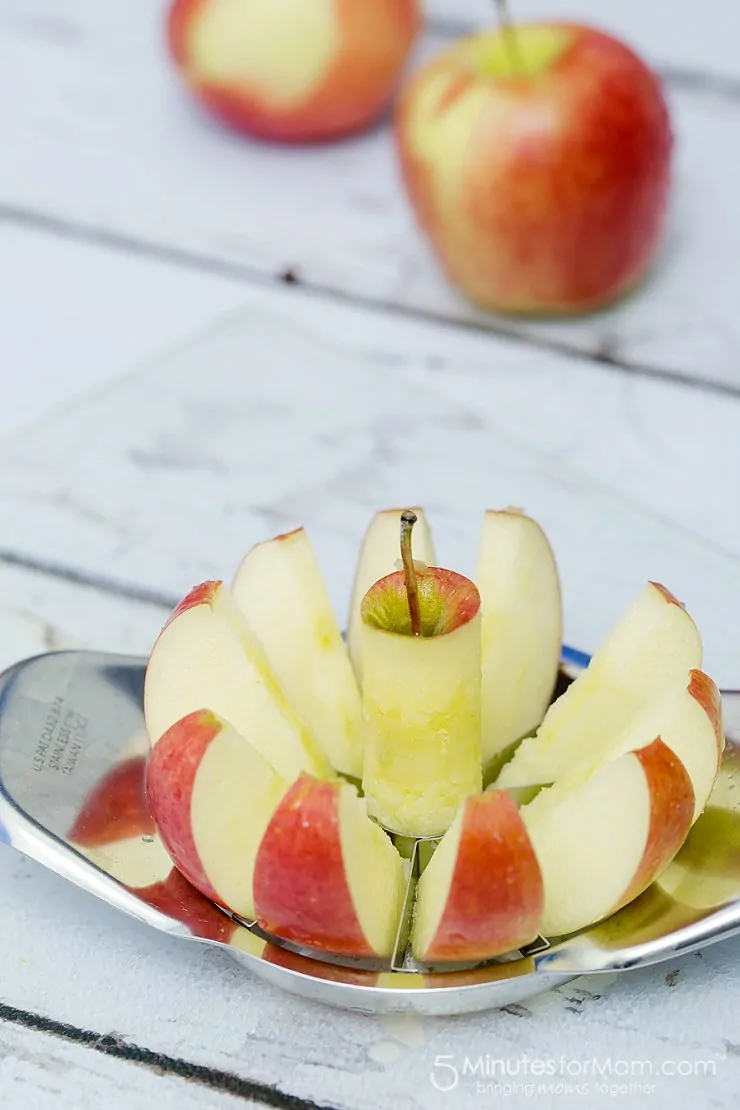 To speed up cooking, I also made a few quick chops to my apple slices. And squeezed some lemon juice on them to keep them from discoloring.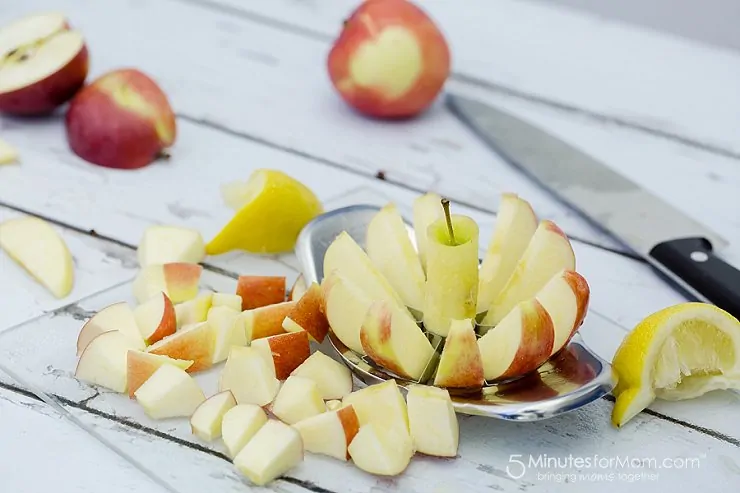 Then I added them to a pot with about a 1/2 cup of water, 1/4 cup brown sugar, a couple cinnamon sticks, and the rest of the juice from the lemon.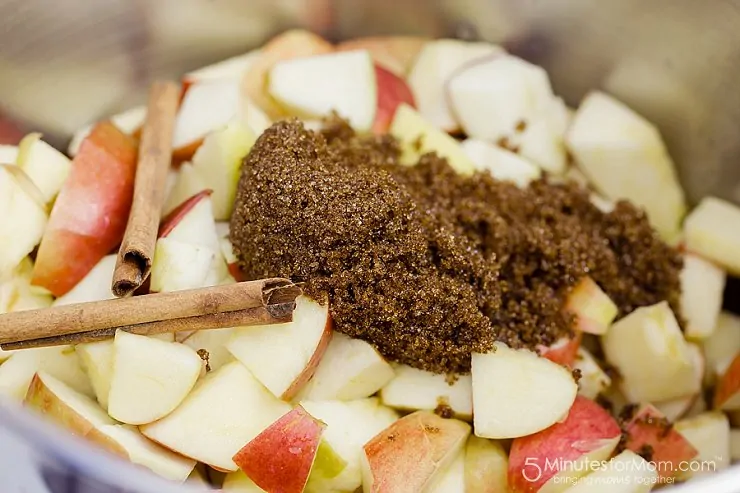 I brought it to a boil, then reduced the temperature to simmer, and within thirty minutes I had this fragrant apple stew.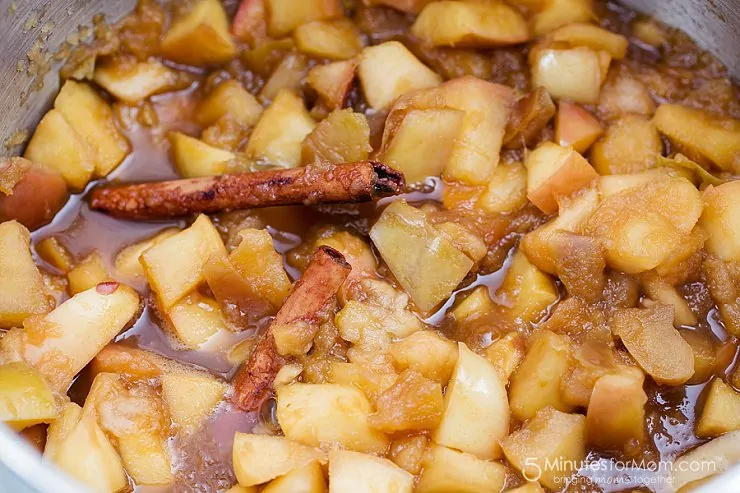 I turned off the stove and allowed the pot and the apples to cool. Once they were cool to the touch, I simply grabbed the Triblade and blended my apples right in the same pot!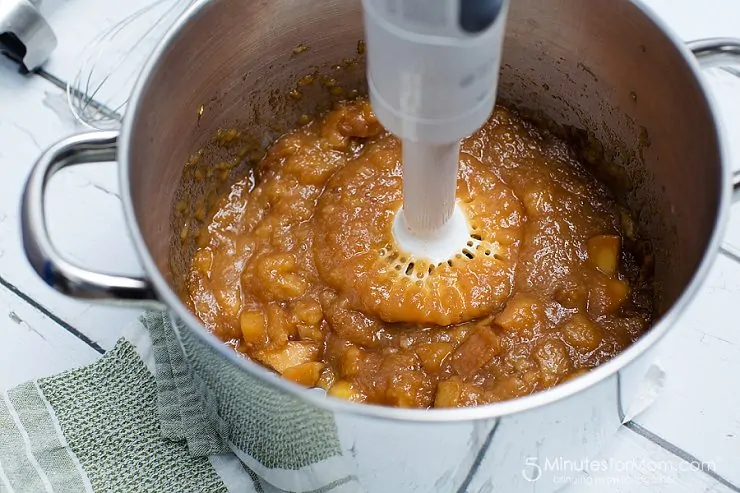 Having to pour applesauce a few cups at a time into a blender to puree is enough to keep me from making applesauce, so having an immersion blender like the Triblade is such a huge time saver. And it makes so much less mess to clean up.
The Kenwood Triblade Hand Blender is not like any immersion blender I have used before. The Hand Blender HB724, which I received to review from Kenwood, comes with different attachments for different tasks — a stainless steel TriBlade wand, SoupXL blending wand, Puree Masher, Metal Balloon Whisk, 16oz (2 cups) Chopper with lid and 25oz (3 cups) Beaker with lid.
For my applesauce, I first tested out the Puree Masher. This is a great tool for pureeing and mashing directly in your pot and worked well creating a soft puree of my apples. I was also very impressed that it didn't splatter or spit and created no mess at all.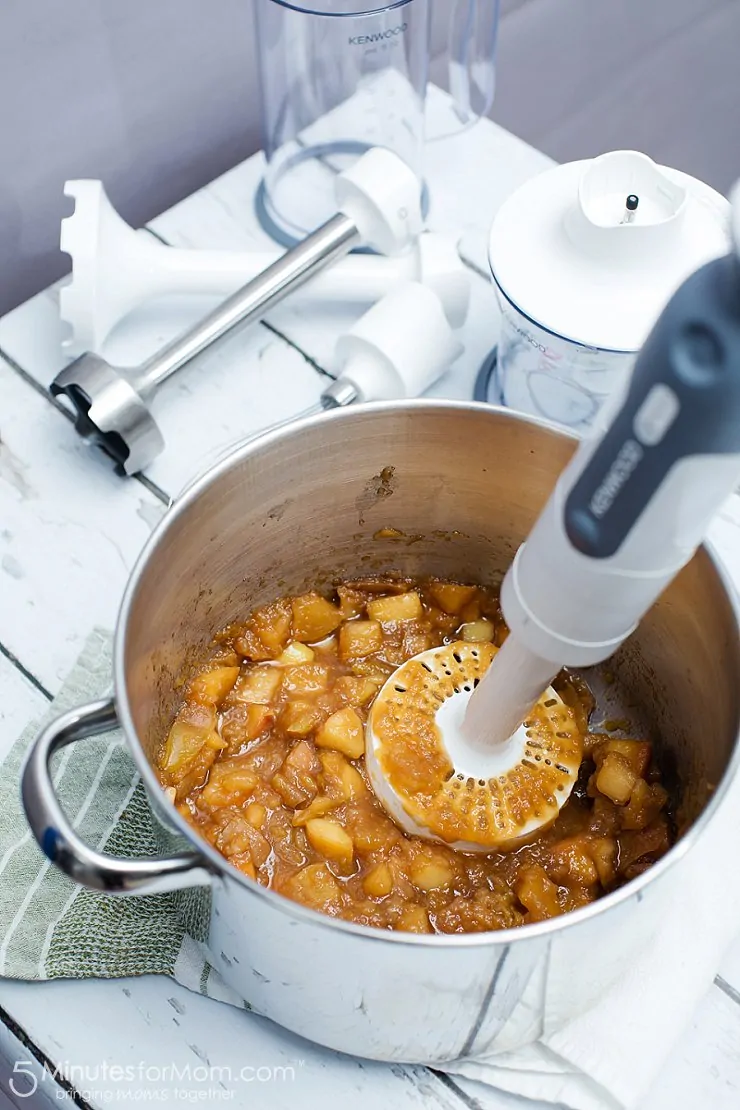 But since I had left the skins on my apples, I wanted to try out the metal triblade wand to completely blend up all the skin.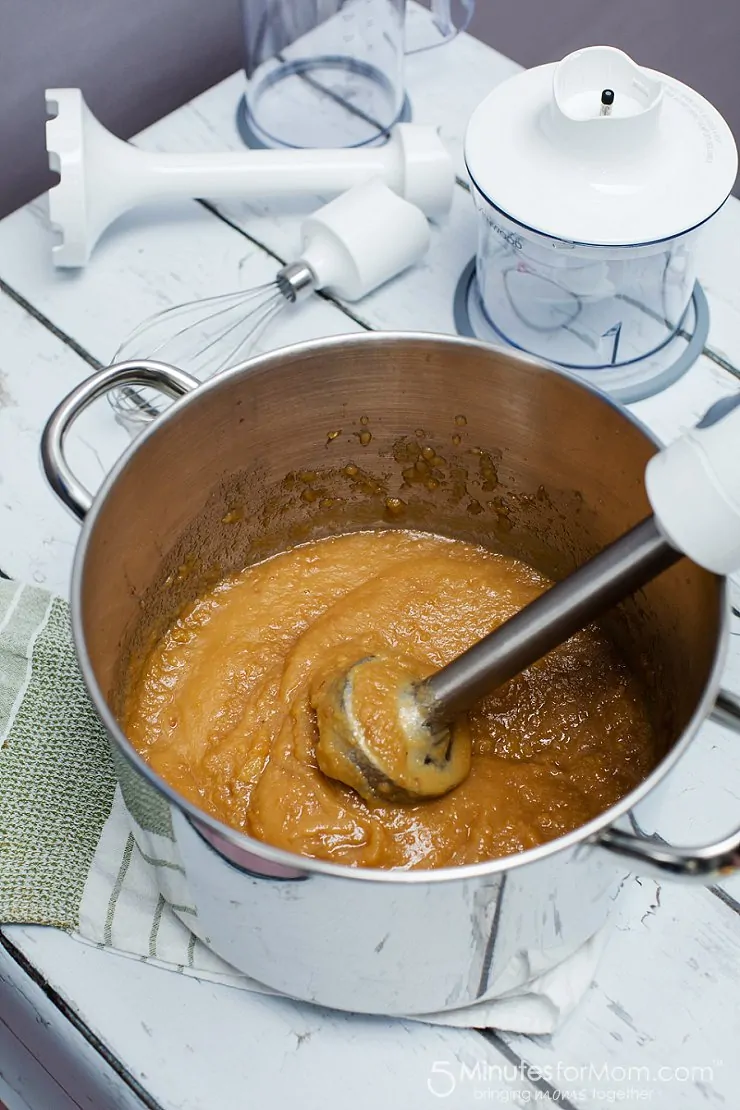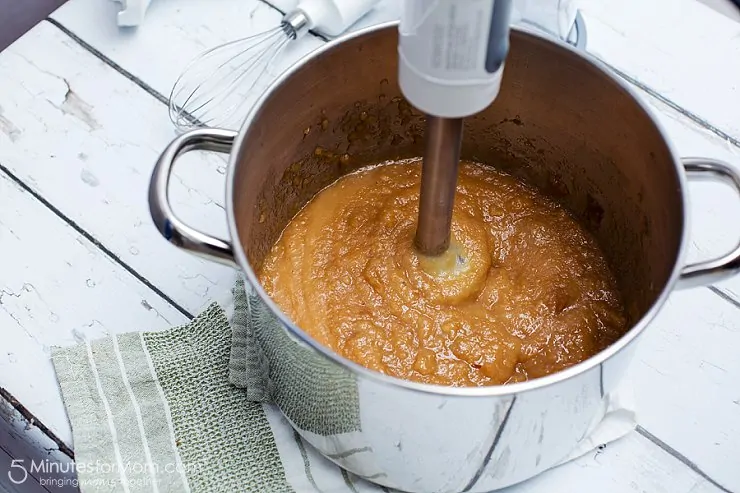 The Triblade Hand Blender worked so fast and SO well that when I put my applesauce through a sieve to catch the last bits of skin, there were only two tablespoons of small skin pieces in the whole batch. (Don't you love my sieve — it is my mother's, which she used as a child in my grandmother's kitchen!)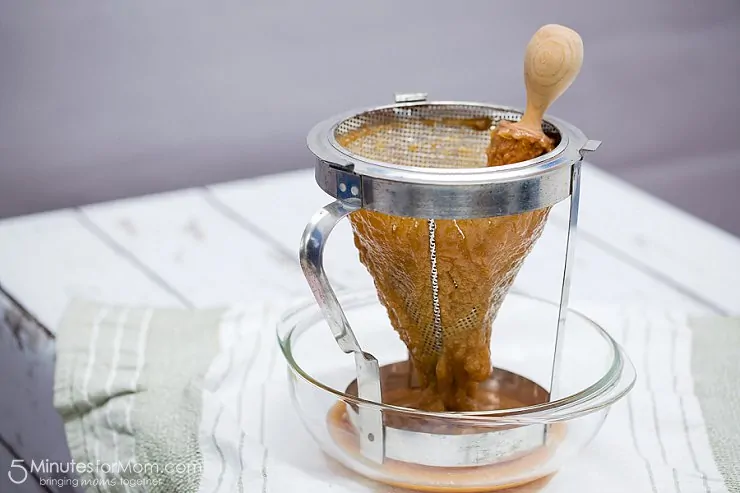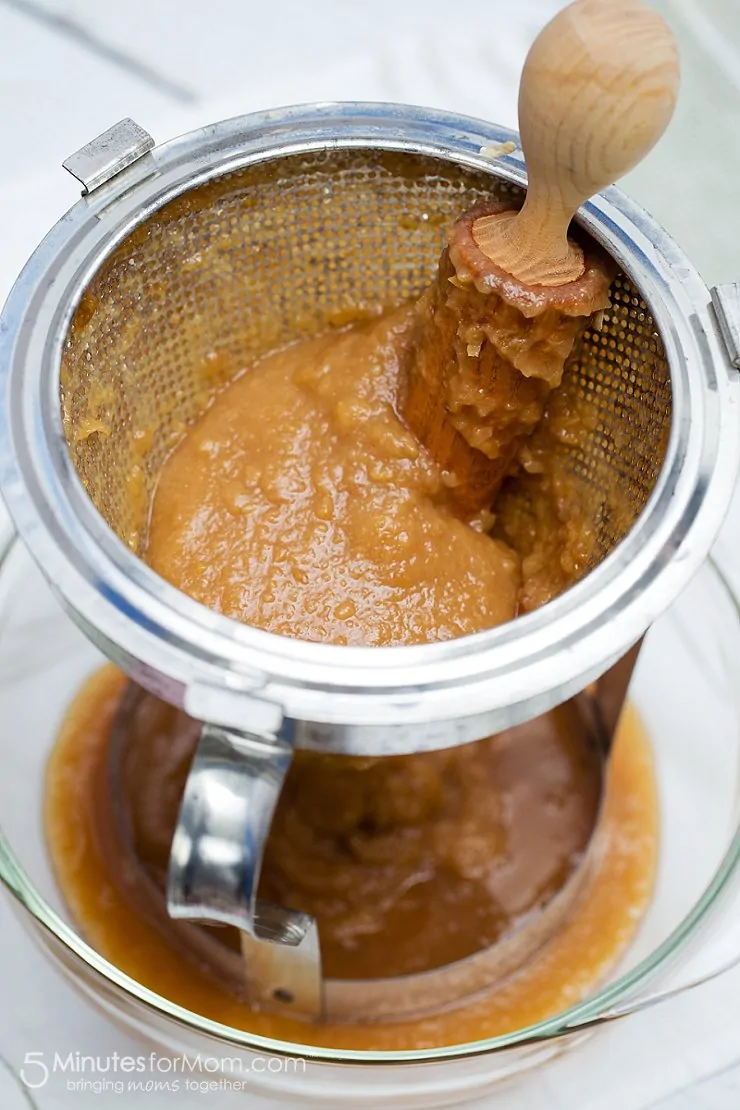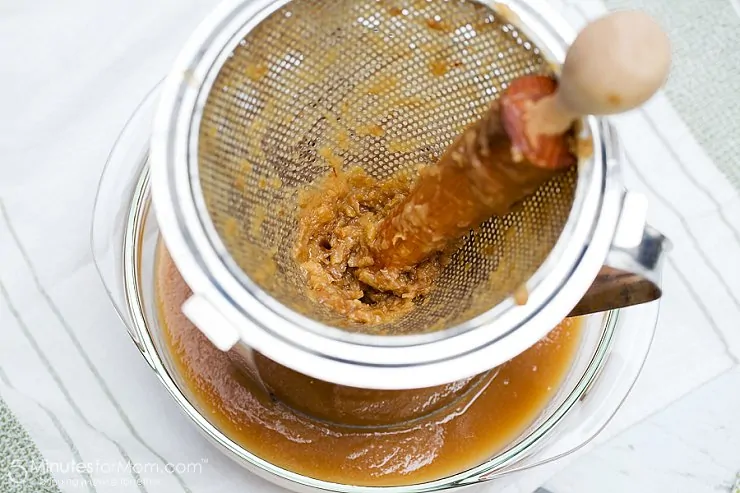 The Best Applesauce I Have EVER Tasted
After a quick run through the sieve, which I did right into the bowl I was serving the applesauce from, I had the most incredible applesauce I have ever touched on my tongue.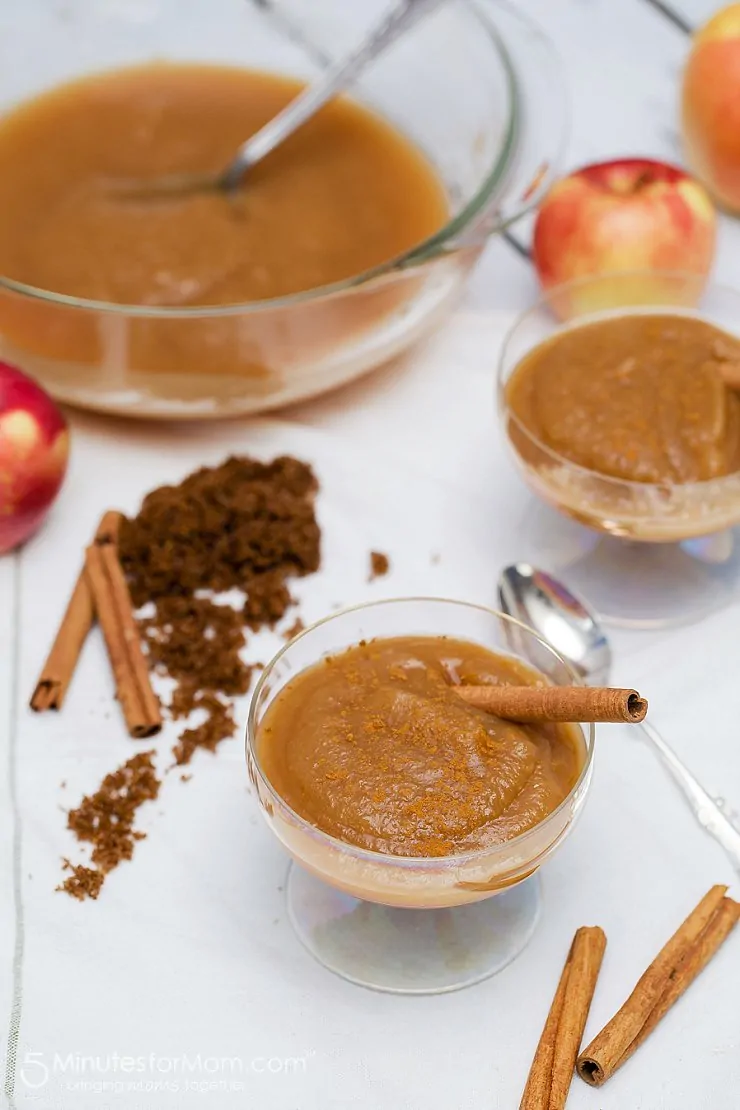 It was rich and full bodied, with a fine, silky texture. And to treat myself for working oh so hard capturing its perfection with my camera, I topped it with a scoop of vanilla ice cream.
Oh yes, this applesauce is a delicious dessert indeed!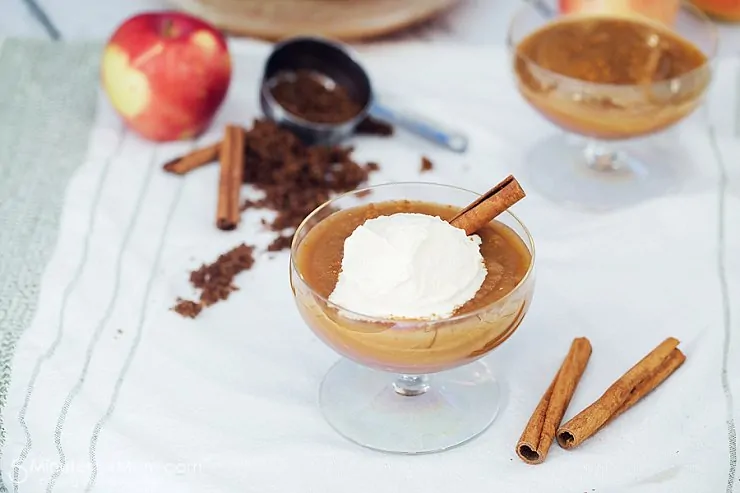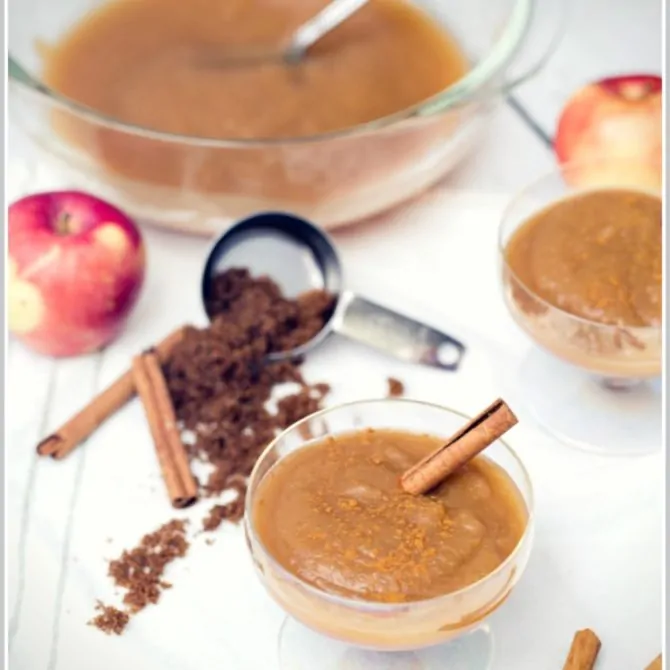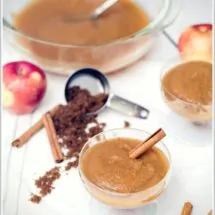 Brown Sugar and Cinnamon Applesauce
A delicious and easy recipe for homemade brown sugar and cinnamon applesauce.
Print
Pin
Rate
Servings: 6
Ingredients
3-4 lbs of organic apples 12-14 apples
1/2 cup of water
1/4 cup dark brown sugar
2-4 cinnamon sticks or 1-2 tsp ground cinnamon
2 Tbsp lemon juice or juice of 1 lemon
pinch of salt
Instructions
Cut apples into slices or chop into chunks (do not peel apples)

Cover the bottom of a large pot with water (approx. 1/2 cup of water)

Add cut apples, sugar, cinnamon, lemon juice and salt

Bring to boil

Reduce heat and simmer for 30-40 minutes or until apples are soft

Allow to cool in pot

Remove cinnamon sticks

Use an immersion blender to blend apples in pot

(Or if you do not have an immersion blender, blend in portions in blender)

For a fine applesauce, pour through a sieve or mesh strainer

Serve warm or cold

Store refrigerated for up to a week, freeze for up to a year, or can
Written and photographed by Janice Croze, co-founder of 5 Minutes for Mom.
Please Note: I received product from Kenwood to review and test out in my kitchen, along with compensation for my time to create and publish this recipe. All opinions are entirely my own.