This post may contain affiliate links. Read my disclosure policy here.
One of the biggest changes in my life once I became a mom was the amount and quality of sleep I get.
Can you relate?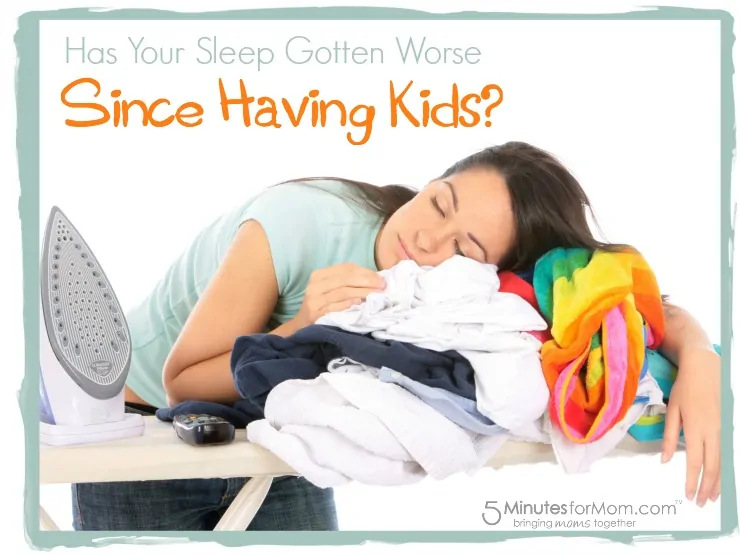 Before I had kids, I'd decide when I wanted to go to bed, I'd set an alarm and sleep until it went off. Sure, some nights I may have been stressed about work and had trouble falling asleep, but it was still all about me.
Once I had kids, my sleep became all about THEM!!!
When you have a newborn, you're immediately cast into the deepest end of sleep deprivation and while it gradually improves over the years, you're never back to the pre-kids days of sleep control.
My firstborn – who is now 9 years old – is an especially poor sleeper and I've felt the effect of it for her entire life.

Once this little girl entered my life, I don't think I ever slept as soundly as I did before. I must not because I always hear and wake instantly whenever she needs me in the night. It's an amazing quality we moms instantly are given when we become mothers, but I do wonder how it affects the quality of my sleep.
Now that I co-parent and my girls spend some nights at their father's house, I wonder if my sleep on the nights they aren't here has returned to normal.
3 Tips To Help You Sleep Better
We all know that we should stay on a regular sleep schedule and not drink coffee late in the day. But if you are struggling to sleep better, here are a few more ideas…
Use a White Noise Machine

I love my white noise machine and I've depended on it since I had my first newborn and I was looking for a way to help her sleep. White noise machines are wonderful for both adults and children to block out distracting noises and provide comforting background noise. I even take mine with me when I travel.

Diffuse Essential Oils in Your Bedroom

Essential oils are becoming extremely popular these days. My children and I all find that adding lavender or other calming oils to a diffuser can help us relax and fall asleep.

Take a Warm Bath with Epsom Salt

Adding Epsom Salt (Magnesium Sulfate) to a hot bath helps soothe your sore muscles. I love to soak in a tub with some Epsom Salt before bed.
What About You?
Has having children affected your sleep? Are your kids generally "good" or "poor" sleepers? Would you be curious to see what your bed told you about how well you sleep?
What tips have you found that help you sleep better?
Tweet It Out
[Tweet "Have you tried any of these 3 tips to help you sleep better?"]
Pin It For Later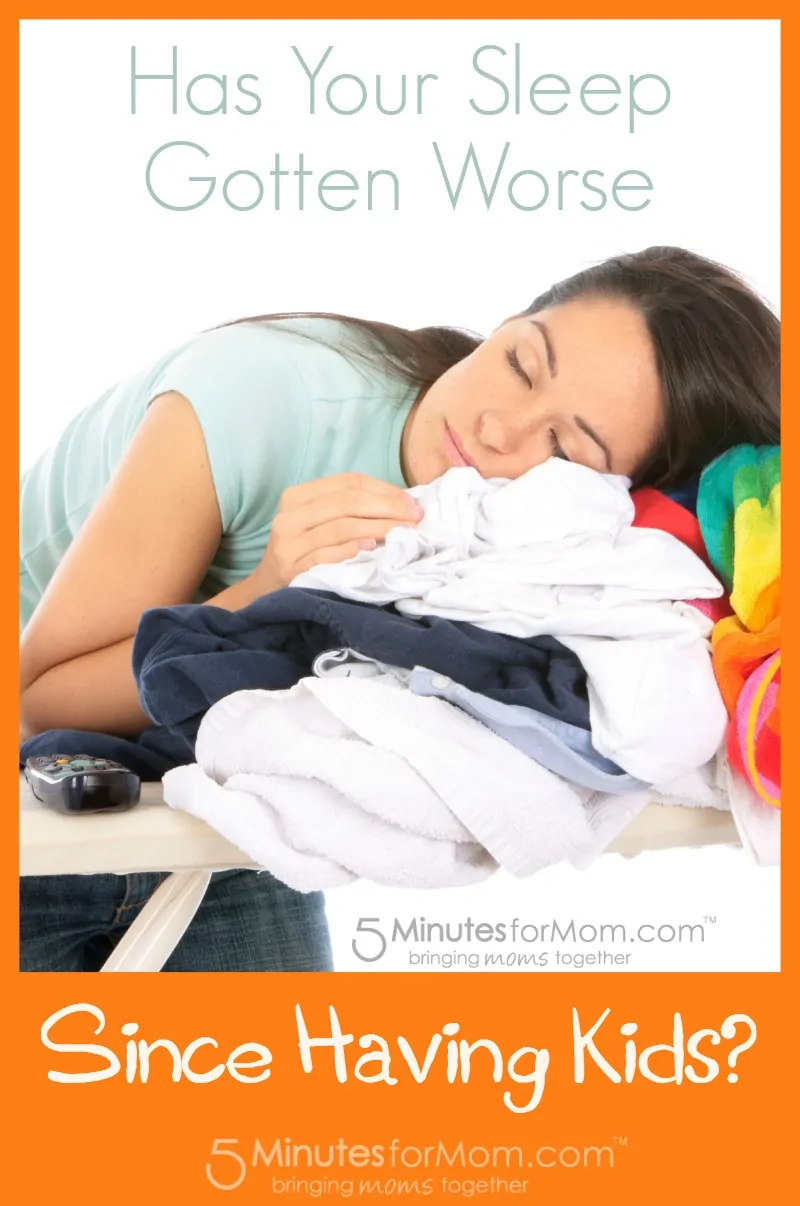 Written by Susan Carraretto, co-founder of 5 Minutes for Mom
Talk with me: @5minutesformom and Facebook.com/5minutesformom
Pin with me at pinterest.com/5minutesformom