This post may contain affiliate links. Read my disclosure policy here.
Susan here with a fun look at a surprising benefit of cleaning out your closet. This post is sponsored, but my ideas and opinions are always my own.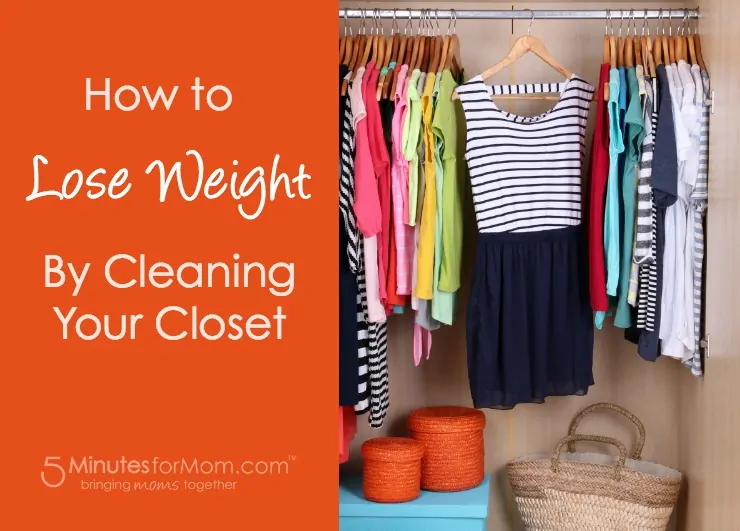 I'm fed up with 2 major areas in my life: my weight and my overflowing but uninspiring closets.
So I've decided to tackle both at the same time…

Here's My Plan… Will You Join Me?
Take out ALL the clothes from your closet.

Vacuum and get rid of all the dust that's built up since you first moved in.

Try on EACH item of clothing that you don't wear regularly.

For each item, ask yourself the following questions…

Do you wear it regularly?
Is it in style?
Does it fit? Is it only one size too small? If so, wash and hang it in your GOAL clothes.
Do you love it?

Based on your answers, create a pile of clothes to keep and a pile of clothes to donate.

Wash and hang or fold and sort into three categories…

Current Season
Out of Season
Goal Clothes


Every week, take out and try on one item from your GOAL clothes to measure your progress and inspire yourself to keep exercising and watching what you eat.
A Fun Flowchart to Help
Be realistic as you work through your closet and ask yourself these questions.
Take a Load Off
Wash all the dust off those favorite clothes that have been stuck in the back of your closet but you've decided to keep, and get them freshened up with OxiClean.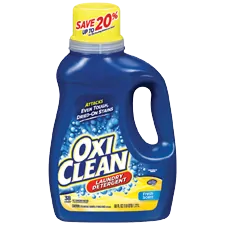 OxiClean is well known as America's #1 stain-fighting additive brand and now it is also a laundry detergent.
OxiClean Laundry Detergent…
lifts out even tough, dried-on stains.
deep cleans for brilliant whites and vivid brights with three color-safe OxiClean stain-fighters.
comes in Fresh Scent and Free (Perfume & Dye Free) formulas, as well as single-dose detergent paks and powder detergent.
is available in food, drug, club and mass retailers nationwide.
For more information visit www.oxiclean.com and www.facebook.com/oxiclean
Your newly lightened and freshened up wardrobe will feel like a huge load off your shoulders!
Tweet It Out
[Tweet "Do you think cleaning out your closet can help you lose weight? @5MinutesForMom thinks so…"]
Pin It For Later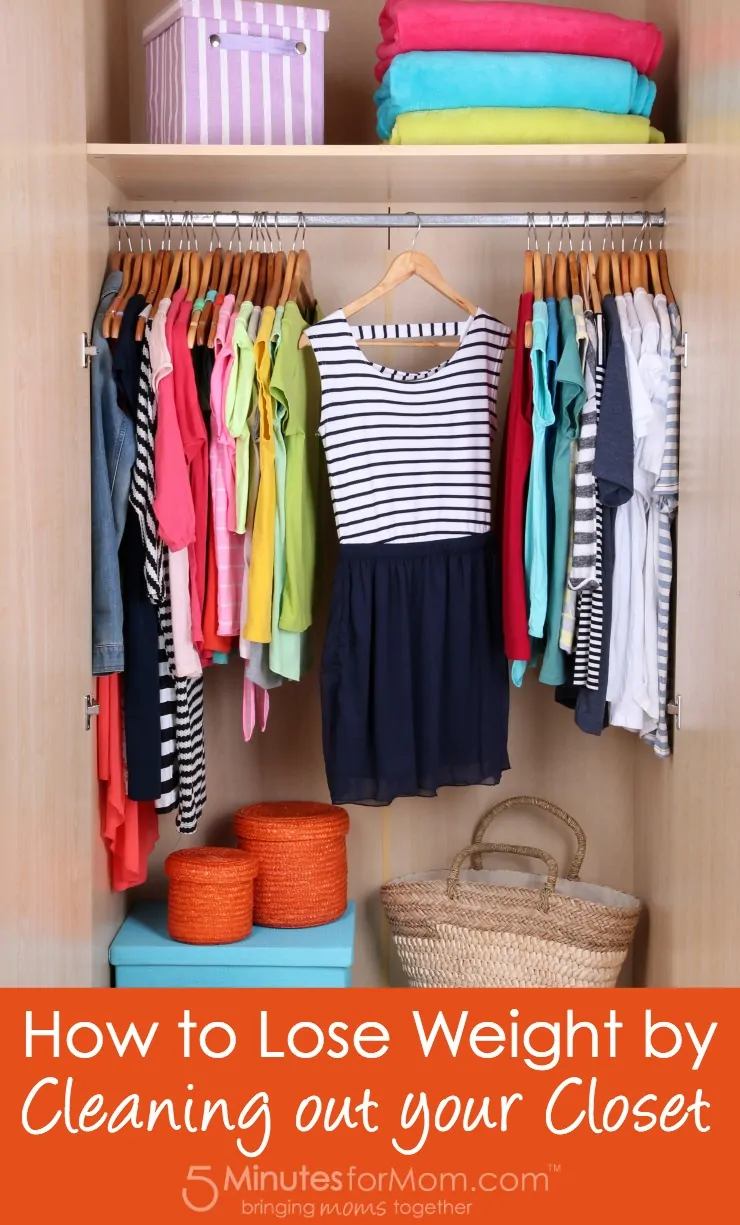 Disclosure: I am not providing any medical weight loss advice in this post… it is just for fun. This post is sponsored, but my opinions and ideas are my own.
Written by Susan Carraretto, co-founder of 5 Minutes for Mom
Talk with me: @5minutesformom and Facebook.com/5minutesformom
Pin with me at pinterest.com/5minutesformom