This post may contain affiliate links. Read my disclosure policy here.
This holiday season, Kellogg Canada donated $20 to the Salvation Army for each toy-inspired treat a Canadian uploaded to RiceKrispies.ca. The Salvation Army, in turn, used the donations to buy toys for children in need. (Please note that this post is part of a promotional campaign with Rice Krispies.)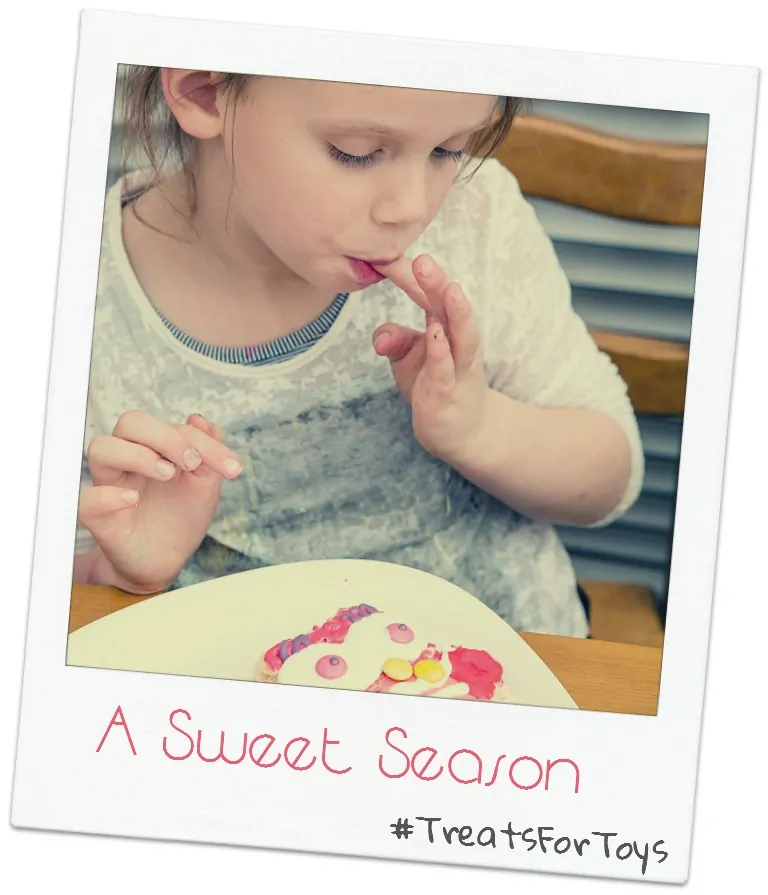 My children's Christmas presents are scattered around the living room. Our Christmas tree is still lit, but underneath there are only a few scraps of wrapping paper I missed during my clean up.
It is the after Christmas season now. We eat left overs, lounge in our new jammies, and rest up from the rush. It is my favorite part of the holidays. The time I get to sleep in and finally relax.
My family and I are blessed to have had a holiday season that included full bellies and over-stuffed stockings. But I know that a horribly high number of children in the world, and even here in Canada, don't have adequate food, clothing, and shelter any day of the year, let alone a day of feasting and gift giving.
Thankfully, there are charitable programs that step in and help those in need during the holidays. We may not be able to help every family, or fill up every stocking in the world, but we can always do something, help somebody.
Last year, we were thrilled to tell our Canadian readers about a wonderful program Kellogg's Rice Krispies and The Salvation Army were running called, Treats for Toys. Fortunately, it was a great success and this year we were happy to tell our readers that Kellogg Canada was once again running Treats for Toys.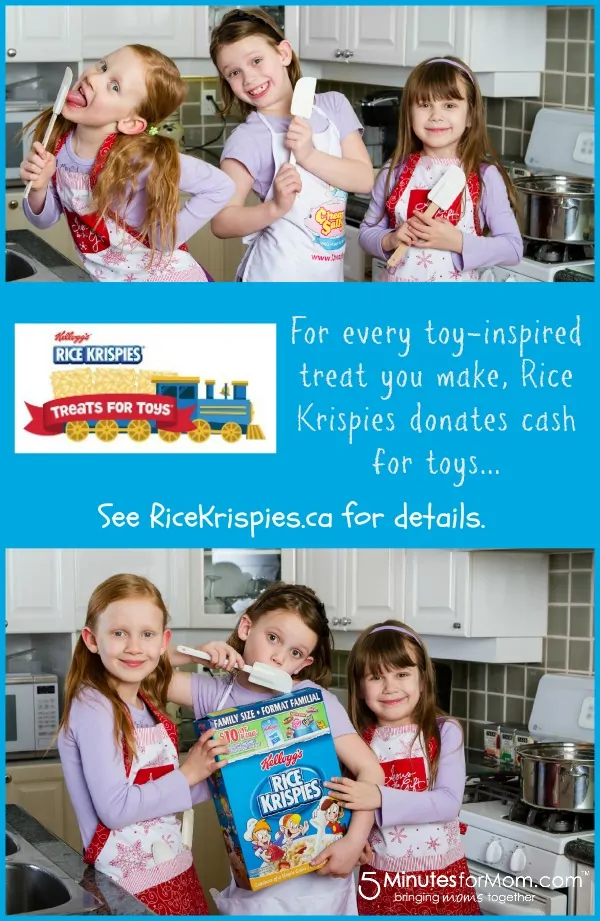 Rice Krispies Treats for Toys is win-win for everyone involved. Families get to have fun together in the kitchen creating toy-inspired Rice Krispies Treats, while helping other families who are in need financially this holiday.
Thanks to Canadian families making treats and uploading them with the hashtag #treatsfortoys, Kellogg's Rice Krispies and The Salvation Army gave 1,086 toys to children in need.
We are honoured to have participated in the Treats for Toys program. Not only did we have a great time making our favourite treats with our kids, but we were able to bless other families as well.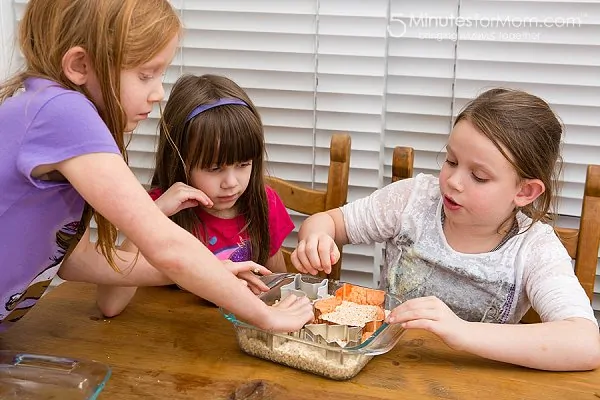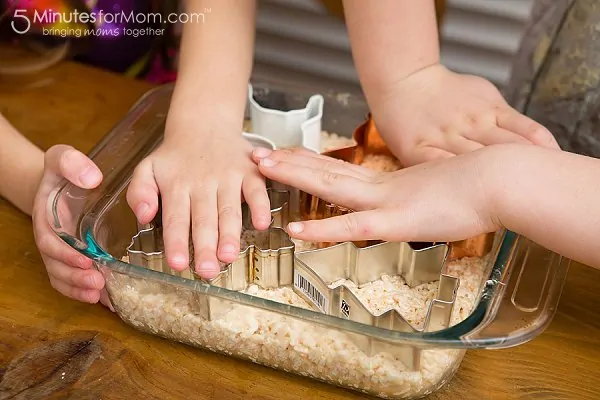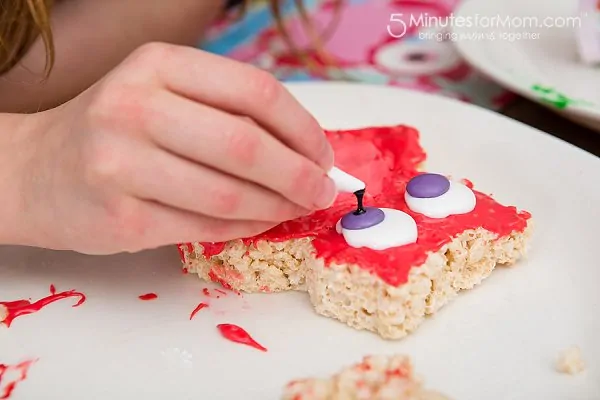 Yes, it was a sweet season indeed! Thanks Kellogg's Rice Krispies and The Salvation Army for bringing joy to so many children once again this year.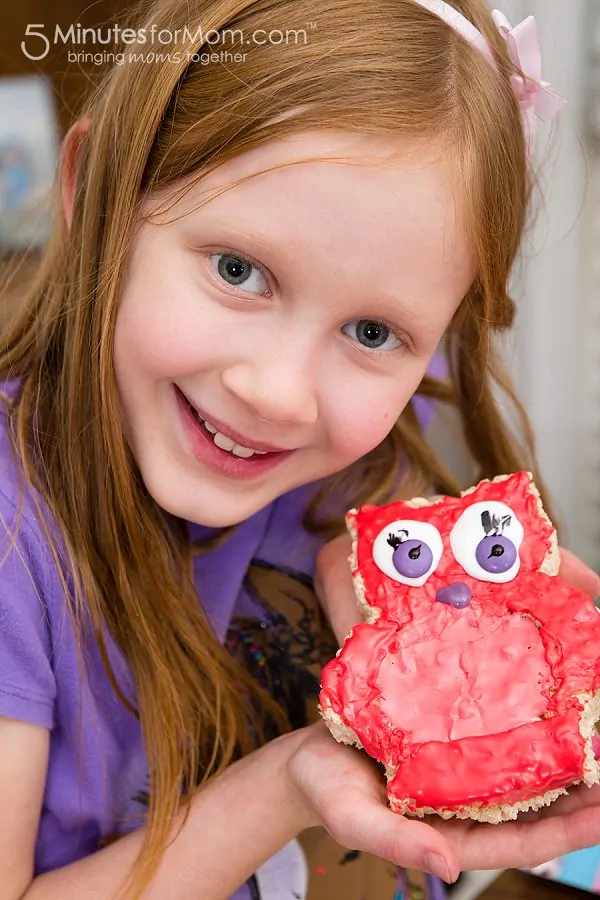 And to see the video of our girls making their #TreatsforToys last year, check out our video "How to Make a Rice Krispies Princess Treats."
FOR MORE RICE KRISPIES RECIPES visit our Rice Krispies Treat Resources & Link-Up Page and, to see all the #TreatsforToys uploaded this year, visit RiceKrispies.ca
Pin For Later

Written and photographed by Janice Croze, co-founder of 5 Minutes for Mom and owner of Janice Croze Photography
Please note: This post is part of a promotional campaign with Rice Krispies. Our opinions, and our love of Rice Krispies Treats, are all our own!