This post may contain affiliate links. Read my disclosure policy here.
Susan here…
I'm so thankful for our relaxed and happy Christmas celebration. I really made an effort to stay completely offline all Christmas Eve and Christmas Day. We took minimal photos and focused on staying in the moment.
Julia was in the mood to have Janice take a nice photo by the tree, but the other kids weren't interested, so we didn't pressure them.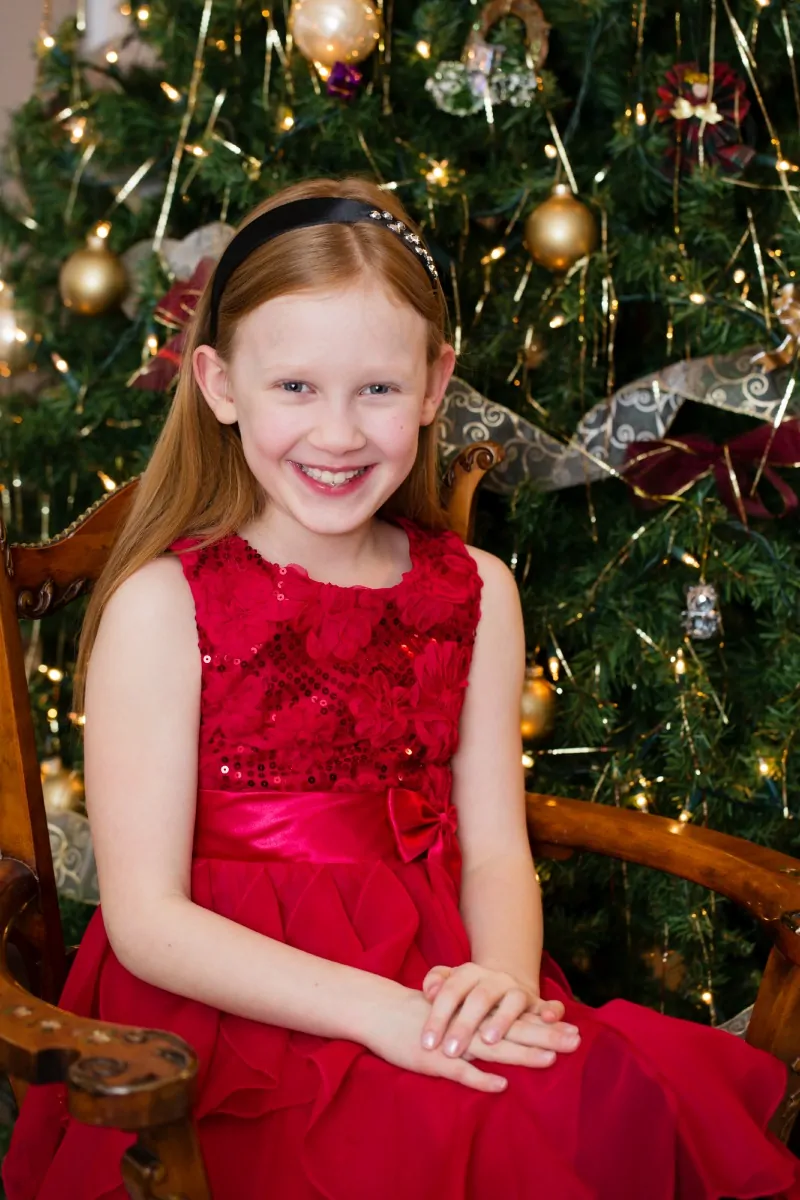 I would have liked to have a photo of Sophia posing the same way by the tree, but at least she played along for a quick shot just before we went home at the end of the night.
Since we had a big Christmas photo shoot earlier, we didn't worry about having the kids pose for photos if they didn't want to.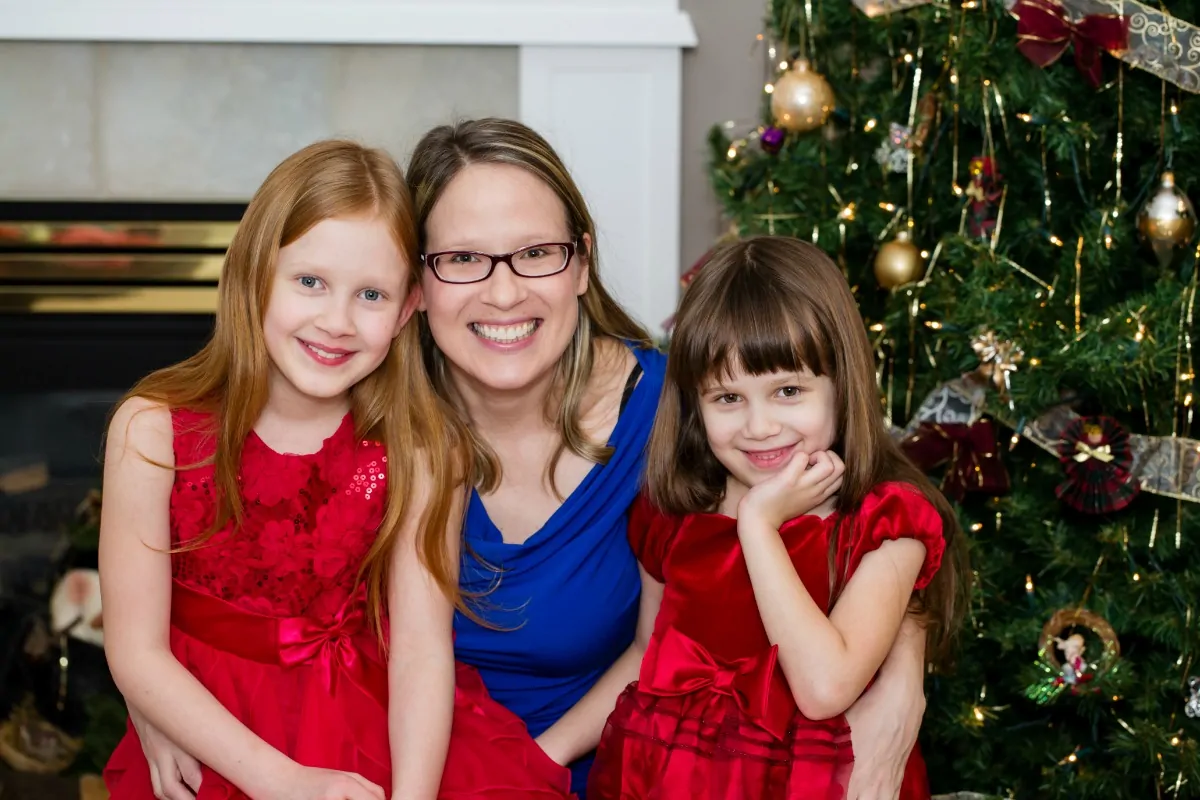 Janice also grabbed a shot of me with our mom… we definitely do not have enough photos of my mom! She's always hiding from the camera.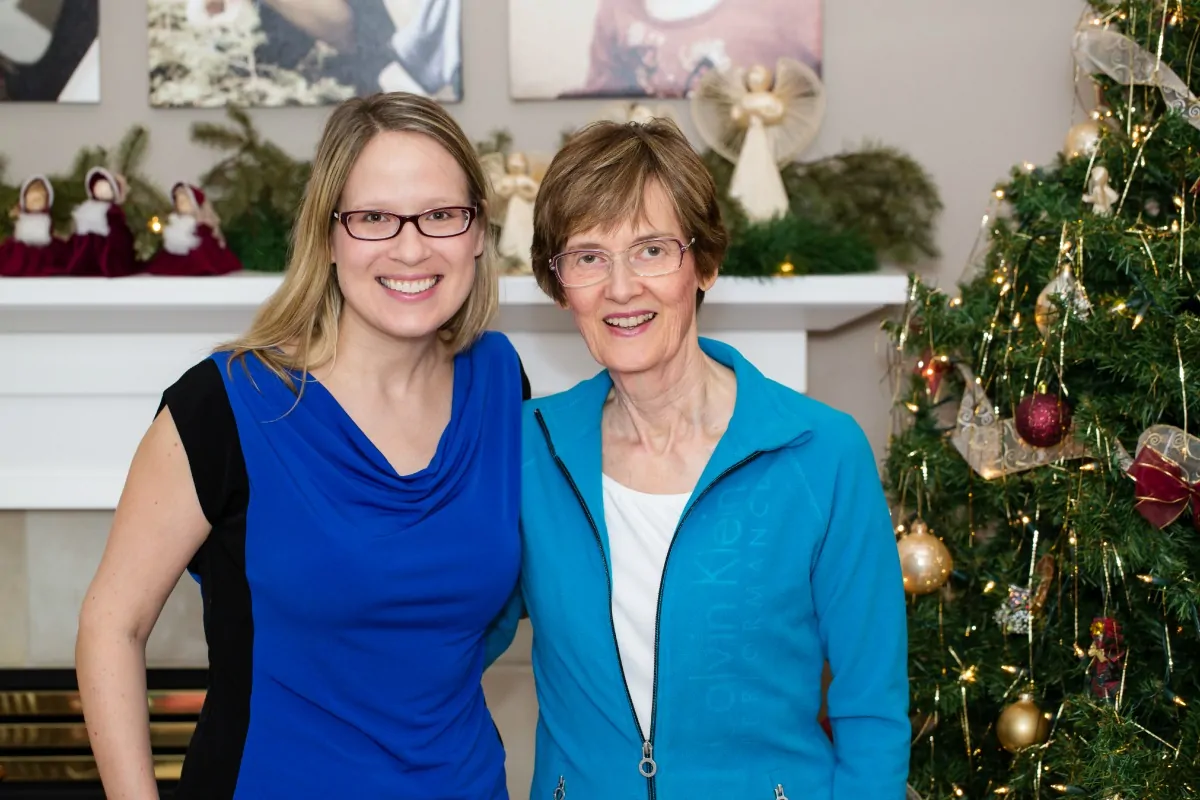 My girls were so happy with their gifts. According to Julia, this is the order of her favorites… Triple Flip Minky Hoodie, American Girl doll, Palace Pets, Elsa Nightie and Pound Puppy.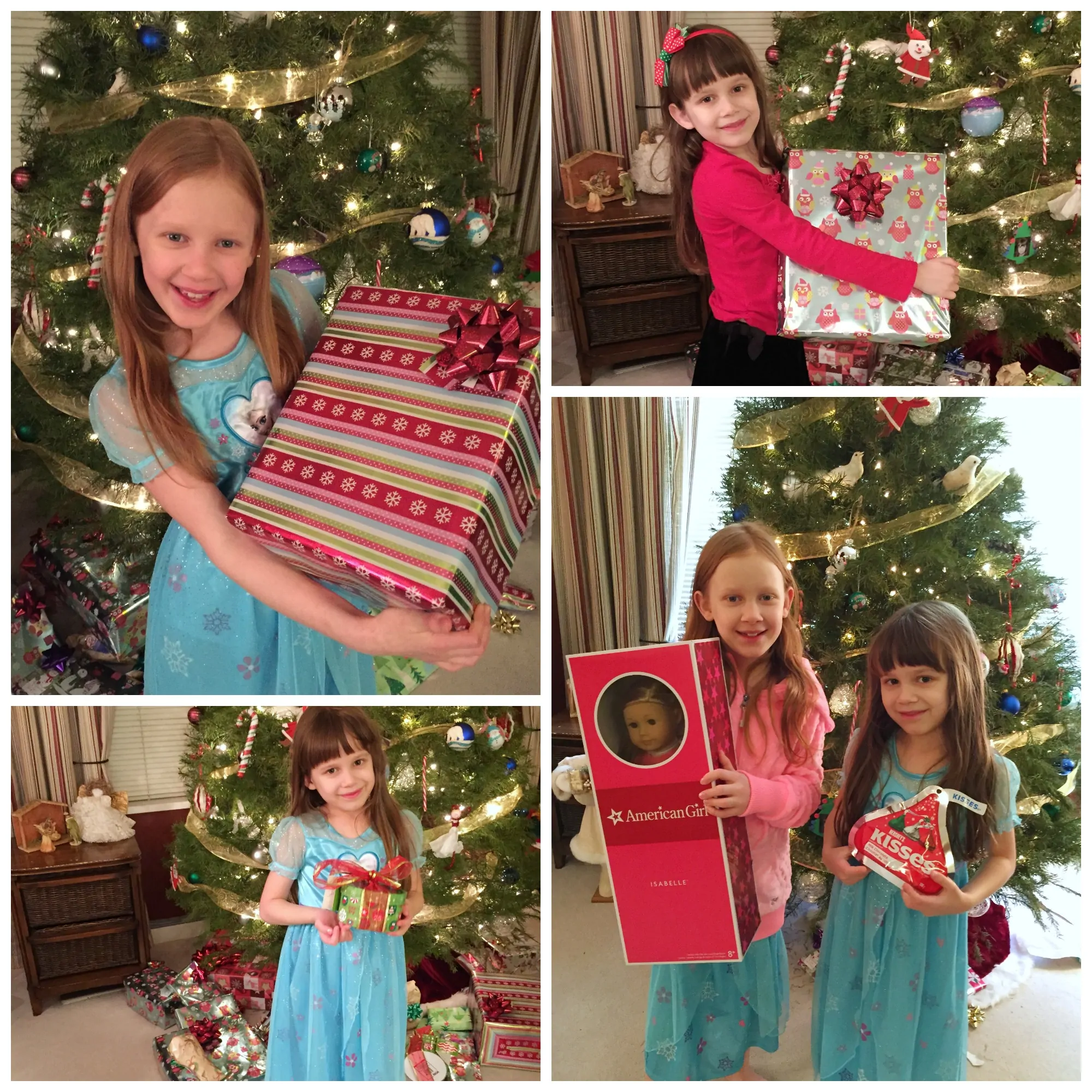 I think this was the most relaxed Christmas we've had so far. I was the most organized I've been and had all our gifts bought and wrapped by Dec 22nd… my earliest ever!
Show Us Your Christmas Photos
I'd love to see YOUR holiday photos… Add your link below…