This post may contain affiliate links. Read my disclosure policy here.
Our writer, Jennifer D, received tickets to an early screening of the movie and phone time with the author.
Jonathan Tropper is both an author and a screenwriter, and I think that shows in the great results of Warner Bros. Pictures new movie This is Where I Leave You. I recently interviewed him on a conference call with a few other bloggers about this great dramatic/comedic movie about a family, which opens in theaters on September 19 (Read my full review of This is Where I Leave You movie at 5 Minutes for Books).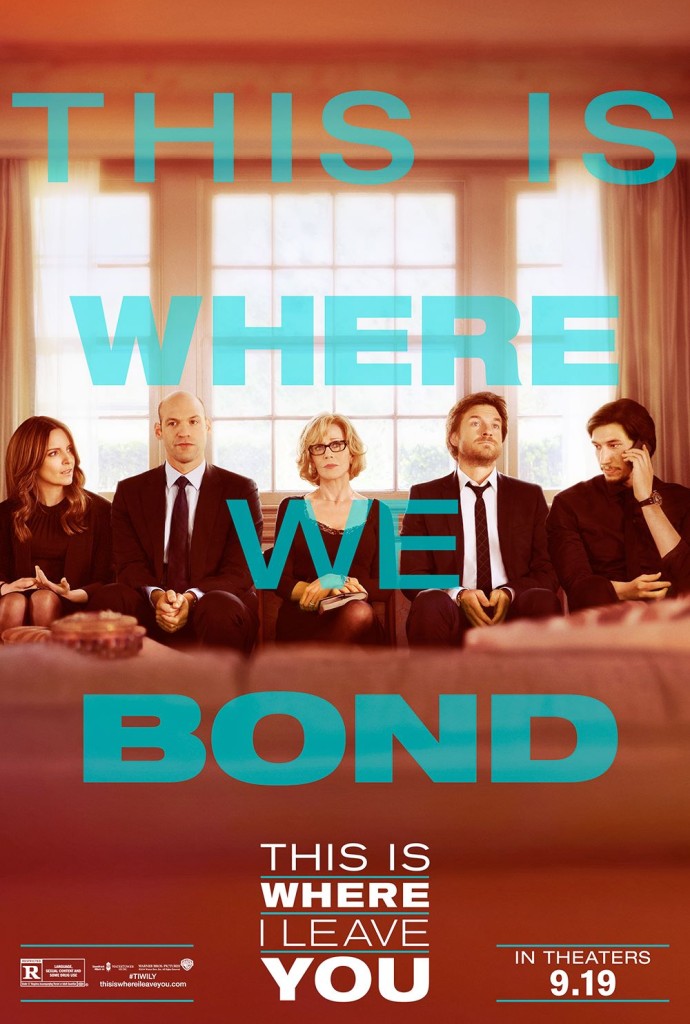 I've heard the actors talking about this movie for a long time, about what a great time it was to be on set together, how amazing it was to work with a legend like Jane Fonda, and how they were all so committed to having Adam Driver play the role of baby brother Phillip that they worked weekends around his shooting schedule. This same love for the project came through in talking with Tropper.
If you haven't heard much about it — and I know we moms sometimes don't — take a minute to watch the trailer:
I read the book earlier this month and got together to discuss it with a few friends. Two of them actually came with me to see the movie, and we really enjoyed comparing them. I think that reading it beforehand gave me some background that helped me enjoy the movie slightly more, but obviously you don't need to have read it. Fans of the book will enjoy this true adaptation.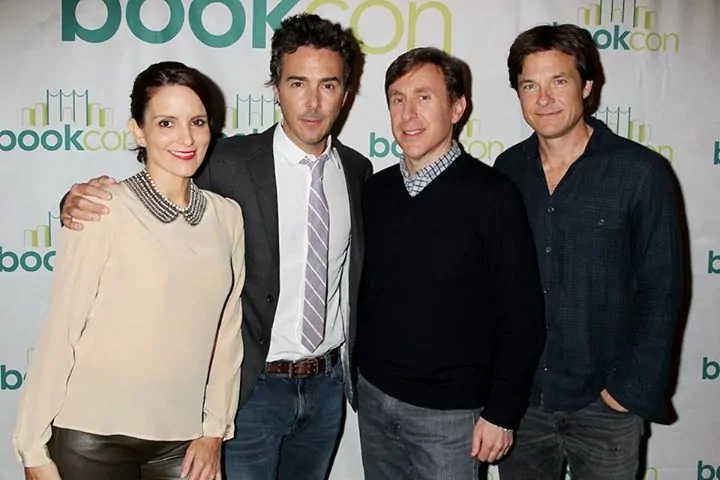 Tina Fey, Shawn Levy, Jonathan Tropper, Jason Bateman
Tropper championed director Shawn Levy in helping him make an adaptation true to the booK:
Shawn [Levy], who directed the movie, was such a standup and is such a purist in all the work he does, including this movie. But he was just such a fan of the book that we were actually in this strangely reverse position where the director was actually pushing me to be truer to my own source material than I was actually being.
We had a process where he actually brought me closer to the original source material than I had been with the draft that I had done when he first came on to direct it.
In the book, I feel like we saw a lot more of Judd (Bateman) like this: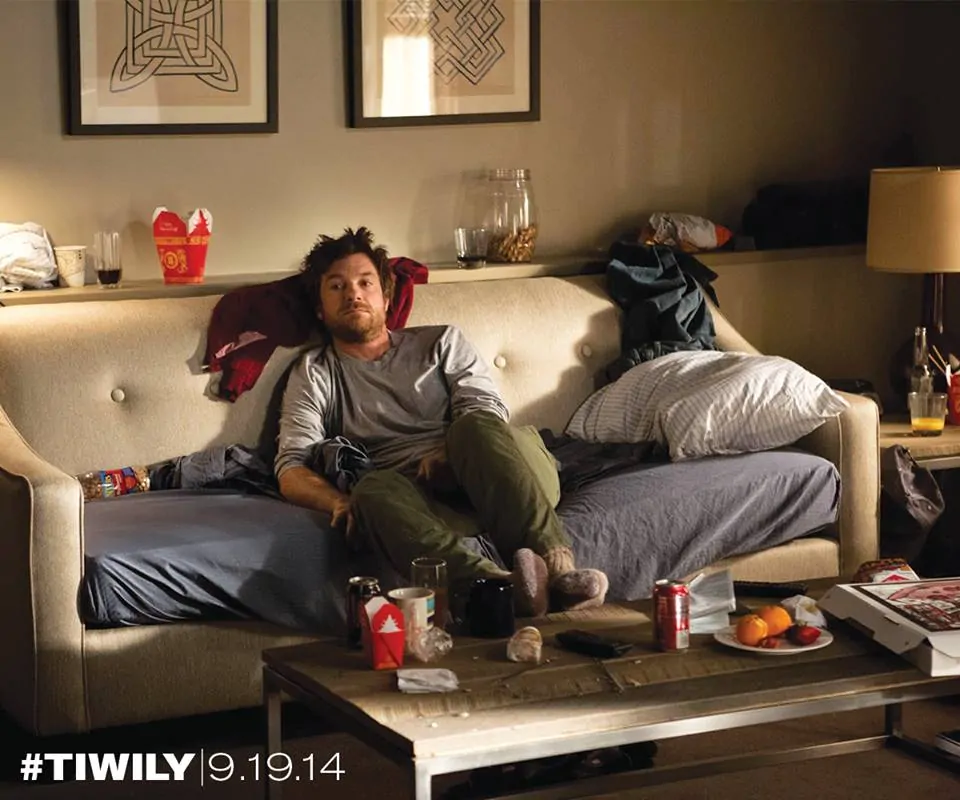 Whereas in the movie, there was more focus on him getting away from that pathetic grief-soaked time in his life. Tropper addressed that which I had noticed, that many of the characters seemed softened up a bit on screen, in a way I really appreciated as someone who enjoys both books and movies. Specifically about the character of Judd, he says this:
There's two things there that you're reacting to. The first is I think just that you know Jason Bateman happens to be a very charming guy. He's extremely likable. And he brings that into whatever he does.
But beyond that, in the book I could allow the character to be slightly more reprehensible and slightly less sympathetic because you can kind of do that in literature and still redeem the character because I'm giving you the inner workings of his mind. There are certain things he did in the book that I wouldn't have him do in the movie because I wouldn't be able to explain to you why he's doing them.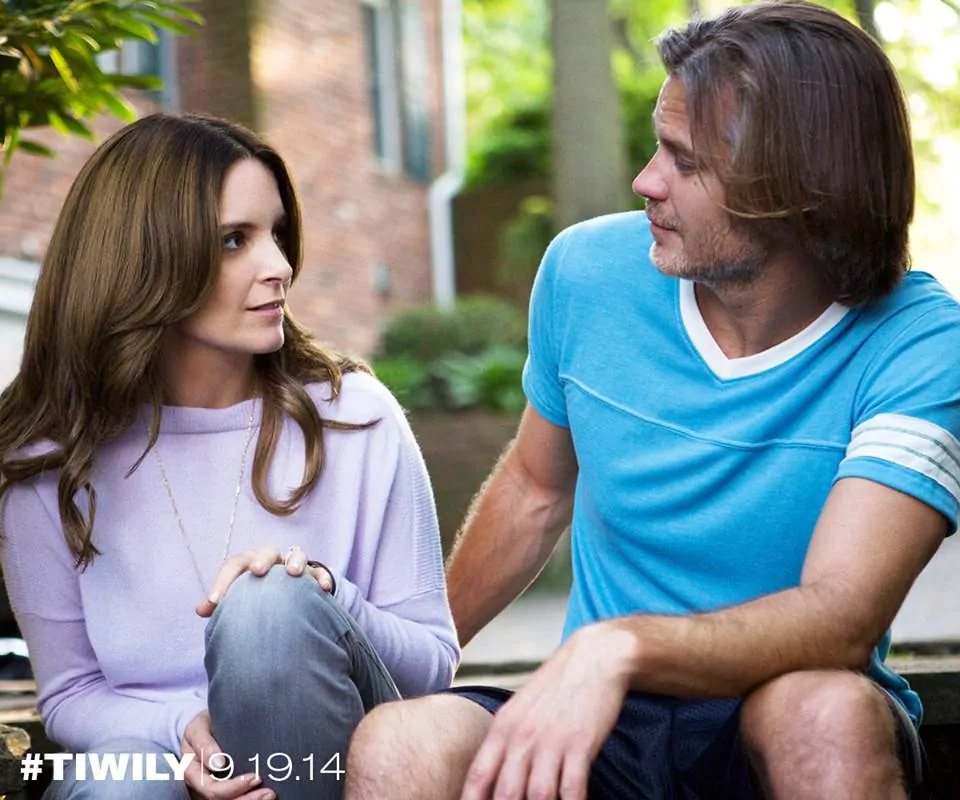 The only advantage of doing the movie was you didn't have to stay in Judd's point of view. So, for instance, we got to do this nice, emotional scene between Horry and Wendy in the backyard that I couldn't possibly do in the book. None of the scenes between Horry and Wendy are in the book because Judd wasn't there to witness them.
So, in retrospect maybe I'd have written the book in third person, and I could have gone into each of these characters in a bigger way. But I'm not sure that the book wouldn't have lost something as a book for not being really close to Judd's point of view.
As a booklover and a movie lover, I wanted to know what he thought about the two different ways of telling a story, in a book and on the screen:
Well, I think you know what it is, is a movie has the benefit of being able to transport for an hour and a half, two hours with no interruptions and give you the whole story and take you on the entire journey in a kind of encapsulated way. And you just sit back and watch it all. Whereas a book, it's something that you read over a period of time. And you get interrupted, you have to you know go to sleep or go eat lunch or take care of your kids, so the book kind of lingers. But you have to kind of refocus. So, that's also the plus of the book is that you can live with the characters in the book over a period of weeks, whereas a movie you're done in two hours.
Find out more

About Jonathan Tropper
Jonathan Tropper is the internationally bestselling author of six novels: Plan B, The Book of Joe, Everything Changes, How To Talk to a Widower, This Is Where I Leave You, and One Last Thing Before I Go. His books have been translated into over twenty languages.  He recently adapted This Is Where I Leave You as a feature film for Warner Bros. Studios, starring Jason Bateman and Tina Fey, and is currently adapting One Last Thing Before I Go for Paramount.  Jonathan is also the co-creator and executive producer of the television show Banshee, which premiered on Cinemax in January 2013 and is currently shooting its third season. He lives in Westchester, NY with his three children. Follow author Jonathan Tropper on Twitter.
About the Film
When their father passes away, four grown siblings, bruised and banged up by their respective adult lives, are forced to return to their childhood home and live under the same roof together for a week, along with their over-sharing mother and an assortment of spouses, exes and might-have-beens. Confronting their history and the frayed states of their relationships among the people who know and love them best, they ultimately reconnect in hysterical and emotionally affecting ways amid the chaos, humor, heartache and redemption that only families can provide—driving us insane even as they remind us of our truest, and often best, selves.
Find More
Find book suggestions on our Books Pinterest Board.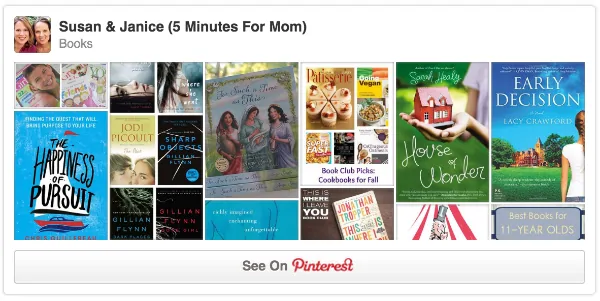 Follow all our Pinterest boards at pinterest.com/5minutesformom