This post may contain affiliate links. Read my disclosure policy here.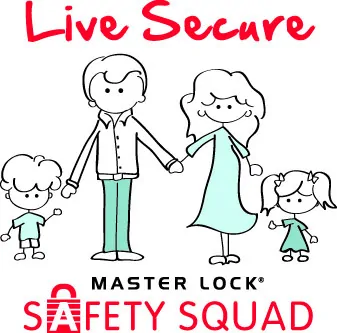 I'm a member of Master Lock's Live Secure Safety Squad and have been compensated for my time in writing this post.
June is both National Safety Month as well as Home Safety Month so it's a great time to think about how to keep your house safe while you and your family go on summer vacation.
While you're out of town, you want to ensure your house and your belongings aren't at risk.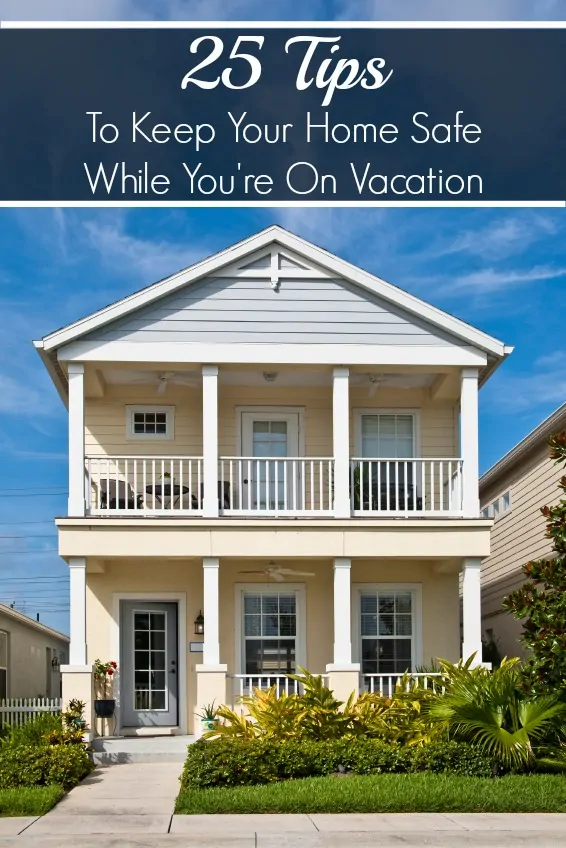 Here are 25 tips to keep your home secure this summer…
Get a house sitter or a friend to check on your house regularly and remove any flyers left on your doorstep or bring in the garbage cans.

Pause mail and newspaper deliveries. Upon request, the post office will hold mail for up to 30 days.

Be careful what you share on social media. You may want to avoid announcing you're going on vacation and resist sharing your travel photos while you're away. Also, let your kids know that they also shouldn't post on social media about the house being empty. (That's a tough one… especially if you're a social media addict like I am.)

Don't leave a message on your voice mail saying you're out of town.

Let your neighbours know you'll be out of town and give them a phone number to contact you in an emergency.

Use light timers to turn lights on and off and possibly the radio or TV.

Mow your lawn before you leave or schedule someone to mow it while you're away. If the leaves are falling, arrange to have someone rake for you.

Don't leave a GPS in your car at the airport. It can show thieves where you live and they'll know you're out of town.

Use a monitored home alarm system. You may want to contact them ahead of time to let them know you will be out of town.

Take a look at your house from the outside to see if any valuables are visible.

Install deadbolts on your doors.

If you have sliding doors or windows, make them more difficult to break into by placing a metal rod in the sliding track.

Disable your automatic garage door opener by unplugging the power.

Don't hide a key outside. If you have to store spare keys to give access to a friend to check on your house while you're gone, you can use a Portable Key Safe.

If your garage has windows, use window coverings or have your windows tinted so thieves don't see your car is missing and/or see other valuables.

Consider using a remote app to turn on/off lights, alarm systems etc at different times of day. You may want to use camera enabled software to really keep an eye on your home while you're away.

Turn the ringer volume down on any phones so burglars can't hear them ring while outside.

Don't leave ladders or tools accessible that would make a thief's job easier.

Keep your blinds or window shades in the same position you normally would.

Ensure trees, bushes or shrubs are trimmed back from windows and doors so that they don't block visibility.

Make sure you don't have an alarm clock set to go off automatically.

Use a home safe that is attached to the floor or a built-in shelf and keep it away from the master bedroom or closet.

Use motion-sensor lights near the garage, backyard, front door and any other dark areas.

Engrave your driver's license number into your television, computers and other electronics. Also you may want to take photos of your valuables and record model and serial numbers and store those offsite.

What if a thief steals your computer? Are your passwords and secure data accessible? Keep them secure online with a service such as Master Lock Vault.
If you follow these tips, you'll have complete peace of mind on your holiday. Enjoy!
Written by Susan Carraretto, co-founder of 5 Minutes for Mom
Talk with me: @5minutesformom and Facebook.com/5minutesformom
Pin with me at http://pinterest.com/5minutesformom/