This post may contain affiliate links. Read my disclosure policy here.
Are you a mom? Do you want to get more organized? In our sponsored campaign with the Home Collection by Post-it® Brand, Scotch® Brand and Command™ Brands we recently shared an "Organization 101" system for your kids and now we have some organizing tips for YOU as a Mom!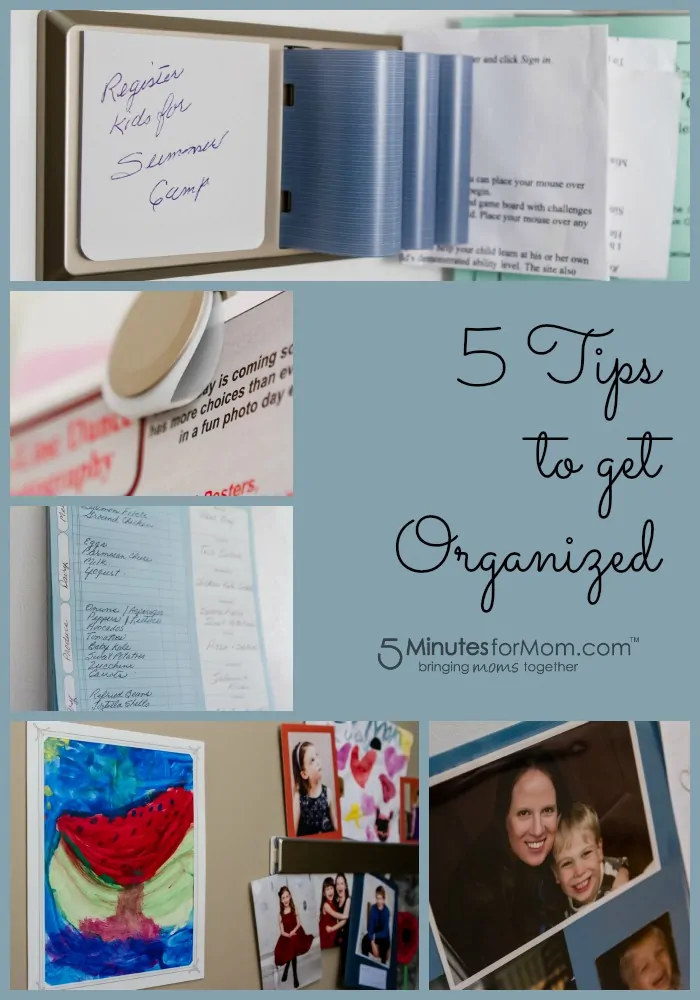 Life as a Mom Needs Organization
I think most women find the need to be organized multiplies exponentially once their children enter school.
Since the kitchen tends to be the hub of family activity, that's where we are setting up our organizational systems.
Tip 1 – Display and Rotate Kids Art and Photos
Young children continually bring home art projects from school that you want to admire and enjoy. But when you tape drawings and artwork all over your fridge and kitchen cupboards, it can get messy and overwhelming.
A wonderful solution is to display recent drawings and projects and then rotate with newer works as they're brought home.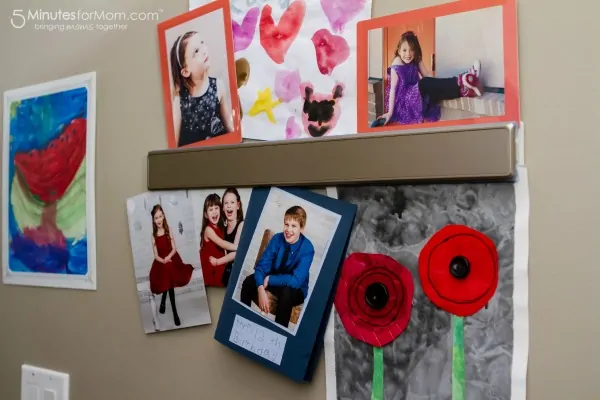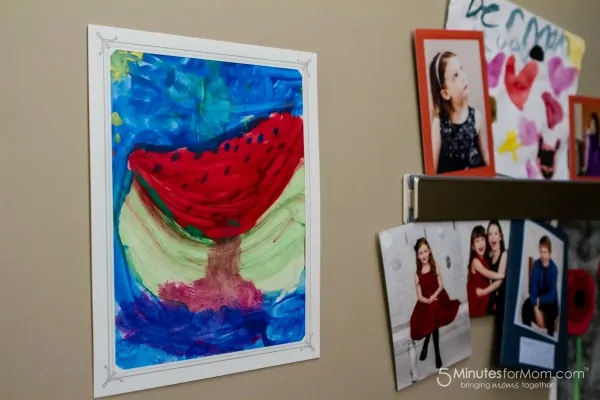 You can create a beautiful gallery of your child's art and photos using Post-it® Display Cards and Post-it® Grip Display Rail as well as Scotch® Display Frames and Scotch® Restickable Display Strip.
Tip 2 – Keep a Menu Plan and Grocery List Visible
Menu planning for the week ahead is a fabulous way to stay organized, lower your grocery bill and let the family know what to expect for dinner.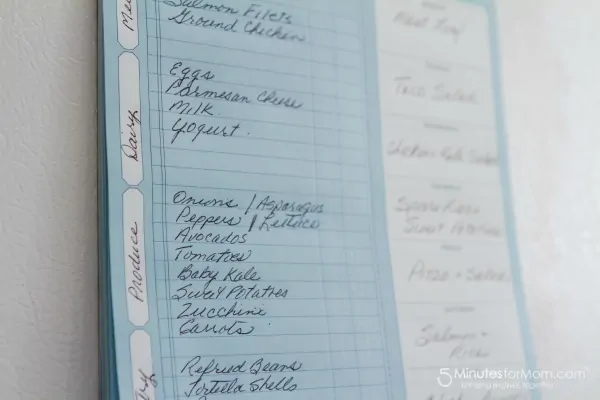 Using a Post-it® Planner & Perforated List Pad on the fridge makes meal planning and grocery shopping so much easier. I love how the perforated list tears off so I can easily bring it to the grocery store.
Tip 3 – Organize School Notices and Important Papers
As we suggested for organizing your kids, you'll want to have a shared communication folder where your child inserts school notices that you need to sign.
Set up a Post-it® View and Go Pocket for your child where he/she can place these school notices that you need to sign.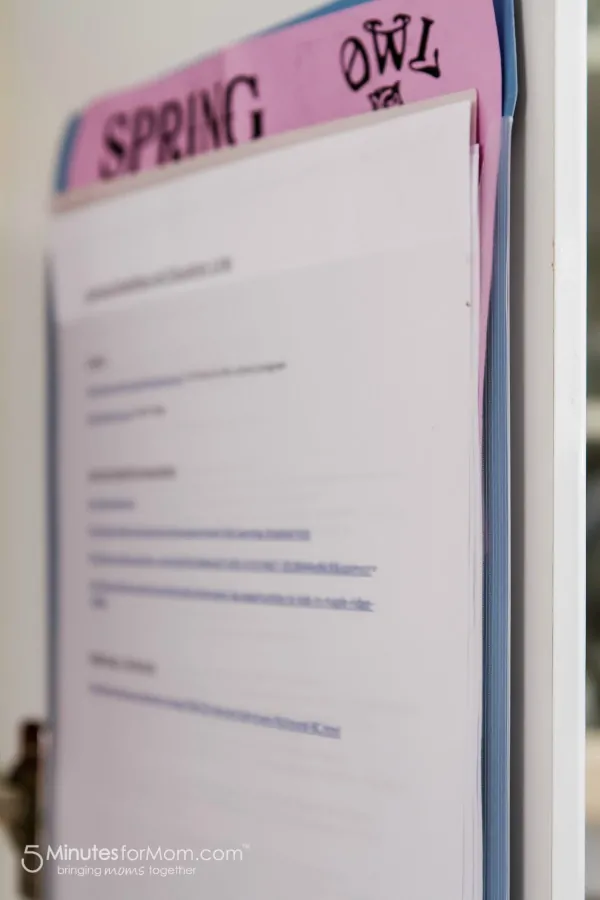 You'll also want to set up additional Post-it® View and Go Pockets for your mail, bills, receipts, menus and other important papers that you want to keep in sight and in mind.
Tip 4 – Keep Clutter Off the Counter
In my house, kitchen counters accumulate clutter faster than any other surface.
Use a Post-it® Grip Board and Magnetic Grip Discs to keep items in view but off the counter.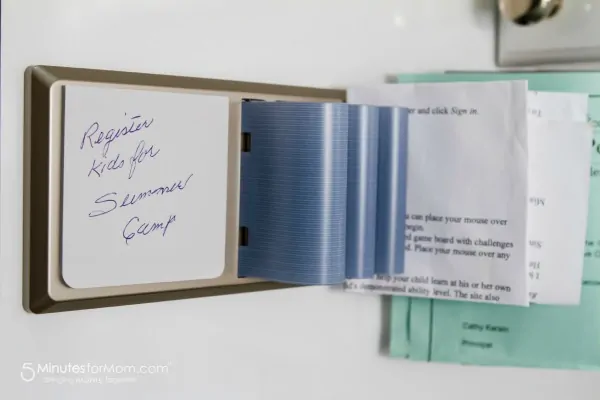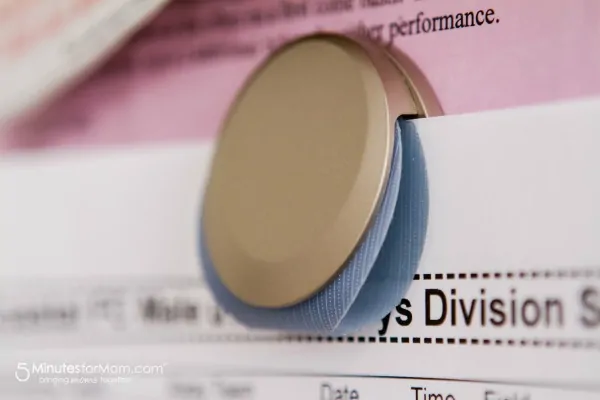 Tip 5 – Keep Pens and Pencils Handy
If you want everyone in the family to jot down important notes and messages, make sure pens, pencils and dry erase markers are at hand.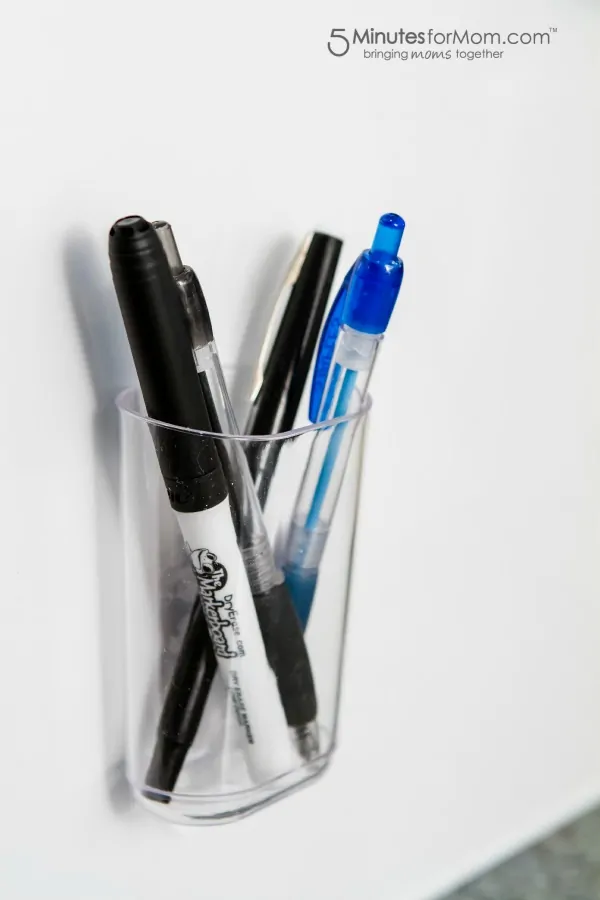 Use a Command™ Clear Small Caddy in your organization area.
Organizing is for the Whole Family
Getting organized is a continual process for the entire family. Getting your kids started with good habits early is helpful and can be lots of fun…
Check out these 5 Organizing Tips for Kids.


Disclosure: This post is part of a sponsored campaign for the Home Collection by Post-it® Brand, Scotch® Brand and Command™ Brand products.
Written by Susan Carraretto, co-founder of 5 Minutes for Mom
Talk with me: @5minutesformom and Facebook.com/5minutesformom
Pin with me at http://pinterest.com/5minutesformom/