This post may contain affiliate links. Read my disclosure policy here.
Jennifer D. was sent a screener so that she could watch FED UP, in theaters May 9. We were compensated for this campaign.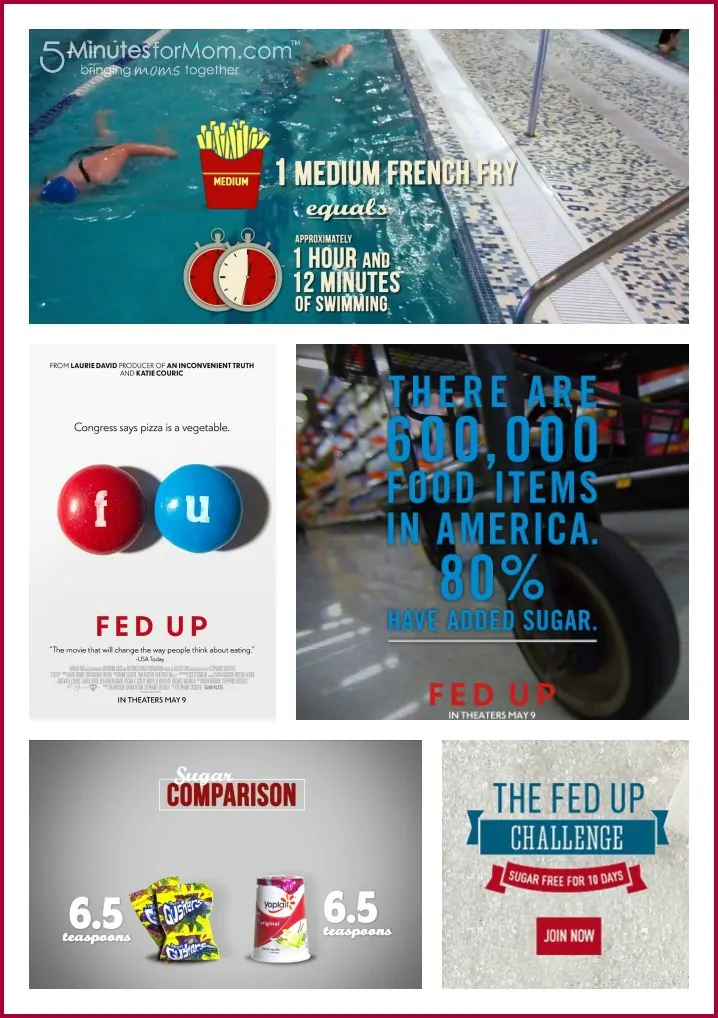 Most of us are in the habit of reading food labels. We may look at calories, suggested portion size, fat, or sugars. We may read the ingredients, looking for things we can actually spell and pronounce as opposed to ingredients that look like they belong in cough syrup.
I'm not an alarmist, I don't subscribe to conspiracy theories. I have two kids who eat fairly well for kids, but we also eat Pop Tarts for breakfast (for now! See below), fast food on occasion, and gluten and dairy anywhere we can get it.
That said, after watching the Fed Up movie, it's now clear to me that the changes in food production are poisoning our children. I'm Fed Up. Look at some of the facts in my collage above.
Watch the preview

For the past 30 years, everything we thought we knew about food and exercise is dead wrong. FED UP is the film the food industry doesn't want you to see. From Katie Couric, Laurie David (Oscar winning producer of AN INCONVENIENT TRUTH) and director Stephanie Soechtig, FED UP will change the way you eat forever. The film opens in theaters across the country on May 9th.
Here are some questions raised — and answered — in the Fed Up movie, in theaters starting May 9.
Why has obesity continued to climb in the last 30 years, despite the growth and awareness of the importance of exercise?
Why has Americans' sugar intake doubled since 1977?
Is sugar an addiction and if so, how should we change the way we treat obesity in children?
If we agree that kids are eating too much sugar and processed food, why isn't it treated in the same way that the only public health success — tobacco — has been?
I hope these questions pique your interest in the movie. It was truly eye-opening and easy and enjoyable to digest (I had to go there). I know that other documentaries about our food industries have been made, but I haven't seen them. I'm glad I watched this one and will be chewing on it (again, had to) for a long time.
This poster is pretty powerful: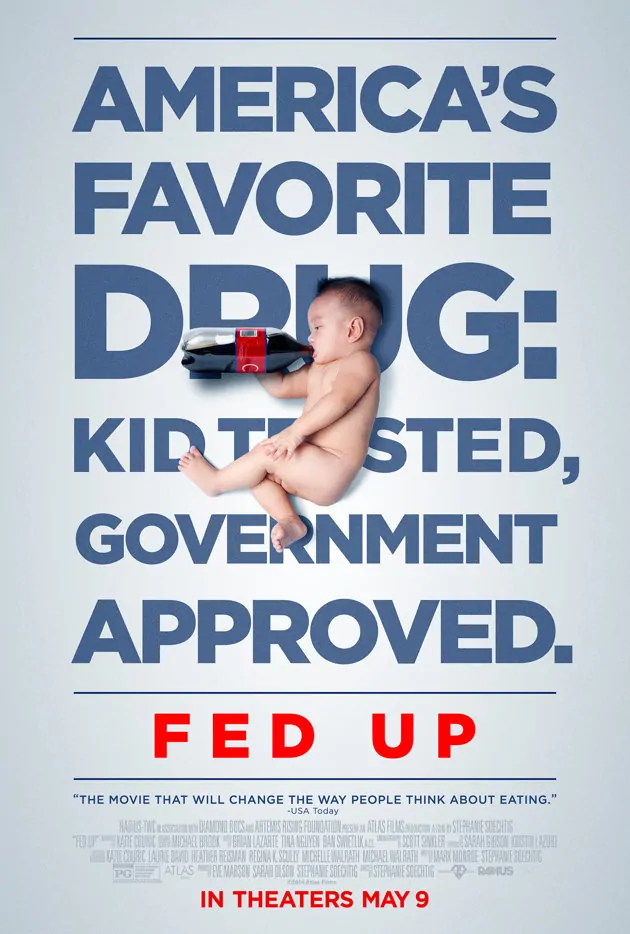 Will you take the Fed Up Challenge?
I'm not sure. I haven't decided, but I would like to try, I think. I might at least replace my children's typical breakfast fare — processed and full of sugar — with "real" food even if I don't go all in. Though we don't drink a lot of soda, especially my kids, I might make it even more of a rarity. I'm convinced that the effects of sugar and even artificial sweeteners are not good, especially in the dose one gets it in soft drinks.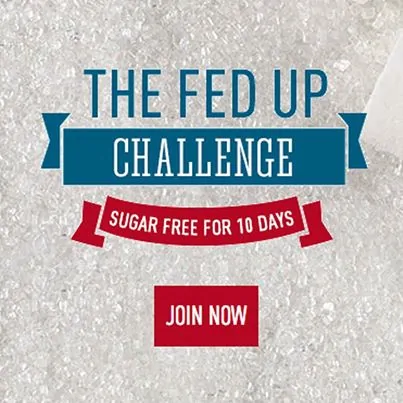 On May 12, join the #FedUpMovie team in going sugar free for 10 days. It won't be easy, but together we can take the first steps in fighting the biggest public health crisis of our time. Take the pledge » http://fedupmovie.com/fedupchallenge.
Join in with #FedUpMovie in theaters May 9
Official Website  | Facebook  | Twitter  | Instagram  | #FedUpMovie