This post may contain affiliate links. Read my disclosure policy here.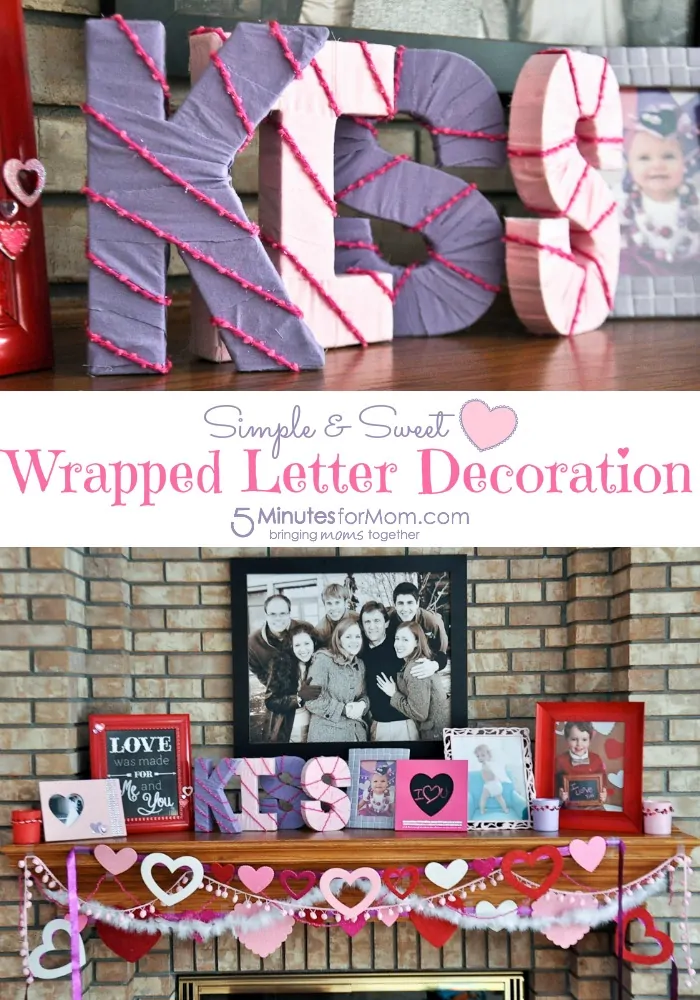 Last week on my blog, Bombshell Bling, I shared my Valentine's Day Holiday Mantel.  I am sharing several different tutorials for the parts of this mantel, and today I am going to share with you how I made the wrapped KISS letters in the center of the mantel.  It was very simple and very cheap.  You ready?  Ok, then let's go for it!
For this tutorial you will need only a small amount of supplies:
*  Cardboard Block Letters (mine are from Hobby Lobby)
*  Fabric (I used scraps, so I'm not sure how much.  1/2 yard should be plenty.)
*  Yarn
*  Scissors
*  Hot Glue Gun & Glue
Start by cutting strips of fabric.  You are going to use it to wrap your letters.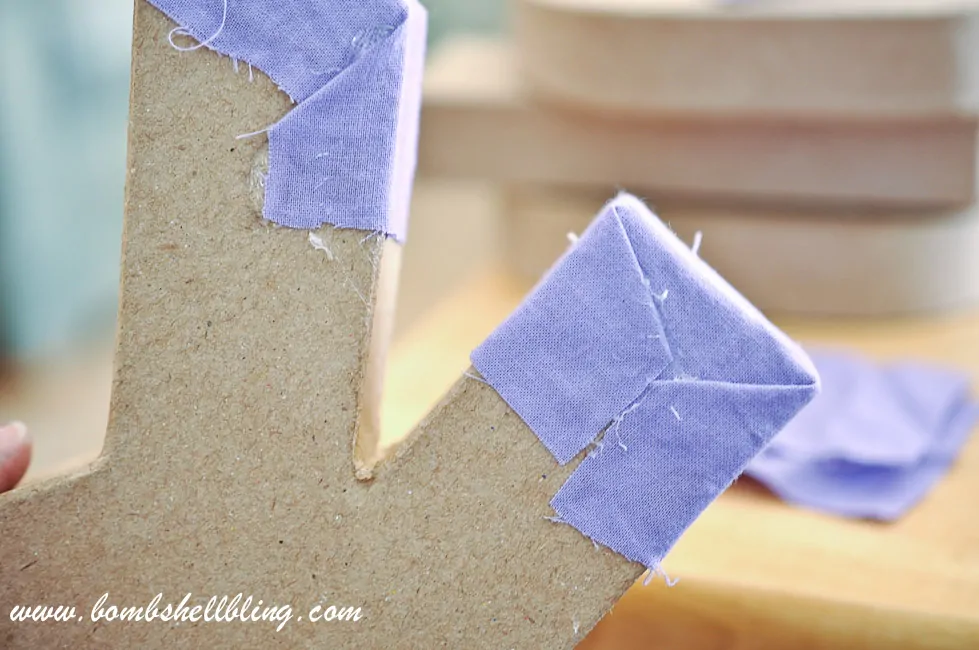 I started by covering the tops of the blocky letters.  Use the hot glue to glue on the back and fold the fabric in the back as shown once you have covered the front and the top.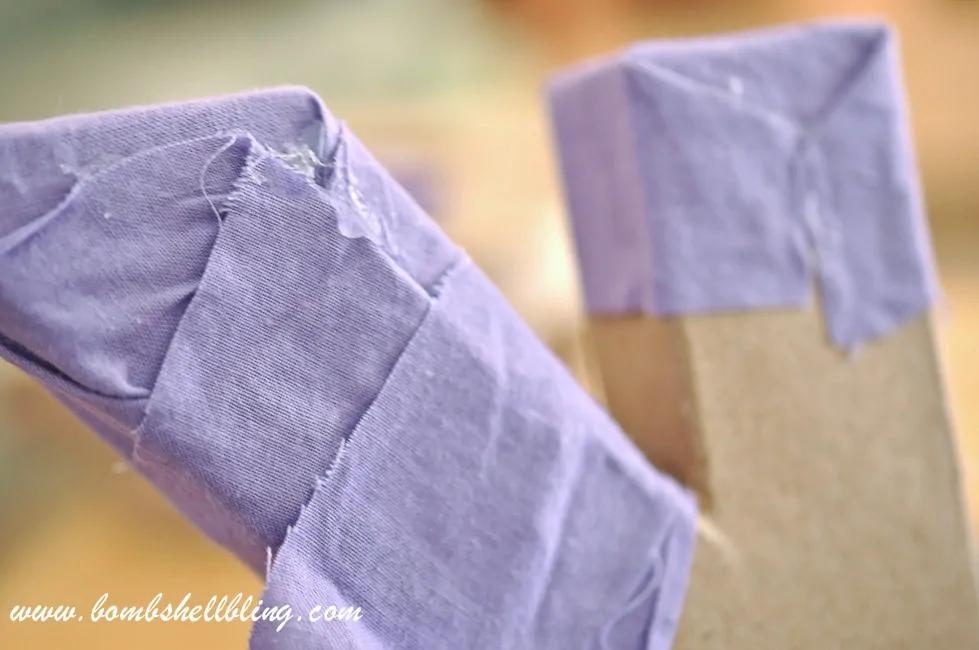 Now glue more fabric to the back and start wrapping.  Dab a little glue on the back every once in a while to secure the fabric.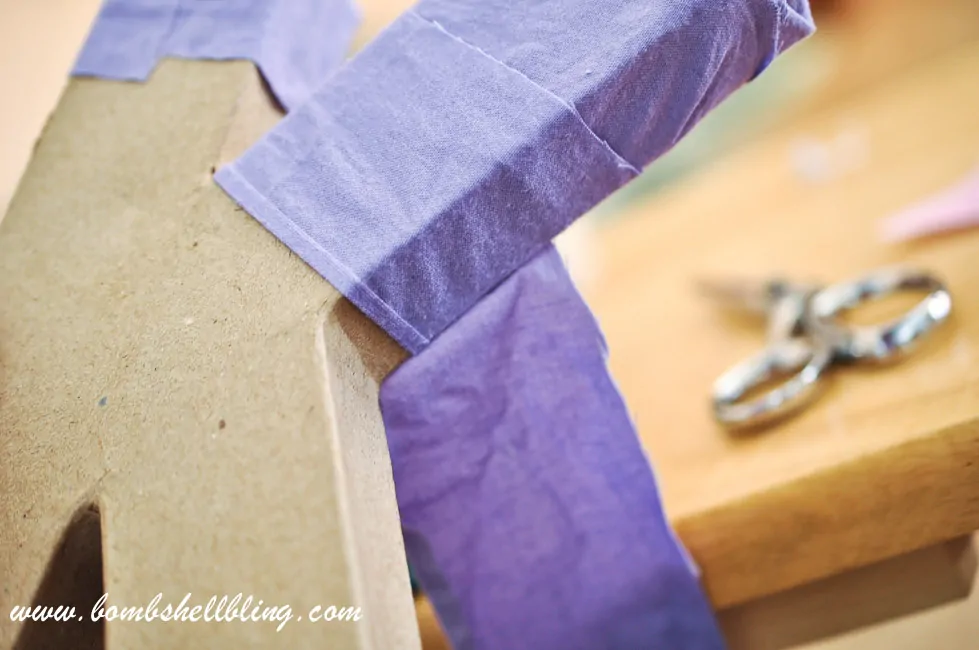 Just keep wrapping!  Since no one will see the back of the letters you can use multiple strips and fold and cut whenever you need to as long as it is in the back.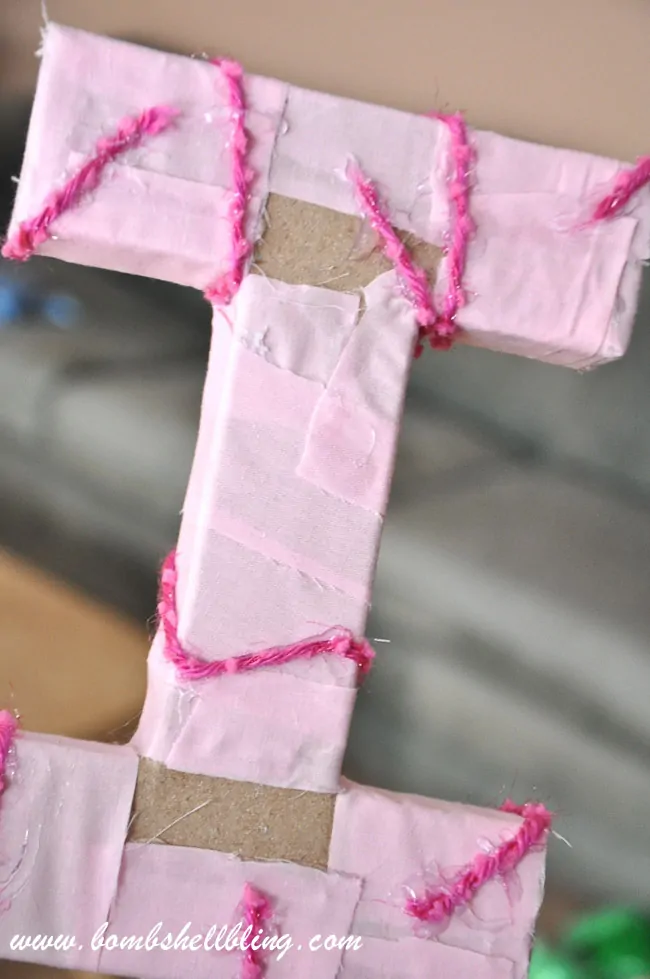 Add the yarn by gluing it to the back and wrapping it, just as you did with the fabric.  As you can see, I glued the yarn quite a bit in the back to keep everything in place.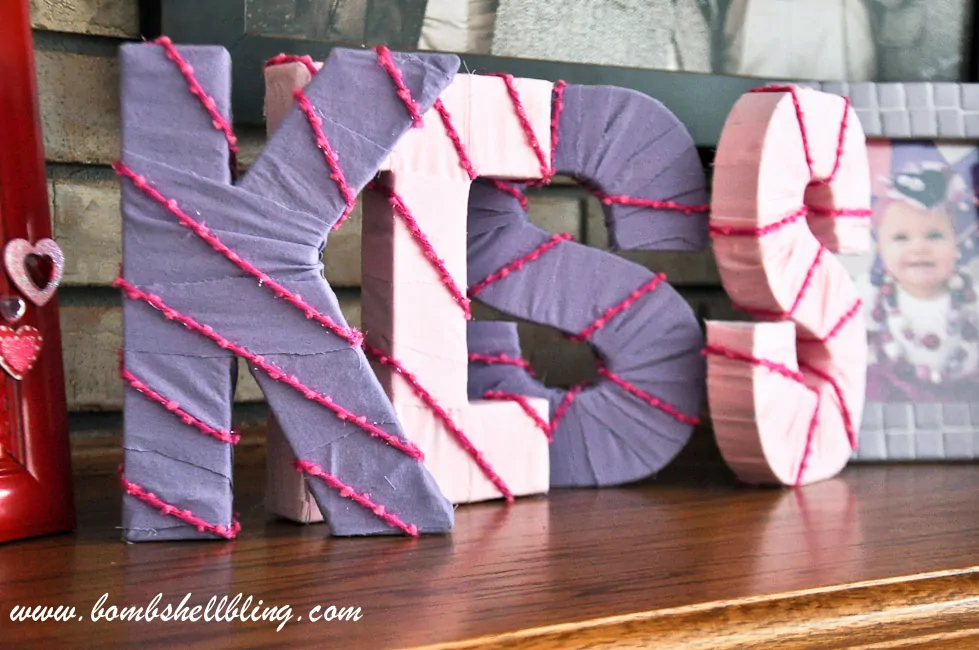 TA-DA!!  Wasn't that simple?  You could do it with any word for any season!
I hope you stop by to see my whole Valentine's Day Holiday Mantel a bit closer.  Have a lovely day!