This post may contain affiliate links. Read my disclosure policy here.
This sponsored post is written by 5M4M contributor Jennifer D.
It seems like baking bread from scratch is back! I know quite a few people who do it regularly or all the time. The people I know who post about it on social media seem to be doing it for one of these reasons:
to control what goes in to avoid certain ingredients
to meet their family's needs, due to food sensitivities
better taste
I will add to that list — satisfaction! I haven't been converted to baking bread all the time, but I know when I make a pizza dough from scratch or when I have baked rolls, it makes me feel like I've done something great.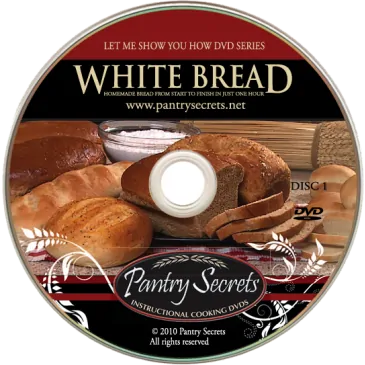 Pantry Secrets wants to make it easy to make homemade bread a pantry staple in your house. By following their recipe (explained step by step on their White Bread or Wheat Bread DVD), you can have homemade bread out of the oven in just one hour!
I can't wait to try it myself.
Win it
Five of you will win the Pantry Secrets Instructional DVD on making White Bread.
Jennifer manages 5 Minutes for Books. When she's not reading and reviewing, she writes about family life at Snapshot.