This post may contain affiliate links. Read my disclosure policy here.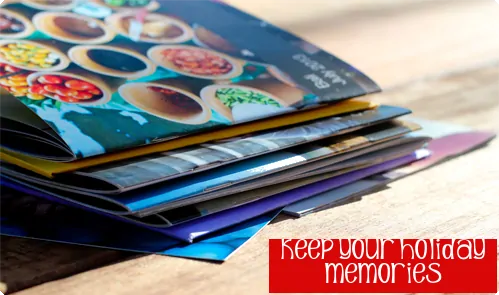 This year I don't want the holiday season to get lost in the busy-ness of my life. From school programs, music recitals, trips to visit Santa and all those lovely Christmas cards we send out to our friends and family. These everyday memories are worth remembering. I want to keep these precious moments somewhere we can always have them for years and years. Kindred Prints printed photo booklets are the perfect way to keep all my holiday memories. I can even mail my holiday memories to family and friends this year in a printed photo booklet right from my phone.
Kindred is an iPhone and Android app that helps users make beautiful, printed photo books right from their phone. It helps users make inexpensive photo books right from their phone, using pictures from Facebook, Instagram, and cell phone gallery. Kindred Prints will also send monthly reminders to assemble a book so your subscription doesn't go to waste.
Literally, you need five minutes to click through the photos you want in your booklet and that is it. The app is very user friendly. I simply clicked on the app in the app store, waited a few moments for it to download, opened a new account and was set to build my first booklet.  Kindred Prints pulled in all my photos and I simply clicked the photos I wanted to select for my booklet. There was not any further customizations to select, but I could add notes to images.
Kindred Prints' booklets are $5.00 each. Kindred Prints is a subscription based app. Kindred charges users a monthly subscription fee of $4.95 and you are able to order as many booklets as you wish for $5.00. If you do not wish to sign up for the subscription, a one-time fee per photo booklet is $11.95. The first booklet is free!
Have you looked in your phone photo albums lately? Is your phone as full as mine? I see cell phone photos all the time, everywhere. I know families are taking photos with their phones and leaving them there. Display your Instagrams! Kindred will easily help you get your photos from your phone to your doorstep and you can display the booklets so you will always have them for years to come.
The books are a 6″x6″ soft-cover 20-page booklet. I was super pleased with the quality and the price. FREE shipping and $5.00! You can send booklets anywhere to anyone and as many as you want. That is an awesome deal! If for some reason you don't want to continue, just cancel your subscription.
I'm already thinking about holiday gifts for family members who are far away from us. These booklets will be the best gift for grandparents. Some of the best photos are just sitting on our cell phones waiting for everyone to see them.
Head over to Kindred Prints and get started today. Kindred Prints is available for iOS and Android here.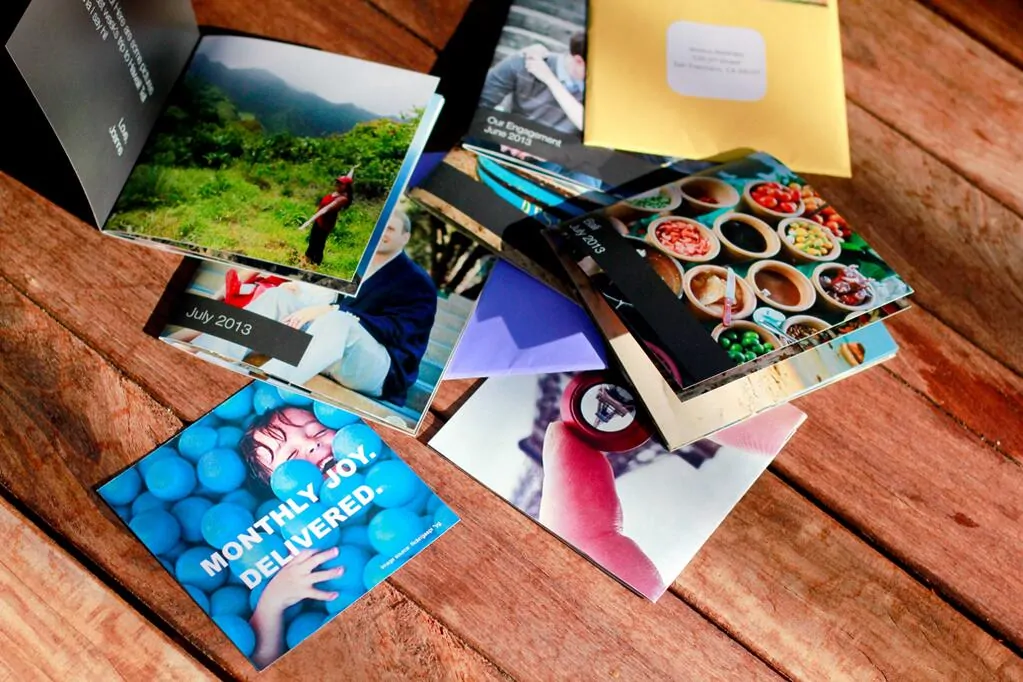 How do you document your holidays?
Enter to win
Leave a comment and tell us how you document the holiday season and you will be entered for a chance to win either one package of 12 booklets, or two packages of 6 booklets that can be used any time to get you started on documenting your holidays.
 Teresa is a family lifestyle photographer who is happy homeschooling her three children in the Christian classical education theory in the suburbs of Chicago. You can find her on her blog Tiaras & Tantrums or on Twitter as @tiarastantrums.