This post may contain affiliate links. Read my disclosure policy here.
Jill Berry, 5m4m contributor shares her insghts into this giveaway for the movie Turbo. She was compensated for sharing, however all opinions remain her own.
Did you fall in love with Marty, Mehlman, and Po? I know that my kids and I did. We came to love those kooky critters from Madagascar. And who didn't fall in love with Po from Kung Fu Panda? Now a new band of critters is zooming to a TV near you.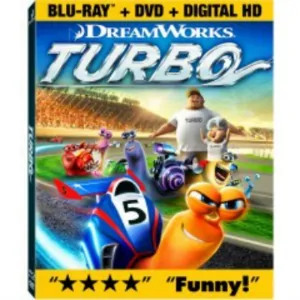 In Turbo, a new 3D comedy, an "underdog snail" gains the power to go in to super speed. Turbo soon finds a new group of friends. This crew of "streetwise, tricked out es-car-goes" become fast friends with Turbo. But is being super speedy a good thing? Turbo soon learns that he needs friends to succeed. Turbo helps his pals achieve their dreams before going on to reach his goal of winning the Indy 500.
Turbo features the voice talents of a host of stars including, Ryan Reynolds, Paul Giamatti, Luis Guzman, Bill Hader, Snoop Dogg, Maya Rudolph, Ken Jeong, and Samuel L. Jackson. Turbo, the latest release from Dreamworks, will be released on DVD, Bluray, Digital Copy, and 3D on November 12.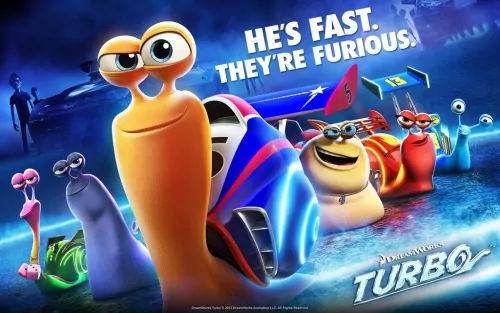 While you are waiting for Turbo to be released, why not play a game or two? You can find cool games on the Turbo website:
You can order Dreamworks Turbo in three formats:
Turbo DVD — $18.99
Turbo BluRay/DVD and Digital Copy — $25.99
Turbo 3D with BluRay/Digital Copy/DVD — $31.99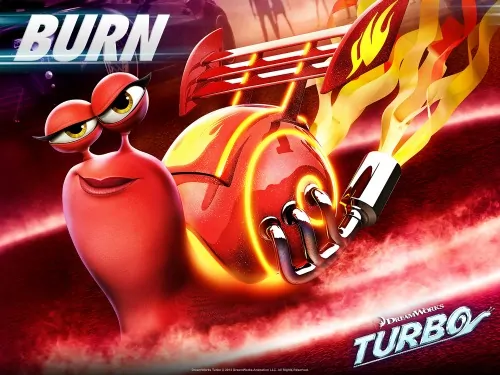 And of course you'll want to stay connected to Turbo on social media:
Enter to win
Want to be one of the first to watch Turbo? The folks at Dreamworks want to give one 5 Minutes for Mom reader a copy of Turbo on BluRay or DVD!
Jill Berry @MusingsfromMe is a writer who stays at home or a SAHM who writesit depends on the day and her mood. While playing a writer on the internet, Jill has the gray hair AND blogposts from raising a kid, a preteen, and a teen. When not blogging at Musings from Me, Jill seizes family time whenever she candinner as a family, movie night, marathon family game sessions, travelingyou name it she wants to do it.