This post may contain affiliate links. Read my disclosure policy here.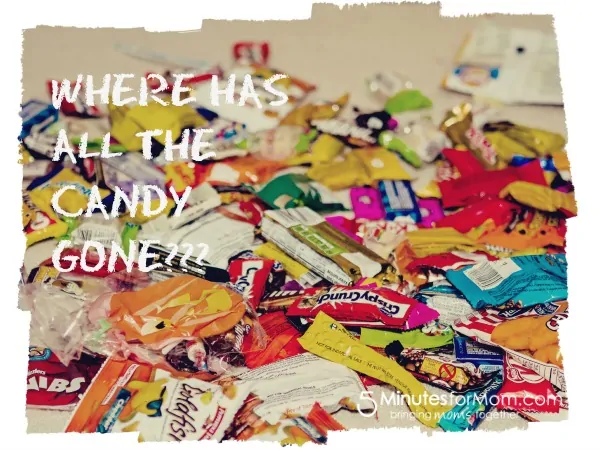 Could this stash be gone already???
Are your kids' Halloween candy stashes disappearing yet? Have you helped the pile get a little smaller?
What is your post-Halloween plan to deal with all the candy? Do you throw some of it out? Do you "help" by eating some of it too? Or do your kids hoard it away for weeks and weeks?
See more of our Halloween photos and others who linked up in our Halloween 2013 Link Up.
What is Your Weekly Photo?
Mom Bloggers (and Dad Bloggers too!) post a photo on your site, link up and find others… Wordless Wednesday is tons of fun.
Leave the URL to your photo (clearly ours are never truly "wordless") and then visit others!
Link Up:
Thanks to Uisce for creating Wordless Wednesday.
Written by Janice, co-founder of 5 Minutes for Mom.